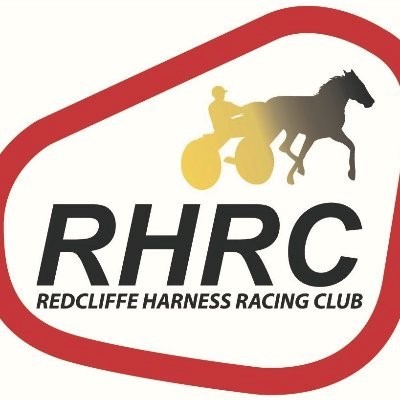 By Duane Ranger (courtesy of Redcliffe Paceway)
It's been more than two decades since Victorian horseman John Nicholson last campaigned a team at Redcliffe Paceway.
Now almost 25 years later the man who was nicknamed 'Bulldog or Bulli' back in the mid-1960s, won race four at 'the Triangle' last Friday (June 17) – the Pelican Waters Open Handicap Pace, with black gelding, Sebs Choice.
The 4-year-old son of Bettors Delight was driven by Nicholson's employee, Michelle Phillips on Opening Night of the 2022 Queensland Winter Carnival. It was also the 24-year-old's first drive at Redcliffe, and her 201st victory since taking out her licence in 2017-2018.
"The track is very different to what I'm used to. With three corners it certainly keeps you on your toes. It was a unique experience. The horse won really well. He deserves to be up here," Phillips said.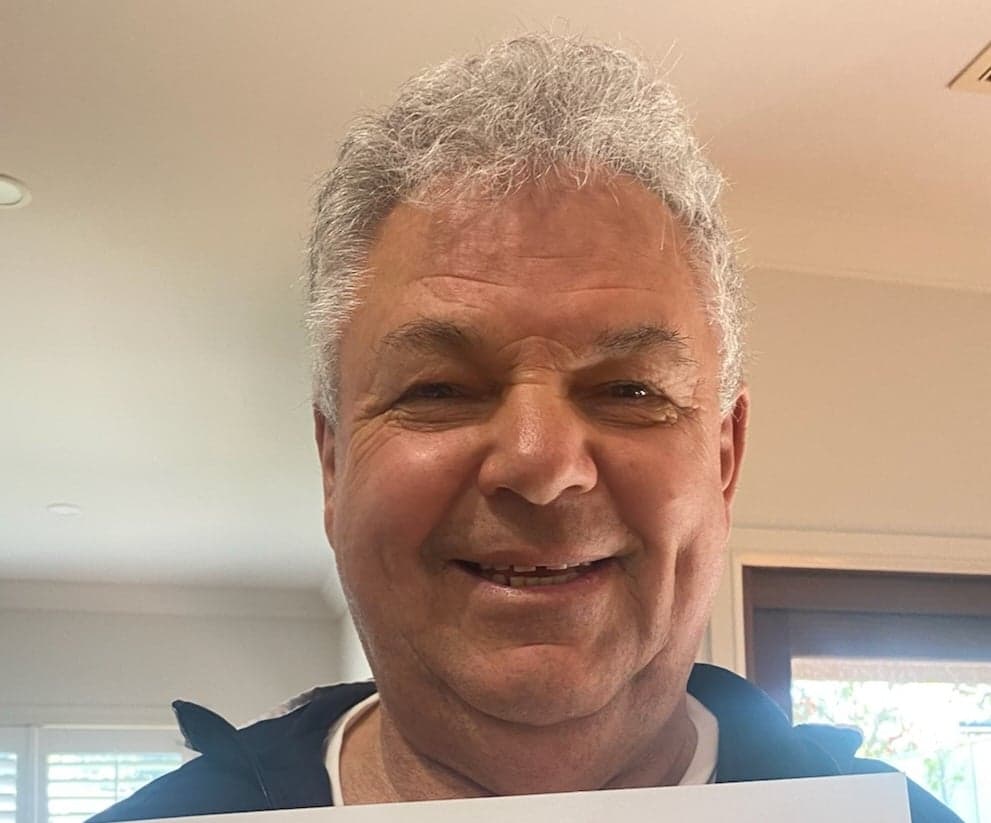 Nicholson agreed saying he finally had horses worthy of making the 1,800km (18 hour) trip from Mount Cottrell to Queensland.
"It's been a wee while between drinks, but it's good to be back here winning races again. I never considered coming here recently because I've never had a team good enough to make the long trip.
"We brought three horses up this time and will leave when the horses tell us to. It depends on how they perform, but at this stage we should be here until the end of the Winter Carnival," Nicholson said.
"The weather was a lure as well, but it's only been warm here for a couple of hours a day," he added.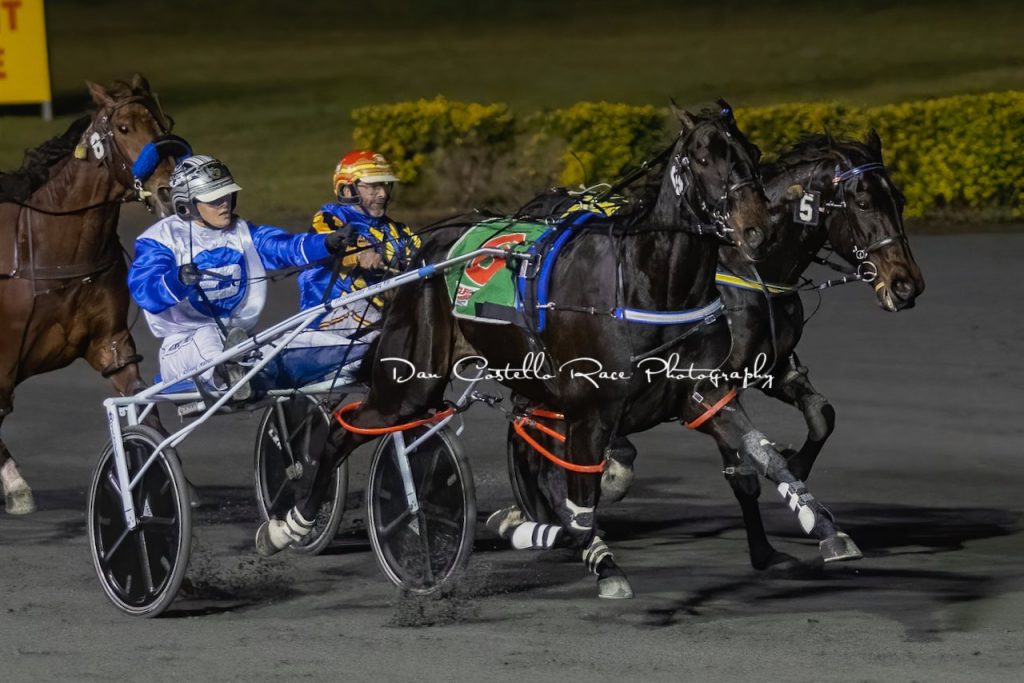 Phillips and Sebs Choice drew six of seven in Friday's 2,613 metre standing start event. They flew the start and then trailed Feelingforarainbow before being three-deep and parked with two laps remaining.
They then kicked on powerfully to win by a neck in 3:12.8 (mile rate 1:58.7. His sectionals were 30.7, 30.1, 28, and 28.7.
It was Sebs Choice's 12th win in 25 starts. He's also placed seven times and banked $143,635. He is owned by the Higgs family.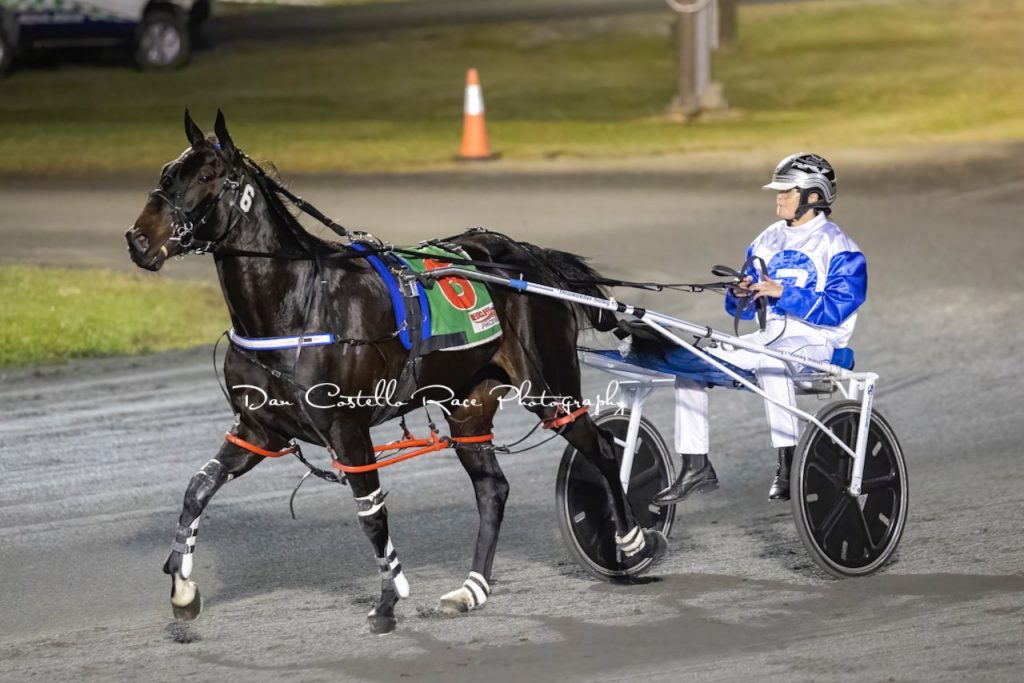 "The Higgs family are close friends of mine. Their kids grew up with my kids and they are like my own children. I'm so happy to have won this race for them.
"He's a very nice horse who just needed time. A few people on course told me horses don't sit parked two laps from home at Redcliffe and then kick on and win," Nicholson said.
"He's just going to get better and stronger with time," he added.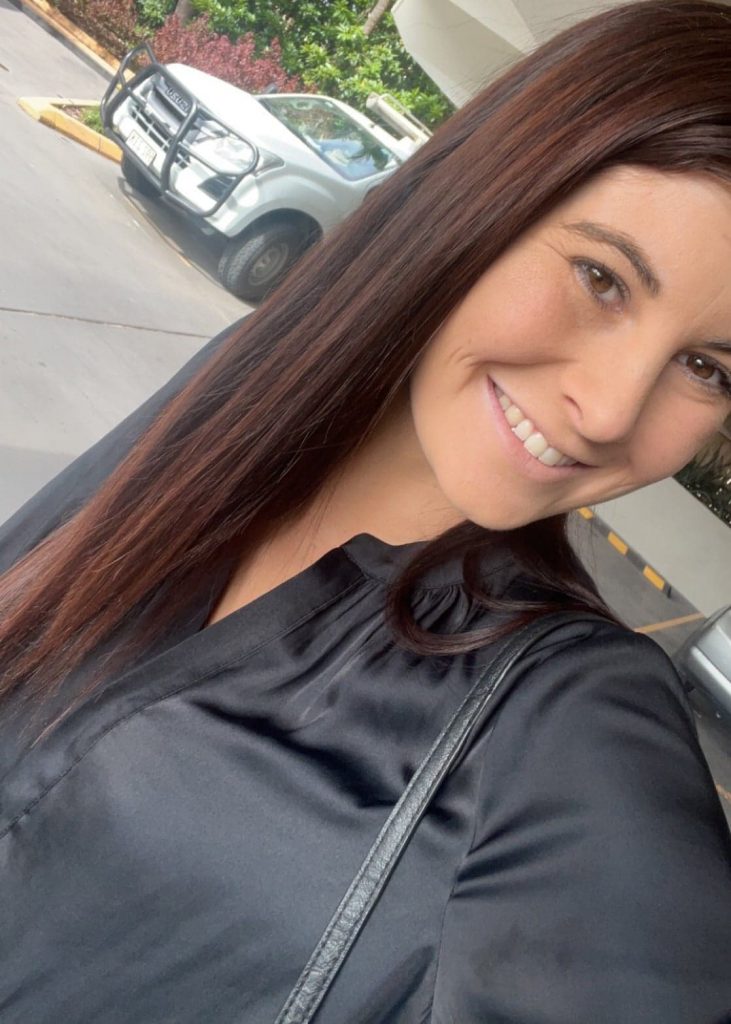 "He won the Group Two APG Victoria Consolation last start (May 7) and he also won the Warragul Cup in April and the Group Three Breeders Crown Silver Pace last November, so he's no mug," Nicholson said.
Nicholson is no mug either. The 69-year-old horseman, who lives in Caroline Springs and trains his team a quarter of an hour away at Mount Cottrell where Phillips is based.
"The record say I started training in 1979-80 but I've been around a lot longer than that. After Essendon Tech (mid 1960s) I actually wanted tio be a jockey, but I was too big so I opted for trotting and Sid McLean and Tubby Peace helped me get into the sport.
"I've been poor since," Nicholson joked.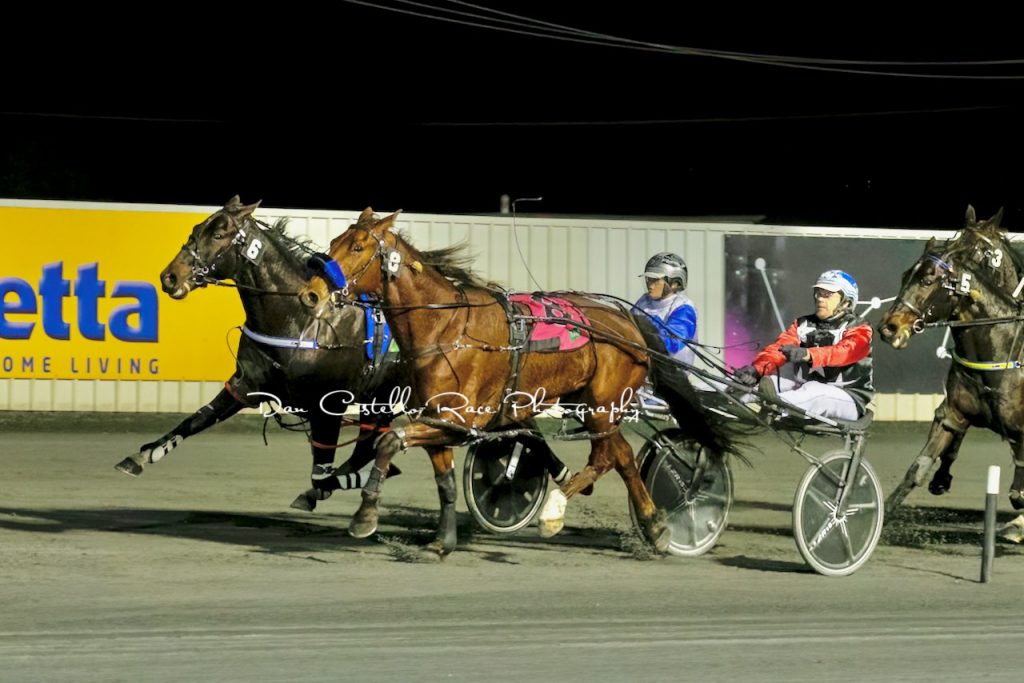 The Victorian native has trained 648 winners and netted $3.5 million in purses.
His biggest wins came via the Group One 2006 Queen Of The Pacific Pace at Moonee Valley with the Chris Alford driven Mi Coconut, and the 2013 Tasmanian Derby in Hobart with the Rhys Nicholson (son) driven Ginger Bliss.
His Group Two triumphs have come via Marbles in the 1999 Vicbred 2yo colts and geldings Final at Moonee Valley; Sebs Choice in the 2022 APG 4yo Consolation at Melton; Alby Two Chains in the 2021 APG colts and geldings Final at Melton.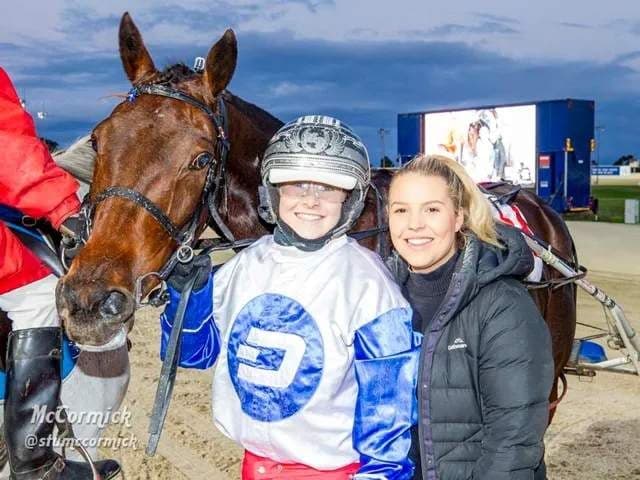 The latter pacer, who is also currently campaigning in Queensland, also won the Listed Tasmania Derby in both 2020 and 2021.
"I've had some nice horses over the years and 'Seb' is right up there with them. He's an honest little horse who just keeps going. He never gives in. He's definitely a Group One horse.
"But my favourite, but not necessarily the best was Buster Punter. He won 22 races at Moonee Valley. He was a 1973 Bon Adios gelding," Nicholson said.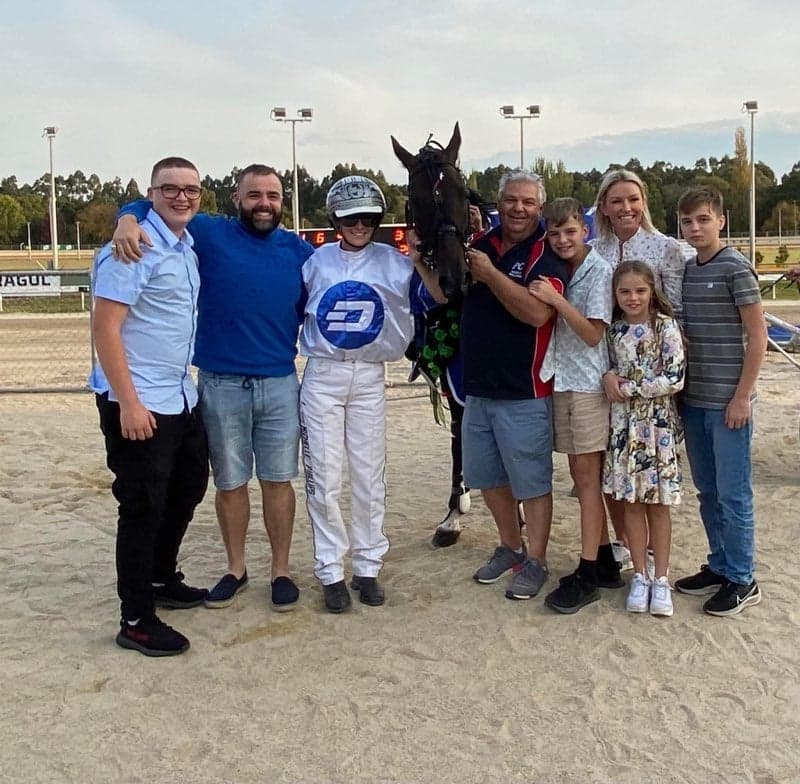 In the sulky Nicholson has reined 161 winners and banked $2.3 million.
His driver, Phillips, who started her driving career in 2017-2018 has nailed three Group three victories via Sebs Choice in the 2022 APG Consolation, the 2022 Warragul Cup, and last year's Breeders Crown C&G Silver Pace.
"You can see why he's my favourite horse cant you. I love him. He's got a lovely way about him and he just keeps on giving.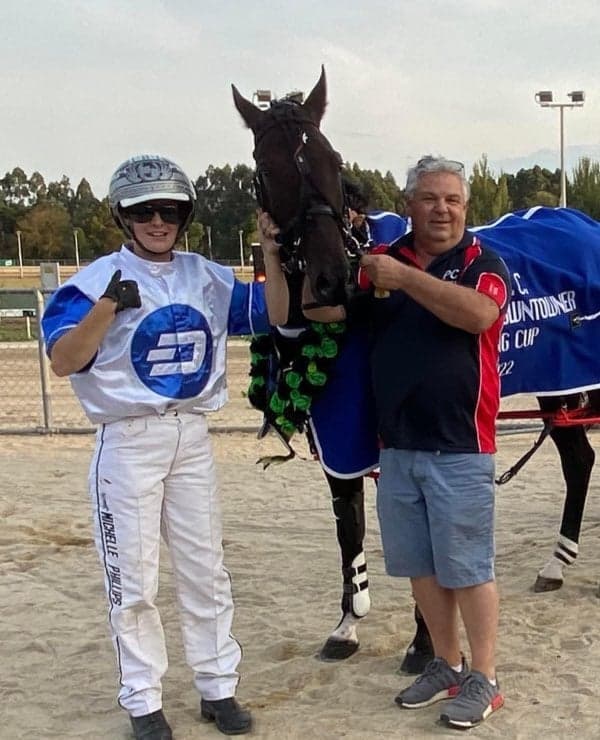 "He did exactly that the other night. I'm so proud of him. He's only a little fella but he has a huge heart. I really love working and driving him," Phillips said.
She might only be 24, but the Victorian horsewoman already has a wealth of experience to call on.
She has worked for Deb and Gary Quinlan, Chris Benicio, Kate and Andy Gath, David Aiken; Emma Stewart and Clayton Tonkin, Chris and Alison Alford, , and a couple of months with Mark Purdon and Natalie Rasmussen in Christchurch.
"I started out at the Harness Racing School at Warragul and then went to Gary and Debs. I worked at a few stables because I was the intern for Harness Racing Victoria as well.
"I really enjoy working for 'Bulli'. He keeps me on my toes. He is a very good horseman with a lot of experience to call on. I've now had my first Queensland win thanks to him.
"I like to listen and learn. He also has a really nice team at the moment, and I really enjoy driving for him. He's a good boss," said Phillips, who has been with Nicholson for just over a year.
"Sebs latest win will be a memorable one for a long time, because it was my first Queensland winner," she added.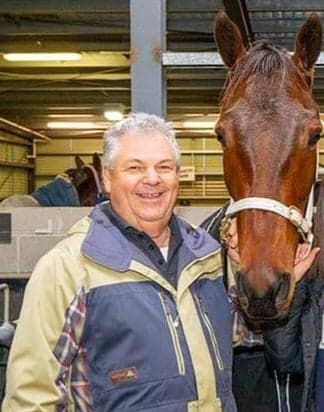 Both Nicholson and Phillips paid a tribute to Redcliffe track curator Mark Belford and his wife Debbie.
"They have been wonderful hosts. We are based with them so close to the track on Knight Street. That is the one good thing about Redcliffe Paceway – when you stay here you don't have to travel far, unlike home when its hours to and from rural tracks."
Nicholson, who is married to Nicky and has four adult children, said he brought three horses to Queensland, but has five in work at home.
The three, Sebs Choice, Alby Two Chains, and Its Back In The Day, are all likely to start at Redcliffe Paceway's Group One meeting on Saturday night (June 25).
That card includes The Group 1 Redcliffe Gold Cup; the Group 1 Yearling Sale Series 2yo Final; the Redcliffe Derby, and the Redcliffe Oaks.