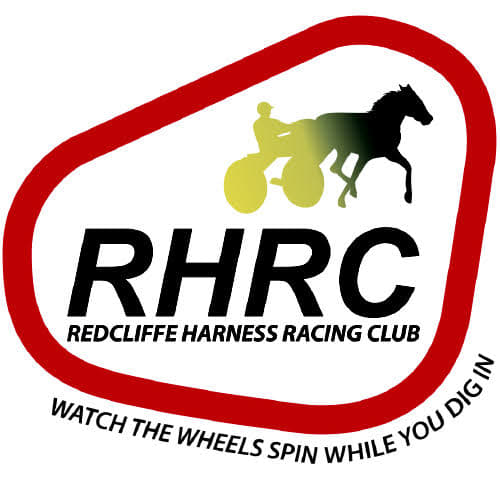 By Duane Ranger (courtesy of Redcliffe Paceway)
Doug Wilson is like fine wine – he just keeps getting better with age.
The 63-year-old Jimboomba horseman, who has been conditioning standardbreds off and on since 1982, is now experiencing his most successful season as trainer.
Wilson recorded two victories at Redcliffe Paceway within the space of four days last week, taking his season tally to five winners. His previous best was three wins in both the 2000-2001 and 2001-2002 seasons.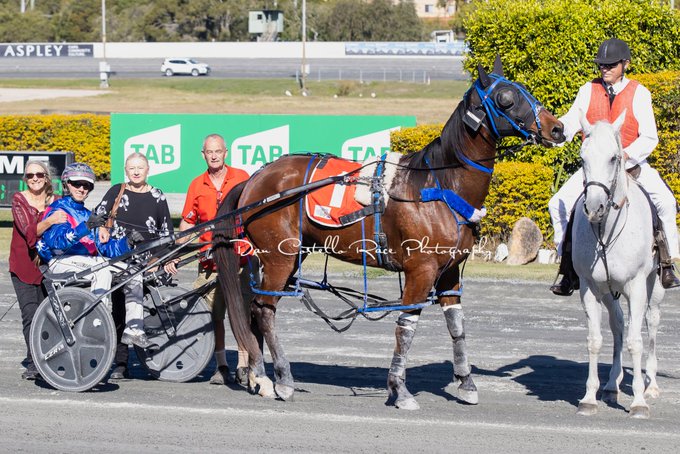 "It's just the way it's all worked out. I've got two nice horses at the moment, but that will be cut back to one soon, because I'm going to put the mare to the stallion, Cattlewash, in a month or so.
"I've got more time to put back into the horses these days after taking a break from them from 2005 to 2022," the Melbourne-born truck driver said.
The mare he was referring to was last Monday's race four winner, 5-year-old, Bettor Memories. Both that daughter of Bettors Delight and Thursday's race three victor, Press Statement, created Wilson's personal milestone.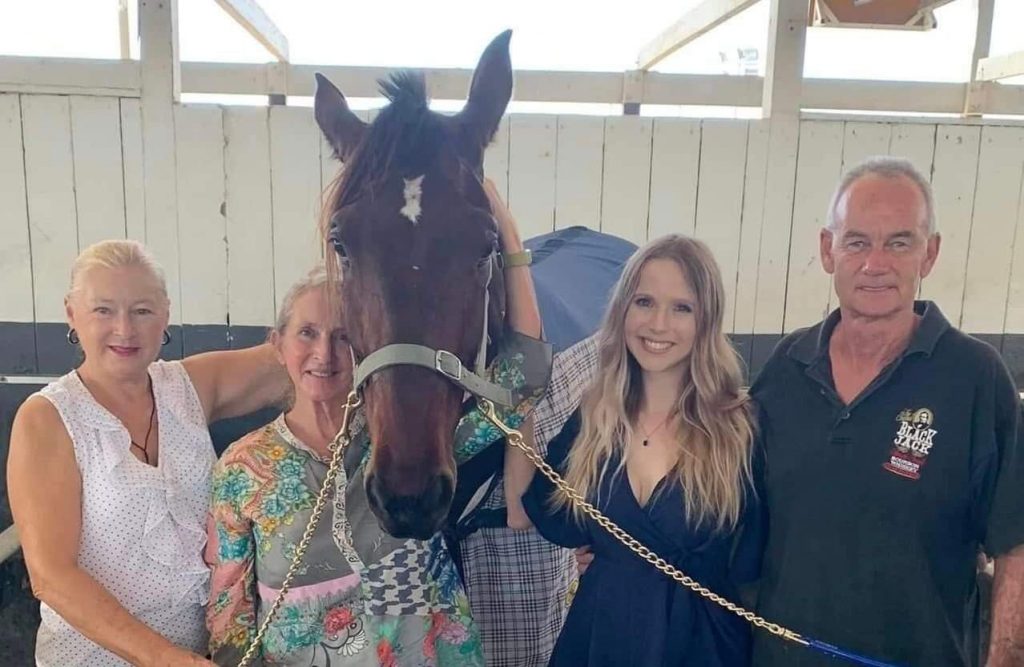 "They are both nice horses. Two of the best I've had, but I've always had a bit of a soft spot for The Last Boyscout because I bred him. He won six races in the mid-2000s. He's rising 25 and still on our property," Wilson said.
Bettor Memories and Press Statement notched up their eighth and fourth wins respectively last week. Leonard Cain drove both pacers.
Bettor Memories, who drew eight, sat in the one-one and pounced to win by 1.9 metres with a 2:01.4-mile rate She was the $2.40 favourite.
Press Statement started from gate one and was the $10 fourth favourite. That 4-year-old son of Bettors Delight won by half a head with a 1:57.7-mile rate.
Bettor Memories' last won on May 8 at Redcliffe Paceway, while Press Statement's last triumph came at Albion Park on November 19. Wilson, his wife Sharon, his ex-wife Debra, and her daughter, Daryl, own both horses.
"It's just so good to be back in the winner's circle again. Twice in a week is a real bonus. I got out of the game for a couple of decades just so I could afford to pay for my property.
"Horses are not a cheap proposition. You have to be totally in love with the game to get involved. "I have won six races this time back (since 2001)," Wilson said.
Wilson said he always loved going to the trots in Victoria.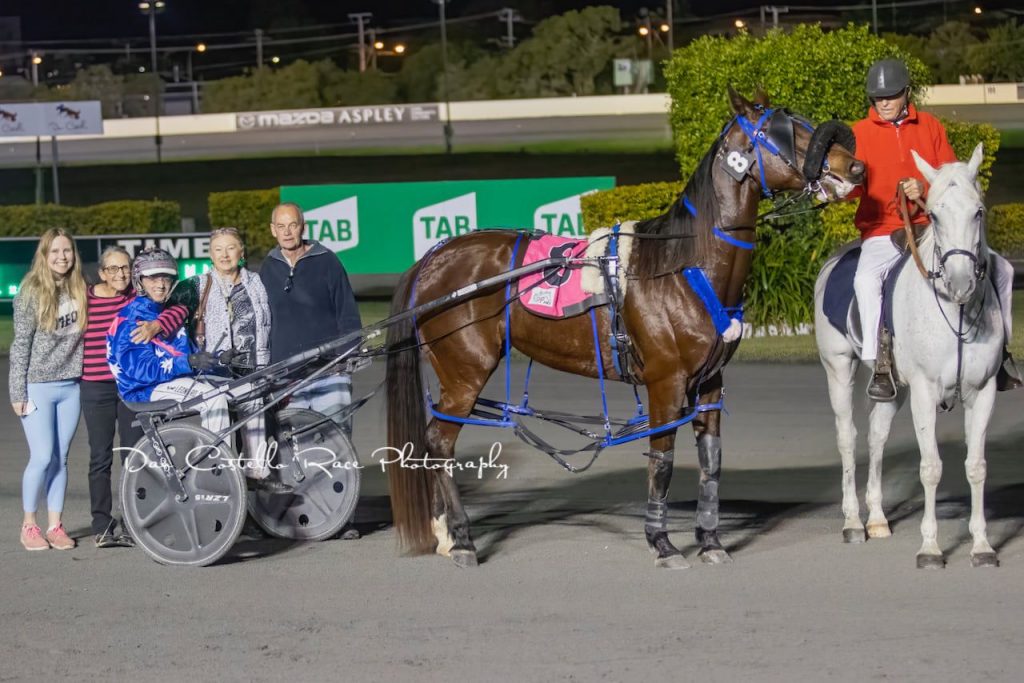 "I also remember going to the Shows and watching Brian Gath go around. I learnt a lot from John Bunny early on."
In 1981 Wilson moved to Queensland after playing AFL in Mildura. He lived in Knight Street adjacent to Redcliffe Paceway for a period before relocating to the Gold Coast and then Jimboomba just over 30 years ago.
"I remember my first winner was at Tweed Heads with a horse called Willow Belle. That was in 1983. I've had fourths in the Mares Qbred Finals but have never won a big race or had a champion," said Wilson who has trained 16 winners, 41 place-getters, and $58,699 in eight seasons since 2000-2001.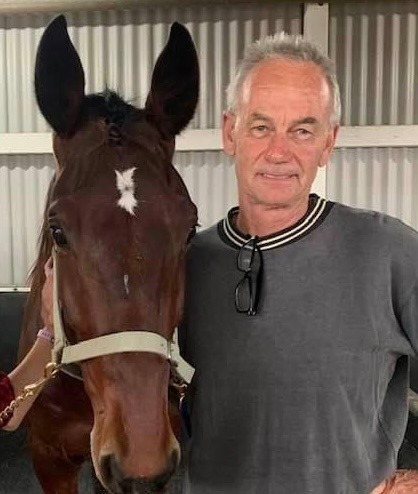 Wilson said he used to work for Russell Hinze for two years in the late 1980s where he learnt a lot about pacers.
"A lot of people have helped me over the years, but there has been no one who has assisted me more than Sharon. She is my rock, and I would never have been able to undertake this passion of mine had it not been for her.
"I'm happy with two in work. They take me all day. Soon it will be one, and at this stage I'm not sure if I'll replace Bettor Memories. I might just wait for her foal," Wilson said.

"I love horses. I treat them like they are my kids. Shannon Price has been a big help. I get my horses from her because they are well bred. She bred both Bettor Memories and Press Statement," he added.
Wilson's five best horses over the years have been (in stakes-winning order): Bettor Memories 5 wins and $28,806; Press Statement 4 wins and $23,427; The Lastboyscout 6 wins and $19,581; Most Wanted 3 wins and $3,694; Casula Boy 0 wins and $815.
His colours are royal blue, pink sash, and white stars on body and sleeves.