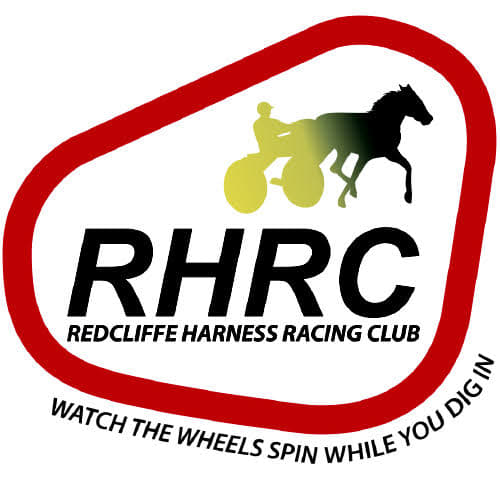 By Duane Ranger (courtesy of Redcliffe Paceway)
For a man who has spent his working life satisfying people's hunger, Gary Gerrard, has also proven himself to be a better than average hobby horseman.
Jimboomba-based Gerrard, a qualified chef since the mid-1980s, trained his 152nd career winner when the Mathew Neilson driven Tactfully Miracle, won the third race at Redcliffe Paceway last Monday (August 22).
The 4-year-old Hurrikane Kingcole mare is Gerrard's only horse in work. She brought up his 150 and 151st victories at Redcliffe Paceway on February 23 and July 18.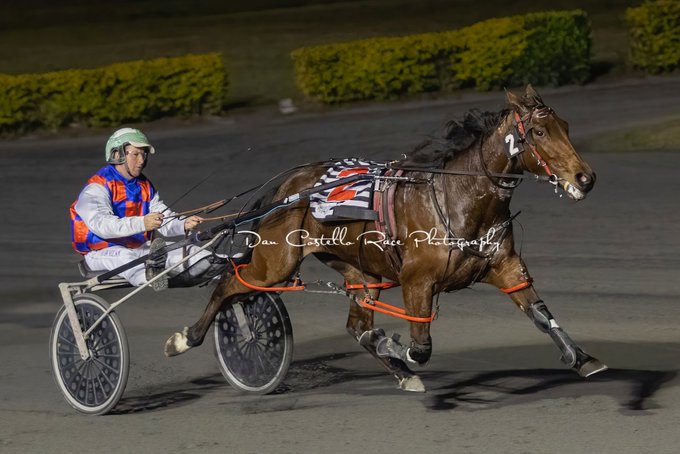 She is likely to bring up $500,000 in stakes for Gerrard before she retires. His career tally currently sits at $467,214.
"I've loved the horses since day one. I was born into it. Dad (George) had horses, and although he was a bit like me and never had much over the years, he was a very good horseman.
"I've been a chef all my life and this year I have diversified into home cooked meals. I'm preparing 400 to 500 meals a week, so I'm being kept busy," 58-year-old Gerrard said.
Gerrard's Home Cooked Meals – (https://www.homecookedmeals.com.au/)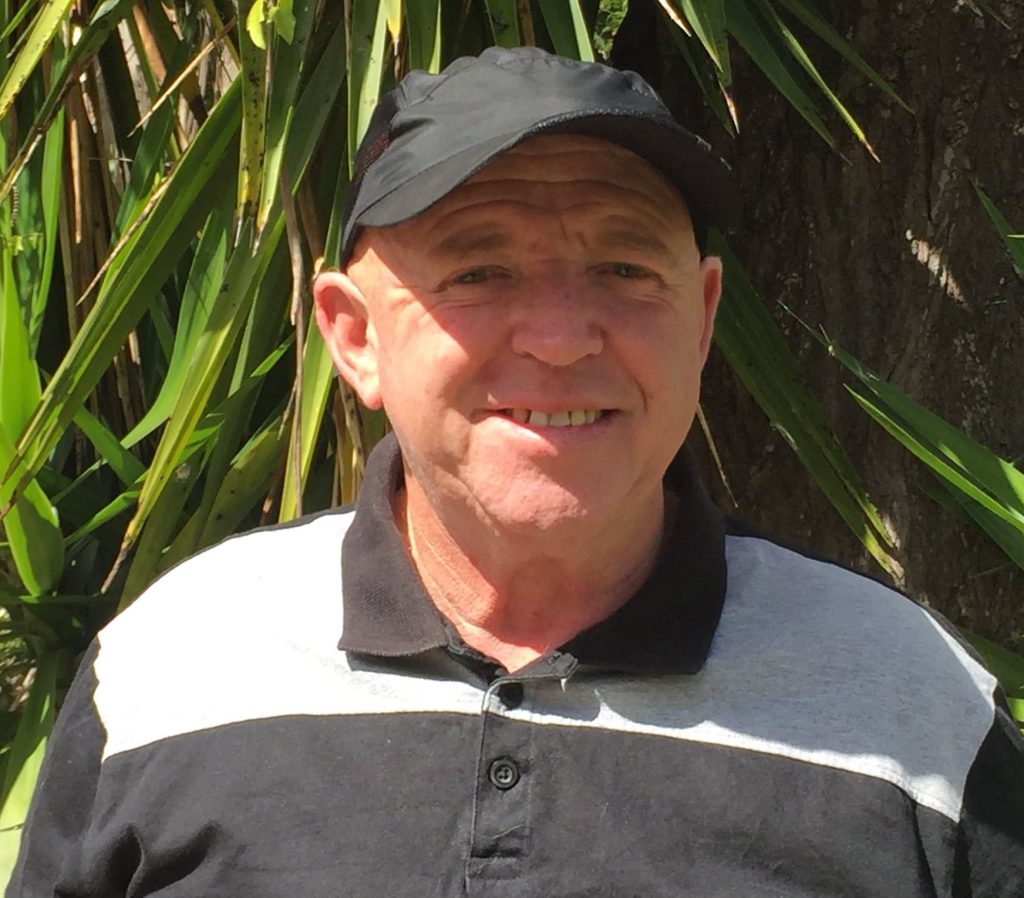 "I'll always have a horse though. It's just who I am. Once it gets in your blood that's it," he added.
He said he paid $2,000 for Tactfully Miracle to from her breeder, Darcell Lindau-Johnson via Jonah Hutchinson in January this year.
"I own her with Kelvin Turnbull, who has owned horse with me for more than 30 years.
"We also owned Katniss together. I think she is the best horse I have trained. She won 12 races and just over $50,000 between 2016 and 2020.
"Easwae was a nice pacer too. I won eight with him, but he won 43 all-up. His older half-brother, Henry Luca won 53 races. He finished his career with Kel Turnbull in Mackay where he won the majority of his races."
Gerrard said he was proud of his statistics, considering he only ever bought cheap horses.
"If you are smart you can do okay. It's only ever been a hobby to me. I'd rather pay a couple of grand for a horse and work him or her out, win a couple and then flick them on.
"I don't see the point of paying more than $10,000 when it might win one or two races. I paid $4,000 for Katniss, and $2,000 for Go Annie Go, who won four races," Gerrard said.
He described Tactfully Miracle as a reliable horse without being a star.
"What you see is what you get. She runs the same reliable race every week. She got thew nice draw last week (2) and Matt did a good job behind her. I've won six of her seven races with her now. She's back in again on Monday night," Gerrard said.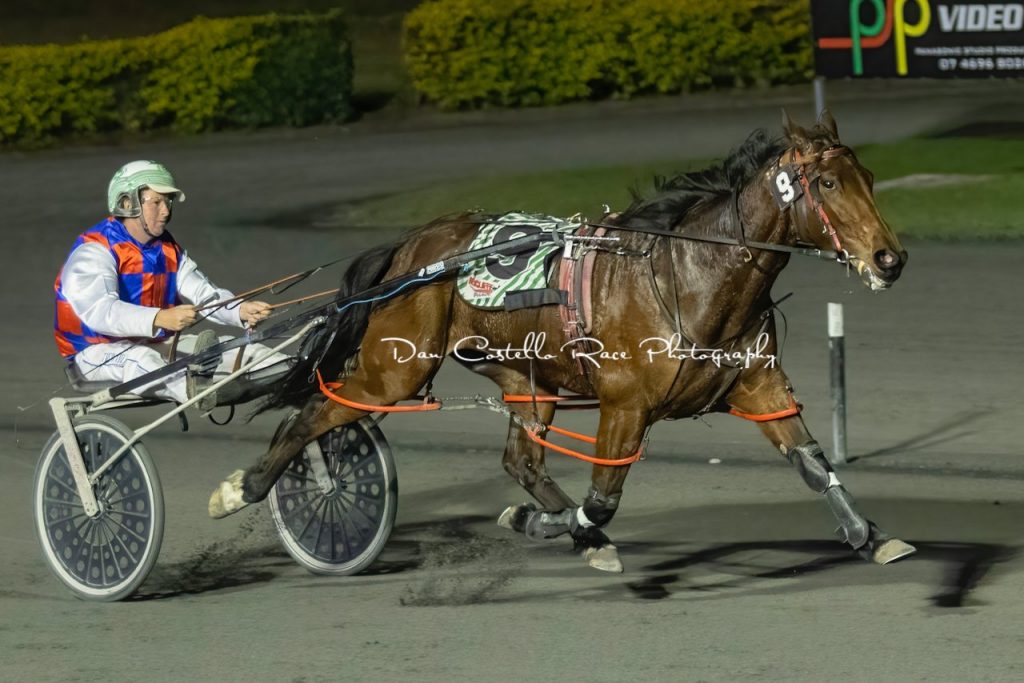 Trent Moffat will this time do the steering behind Tactfully Miracle. She has drawn three in race three at 7.08pm. She is likely to start one of the favourites again after winning last Monday by 8.2 metres (mile rate 2:01) over the same distance and from the same draw.
Gerrard has now trained 152 winners and 393 placegetters from 2,218 starters since the 1982-83 season.
Although work commitments have prevented Gerrard from driving since the 2017-2018 season, he has reined 78 winners and 220 place-getters from 1,557 drives since 1982.

"I think driving my first winner at the age of 16 on the old Newcastle track is still my career highlight. It was behind an old grey stallion named Grey Mouser. I've always enjoyed driving but being a chef pays better," Gerrard said.
Married to Wendy for 36 years, Gerrard was educated at Wyong High School. He moved from his Sydney birthplace in 1983 where he became a chef in Queensland.
Some of Gerrard's best horse over the years have been (Highest stakes first):
Colombian Gold 12 wins and $56,085; Katmiss 10 wins and $49,855; Gotham City Sin nine wins and $37,777; Tactfully Miracle six wins and $26,046; Easwae 8 wins and $23,933; Go Annie Go four wins and $15,142; McDilon eight wins and $15,024; Writeaboutchelsea four wins and $14,000; See You Harry five wins and $13,055; Zippys Last four wins and $12,019.