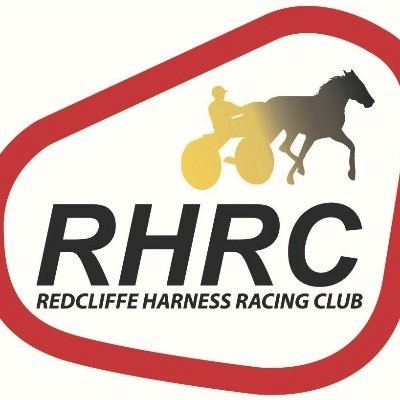 By Duane Ranger (courtesy of Redcliffe Paceway)
When Tim Gillespie and Kevin Sheppard bought Mystical Sands from Newcastle in October 2008, they always knew she was always going to be a breeding proposition rather than a racehorse.
Fast forward 14 years and the 2002 Sands a Flyin mare, has now left 28 winners from her first three foals – the latest being Sir Bulski at Redcliffe Paceway last Wednesday evening.
The 5-year-old son of Rock N Roll Heaven won the first race by 3.8m metres with Angus Garrard in the bike. It was Gillespie's third training success of the season.
The 947m mobile was also the fifth heat of the 2022 TAB Trot Rods Series. It was the brown gelding's third win in the Series in two seasons and his ninth from 46 starts overall ($41,651).
Sir Bulski is owned by his breeders – Gillespie and Sheppard, who are the Chatdale Pty Ltd. Gillespie also trains him at Minden.
"I convinced Kevin to buy her because I was looking down the track a bit and always wanted to breed from her.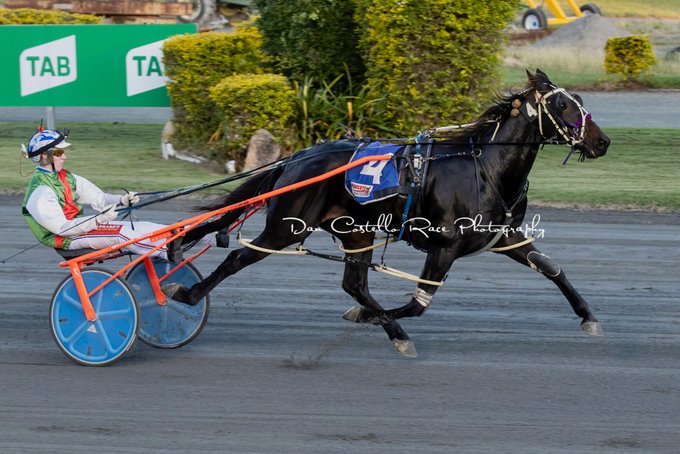 "She finished racing with nine wins, all in New South Wales, before we retired her in September 2009. Her first foal died and in November 2011 she left Wego River (By Elsu), who won two races.
"Then Majordoit (By Art Major) came and he won 17 race ($137,090), and he was followed by Sir Bulski. We've also got a Hurrikane Kingcole 3-year-old filly named Mystical Charm, who has placed in two of her starts," Gillespie.
"We are being kept busy because the mare has also left us a 2-year-old Art Major filly named Majormiss, and an Art Major yearling colt," he added.
Gillespie is currently working a team of six at Minden, which is a rural town of 1,200 people situated in the Somerset region, 64 kilometres west of Brisbane.
He thought Sir Bulski, who opened up the $3.50 second favourite, would go close on Wednesday, despite drawing four.
"He's been there, and done that. He likes the distance and I'll hopefully get one more Trot Rods race into him before the final. He's always been a nice horse – no star, but a nice horse who still has plenty of racing in him," 56-year-old Gillespie said
Sir Bulski won two 947m heats in March and April last year in 1:53.8 and 1:52.1 respectively. His time on Wednesday was 1:06.03 – not quite as fast as the time of 1:05.2 set by the Matt Elkins trained Im Loki in Heat 3 on April 27.
That victory provided Gillespie with his 451st training success since the 1984-85 season.
In that time he has also placed 993 times and banked $1.47m in stakes. In the sulky he's reined 526 winners, placed 1,361 times, and netted $1.74 in purses.
In 2007 Gillespie won the Rocklea Driving Championship.
Gillespie's biggest win in the sulky came at Albion Park on May 8, 2010, when he steered the John Davis trained Hez Hellbound to win the Group Two $75,000 4yo Triad for entires and geldings.
His biggest win as a trainer/driver were the 2001 Rocklea Pot Of Gold with Freckles; the 2004 Tamworth Golden Guitar; and at Marburg on April 1, 2018 when Majordoit won the Listed Goldstrike Final.
His first win was on the Gold Coast in 1984 behind a pacer named Mungjong when he was the driver for Ray Cross.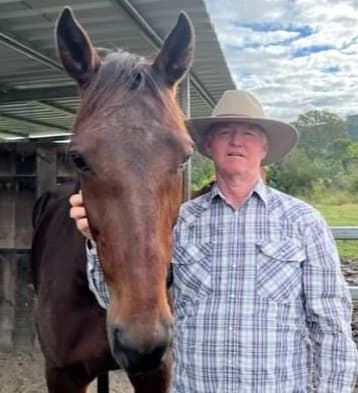 "That would be Freckles. He was a Fake Left gelding I raced from 1998 until his last race, which he won at Rocklea in September 2006. He won 64 races and placed 63 times. He was a reliable pacer. I enjoyed training and driving him."
Gillespie was born in Brisbane and educated at Beau Desert High School. He has been around horses all of his life and most of his family have been involved for as long as he can remember.
"I've driven trucks and worked horses all my life. My brothers Brad, Shaun and Stephen are all involved
"I used to go to all the Shows with my Uncle Kevin (O'Neill). He fuelled my fire for the sport early on. It was really sad that he passed away just a month ago.
"The transport business has always been the priority for my wife Debbie and I. We've got a fleet of five now, but I only really got back into the swing of horses when Mystical Sands started breeding.
"It's got real busy now with all her off-spring having to be tended to, but I really enjoy the breeding side of the industry. It's a great thrill to see them develop from babies into racehorses," Gillespie said.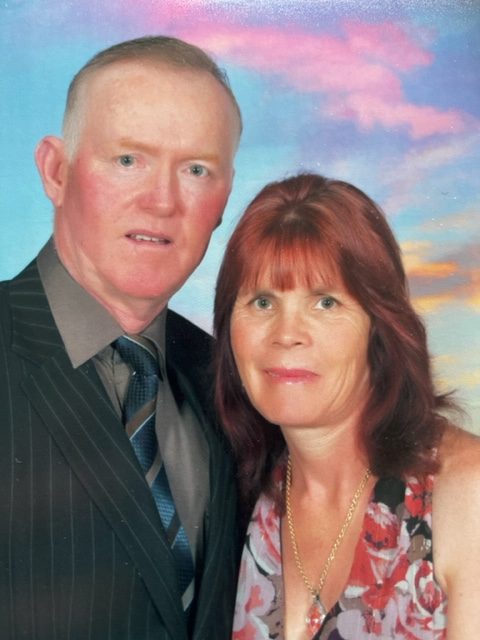 He said he enjoyed innovation in harness racing, especially races like the Trot Rod Series and the Qbred breeding incentive scheme.
"Anything different is good. That's why I love racing at Redcliffe. It's a different track and caters for a different class of horse.
"One of the major reasons I got into breeding was because of Qbred," He said,
In fact, Gillespie created Queensland Racing history in mid-2019 when his trotting filly, Shegotsass, won the first ever 2-year-old trotters race to be staged in the Sunshine State.
Gillespie said he bought that 2016 Down Under Muscles filly from Burwood Stud when she was a yearling.
The Gillespies have two children – Tammy and Corina, and four grand-children.
The family stable colours are blue with the orange stars.
Some of Gillespie's best horses over the years have been:
Freckles (64 wins and $140,342; Majordoit (17 and $137,090); Fire Ant (28 wins and $73,666); Jazz Legend (8 wins and $67,763); Heatherique (12 wins and $62,638); I Like To Dance (11 wins and $52,187); Shegotsass (10 wins and $41,720); Sir Bulski (9 wins and $41,651); Carry That Weight (17 wins and $37,447); Packyaport (12 wins and $35,994.