By Duane Ranger. (Courtesy of Fletcher Racing)

It's not hard to see why Lachie Manzelmann has taken to harness racing like a like a hot knife through butter.
Both of his parents have racing blood flowing through their veins, and both have played a big part in the 21-year-old's rise in Queensland.
His father John, trained and drove more than 1,000 winners before converting to galloping in 2000. He's now been victorious in that code more than 900 times.
His son looked destined for a career training thoroughbreds with him, that was until he left McKay and came to Lowood High School to finish his education.
"Dad was in McKay and I was born on the Gold Coast in 1999. He came back here to make a go of it in harness racing. A year or so after I was born we moved to McKay where Dad switched from being a trotting trainer to a galloping one. He loved the trots, but with all the track closures not long after the turn of the century he decided to change codes and relocate north," Manzelmann said.
Fast forward a couple of decades and Manzelmann Senior is now one of the leading trainers in McKay having won the training premiership several times.
"Dad still trains his galloping team from the cart. Track workers are just too hard to come by. I was prepared to do the same. I was prepared for a life of galloping because Mum and Dad were only training trotters before I was born.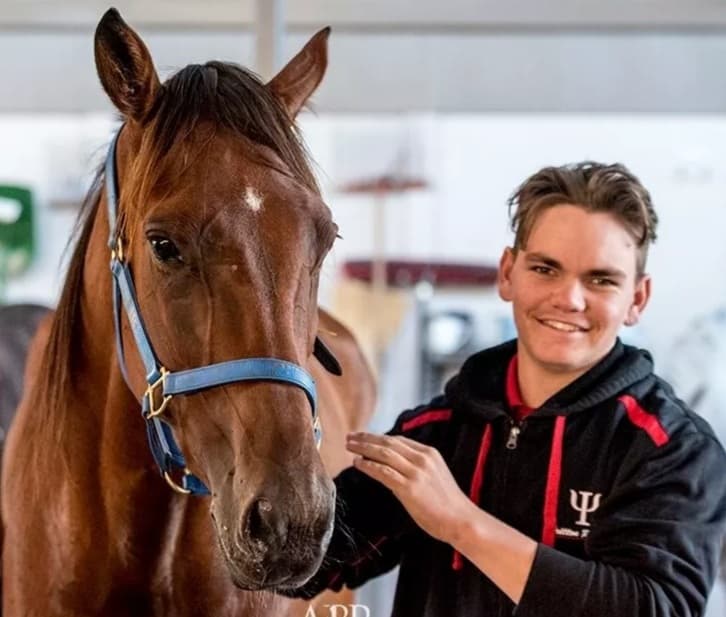 "I owe a lot to Mum for pointing me in the right direction through Ron and a few other trainers. It's all happened so fast. I took out my trainers licence a few seasons ago, and I've driven a Group One winner. Life is good," Manzelmann said.
His father is still immersed in harness racing and in fact just bought his son a home in Knight Street adjacent to Redcliffe Paceway, plus four horses from New Zealand so that he has an even more solid base to work from.
As at today (Thursday) Manzelmann had driven just under 200 winners since April 2016 (53 this season), and trained eight more since December 2017.
"It's all about giving Lachie the best possible start in life, and after just a few seasons in harness racing I am very proud of what he has achieved.
"He's working a team of 11 now. The four I bought from New Zealand include Southland trotter Davey Mac, a Sweet Lou Rising 2-year-old filly, and two Bettors Delight and Mach fillies previously trained by Kyle Marshall in Cambridge," Manzelmann Senior said.
When Manzelmann left school, he went and lived and worked for his mother, Stacey, and her husband, top Wanora trainer, Ron Sallis.
"I'd been around horses most of my life. When I came to Brisbane just over five years ago, I worked in the school holidays for Peter and Chantal, and then went to Darrel Graham's stable.
"After that I went and worked for Shane and Lauren Tritton in Sydney. That's where I drove more than half of my career winners. I came back to Queensland in mid to late 2019," Manzelmann said.
"I'd been around horses most of my life, and always thought I'd earn my money out of the galloping game like Dad. It's funny how life works out. I think my parents are both proud of me because they love harness racing," Manzelmann said.
He said he will never forget working for the Trittons.
"I won the $100,000 Group One Newcastle Mile on February 8 last year with the Tritton trained Yayas Hot Spot (Jeremes Jet – Star Of Heaven) at odds of 80/1.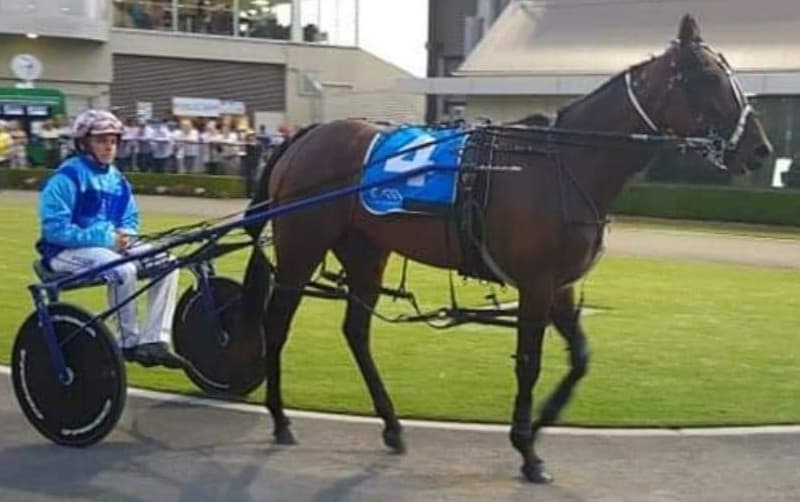 "That win was special. I worked for 'Team Tritton' for nearly two years and it was a fantastic experience. They gave me a heap of opportunities and I learnt a lot," he said.
Manzelmann later joined the boutique Dean McDowell NSW stable, where he stayed for four months. Then it was back to his native Queensland.
"I started my career with Pete McMullen and initially I was there for three years. I worked for them again before going out on a few months ago. I always wanted to train horses like Dad once did, but I never thought it would be standardbreds, and I never thought it would be so soon.
"I'm just so grateful to my parents for everything they have done for me. I'm set up now and all I want to do is grow my stable and keep training and driving winners," Manzelmann said.
"Despite having my own team, I'm still very much a free-lance driver too," he added.
His father works a team of 30 gallopers on the north eastern or Coral Sea coast of Queensland. As well as his 1,000-plus training and driving victories, he also represented Queensland four times in the Australian Junior Drivers Championships.
"I've always loved harness racing. It just became too unviable when all the tracks started closing down. I drove against guns like Chris Alford and John Caldow throughout my junior and senior driving days.
"I still love trotting and try and turn the TV on as much as possible when Lachie has a starter or a drive. I want to give him the best possible platform on which to launch his career," 49-year-old Manzelmann said.
"His mother and I are very proud of both him and out other son, Jack (24), who is a property manager in Brisbane.
He said his biggest thrills in harness racing were his Group One win and watching his son drive Yayas Hotspot in the 2019 Miracle Mile
"Finishing third behind Bridget Blue Chip in Ladyship Mile. I'm sure there's plenty more a ahead," he added.