by Duane Ranger. (Courtesy of Redcliffe Paceway)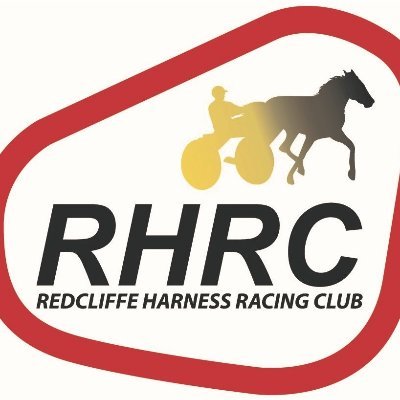 You should never look a gift horse in the mouth.
In Ricky Hart's case he will be forever grateful to 72-year-old Kerry Ebert, who three months ago, opened his heart up and gave away 8-year-old pacer, Doolittle Dandy, as a thankyou for training for him for many years.
Last Wednesday (7.52pm) at Redcliffe Paceway, the free gift – aka Doolittle Dandy – notched up his 13th career win since making his debut 146 starts ago on the same track on February 28, 2015.
It was Hart and his wife Jodie's second win as owners after Doolittle Dandy won at 'The Triangle' on August 6. Wednesday's victory was his fourth from 35 attempts this season. He's also placed 25 times and amassed $56,717 in his career.
"He's an honest little horse, who hasn't had much luck go his way in recent starts. The sharp speed early on really helped him. He drew the second line last week and I was hoping he would get a run through. Nathan (Dawson) drove him beautifully," Woodhill-based Hart said.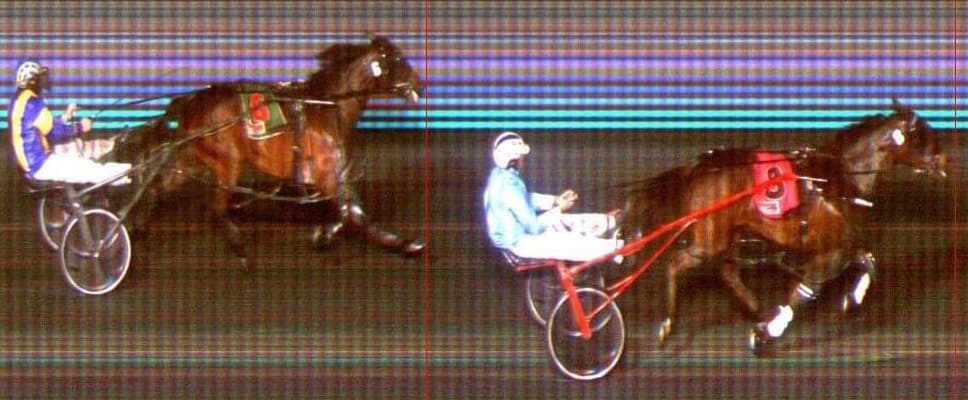 "Jodie and I are extremely grateful for the kindness displayed by Kerry. He has been involved in the game all of his life, and we have trained a few of his horses over the years. He only paid $1,000 for this fella and he won over $50,000 with him. We are delighted for him," 54-year-old Hart said.
"Kerry and my late father Gerry were best of mates. He and my father had horses all their life. They called Dad, 'Snodger'. I was born into the sport and definitely share their passion for horses" Hart said.
Doolittle Dandy, who started at odds of $13, drew the awkward eight marble. He was situated one-out-and-three-back at the bell before Dawson made a bold move at the 600m. They then left them to it at the 400m.
In the home turn he was 10 metres clear. At the finish line the 8-year-old brown gelding won by 5.2m
The son of The Globe and Judala Princess paced the 1,780m mobile in 2:11.3. His mile rate was 1:58.7 and his sectionals were 28.7, 30.8, 29.6, and 30.6.
Hart also trains another Ebert-owned pacer, named Doolittle Doozzie – the best horse he has conditioned since first taking out his trainer's licence back in April 1985.
"She's a lovely rising 5-year-old mare by Pet Rock and out of that good mare that Kylie Rasmussen had named Cha Ching Chaching (14 wins & $111,199). She hasn't raced since June when she finished second on this track. She is progressing nicely and should be back at the trials in a couple of weeks," Hart said.
"She's the best I've trained. She's won seven of her 32 starts and gave me my biggest win at Albion Park in February this year when she won The Aspirational Pace. Chris Geary did the driving that night," Hart said.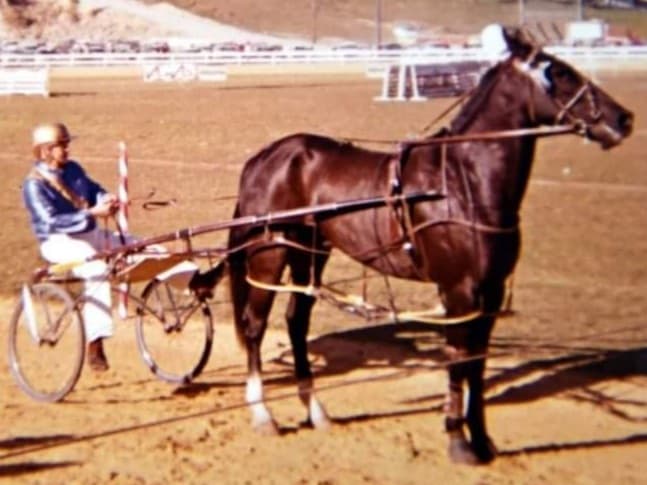 Hart also works standardbreds for his 70-year-old Brisbane-based father-in-law, Ian Corazzol, who owns and bred the nice 5-year-old Mr Feelgood mare, Justalittle Torque (15 wins, $146.894 & 1:51.6).
"Ian's been great and I enjoy training for him. All-up I've got six horses in work now. Ian's include Torque Is My Girl, Torque Writer and Torque With Esteem.
Like his father, Hart said Drew Turton also played a part in his harness racing passion.
"We went to Strathpine Primary School together and have remained mates since. We've always been there for each other with advice with horses that we've trained along the way…"
Turton described his mate this way:
"I've got way too many stories to tell you about Rick and I growing up. Most wouldn't be acceptable to print, but I will say that he is a genuine top bloke from a great family.
"However, I do lay all the blame on him for getting me hooked on harness racing. I would do anything to get to the races with Ricky and his family once – even if it was getting there in the float, Turton said.
Hart was born, raised and educated in Strathpine in Moreton bay. He left Strathpine in 1985 aged 18 and lived and trained out of Burpengary for 21 years before relocation to Woodhill in Beaudesert four years ago.
"I've raced at many tracks over the years and won many at many Shows. In fact, Shows have taken up a big part of life. I've enjoyed racing and winning in country, carnival like atmospheres. But I've always loved racing at Redcliffe. I love 'The Triangle'.
"I also enjoyed racing at tracks like Rocklea as well. I've had no real stars over the years, but I've really enjoyed the game and had a few good, honest horses.
"I remember my Dad training the winner of the Nambour Cup three years in a row, and I drove them on each occasion. I'm the only Driver to win that Cup three years in a row. They were Ballihigh (1985) and Dean's Delight (1986 and 1987). That was, and still is, a big thrill," said Hart who has trained nine winners ($59,500) from 136 starters this season, and 43 since first taking out his trainer's licence in April 1985.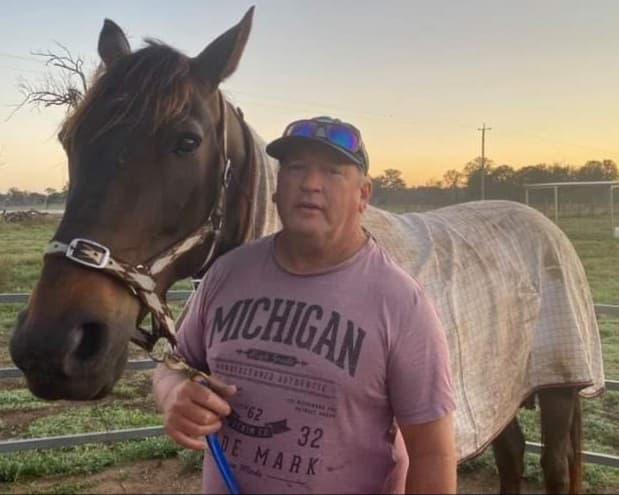 And speaking of winners, Doolittle Dandy will line-up again at Redcliffe Paceway on Wednesday night.
He goes into the second event at 6.13pm with a solid 34531 for-line, but again has drawn poorly at 7 behind Rocknroll Da Gamma on the second line.
His stablemate Torque Is My Girl has copped the same draw in race one at 5.42pm, while Leaping Leo has drawn much better at 2 in race five at 7.50pm.
And it is appropriate that Hart's wife Jodie, the rock of the family, is left with the last say:
"My husband is the best! We've been married 27 years and he's been involved in harness racing that whole time apart for when we started our family.
"RIcky had a break for a good few years and then started up again, but really got back into it when we relocated to Woodhill.
"I'm so proud of him. It's his true passion in life and I don't think he's ever had a bad word said about him. He's so likeable and an all-round great bloke," Jodie said.
"Our oldest son, Lachie works for Tim Butt down at Menangle and both of our other sons have helped around the stables. Even, even our 7-year-old daughter gets out and cleans stables and does feeds and waters. A great team effort and the winners are a great reward for all their hard work," she added.