By Duane Ranger. (Courtesy of Redcliffe Paceway)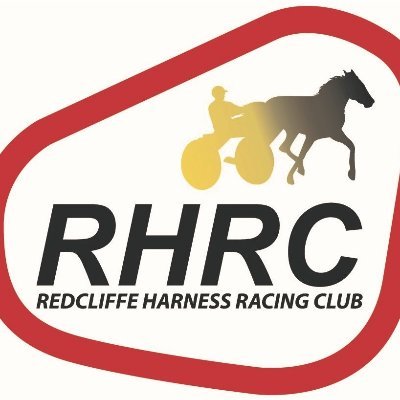 Don't be surprised if Ben Battle's run of good form continues at Redcliffe Paceway tonight.
Great things have happened to the New South Wales 26-year-old since he left Goulburn for Caboolture with his then fiancée, Tamara Baker, on January 2, 2019.
The couple were married on August 9 after Covid-19 forced the postponement of their original big day in April. Then in October they purchased a 116-acre property at Peak Crossing. It comprises a 16-box stable block, stallion yards and a deep swimming pool.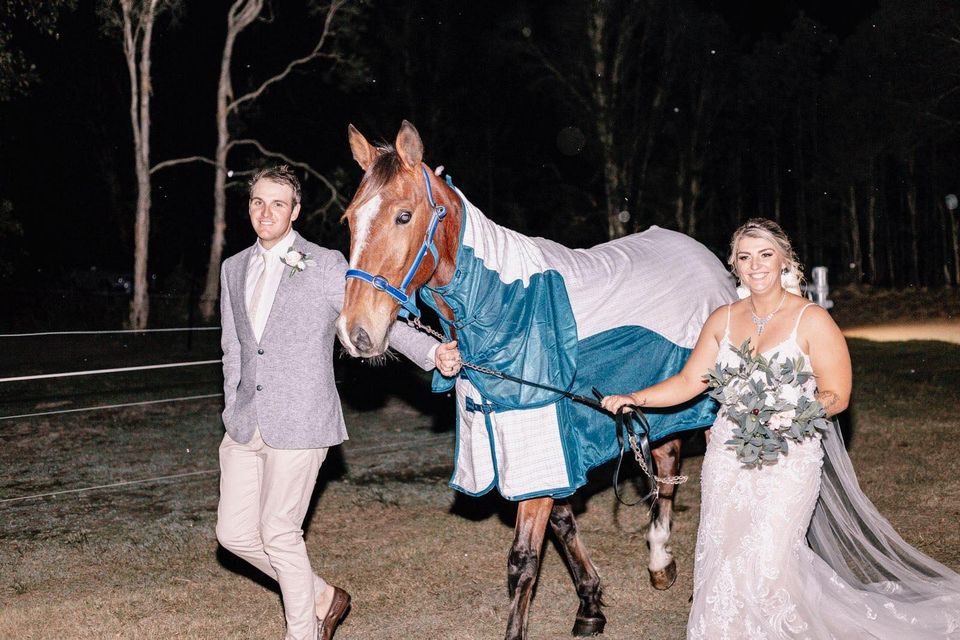 Tamara's parents, Rozanne and Geoff, also recently relocated to the Sunshine State to help out with 13-strong team. Battle's parents Annette and Dallas, are also heavily involved in ownership.
Throw in Battle's three winners from last week, and life is bliss for the humble New South Welshman.
"It's been an amazing couple of months despite all this Covid. I've had a good run of late, and I just hope it continues as Tamara and I look to build up our team.
"We are here to stay. We have made Queensland our home and are determined to make a real good go of it. Weeks like last week help," Battle said.
Last Wednesday night Battle reined the Ryan Veivers trained Highview Freddy to victory in race one, and then on Friday on the same track he trained and drove Destiny Jane to win the second event. He also trained and drove Whostolemypigeon into second in race seven before winning behind the Peter Jones trained Clares Fool in race two at Marburg on Sunday.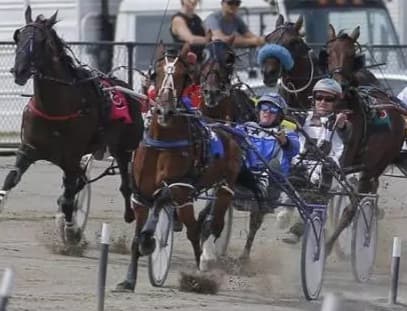 Tonight, Battle drives the Brett Cargill trained Bet Im Special (4) in race one; the Ryan Veivers trained Highview Freddy (2) in race two; the Mal Charlton trained duo of Playing Arkabella (1) and Barone (8) in races five and seven.
"I've got some nice drives with some nice draws. I enjoy driving at Redcliffe Paceway. The course has been quite generous to me. In fact, I enjoy driving at all three tracks in Queensland. We have no regrets about our new life," Battle said.
As at Tuesday Battle had driven 41 winners this season and 82 since he first got in the bike in April 2015. Training-wise he has won 26 races in 2020 and 56 since January 2016. They were all personal bests.
"Both Albion Park and Redcliffe tracks are within easy driving distance and racing opportunities at those tracks are plentiful. We have horses who are paying their way, and hopefully I can attract a few more into the.
"If we look after my horses, and their owners, then I believe that I am on the right path in our quest for successful career," Lyndhurst-born Battle said.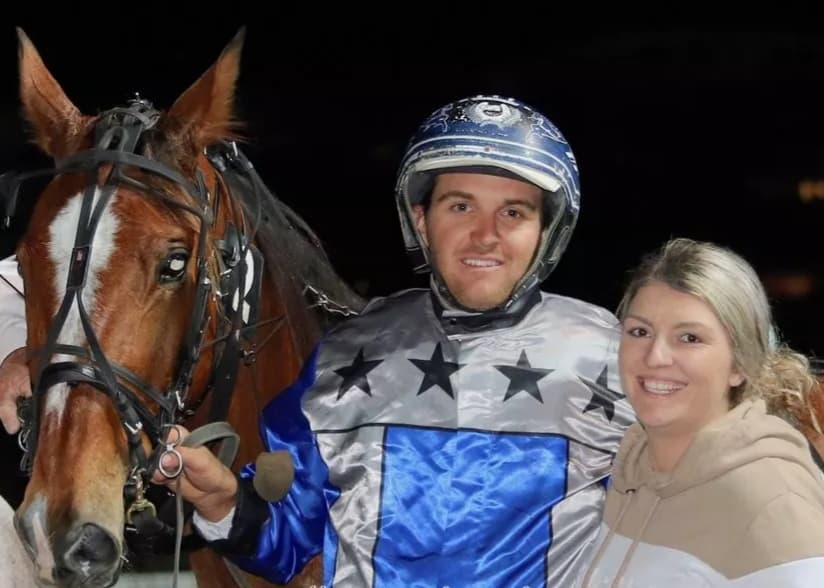 He learned his trade whilst employed as a stable hand with Bathurst-based trainer, Bernie Hewitt.
He recorded his first win on April 1, 2015, at his first race drive at Bathurst, aboard the Hewitt trained Pass The Magic.
"Bernie was an awesome teacher and I learned a lot from him. I am where I am today because of him," Ben said.
After three and a half years with Hewitt, Battle moved to Goulburn in the 2015-2016 season, where he worked as a stable hand for leading galloping trainer, Danny Williams.
He also worked 'part time' for the Goulburn District Racing Club as a barrier attendant.
"It was a pretty bold move to 'up sticks' and move to Queensland but it has always been my goal to become a professional trainer and driver and I am now realising that dream," Battle said.
He said a priority now was the education of yearlings.
"I had just two yearlings in 2019, and then 13 in 2020. The goal is to get to 20 in the new year. It is something that I get a lot of enjoyment from and that first year, Justa Little Bit was one of them," Battle said.
But the horse that helped the Battles get set up in Queensland is still going strong.
"Whiskey Blaze was one of the reasons we came north. He met his mark down south and has won another five races since coming up here. He has been my 'go-to-horse'.
"We love him and he's a risinig 9-year-old, who is still racing okay," Battle said.
"I actually sent him and Soho Shanghai up to Grant Dixon, to find suitable races for them and see they would perform in Queensland. They've won five and three races since then," he added.
So, what is Battle's best chance at Redcliffe Paceway tonight?
"I think Highview Freddy is probably my best drive tonight. It's a similar race and draw to the event he won a week ago," Battle said.