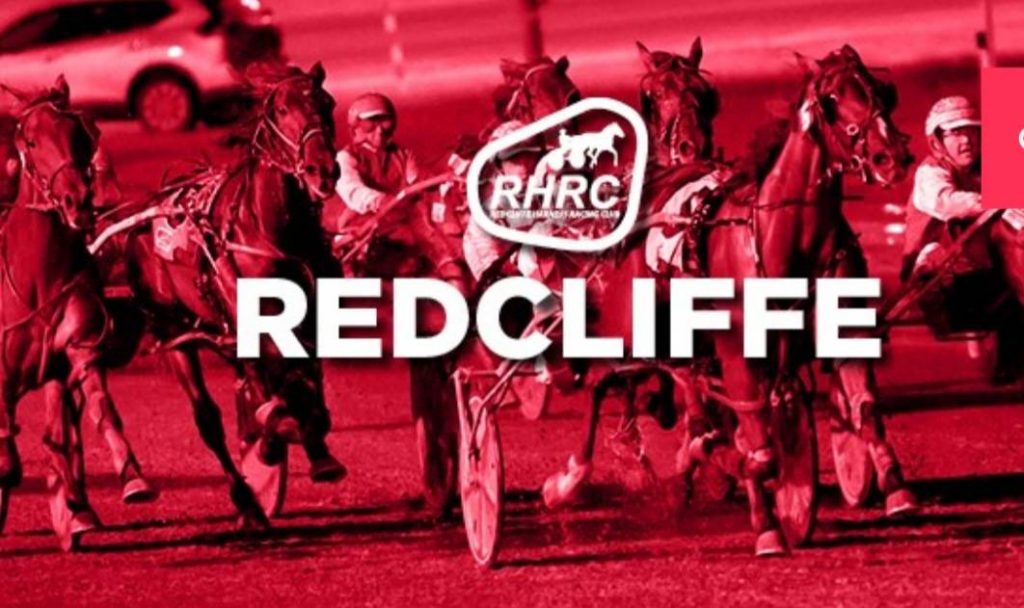 By Duane Ranger (courtesy of Redcliffe Paceway)
Terry Spargo has called thousands of races in several countries in almost 50 years of commentating, but the 'The Triangle' will always be close to his heart.
The 67-year-old Gold Coast resident, who has called 17 World Cups in Dubai (formerly the richest race in the world), said Redcliffe Paceway was the first racetrack he stepped onto when he was a child.
"I remember my grandmother (Agnes) taking me there when I was no more than five or six. It wasn't long after that I dreamed of being a race-caller. I remember my grandparents, great uncles, and parents all listening to the races back in the 1960s and 70s. That's where my love of calling and the game stemmed from.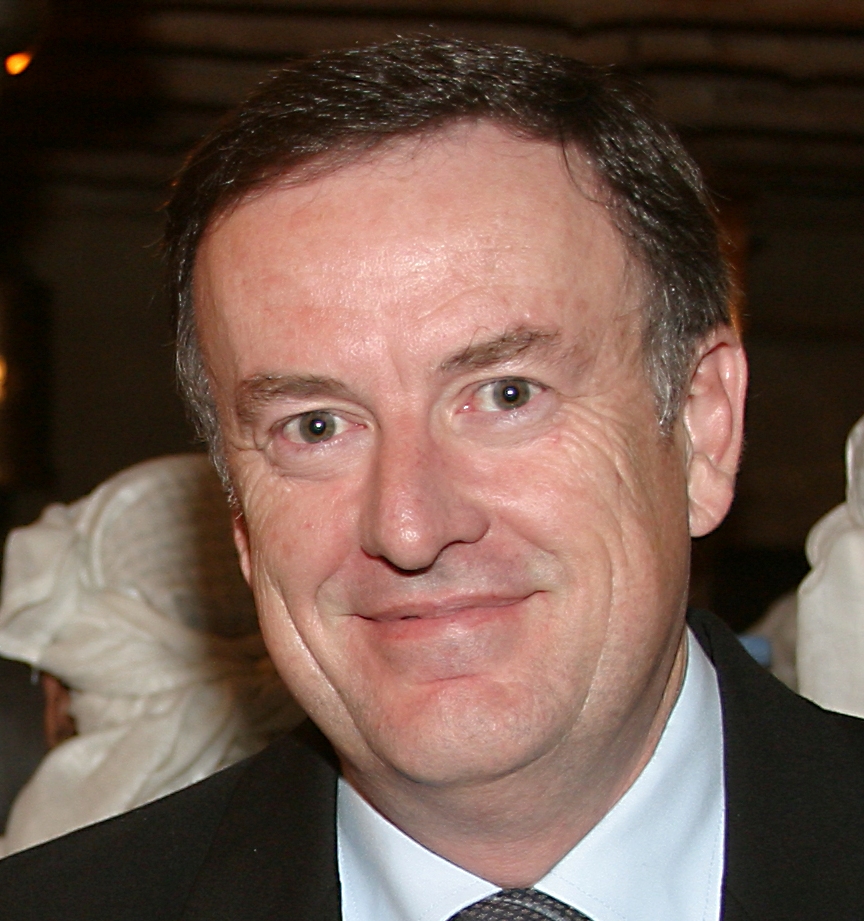 "I wanted to be a race-caller from an early age, and it was something I was determined to carry back then.
"I also remember going there as a youngster, calling the Redcliffe races from the grandstand to myself, just so I could get some live practice in," Spargo said
Of all the racetracks Spargo has called at in Australia, New Zealand, Hong Kong, and Dubai, he said Redcliffe was the one where he had called the most harness races.
"I've been frequenting 'The Triangle' as a caller since the late 1970s, and I was the club's number one caller from 1983 to 1993. I remember calling the night the new complex (grandstand) opened (1985)," Spargo said.
Today Spargo describes himself as 'third cab off the rank', behind Chris Barsby and Anthony Collins, but his CV says he's the most experienced and most widely travelled.
Since he returned from a 17-year stint in Dubai in 2017, Spargo has been employed by Sky and the National Racing Service as a part-time casual, calling galloping meetings on the Northern Rivers, as well as Queensland greyhounds, as well as the Redcliffe Trots.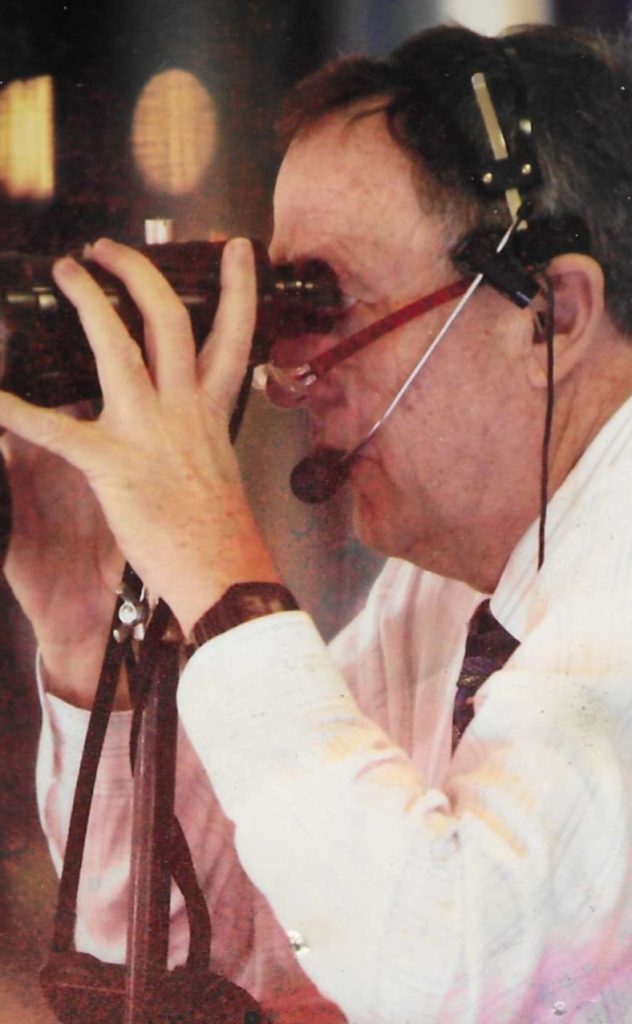 "Because I'm casual I go where I'm rostered, and that suits me. I'm still enjoying the job after all these years, and I don't mind travelling to Redcliffe from the Gold Coast.
"Anthony travels from Warwick, so it's no distance really. I've always enjoyed working at Redcliffe. I have absolutely no idea how many races I've called there, but one thing I do know is that I enjoy working at 'The Triangle'," Spargo said.
"I have many memories there, and have no desire to retire, while I still love it," he added.
Spargo was born in Brisbane and educated at Banyo State High School, which was renamed Earnshaw State College in 2003.
He worked as a clerk for a couple of years, and after doing a radio course in the mid-1970s, Spargo got his break into radio when he landed a part-time casual job at Radio 4BC in Brisbane.
"I was just the junior answering the phone on Saturday mornings under radsio legends like Vince Curry, Wayne Wilson, and John McCoy, when I got my first radio call on Sunshine Sprint Night at Albion Park in 1975.
"I filled in for Ross Gallegos for a race. I'd done a few bush track meetings earlier but that was my first for the radio. Don't ask me how many I've called since then. It's been 48 years, and I never count, but I've enjoyed every moment," Spargo said.
Spargo was the Gold Coast galloping caller from 1977 and started to make an impression with his commentaries. Before long, his dulcet tones became a familiar voice on Queensland and northern New South Wales racetracks.
He worked at numerous tracks for 4BC, Gladstone's 4CD, and Kingaroy's 4SB, and was the number one caller at Redcliffe Paceway from 1983 to 1993 and Albion Park from 1986 to 1993.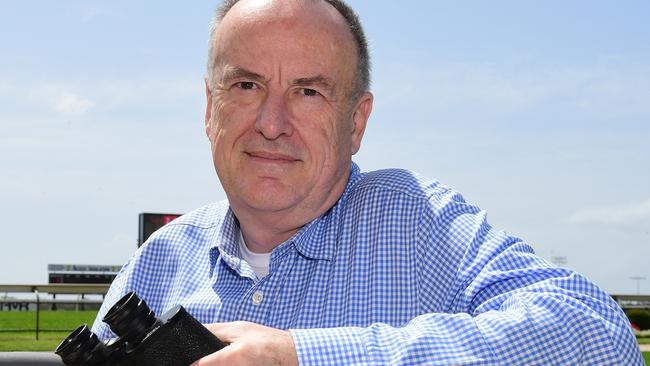 Then in 1993 Spargo was offered a four-year contract with Hong Kong Racing. When he returned he was a freelance caller based out of Newcastle before taking up another opportunity abroad.
"In September 2000, I was employed by the United Arab Emirates Racing Authority based in Dubai, where I called 17 World Cups. I also called the world's first US$10 million horse race in 2010 and it wound up being the first $4 million dollar photo finish –
the difference between winning and running second with the margin only a nose," Spargo said.
Back home now for almost six years, Spargo lives on the Gold Coast with his wife Vicki. They married in 2000 and have a son named Archie, who is almost 21.
Asked if he could name one horse or one race he would never forget, Spargo replied:
"There's been so many, it's too hard to single any out, but I did enjoy calling six Interdominions. My first Interdominion was when the Australian pacer My Lightning Blue won at Addington. I called for the 4BC listeners back home.
"I also called Mark Hanover to win the 1991 Interdominion Final over there (Auckland) as well. Gammalite's wins were also memorable," Spargo said.
When Redcliffe Paceway contacted Spargo on Saturday, he was preparing for the 90 names and colours on Monday night's (July 24) progamme.
The consummate professional!
By the way if you want to tune into Spargo, Monday's first event is at 5.26pm, and the last of the 10 races is at 10.03pm.