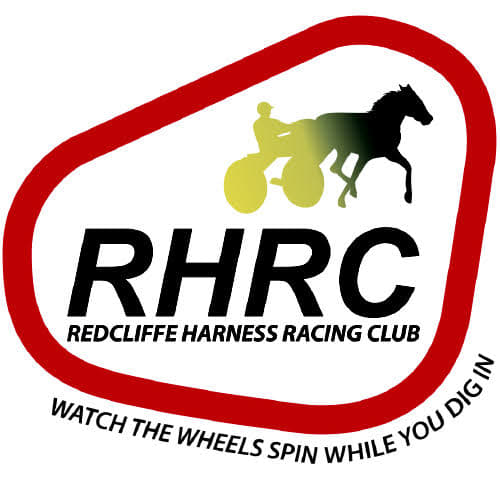 By Duane Ranger (courtesy of Redcliffe Paceway)
'Lil Johnny', aka Johnrod – the compact little gelding with the big motor, has become the Redcliffe Harness Racing Club's poster boy for 2022.
The Tayla Gillespie trained, and Kayla (Mackayla) Mitchell owned 14-win pacer might not have won any big Group races or Listed events at 'The Triangle last year, but Johnrod is still Redcliffe Paceway's 2022 Horse-of-the-Year.
The 7-year-old son of Sportswriter and Leisa Beryl, who was bred by John Brennan in New South Wales, had 35 starts at Redcliffe in 2022 for 10 wins, eight seconds, and four thirds.
His 50 points were six ahead of the Redcliffe Mare-of-the-Year, the Matt Crone trained, and Sami Crone owned, Chasin Dream (Mr Feelgood – Flamin Blue Jean). The Graham Dwyer trained Misstrepo was a further eight points back in third on 36 points.
Johnrod's 27-year-old Prenzlau-based trainer, Gillespie was over the moon with 'Lil Johnny's' newfound fame.
"He's just the greatest little horse. I'm so proud of him. He might not be big, but boy he has a lot of courage. Winning the 'Horse-of-the-Year' is right up there with my highlights in the sport," said Gillespie, took just 11 months to go from one to 50 career training wins. She now has 118 winners ($677,257) since her break-out year in 2015-2016.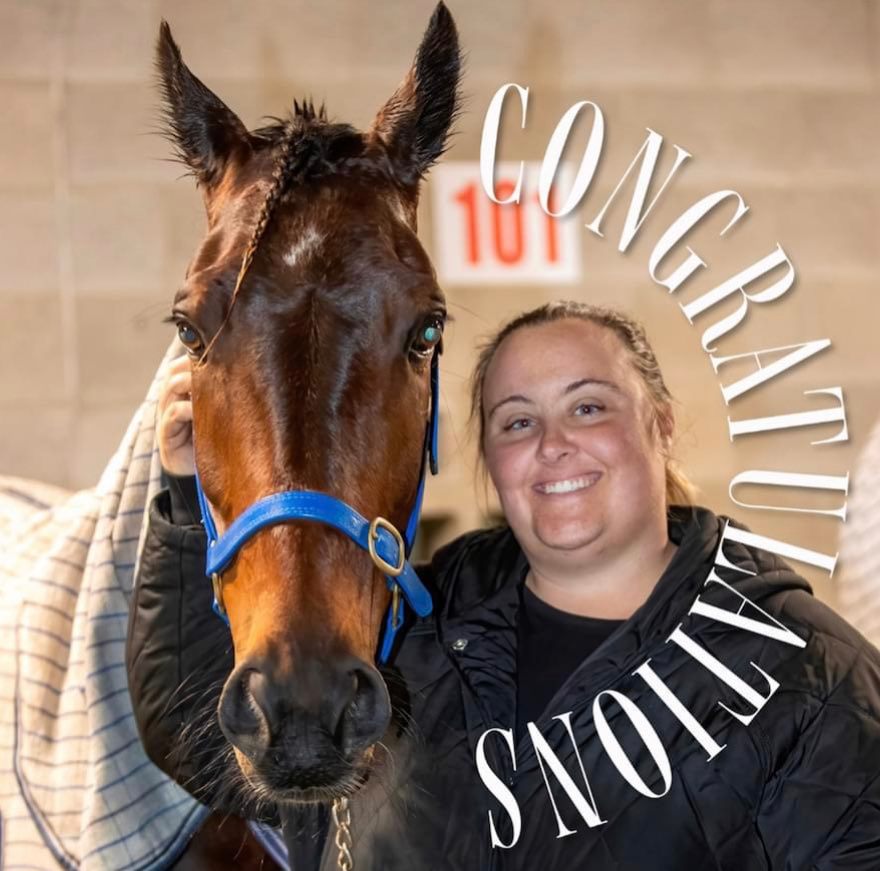 Gillespie thought Johnrod might be on-track to finish in the "top three or so" in the Horse-of-the-Year race, because in the Winter when he won six of his eight starts, including five in a row.
"That was in May and June and then he had solid placings all around those wins. In fact, he was consistent all year, and that's why he won it.
"'Johnny' is now out for a well-earned spell and won't be back again until March or April. He deserves this break. He was up a long-time last year," Gillespie said.
"I just want to thank Kayla, and Matt. Kayla has always been a wonderful-loyal owner, while Matt has driven 'Johnny' in nearly all of his starts, apart from a couple.
"Matt has been a huge contributing factor to Johnny's year, in fact our whole team. Thankyou Matt – you have been a brilliant addition as our stable driver," she added.
But Gillespie, who works a team of 12 near Marburg, left the biggest praise for her father, and mentor – Shaun.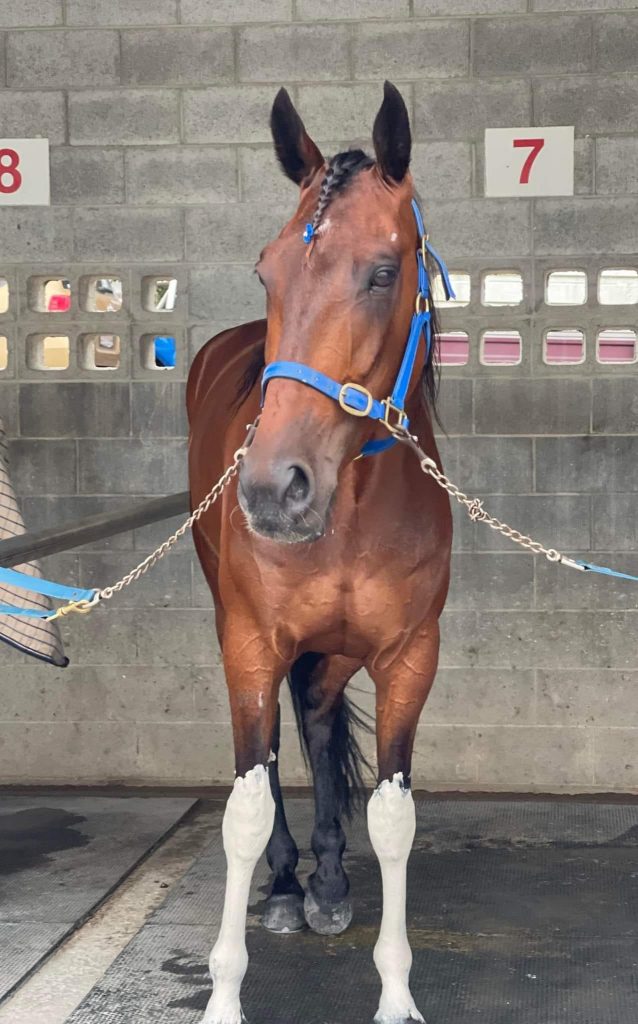 "I only work my own team of 12 with Dad. He is my inspiration. I've learnt so much from him over the years, and I'm just grateful to Dad for all the owners he brings to my stable. I've always been his strapper. Now I want to do my best for him, and all the owners, drivers and the breeders," Brisbane-born and Lowood High School-educated Gillespie said.
She said Johnrod had rapidly climbed the scale at their barn.
Johnrod's last win came as the $2.50 favourite when drawing eight in race two at 'The Triangle' on November 9 (see cover photo and pic at bottom of story).
"He's won 14 races now and would have to be my best, especially after this crown. Hot Rod Heaven (12 wins) and No Confession (11 wins) were probably the next best two horses I've trained behind 'Johnny'. He's a very special horse now and likes to run the show. He once was bullied, and now he's the bully.
"He's really developed into a 'full of himself' horse since he's got here. I think winning has brought out a new character and confidence in him. He's just beautiful," Gillespie said.
It's hard to say who loves 'Lil Johnny more. Trainer Gillespie, or owner – Cessnock (NSW)-based Mitchell.
Mitchell said she was sad to see her beloved 'Johnny' leave New South Wales after racing there for the last time at Tamworth on January 3, 2021.
He then placed first up at Redcliffe on April 22, the winner of one of his 36 starts. He's now had 98 starts for 14 wins, 22 placings and $56,656 in stakes.
Mitchell explains the early 'Johnny' story:
"I brought Johnny in June 2020 to finish my trial drives, and to begin race driving myself, but I decided to move to Newcastle to chase my career.
"I had to make a decision on what to do with him, and selling him wasn't an option so I rang Shaun and asked if Tayla had room for an extra horse. Then I decided to send him up to Tayla once after he finished his 4-year-old here. I did that because he was still eligible for a NSW bonus.
"Johnny is a very special horse. He is such a sweet boy to have around with a cheeky attitude and he puts in 100% every time he goes out to race. He is a tough little horse.
"Tayla and I regularly used to laugh about how he'd rather be three-wide for the journey than have to take a sit at the back of the field. He has grown a lot with maturity in the past year and become a super little horse who is competitive from almost any draw.
"I didn't think he could make it to an NR50 let alone still be competitive against those tougher horses. He's definitely surprised a lot of people," Mitchell said.
She then had high praise for her trainer.
"Tayla has absolutely brought out the best he has to offer, and credit is also due to Matt Elkins for sticking with Johnny and getting the best out of him at the races.
"Johnny isn't an easy horse to drive. He's very lazy and takes advantage of inexperienced drivers, so I think the combination of Tayla's training and Matt's driving have been essential to Johnny's success," Mitchell said.
"Tayla is a great trainer. The horses in her care always look great and she keeps me up to date with what her opinions are on how the horses are doing after each race.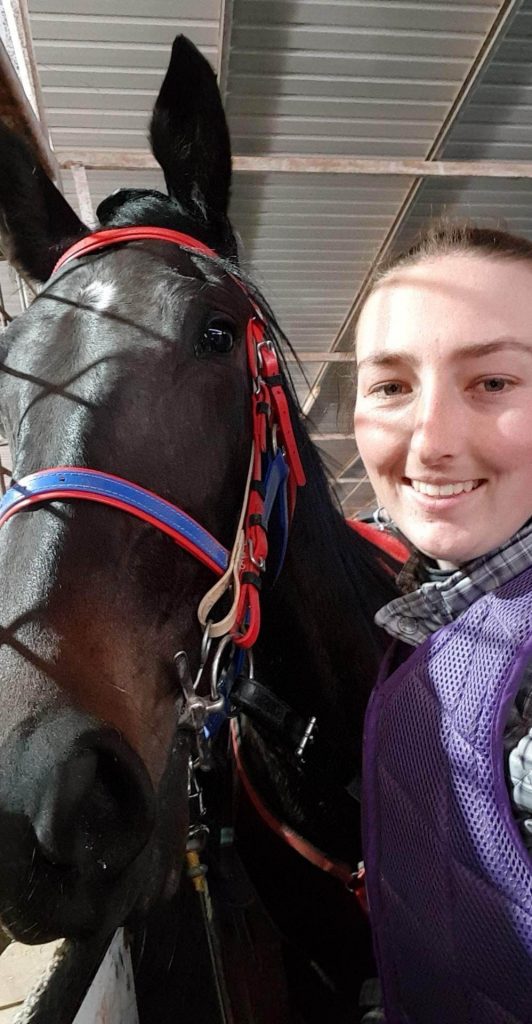 "My partner and my parents and I were so impressed with the way Tayla has improved Johnny that we brought a second horse for her stable last year. His name is Office Bad Boy and he's had four wins," she added.
Meanwhile Redcliffe Harness Racing Club president, Bernie Ring was delighted for the Gillespies, Mitchell, breeder Brennan, and Johnrod.
"The horse has been ultra-consistent throughout the season and fully deserved his Award. A Lot of the credit must go to Tayla and her father, Shaun, who do a great job with a small team," Ring said.
Asked what his season highlights were Ring replied:
"Apart from Johnrod's 10 wins on the track, Manilla Playboy winning the Patrons Purse for Fraser Family was special, as was John "Bulldog" Nicholson and Michelle Phillips winning the Redcliffe Cup with Sebs Choice.
"The unique and popular 'Trot Rods Sprint Series' is also growing each year, which is both heartening and encouraging for the future," Ring said.
"Congratulations to all winners and their connections. Also well done to everyone who competed at the track in 2022 and welcome back in 23," he added.
Redcliffe Harness Racing Club Award winners from the 2022 season were:
Horse Of The Year: Johnrod (points in story).
Driver-of-the-Year: Nathan Dawson 652 starts (553 points) – 106 wins. Thirty-three points clear of Peter McMullen. Matt Elkins third with 476 points.
Junior Driver-of-the-Year: Angus Garrard.
Trainer-of-the-Year: Grant Dixon 452 starts (446 points) – 60 wins. He was 20 clear of Jack Butler.
Mares Premiership winner – Chasin Dreamz (Mr Feelgood – Flamin Blue Jean) by eight points from MIsstrepo.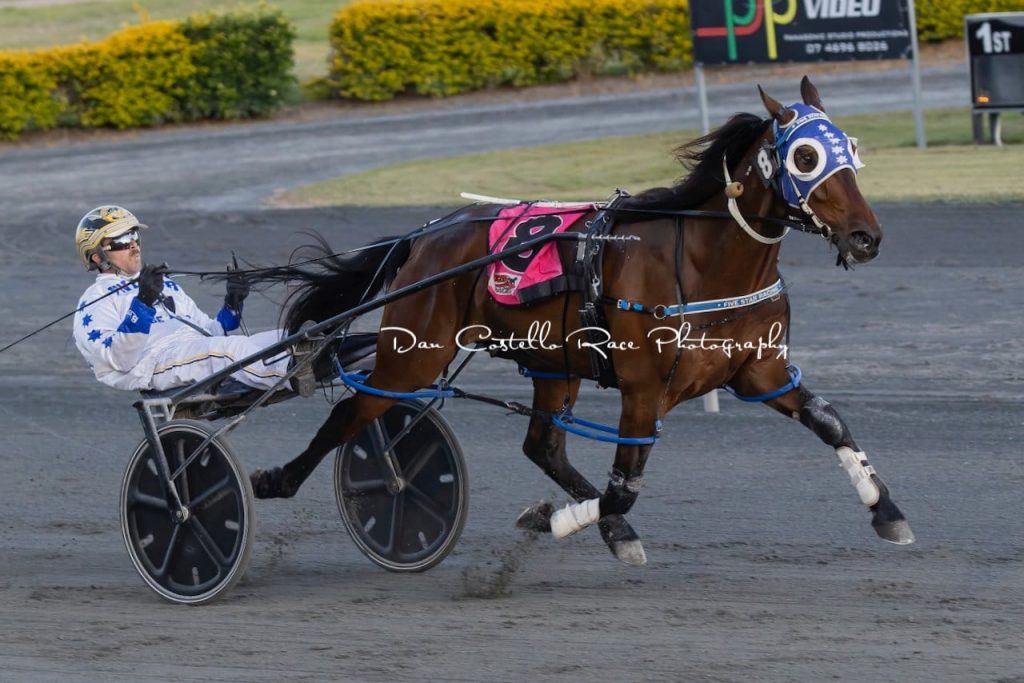 The Tayla Gillespie trained Johnrod and Matt Elkins pictured winning as the $2.50 favourite, when drawing eight in race two at 'The Triangle' on November 9. DAN COSTELLO PHOTO.