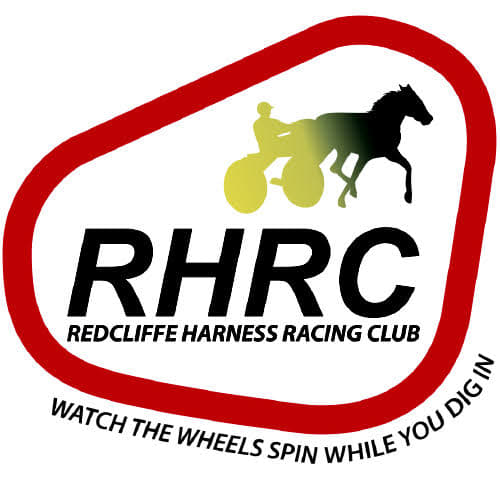 By Duane Ranger (courtesy of Redcliffe Paceway)
Marburg horseman, Ron Wells, has lived in a racing stable all of his life.
His father, Bill, won numerous Tasmanian galloping trainers' premierships and also trained Piping Lane for his many Tasmanian wins including the Hobart Cup in January 1972. Ten months later that thoroughbred then went on to nail the 1972 Melbourne Cup.
Then just as Wells had wound up his own Longreach galloping stable in 2003, and was looking to take a backseat from the horses, up stepped Anthony Gorman.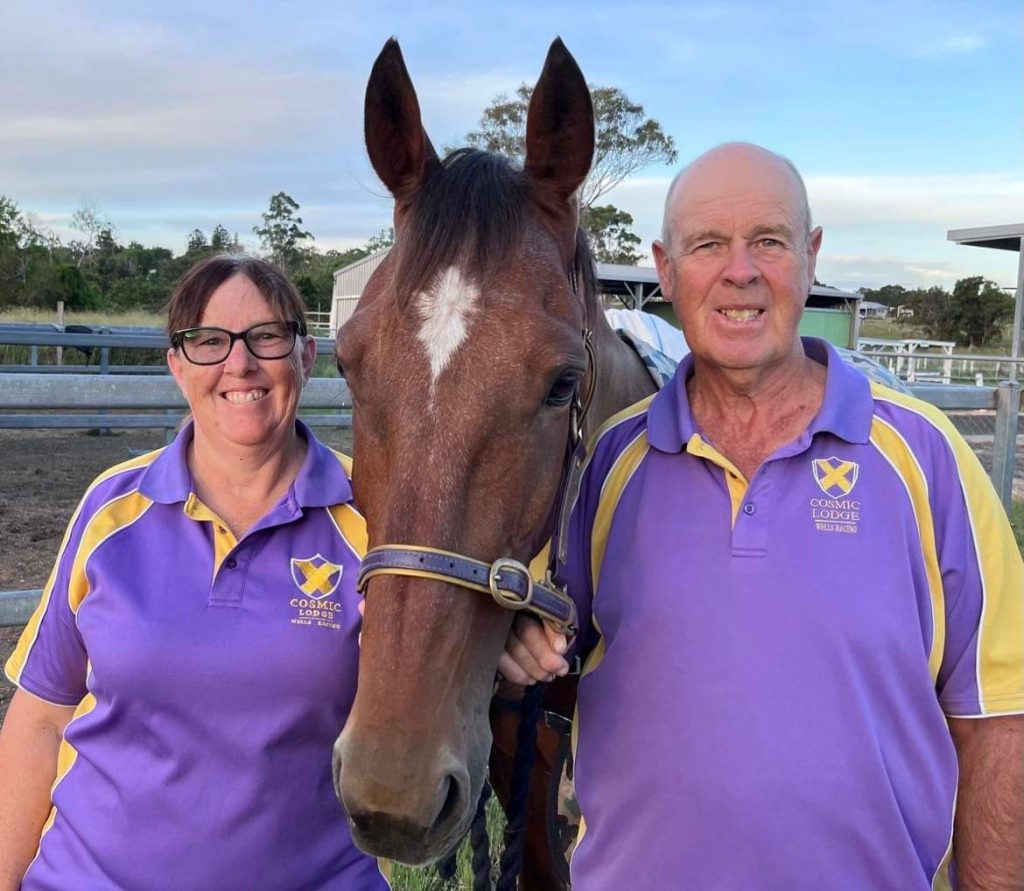 "My daughter, Whitney, met Ant, and then later married him. Of course, we all know the Gormans' are a well-known harness racing family. Through Ant and then Gary (Gerrard) I got to know the intricacies of pacers and trotters pretty well.
"I couldn't resist. I jumped ship and in 2015-2016 I had my license to train standardbreds. I trained one winner that year. It was the best horse I've trained so far – Donny Jones.
"He's 11 now and will be back racing again. He's a lovely old horse who has won 25 races ($125,525),' Wells said.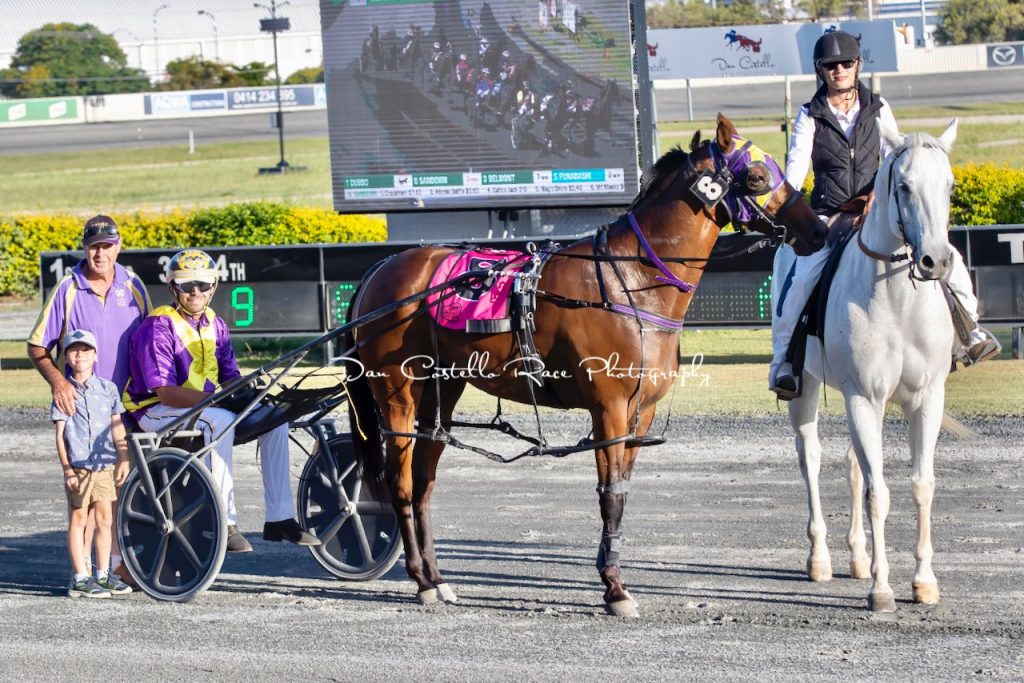 Now some seven-and-a-bit seasons and 47 wins ($257,543) later, Wells finally got to retire.
Last Monday (January 16) Wells officially retired from Queensland Rail after 24 years service. He spent those years both as a train driver and rail guard – the same job as what his good mate and Redcliffe Harness Racing Cub president, Bernie Ring, does.
"Shirley and I shifted back to Queensland a second time in 1997 from Tasmania, and although it's sad to have left Queensland Rail, we now have a lovely house and property right on the Marburg Racetrack.
"I've got three horses in work, and now thanks to my wife, Whitney and Ant, I now have the prefect retirement.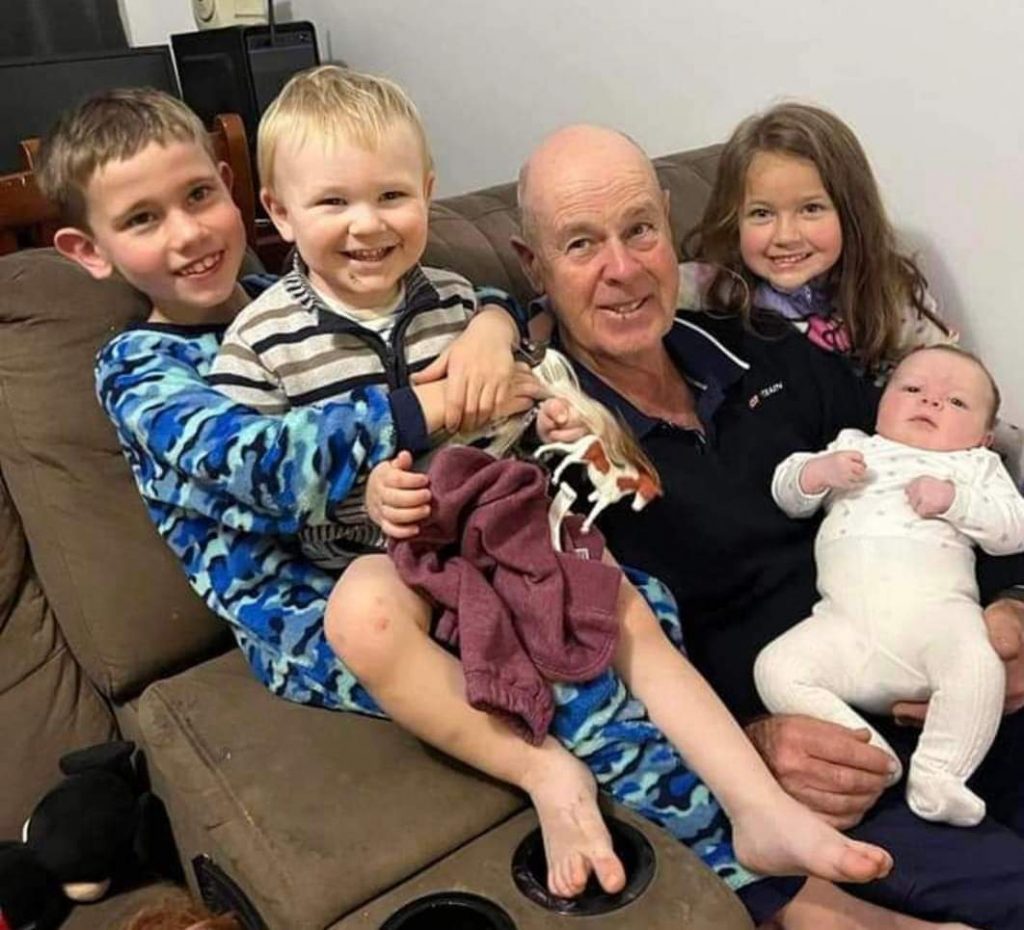 "And we had a winner on Wednesday night (January 18), so life is running pretty smoothly at present – but we all know in racing that can change in an instant," the 65-year-old Launceston native said.
"It's funny to think where I am now when you consider I'm from a galloping family. Dad was a trainer. I rode two winners (from four starts) before I got too big, and my wife Shirley was also a thoroughbred trainer," he added.
Wells' 47th career win came in the first race at the mighty Redcliffe Paceway on Wednesday evening when the Matt Elkins driven Jet Force won that R40 to R43 Pace by 8.4 metres.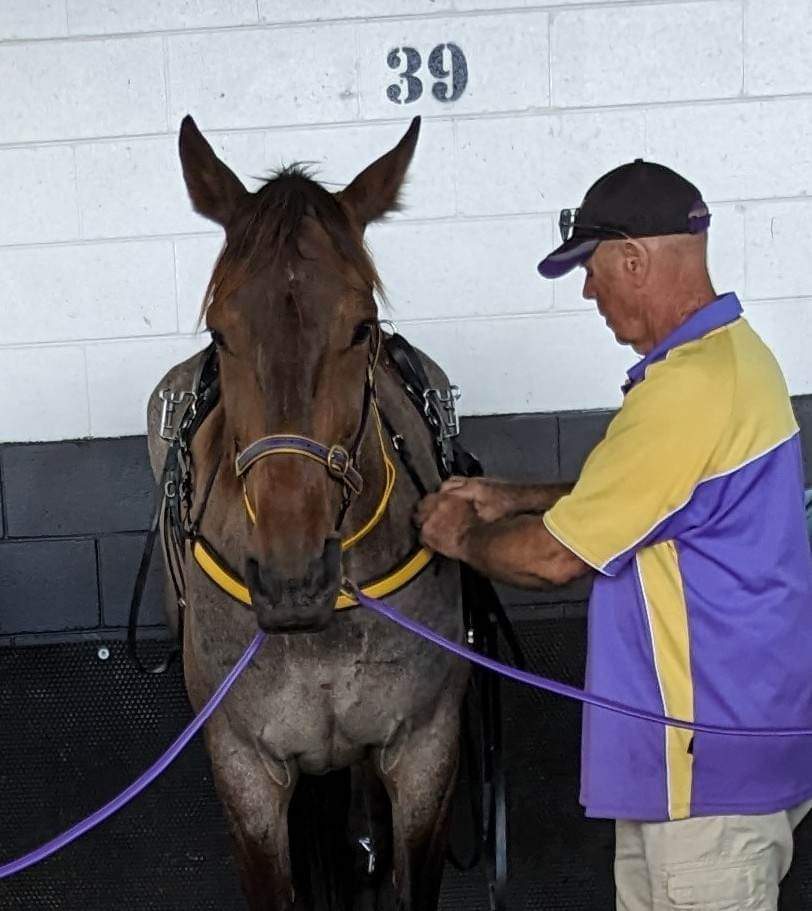 It was the 5-year-old Art Major gelding's ninth win (fourth for Wells) in 72 starts. He's also placed 18 times and banked $40,026 in stakes for the Wells husband-and-a-wife ownership team.
"That was a nice drive by Matt. Full credit to him. They went a 1:58 mile rate, which is pretty good considering he drew eight. His best is 1:55.6."
Wells' best season came in 2017-2018 when he trained 11 winners and netted $43,202 in purses. The following two seasons he went past $50,000 in earnings with eight and six winners respectively.
Jet Force provided Wells with his first winner in 2023 after six starts and three other placings. He is one of three horses Wells has in work. The other two are Mighty George (seven wins – two with Wells) and Donny Jones (25 wins – 19 with Wells).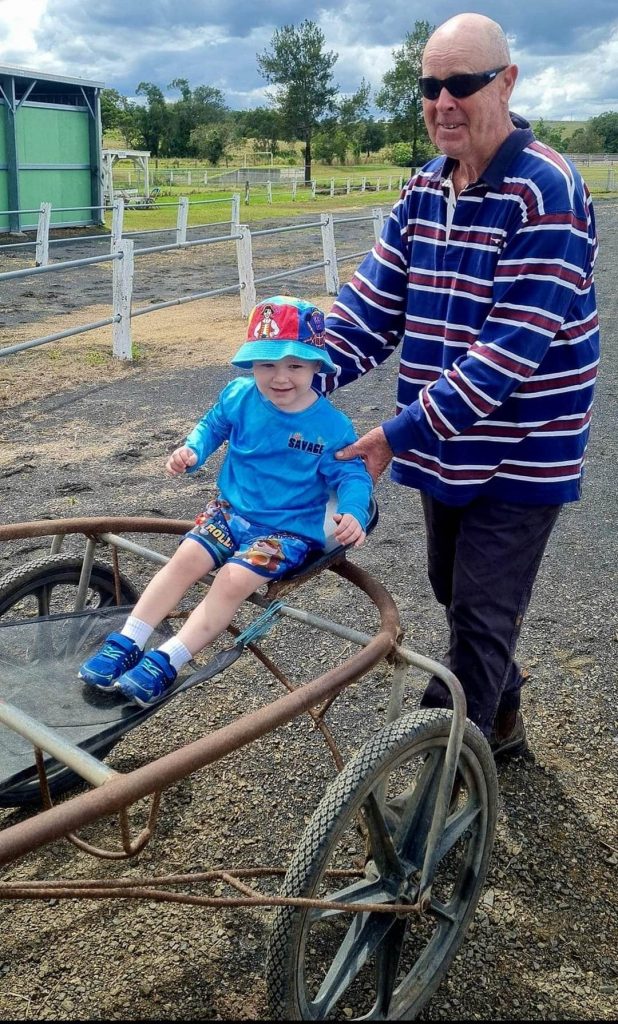 Brooks High School (Tasmania) educated Wells said he has had two stints in Queensland, but this time he and Shirley are here to stay.
"We love it at Marburg. We moved here from Tamborine last April. It's the perfect place to retire. We are right next to the Marburg track and we have eight stables and a walker.
"Shirley and I love it here, as do our two daughters (Whitney and Melissa) and grandchildren when they come to visit."
Wells originally came to Queensland in 1985 where he worked as Security Manager for Jupiter's Casino on the Gold Coast.
'
"I left my training job in Tasmania and stayed up here for five years, where we did well and set ourselves up – but I missed the horses so we went back home in 1990 and worked a team of 20 to 25 gallopers.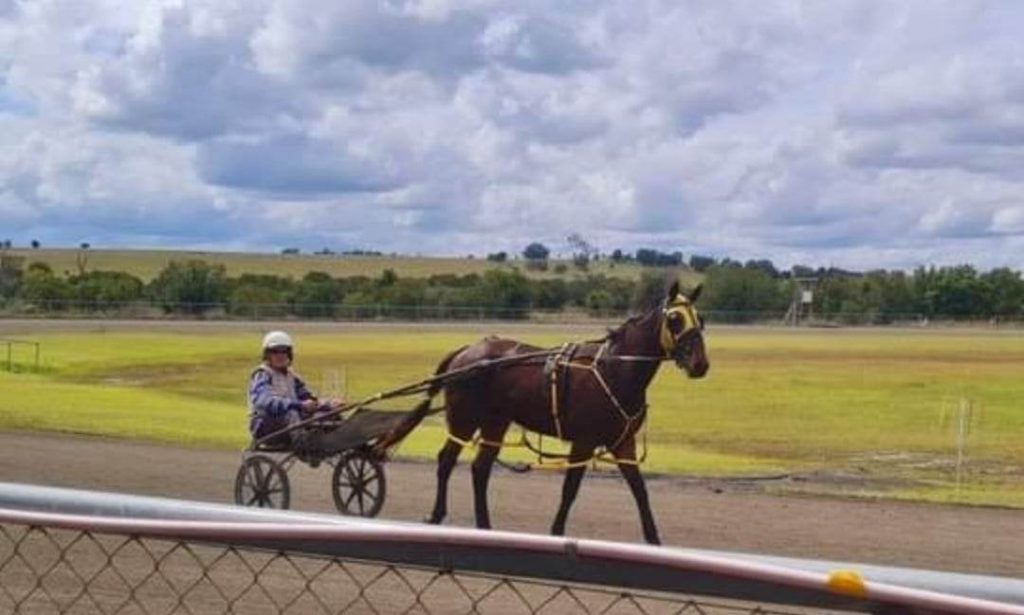 "Then in 1997 we returned to Queensland and trained a couple of thoroughbreds on the Gold Coast, until I joined the Railway in 1999. I became a train driver and we transferred to Longreach, again training gallopers." Wells said.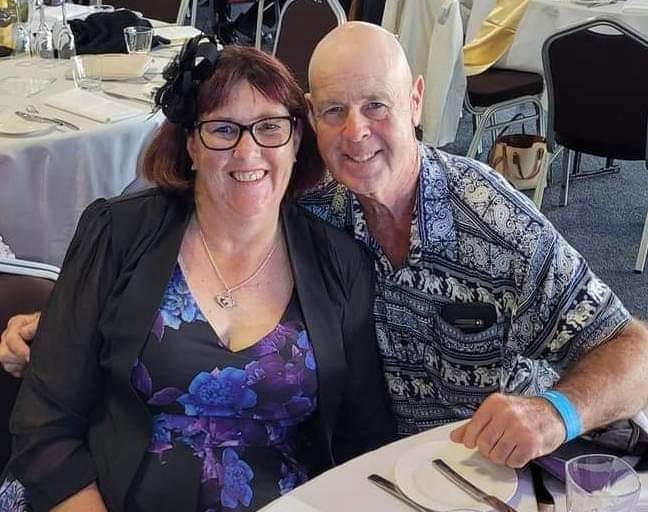 He said he had adopted the same training techniques that his father did with his gallopers.
"I never forget my father telling me that when you have got a horse fit, you can't get it any fitter. "He said the harder you work a fit horse the more you will tire it. I have trained all my horses that way.
"My father and I had quite a bit of success over the years using these methods. I do the same with my standardbreds," Wells said.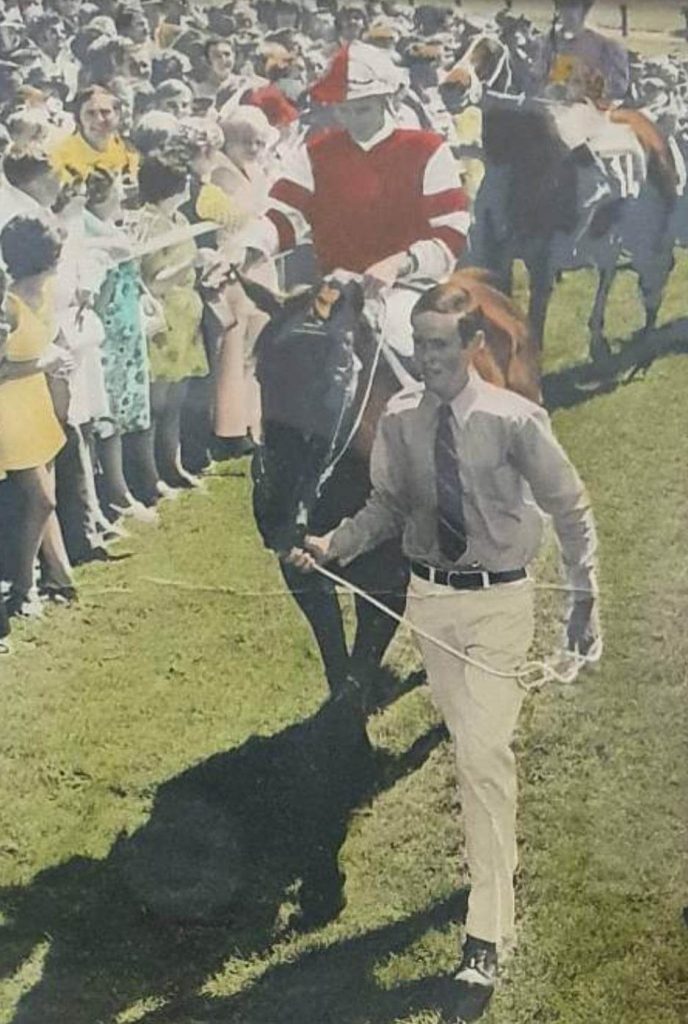 He said his Dad was his biggest mentor and inspiration when it came to horses, but his wife Shirley was right up there with him.
"Shirley has been involved in horses – both codes – all of her life. She's trained many winners and always has the horses ready for me as I come off the track ready to work another one.
"There is no way I would be where I am today had it not been for Shirley. She is the rock of the Wells Stable," he said.

The Ron Wells trained and Matt Elkins driven, Jet Force, proves way too strong winning race one at Redcliffe Paceway last Wednesday night. It was the 5-year-old Art Major gelding's ninth win since he started his racing career with a placing at Parkes in February 2020.