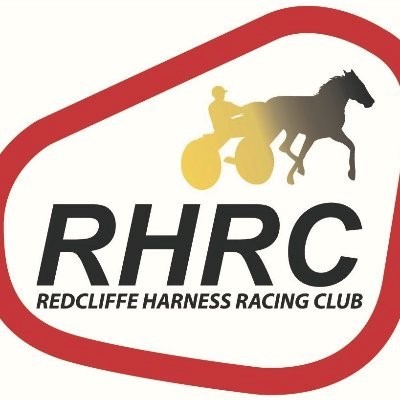 By Duane Ranger (Courtesy of Redcliffe Paceway)
It was inevitable that Donnybrook horsewoman, Sharon Furey, was going to immerse herself in harness racing.
Her father Ronnie is a giant of the sport in Queensland and is the unofficial 'Hall-of-Famer' at Redcliffe Paceway. Her grandfather Col (James) trained standardbreds early last century, while her great-grandfather was also a horseman back in the 1880s.
There's also her four siblings Norman, Darren, Lisa, and Brian, who have all followed the family tradition with great success.
Then there's the two 'main men' in her life, husband Steve, and 13-year-old mini-trotting driver son, Jonathon.
But it was her hubby, and reinsman Hayden Barnes, that made the 48-year-old grin from ear to ear at Redcliffe Paceway last Wednesday night (March 16).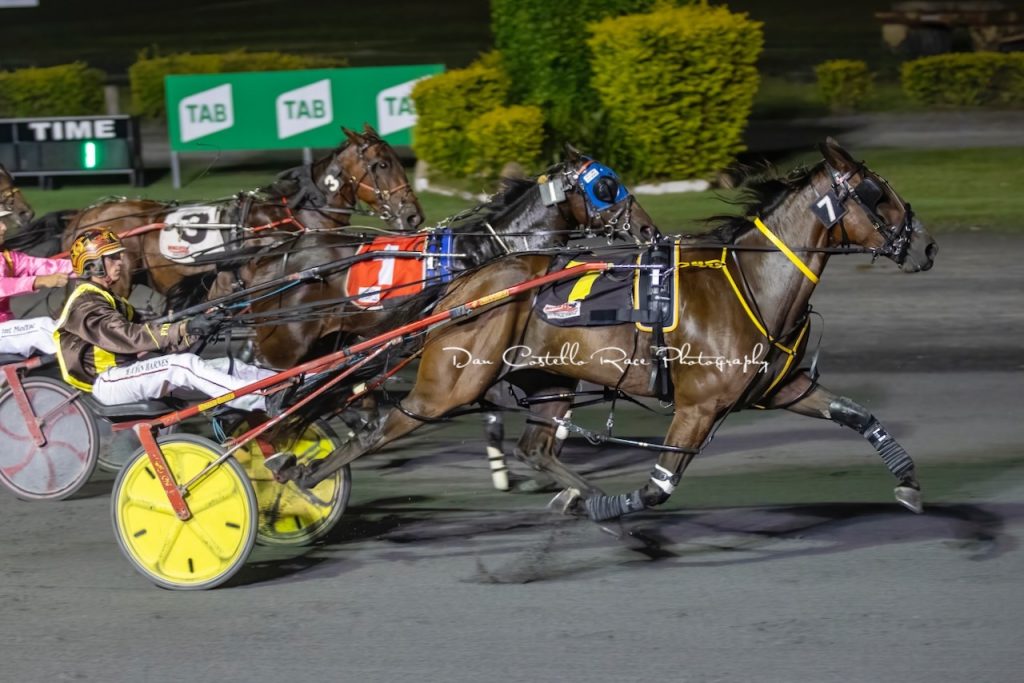 The Furey trained and Barnes driven Allmighty Max notched up his third win in 13 starts when scoring by 2.2 metres after being hemmed away three deep on the markers down the back straight the last time.
Furey (Sharon) owns and bred the 4-year-old Lincoln Royal gelding.
"I was watching the race with Steve and Jonny and we thought 'Maxie' had no chance being hemmed away along the markers in a very slow pace early. But when he saw daylight and started to run on, I knew we were a chance.
"Jonny and I started screaming in the corner and Steve thought we were mad until he chimed in half way down the straight when he could see Maxie was going to win. What a drive. What a thrill!" Furey said.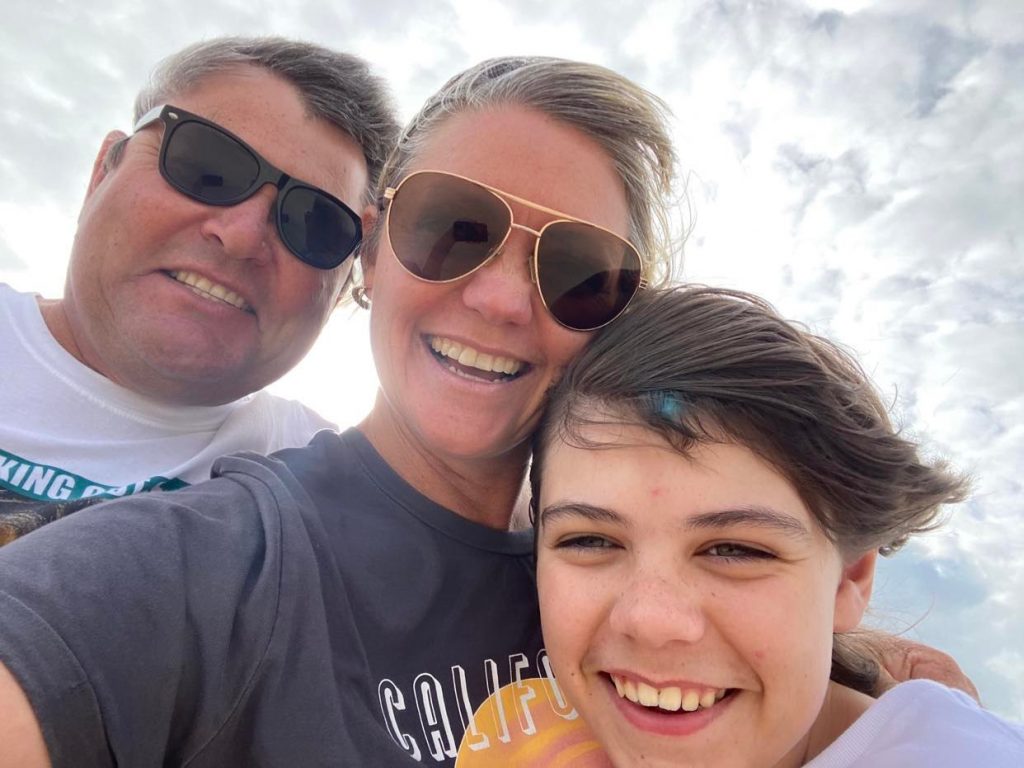 "I just love him," she added. "He's been a great horse to us winning both his Qbred bonuses. We are so lucky to have such a great system in place here in Queensland."
Furey said the mare and foal almost died at birth.
"Maxie missed some crucial colostrum, so Steve and Jonny had to milk the mare and drench the milk into Maxie which saved his life.
"Then his Mum got sick with colic for about four days. It was a nightmare but Maxie has been a super little horse for us. He doesn't like to go on the float, and he doesn't like to go in the wash bays at the races, the swab box, anything pretty much if he says no, it's no.
"We just have to persist with him and he is worth it, sometimes it just takes a while. Lucky, Steve is very patient," Furey said.
Sadly, there won't be another Allmighty Max.
He is the only foal out of the nine-win Elsu mare, El Grande.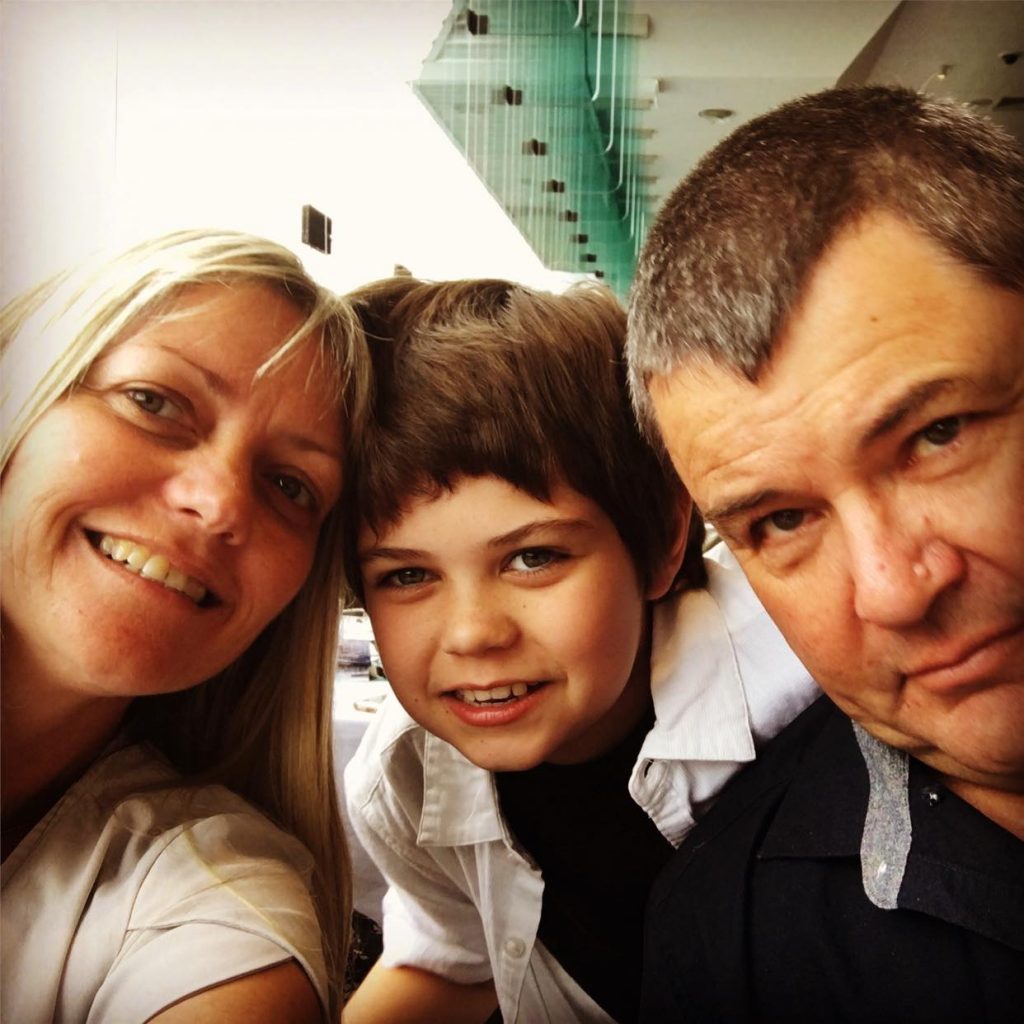 "This might be my last breeding victory for some time because sadly we lost El Grande to colic two years ago now. That makes him even more special.
"He has however got his Mum's trait and can drive like a bit of a snake, but the one thing I love about him is that he always tries like her but he has a lot more speed about him. Steve said he will probably start again the week after this," Furey said.
"He is such a lovely horse. Just the nicest animal to be around."
She said El Grande went through the APG Sale in Melbourne but didn't sell.
"An old friend and Bendigo trainer, Eddie Maher, put us on to her. He asked me if I wanted a new horse. So, we went to his place and the minute we saw her we knew we had to have her. She was a super friendly, beautiful girl.
"I'm glad we did. We were devastated when she died. She was a lovely racehorse with a beautiful temperament like her son.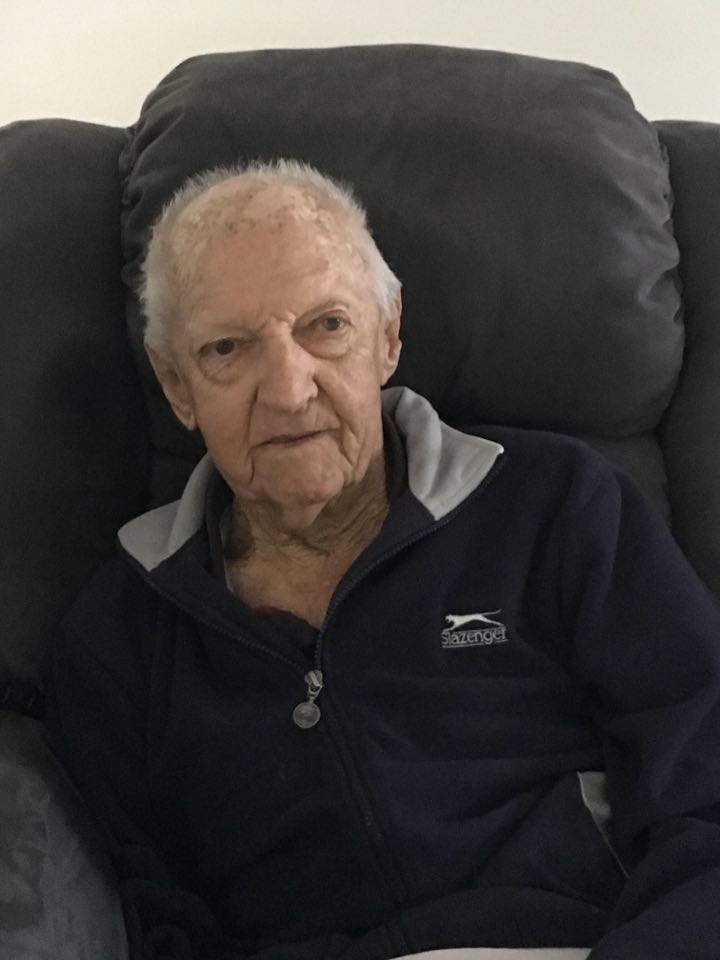 "Then when she finished racing a friend of mine, Jody Herbertson, suggested I put her to Lincoln Royal. She had some foals by him and said they were just great to deal with and were working along lovely.
"I also remember watching Lincoln Royal (Sir Lincoln) race in New Zealand. He was a tough horse who won several Group Ones, including the Auckland Cup (2012).
"That's how 'Maxie' came about. Every day is a great day with Maxie around our stables. He's such a cool little horse," Furey said.
Furey, who Manages at Garrards Horse and Hound at Redcliffe, was an accomplished driver herself. In fact, she drove 77 winners from 1,052 starters. She also placed 211 times for $337,881 in career stakes. Her last drive was in the 2014-2015 season.
In fact, it was a husband and wife winning combo when the Fureys' trained and drove El Grande to her last victory at Redcliffe Paceway on October 8, 2014.
Furey has owned, bred, driven, and also trained harness racing winners. From 2003 to 2012 she trained 19 winners and 56 placegetters ($100,327)
Furey's pacers race in her Mums colours – purple, blue spots and sleeves, while her husband, who has recorded 333 training victories ($1.6m) since 2000, are brown with the gold braces.
"Steve does a great job juggling our two horses with his full-time job as a surveyor. He's a quality horseman who knows how to get the best out of a horse.
"The other pacer we have in work is our Bettor's Delight 6-year-old Jigamaroo. We got him off Dean Cernovskis. He's won six races, including one this season, but has only had one start for us.
"He's raced last night at Redcliffe in race four and finished fourth. Riley Butt did the driving again ," Furey said.
"Jonathon also has two mini trotters in work," she added.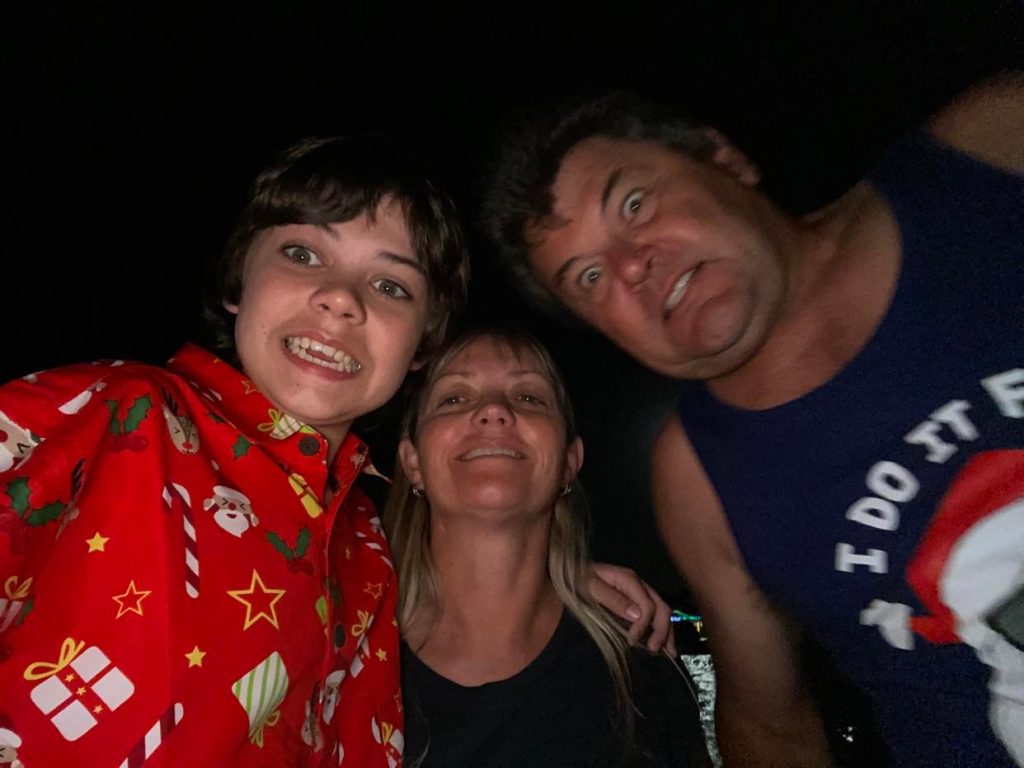 The former Morayfield High School student said Living Grand was the best horse that she and Steve had bred, trained and owned together.
He won 16 races and placed 48 times ($106,565) between May 2016 and October last year.
"He was a lovely pacer, but had anger issues. He always travelled with his little Shetland pony in the float. If he didn't travel with him, he would play up," Furey said.
Furey's parents came to Queensland from Sydney a couple of years before she was born. Ron McCall (Dad) was a baker and horseman who has been in harness racing for much of his 82 years.
Furey's Mum, Beryl, also a pioneer of 'Lady Driving', passed away in 2011.
"Maxie won on mum's birthday, so that was very special. My parents loved the horses. They worked very hard for us"
"I remember Dad, who lives with us now, would work all night at the bakery, then when he came home the two of them would work a team of about 20 horses, and then sometimes they would head off to the races – not having any sleep for days at a time.
"They moved to Queensland as Dad became the 'Chicken Kings' (Bob and Jack Ingram's) trainer. When Dad first started driving the drivers had to be 10 stone, I think Dad was about six so he'd line his pockets with stones to get his weight up," Furey said.
"He was a great driver and because he was very light, the horses would run for him. He was also very astute. Dad knew the form of every horse and driver in every race," she added.
She said her mother drove in Ladies races many moons ago.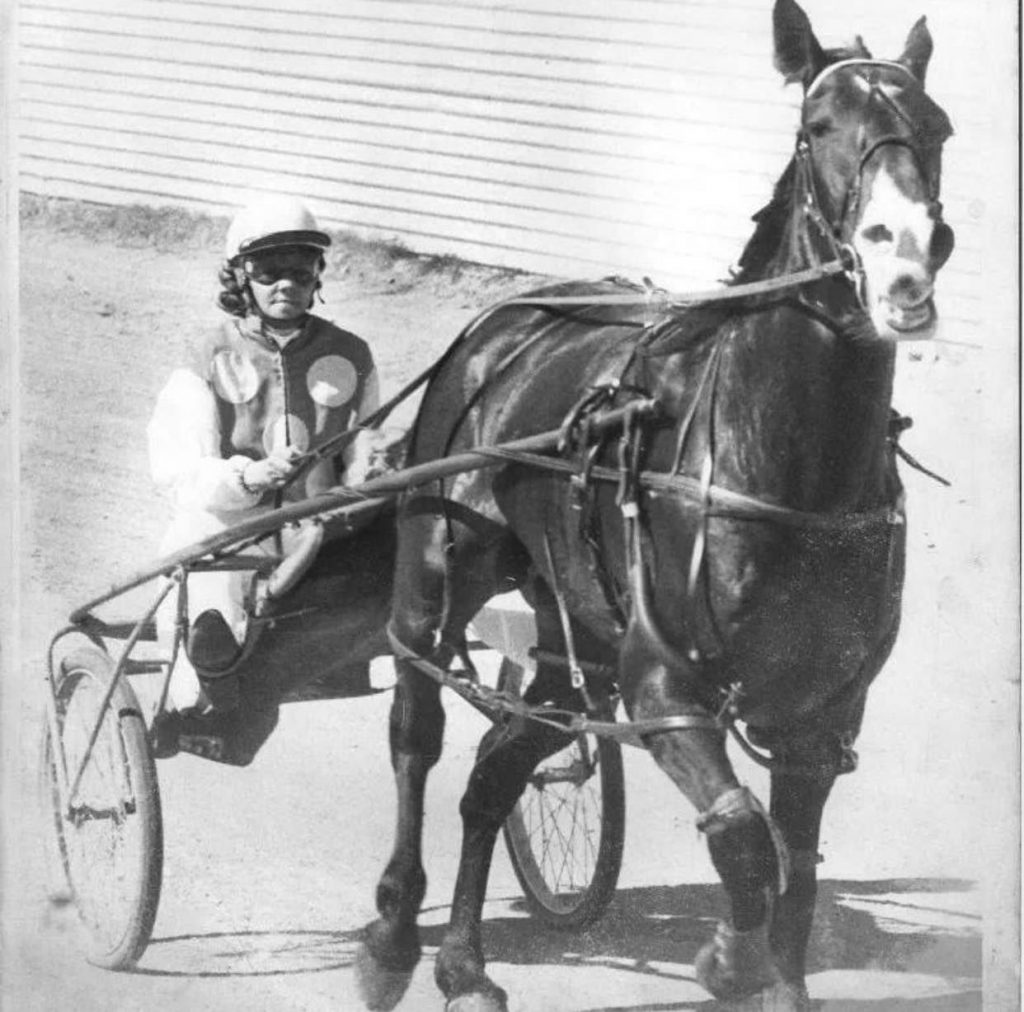 "Dad wasn't keen on her getting a license with the men as she had five kids at the time, but she loved the horses and was really good with them"
"Actually, Mum and Dad received a Pegasus Award from Racing Queensland many years ago for their contribution to harness racing.
"Of their five children, four of us have all been trainers and drivers at different stages. Brian and I both represented Queensland twice in the Junior Drivers Championship.
"My older brother, Darren worked in America for Ross Croghan for four years, and then moved to Canada for eight years with his wife Karina, where they trained a bunch of top class winners. Darren also trained and drove at Tabcorp Park in Menangle for nine years and moved back home just before Christmas last year" Furey said.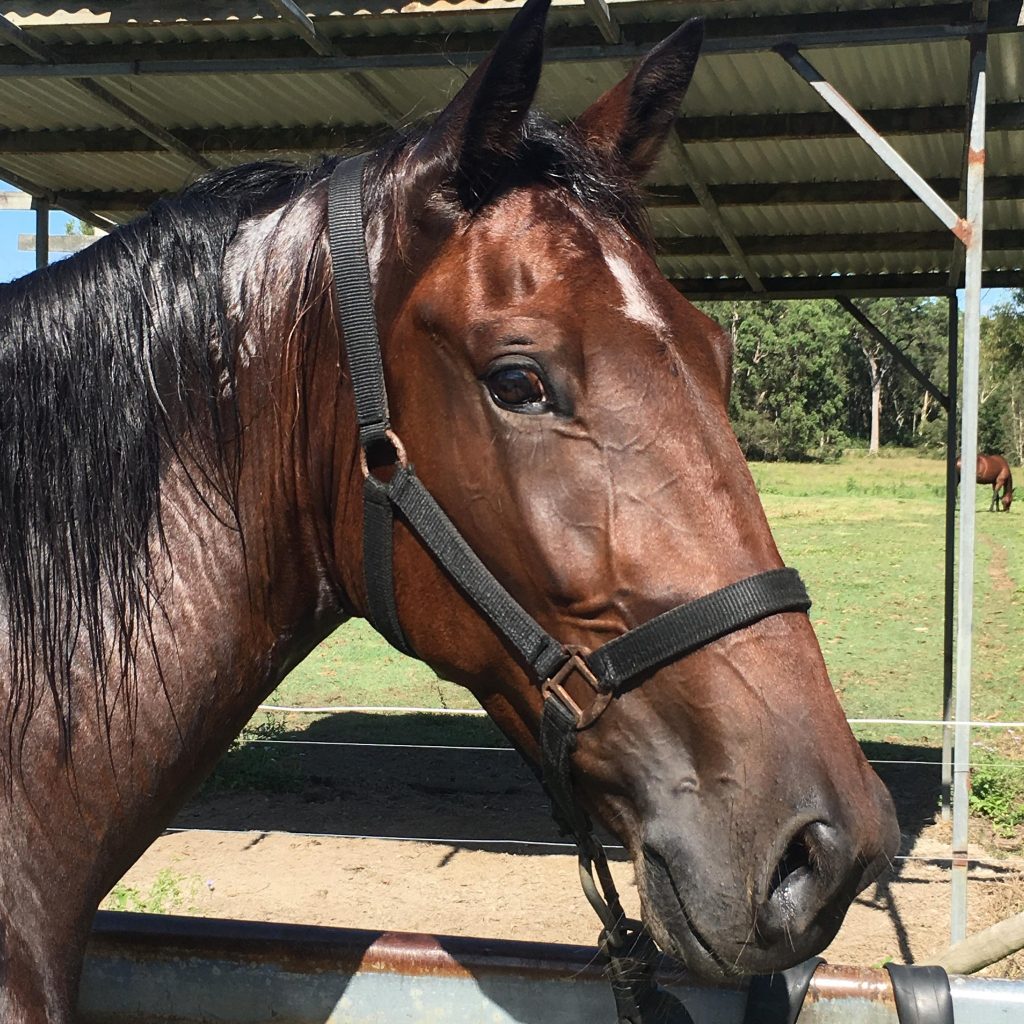 To say Darren did well in North America, is understating the facts – a lot!
"My biggest win was the 2003 Metro Pace with Camelot Hall in 2003 for $1.1 million along with two Breeders Crowns; Super Finals; Classic Finals; The Roses Are Red, and the Milton Stakes.
"I also trained the fastest mare in the world with Carolina Sunshine (1.48.4), but my proudest win was my last Breeders Crown at Mohawk when both my parents were present," McCall (Darren) said.
He insisted none of those victories would have happened had it not been for his father,