By Duane Ranger.
Adam Sanderson's best season in 11 years of driving just got better.
Eight months after nailing his first Group One winner behind the Grant Dixon trained Wee Man Trouble,, the 31-year-old last night (Friday) notched up his 100th career winner behind the Ian Gurney trained My Mastercraftsman.
It's just the second time since relocating to Queensland from Southland in New Zealand in 2013, that Sanderson has achieved the ton. In the 2017-2018 season he drove exactly 100 winners.
Sanderson went into the meeting poised on 98 winners and then within 35 minutes he went to 100 thanks to wins in races three and four behind the Gurney duo of Thats How Weroll and My Mastercraftsman.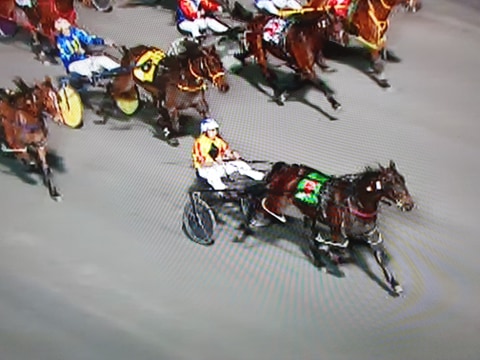 Sanderson was quick to put others before his achievement.
"I just want to thank all the owners and trainers who put me on, especially my boss, Ian, and other trainers like the Graham family, Shannon Price and Grant Dixon.
"I just do my best mate. I'm not one to get all wrapped up in statistics. The 100 is just a number. It's the trainers who do the hard yards. I'll be happier when I get 101. I don't set goals," he insisted.
However, Sanderson said Australia had been good to him.
"I've done okay since I came here seven years ago. I'm in no hurry to go home. Australia has improved my driving.
"You never stop learning in this game. A big shout
out must go to Kirk Larsen in Southland. He was the one who taught me how to drive," Sanderson said.
Sanderson has now won several Group Two, Three, and Listed events, and also placed in Group Ones since relocating 2,500km from Invercargill in New Zealand's deep south to the Sunshine State in 2013.
In April he relocated from Fernvale to Chambers Flat, and now works Gurney – one of Queensland's best horsemen.
"I love it here and Ian really knows his stuff. A change is as good as a holiday. Ian's great to work for and I enjoy my job. Driving is obviously the highlight," Sanderson said.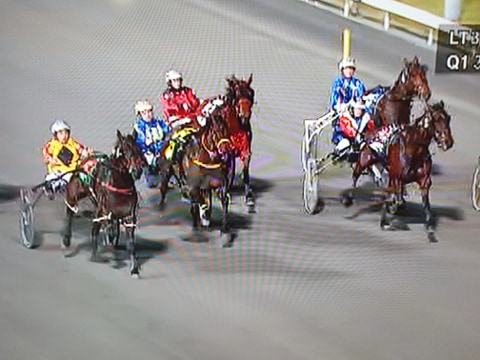 The former Southland (Invercargill) reinsman nailed 67 winners from 2009-2013 when he was in New Zealand. His driving stats since coming to Queensland have been:
2012-2013: 87 winners; 2013-2014: 87; 2014-2015: 92; 2015-2016: 99; 2016-2017: 79. 2017-2018: 100; 2018-2019: 92; 2019-2020: 79 (three months remaining).
Sanderson brought up his 100th win after drawing six (of seven) and then settled back second last with My Mastercraftsman (6) before setting him a light at the 300m.
They then loomed up five-wide on the turn and then ran away in the home straight to win going away by 5.3m.
The son of Bettors Delight and Belle Joie (by Falcon Seelster) gelding paced the 2,138m mobile in 2:33.5 (mile rate 1:55.6). His sectionals were 31, 28.4, 28.1, and 28.2.
The 7-year-old brown gelding has now won 19 of his 107 starts and placed in 29 others for $136,311 in stakes. Four of those wins have come this season.
My Mastercraftsman (pictured winning) paid $4.40 and $2.20.