By Duane Ranger.
Prominent Redcliffe trainer, Ross Fletcher, believed if his local 'Paceway' had a Hall-of-Fame, then Ronnie McCall would be the first inductee.
The former baker, who was born and educated in Sydney, came to Queensland in 1972. He has been involved in harness racing for most of his 81 years.
In fact, Mr McCall's father Col (James) trained standardbreds early last century, and his father in turn was also a horseman back in the 1880s.
"This is all I have known. Dad loved the trotters, and I was born into the sport. An opportunity to come to Queensland in the early 1970s when in my early 30s, and we have remained here since," Mr McCall said.
Mr McCall and his late wife Beryl, who passed away in 2011, had five children – all who have been passed on the harness racing gene. They are (oldest to youngest) Norman, Darren, Lisa, Sharon, and Brian.
Daughter Sharon Furey, remembers being told stories of her father working all night in the bakery before embarking on his greatest love (outside family).
"Then he would come home and together with Mum and then the two of them would work a team of about 20 horses, and then sometimes they would head off to the races – not having any sleep for days at a time.
"They moved to Queensland as Dad became the 'Chicken Kings' (Bob and Jack Ingram's) trainer. When Dad first started driving the drivers had to be 10 stone, I think Dad was about six so he'd line his pockets with stones to get his weight up," Furey said.
"He was a great driver and because he was very light, the horses would run for him. He was also very astute. Dad knew the form of every horse and driver in every race," she added.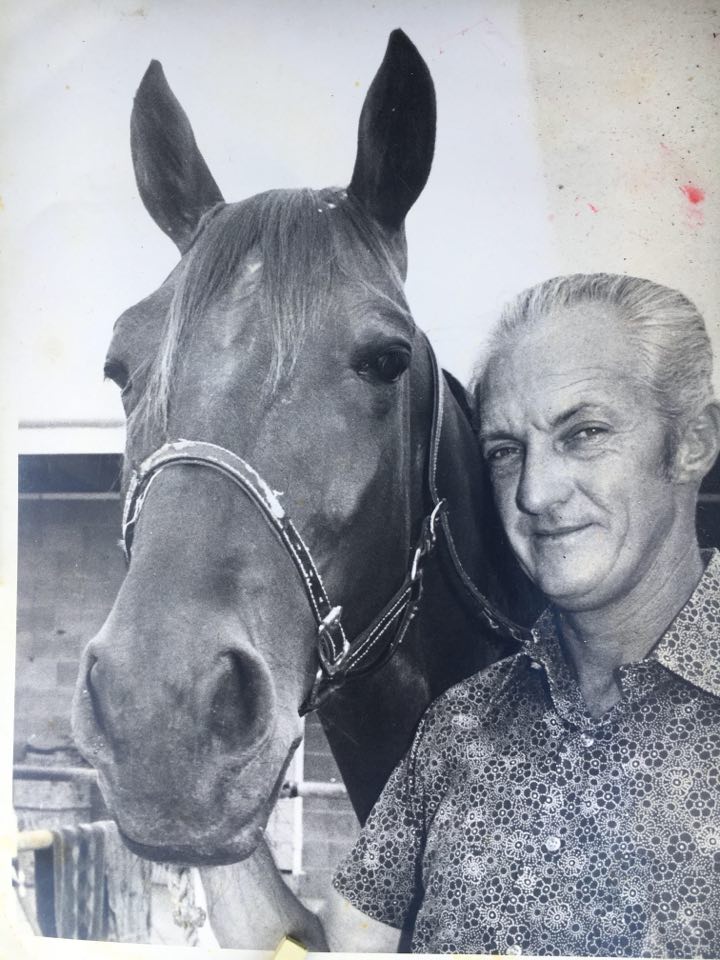 His daughter said Mr McCall drove a lot for Ronnie Wanless back then.
"Actually, Mum and Dad received a Pegasus Award from Racing Queensland many years ago for their contribution to harness racing.
"Of their five children, four of us have all been trainers and drivers at different stages. Brian and I both represented Queensland twice in the Junior Drivers Championship.
"My older brother, Darren worked in America for Ross Croghan for four years, and then moved to Canada for eight years with his wife Karina, where they trained a bunch of top class winners. Darren now trains and drives at Tabcorp Park in Menangle," Furey said.
To say Darren did well in North America, is understating the facts – a lot!
"My biggest win was the 2003 Metro Pace with Camelot Hall in 2003 for $1.1 million along with two Breeders Crowns; Super Finals; Classic Finals; The Roses Are Red, and the Milton Stakes.
"I also trained the fastest mare in the world with Carolina Sunshine (1.48.4), but my proudest win was my last Breeders Crown at Mohawk when both my parents were present," McCall (Darren) said.
He insisted none of those victories would have happened had it not been for his father.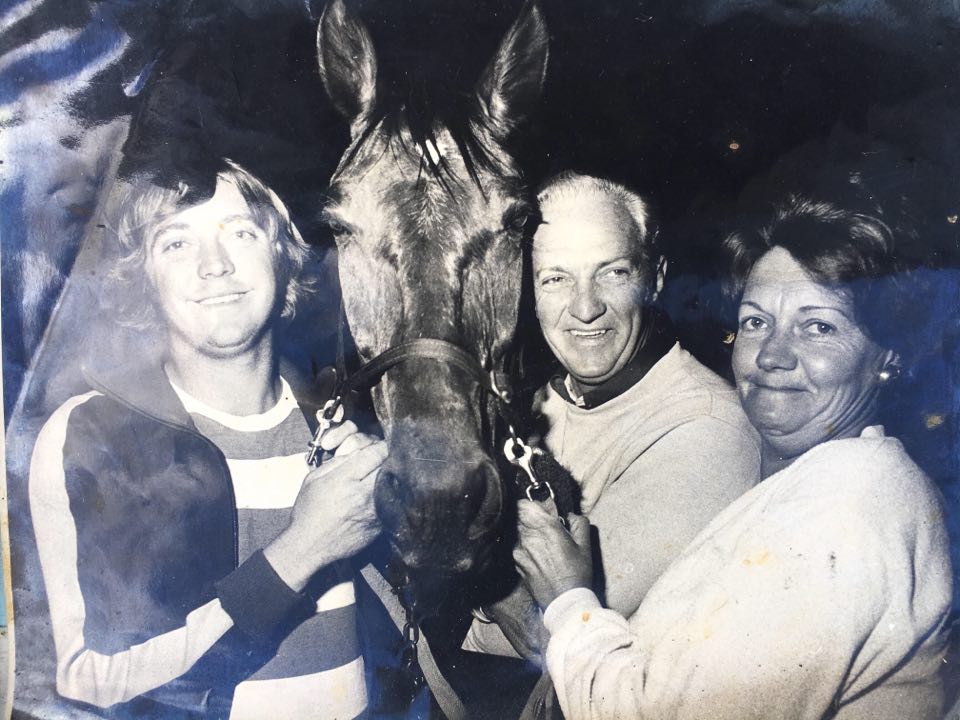 "Dad taught me everything I know. None of my victories up there or in Australia would have happened had it not been for his early guidance and instruction. He was an amazing horseman, who gave a lot of attention to detail.
"He gave his life to the sport and had many great moments. His horsemanship has rubbed off on us all," McCall said.
Asked how many winners he had driven Mr McCall had trouble recalling them all but believed it would be several hundred training and driving victories.
"When I first started out, they didn't keep numbers. We didn't have premiership titles or Group Ones back then, but I've won a premiership or two at Redcliffe.
"I clearly remember my fist winning drive though. That was behind the (1949) Dusty Robert colt, Dusty Doolan in the Katoomba Cup (NSW). We raced on a little two furlong (400m) track that was cut into the side of a mountain.
"I also remember the race was six laps long (2400m). I think I had to carry six stones to remember when the bell lap came," he joked.
"Bold Affair was a very nice horse I remember well," he added.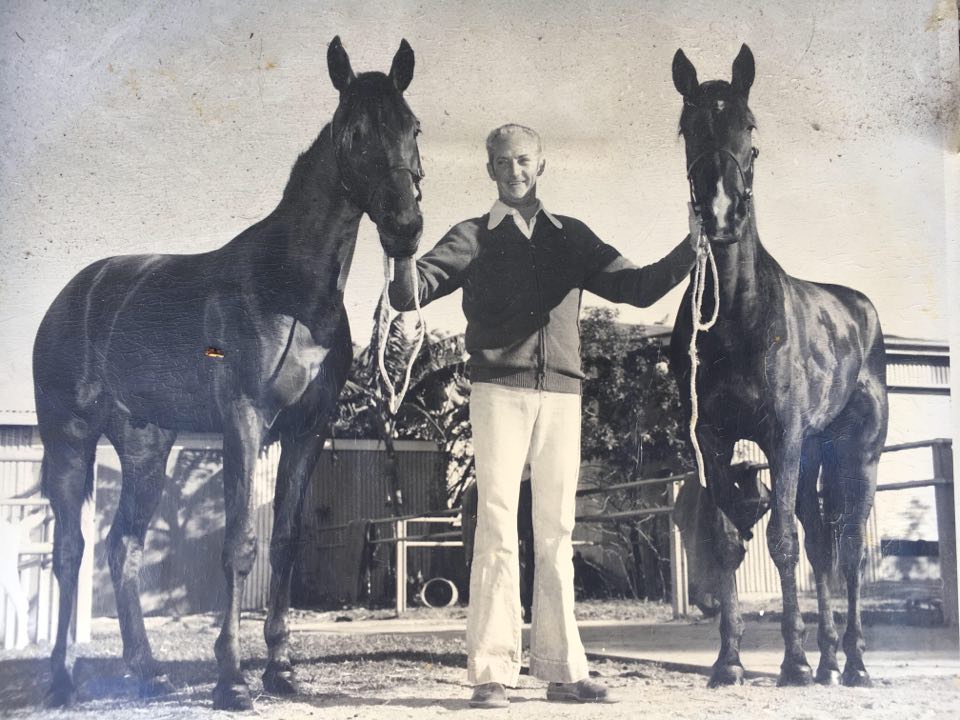 However, Mr McCall believed one of his greatest acts of horsemanship happened when he was 18 at Harold Park.
"I was trailing the leader and he fell over in front of me. Then next thing I knew I was hurtling through the air, and remarkably managed to land near my horse, grab the reins and get back in the bike again.
"That was in the mid-1950s and there must have been 20,200 to 25,000 people there watching. I got applause that night, even though we didn't win. Those were the days when there was nothing else on Saturday nights and the trots were a good place for people to socialise and have a beer," Mr McCall said.
But it hasn't all been plain sailing for the lifetime horseman.
"You name it I've suffered from it. I should be dead by now. I got lymphoma cancer about 14 years ago, and had six lots of chemotherapy and radiation. That's why I had to retire. I'm still in remission.
"I've also had crushed vertebrae, a fractured spine, head injuries, five broken arms. The last arm I broke three to four years ago is still broken.
"I had the option of getting it amputated but I said no and have persevered with it since. I still can't get a fork to my mouth and have to have help sometimes, but apart from that I'm healthy as," Mr McCall said.
The grand old man of Queensland and New South Wales harness retired 13 years ago but still has interests in two horses.
"Dad lived in Knight Street for 12 years then we moved to Upper Caboolture. Then after Dad sold that property three-and-a-half years ago he built a small house on our 40-acre property at Donnybrook, so he lives beside us now, which is great," Furey said.
Mr McCall still keeps a close eye on his beloved trots and owns two horses with his sons Darren and Brian, who trains here in Queensland.
The Brian McCall trained and Brendan Barnes driven Rocks Or Diamonds finished a 4.3m fourth last night (Saturday) in race six at Albion Park. That 3-year-old son of Rock N Roll Heaven and More Diamonds (P Forty Seven) has won one of his 21 starts and placed in 10 others.
The Darren McCall trained Three Kisses has won seven of her 67 starts and placed in 15 others for $80,076 in purses. Her only win this season came at Menangle on November 19. She is currently spelling.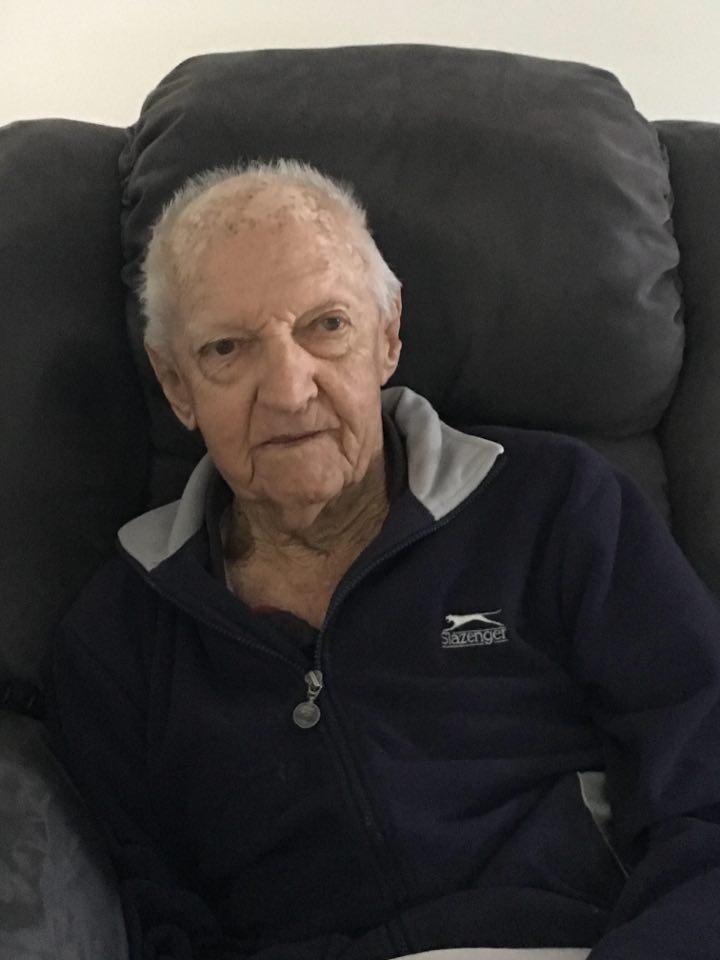 "Our son Jonny has been driving the Mini Trotters for two yerars now, so there's another generation coming through. Thanks Dad. Thanks Mum," Furey said.