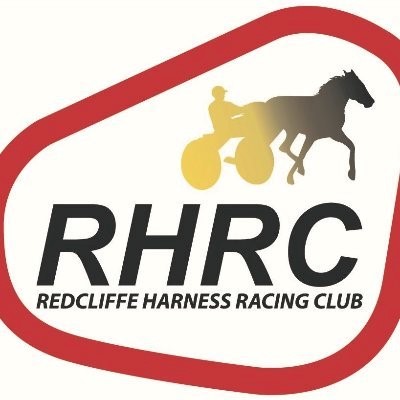 By Duane Ranger (Courtesy of Redcliffe Paceway)
There's no way Private Jujon was going to win race nine at Redcliffe Paceway last Wednesday night.
The TAB opened him up at $18, and six days out from the PSP NR30-38 Pace, even his Park Ridge trainer, Ross Jackson, said he would have priced him at $100 to one.
"He worked very ordinary the Thursday before the races, and I thought I might have to scratch him. Then on the Sunday he went a lot better, which made me want to start him last Wednesday.
"He's just a mediocre horse really, but I just love the little bloke. He's got four good legs and when he puts his mind to it, he can pace okay," Jackson said.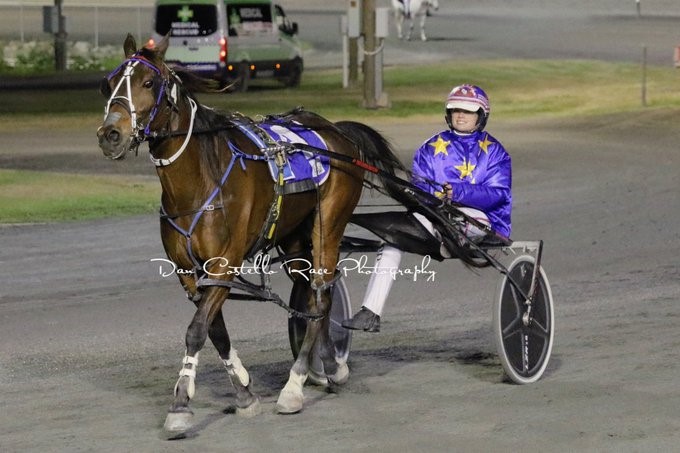 "Chloe (Butler) and Lachie (Manzelmann) do a really good job behind him. They are the drivers I like to use," Jackson said.
Private Jujon sat (4) parked outside the hot favourite, Seelsters Song, and then in the lane Butler pushed the "go" button. 'The Private' got the message instantly and lengthened out to win by 2.3 metres.
The 9-year-old gelding paced the 1,780m mobile from gate four in 2:16.6 (mile rate 2:03.5) and his sectionals were 31.5, 32.5, 30.4, and 30.4.
The son of Sir Galvinator has now won eight of his 174 starts and placed in 33 others for $43,511. Two of those wins have come this season, and three in 2020.
He is owned by Jackson, his two sons Trent and Caleb, and his friend of 35 years, Kim Shedden.
Private Jujon never won a race before Jackson took over the training duties from Gary Gerrard at his 18th start.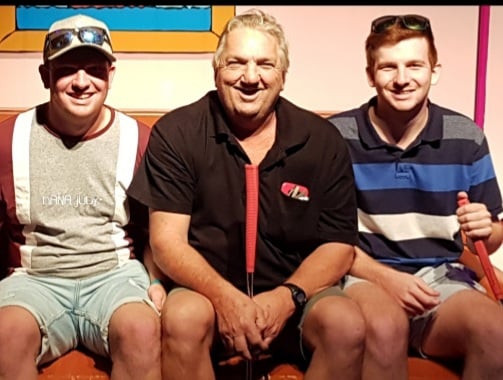 "I bought him off Gary even though he hinted that I probably wouldn't win a race with him, he did say I'd have a lot of fun.
"I certainly have. I admire the little horse. He's given me plenty of happy times all right. He's no star and certainly not the best I've trained, but he has won eight races, and when I got him, I never thought he'd win that many," Jackson said.
The 59-year-old hobby horseman has worked for Metcash Food and Grocery Trading Ltd in Crestmead since 1983. A year before that he sent his first horse to the races, and then on November 22, 1986, Jackson trained the first of his 40 career winners.
"I remember it clearly. It was Welcome Gamble at Rocklea. I also drove her that day as well. I used to enjoy driving, but today I would rather leave it to the pros. I think I must have reined about a dozen winners," he said.
Jackson said Welcome Gamble's 1994 Rectory mare, Linlee Gamble, was the best horse he had trained, while Kearney Lane was the fastest.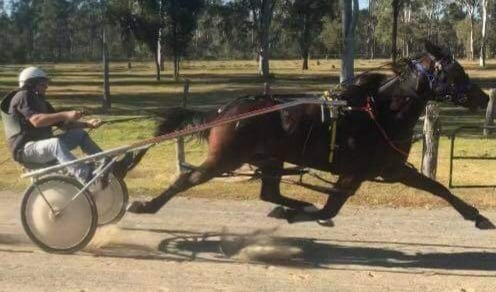 "The latter was a 2011 Mister Big filly and she could sprint pretty fast. She could possibly be put in foal. I only ever like to have one in work, and maybe I can race one of hers one day," said Jackson who works in dispatch at the IGA in Magnesium Drive.
He was born in Warwick and educated in Bundaberg. Jackson's father, George drove trucks for a living, but he got the racing bug through his late Uncle, David (Paddy) Millard.

"We used to go to David's place at Warwick in the school holidays and jog his horses. My Uncle was a great teacher. What he didn't know about standardbreds wasn't worth knowing.
"He got me and my brother Peter, who also has his licence, hooked," Jackson said.
In fact, racing has flowed through Jacksons veins on to his sons Trent and Caleb. Trent works for the Ciaron Maher galloping stables in Sydney, and Caleb is his father's stablehand.
"I've loved the game for as long as I can remember. I like the people, I love the standardbred, and I enjoy racing at Redcliffe. They are a progressive club and the racing there suits my type of horse.
"In saying that though, I would love to win an Albion Park Saturday night race. Private Jujon has won there, but it was on a Thursday in 2018," Jackson said.
He said his most memorable win to date came when he and Linlee Gamble won the Pot Of Gold Consolation at Rocklea.
And Jackson hopes that winning feeling continues tonight when Private Jujon will be going for back-to-back wins at 'The Triangle' in race nine at 9.24pm.
The Butler driven bay gelding has drawn one on the second line (7) behind Wild About Town. At 11am today he was paying $8 and $2.10 on the fixed odds market.
For the record Jackson has been married to Roxanne for 30 years, and their two sons. Trent and Caleb are 23 and 20 respectively.