By Duane Ranger
Dicelands Raceway's latest Group One event has been run and won.
After falling on debut at Boondall in April, the Troy Spencer trained and driven Cassiopeia (1) has led all the way to easily win the coveted Group One 2021 Wendy Spencer Birthday Pace at Dicelands Raceway on Saturday.
Raced in front of a 20-plus crowd in Margate, Cassiopeia never looked like losing the 1,609m standing start event, comprising 17 starters.
The striking 3-year-old, donned in Spencer's familiar blue, brown, and red silks, was simply too big, too strong, and too slick.
From the outset the race was virtually for second. Cassiopeia cleared the breaking zone, controlled all the pace in front, and then simply left them to it.
"The horse went well just like my greyhound (with the same name) did back in the day. Cassiopeia also won for me first up, so I think I might retire this one now and put him to stud. I think he will be worth more in the breeding barn," Spencer said.
Mya Can Run 5 (Jai Spencer) and Harold 10 (Taylah Hopkins) filled the minors.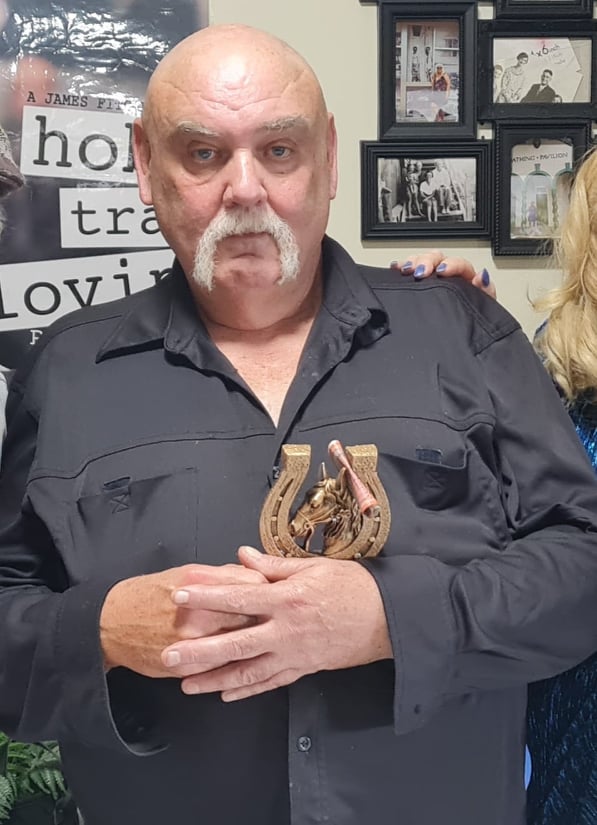 In fact, it was a top day for both the Hopkins and Spencer stables.
Taylah's talented 2-year-old, Francis (2) was also convincing in the curtain raiser, the Listed 2021 Margate Pace – also run over the 1609m mobile (start from the top of the straight, and then one lap).
Francis had several lengths to spare at the finish line from Fenrir (3) and Troy Spencer, and Mercury (10) and Saber Rain.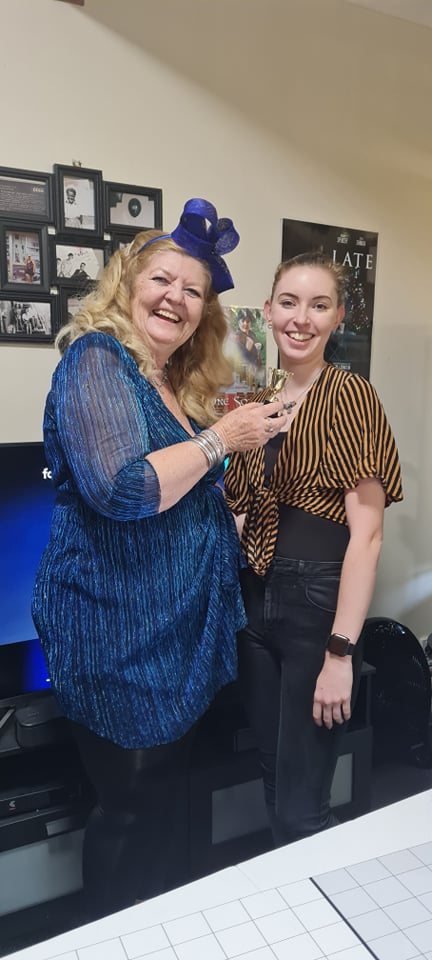 Full results from Races 108 and 109 (since Oamaru, 1977) were:
Group One Wendy Spencer Birthday Pace (Race 109):
1) Cassiopeia (1) Troy Spencer.
2) Mya Can Run (5) Jai Spencer
3) Harold (10) Taylah Hopkins.
4) Slappy (2) Wendy Spencer.
5) Eli On Fire (4) Tony Buttigieg.
6) Better Believe (6) Helen Brilliant.
7) Palestine (9) Duane Ranger.
8) Giddy Up (3) Mick Brilliant.
9) Boba (8) Keanu Spencer.
10) Gentle Life (11) Michele Gabriel.
11) Costa Quid (14) Gail Spencer – FELL.
12) Just Run (7) Peter Lovely – PULLED UP.
13) The G Man (12) Graham K. Furness – PULLED UP
14) Matimbo (15) Maddy Mitchell – PULLED UP.
15) Joe Boy (16) Tim Palmblad – PULLED UP
16) Rocky (17) Emelio Spinosa – PULLED UP.
17) Jedda (12) Saber Rain – PULLED UP.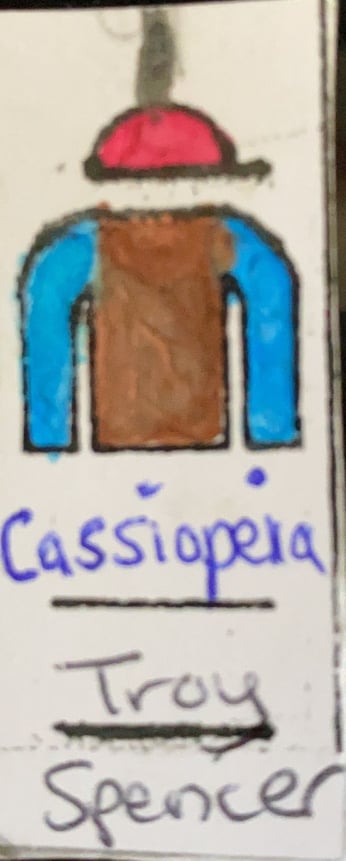 Listed 2021 Margate Pace (Race 108):
1) Francis (2) Taylah Hopkins.
2) Fenrir (3) Troy Spencer.
3) Mercury (10) Saber Rain.
4) Sophie Is First (15) Jai Spencer.
5) Peaches (4) Helen Brilliant.
6) Jelly (8) Emelio Spinosa.
7) Neddy (13) Mick Brilliant.
8) Big G (9) Graham K. Furness.
9) Q G (7) Tim Palmblad.
10) Run The Gauntlet (1) Wendy Spencer.
11) Full Steam Ahead (11) Peter Lovely.
12) Jango (12) Keanu Spencer.
13) Racing Macey (16) Tony Buttigieg.
14) Run Like The Wind (17) Michele Gabriel.
Scratched: Scout (5) Brittany Henderson, Chewing Gum (6) Deb Danes, Matimbo (14) Maddy Mitchell.

Footnote: Group One champion, Troy Spencer is the cousin of venue host, birthday recipient, and Australian actress, Wendy Spencer.
"It was a fantastic day, one of my best birthdays ever. I've always loved the trots and this is as real as you can get in your lounge room.
"The only sore point was the sushi people let me down big-time. They will not get the invite to the Christmas Cup," Spencer said.
"I love this game and Bobs (1962)," she added.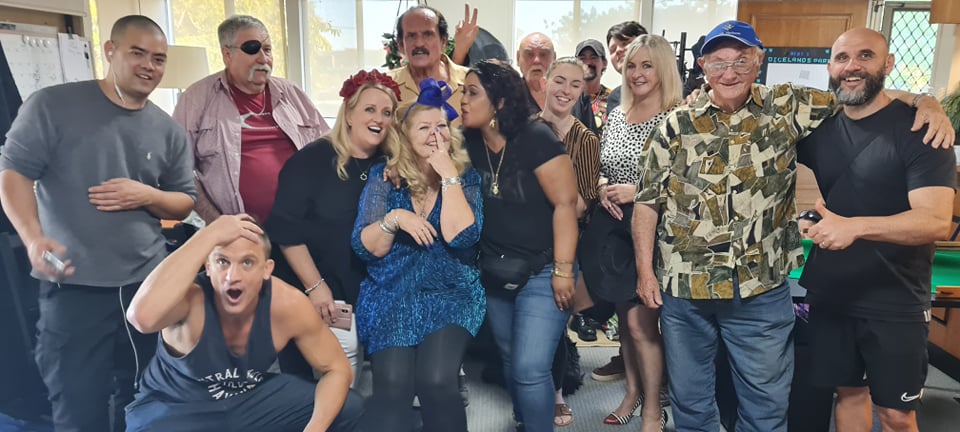 For the record Tony Buttigieg won the Bobs Championship, with just an average score of 42.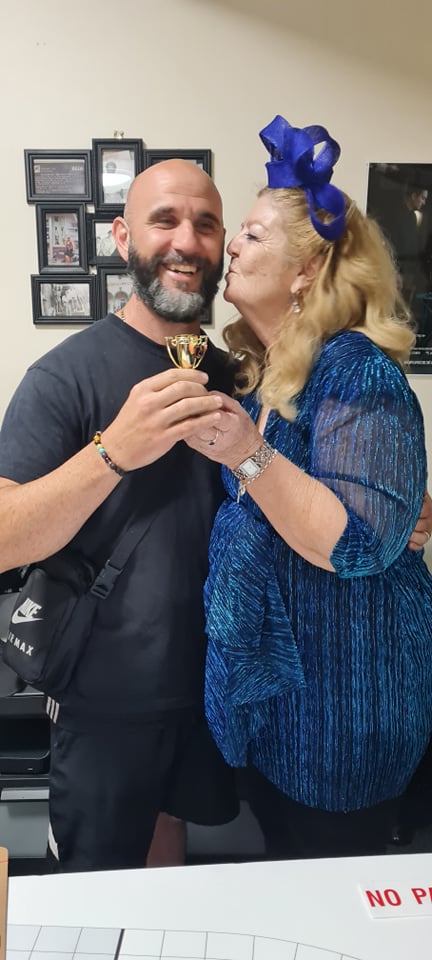 Footnote: Nominations for the next meeting (whenever it may be) can be left via a private message. Everyone is welcome to nominate a horse and design their own colours.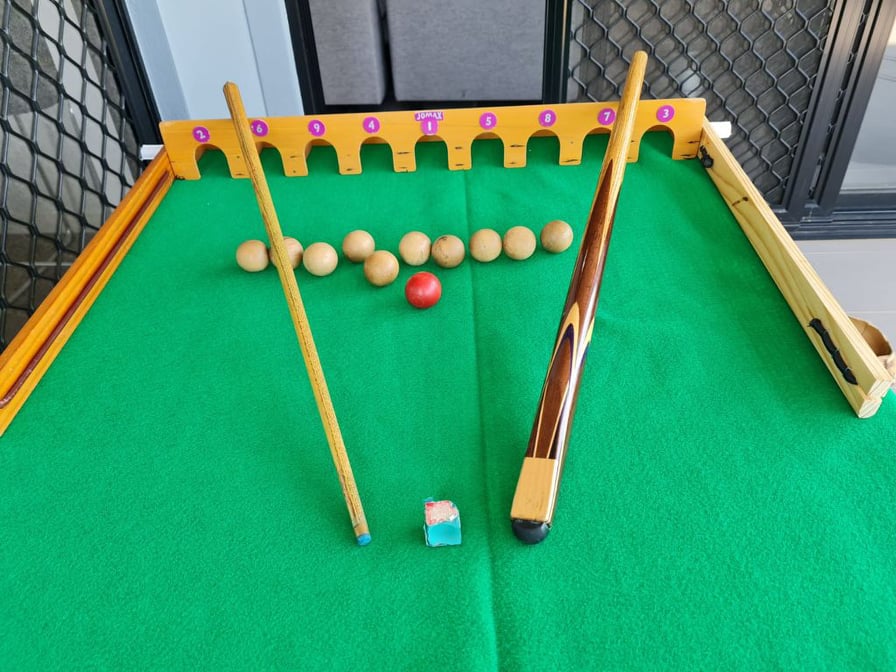 PS: I seriously put on a good show!!!!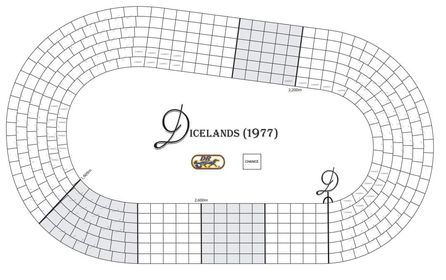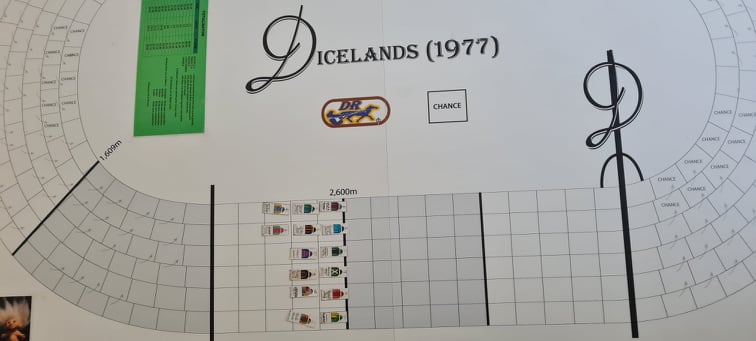 Brief History:

Dicelands Raceway was invented by Robbie Duncan (now Nelson) and Duane Ranger (niow Brisbane) in Oamaru 1977, both aged 12. We were both trotting tragics who should have been doing Latin instead of harness racing.
The name Dicelands derives from "Dice" and the former Claudelands harness racing track in Hamilton New Zealand, which was closed in 1997.