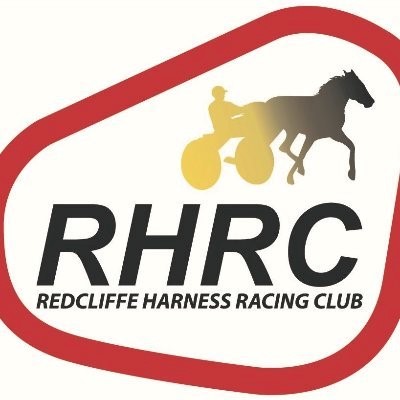 By Duane Ranger (Courtesy of Redcliffe Paceway)
Ricky Gordon knows Redcliffe Paceway like the back of his hand.
Both the 'Triangle' and the town itself have always been special to the Haigslea horseman.
Gordon was born in Redcliffe; during the 1990s he trained on Knight Street just adjacent to 'The Paceway'; and he drove his first winner on the track in 1990.
Not many horsemen train and drive a grey pacer to win on the 835-metre surface, but that's exactly what Gordon achieved last Sunday (October 17) at 9pm.
And the appropriately named Somewhereinheaven gave her 49-year-old trainer/driver goosebumps after her seven-metre victory in race nine.
"It was a bit of a sentimental win actually. A very close family friend, Gordon MacPherson, bred the mare with the McPhee family.
"Sadly, Gordon passed away about three years. He helped me build the property I'm on now. He's always on my mind when I think of this horse. That win was for him and Lacey," Gordon said.
Lacey is Lacey Hinze, Gordon's wife, and owner of Somewhereinheaven. It was the 7-year-old Jet Laag mare's third career win in 61 starts, and second this season. She's also placed 10 times.
But it was a clever Gordon drive that got the 'ghostly grey' home in the Redcliffe NR30-40 League Cub Pace.
Somewhereinheaven (7) started from one on the second line and not long after the start was three-deep along the markers.
Gordon then managed to get the mare off the 'paint' down the back straight the last time, and slotted her into the one-one. That was the winning of the race.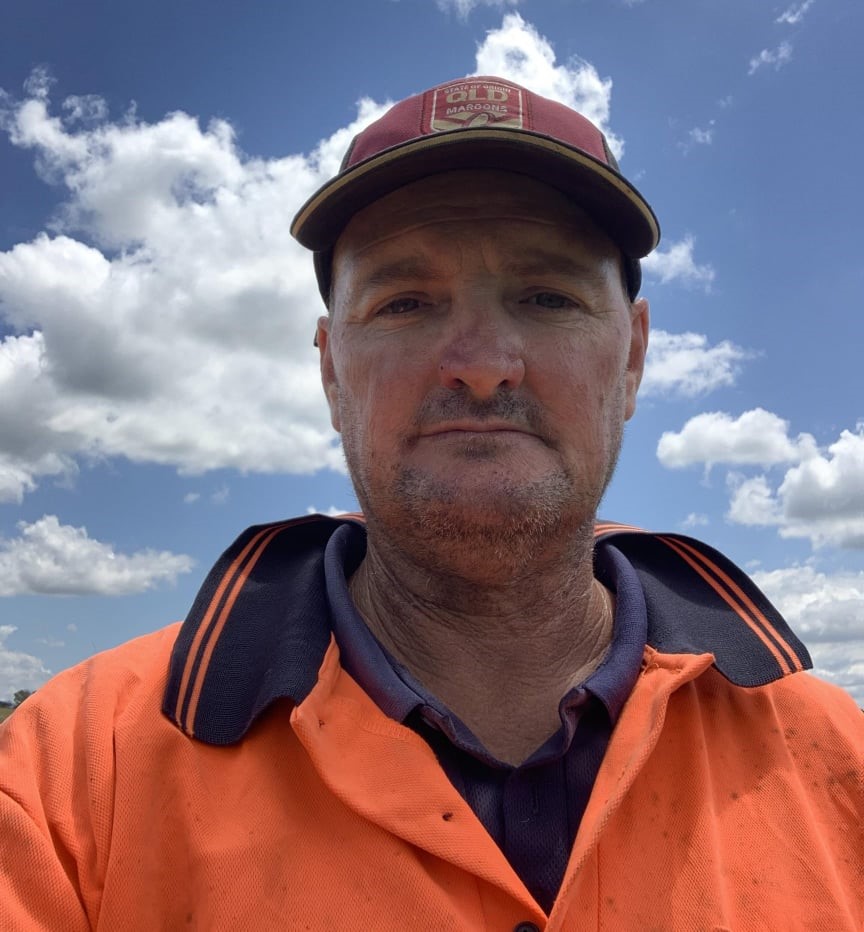 They then loomed up three-wide on the home turn before running away to win easily by seven metres.
The grey, who opened up at $21 odds, paced the 1,780m mobile in 2:15.2 (mile rate 2:02.2). Her sectionals were 32.2, 31.2, 29.3, and 30.6.
"She can be a bit moody at times and hard to catch, but I like her and she likes me. She knows who her 'Daddy' is," he said.
Gordon said she was the seventh of nine foals out of the nine-win 1994 Vanston Hanover mare, Tim Tam. Her grand-dam, Trust Agnes (1987 Trustmaker filly), also won nine races.
"Ability-wise she isn't right up there, but when it comes to emotion no-one beats her. She was bred on our property by a great bloke. She's also just the second grey I've trained and driven to win," Gordon said.
"I've got no stars and never really had a top class horse come my way, but if I had to pick my top three at the moment, on ability, it would probably be Risky Buziness (21 wins), My Ultimate Clippa (three wins), and Threo (22 wins)," said Gordon who currently has 15 horses in work.
Gordon has been driving and training since February 1990 and January 1991 respectively.
In the bike he has saluted the judge 621 times, with 15 of those victories coming in 2021. As a trainer Gordon has been victorious on 536 occasions, and has conditioned 21 winners and 54 place-getters ($141,766) this season.
Born in Redcliffe and educated at Aspley State High School, Gordon is the son of hobby trainer, Lindsay.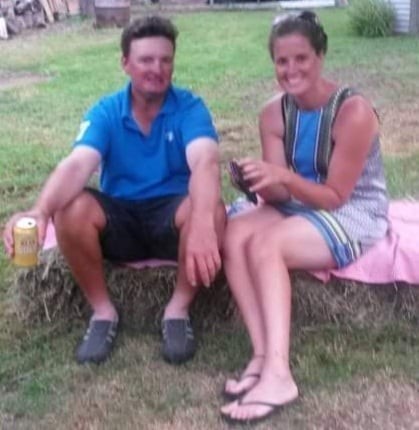 "Dad always had a horse or two and I grew up around standardbreds at Bracken Ridge. He imported the stallion, Romeo Allegro and ran a stud of four or five years in the 1980s.
"Happy Haldon (62 wins and $290,342) was the best that Romeo Allegro left. As for Dad he had a couple of nice horses over the years without any being real stars.
"Golden Fortune was one of his better ones. She won a Sires Stakes heat and a semi-final in the 80s," Gordon said.
Gordon said his best over the years would have been Romeos Fortune (14 wins), Dreams On Speed (15 wins), and Bye Bye Knickers (30 wins).
"I was actually a process worker at Eagle Farm when I left school and then got into training a couple of years after that.
"Romeos Fortune gave me my first metro winner. I learnt everything from him, He revealed all the mistakes I made, but made me a better trainer for it. He won a few MO's, while Dreams On Speed won a heat of the Australia Gold Series for me.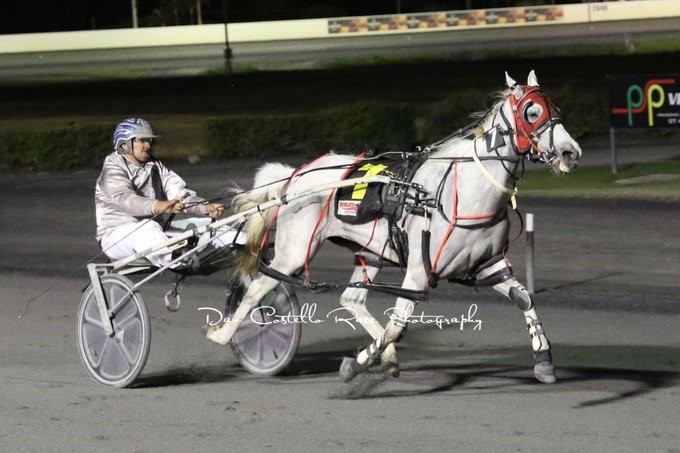 "The win I'll never forget was my first driving success behind Knight Bird at Redcliffe Paceway. March 30, 1990. We won by six metres. She was a Fast Knight mare which I bred," Gordon said.
Gordon and Hinze have two children named Rjaye (5) and Billy Jay (1).
Gordon's uncle, Kevin Thomas, was formerly known as the 'King of the Creek'.
Beaudesert-based Thomas was a master of his trade being the leading trainer and driver. He was also leading trainer and driver for many years.
These days Thomas runs Washpool Lodge at Aratula – a spelling and pre-training centre. Earth Station, Nero's Jay, Henry Luca, and South Australian Derby Winner My Ultrasound.
As for Gordon he has lived and worked out of Haigslea for 12 years now.
Footnote: Somewhereinheaven has drawn ideally at two in race eight (8.50pm) at 'The Paceway' tomorrow night (Wednesday). Her trainer will again do the steering.