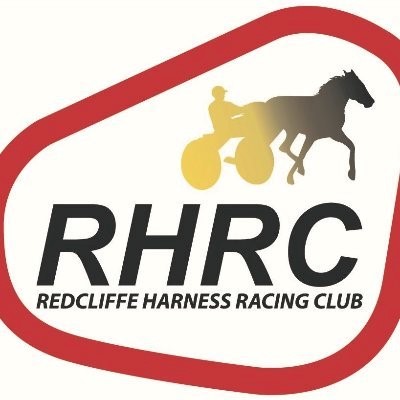 By Duane Ranger (Courtesy of Redcliffe Paceway)
Murray Thomas's quality horsemanship, patience and belief in his 2-year-old filly, Party Polotix, is starting to pay dividends.
The daughter of Hurrikane Kingcole was a convincing winner when leading all the way as the favourite in race two at Redcliffe Paceway last Tuesday (October 12).
It was the Thomas-trained bay's first win in seven starts after running second, twice. She also claimed a $12,000 Qbred bonus for her Brisbane owners and breeders, Laurie and Lin Feehely.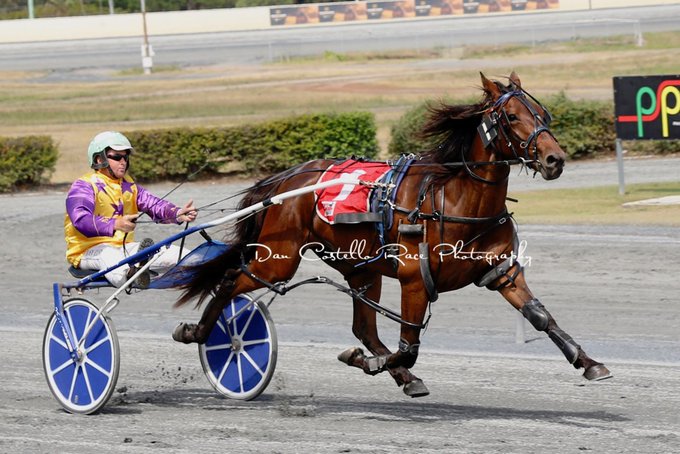 "When I first got her, I thought, gee this girl can run. She might be the one, but sadly she has missed most of her 2-year-old season due to illness and injury.
"Fingers crossed we are getting on top of things. I think she's starting to perform to her abilities, which is encouraging because she is a nice pacer," said Thomas of his only horse currently at the races.
Party Polotix (Lot 17) was a $4,000 buy-back at the 2020 Redcliffe Yearling Sale. A virus meant she missed all the 2-year-old Sales Series heats.
She made her debut at Albion Park (fifth) On May 7, and then after three races was spelled with tendon problems. Last Tuesday's win was just her third visit to 'The Triangle'.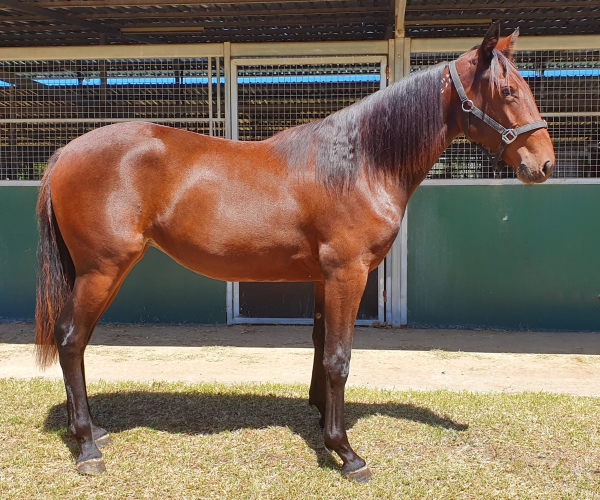 "She only came back to the races last month, and this was her fourth start this campaign. We tried to get her into the Gatton University because we knew she had feet problems. It was hard to get in there so we got her treated at Kedron. They did a good job.
"We later discovered she had real short feet which takes the pressure on her tendons. We have had to shorten her up. I like the Hurrikane Kingcoles, but I have heard a lot of them do have joint and tendon issues. It's a shame because as an early 2-year-old we thought she could be anything," 59-year-old Thomas said.
"I have had her treated constantly and we are on top of things. I just have to keep an eye on it and find a happy medium. She's no longer in the 'too hard' basket. The vets reckon that once she matures more she will fill out more in her joints and feet," the Buccan-based (Logan Village) horseman added.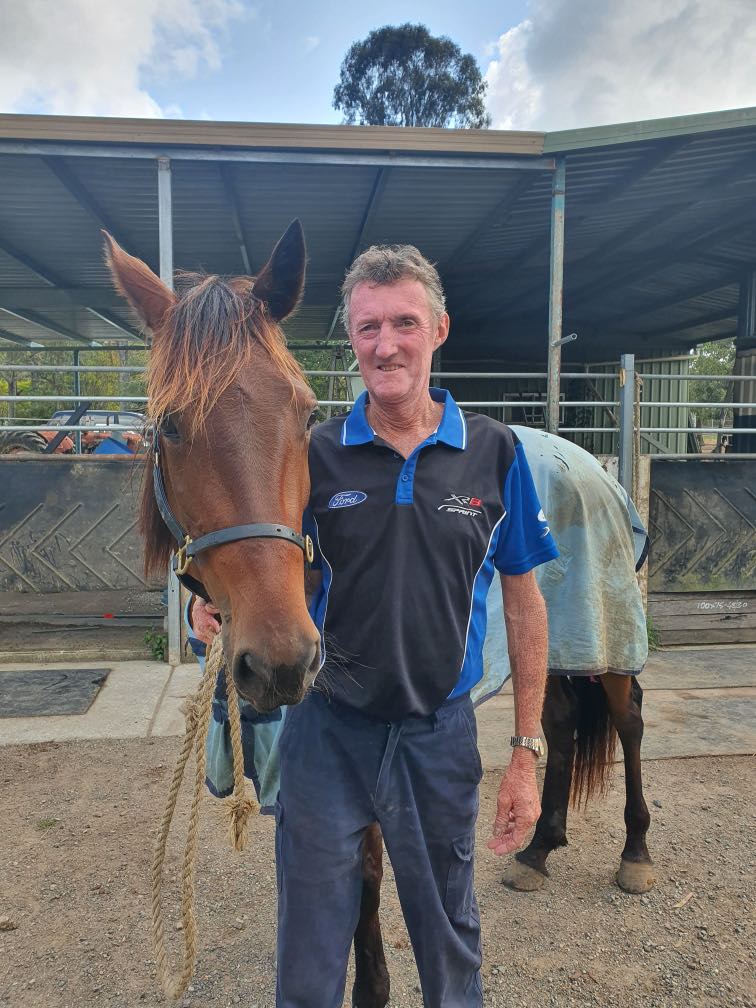 Party Polotix opened the $2.40 favourite and driver, Mathew Neilson, gave punters no cause for concern when leading all the way over the 1,780m.
They won easily by an increasing 6.8m, pacing the 1,780m mobile in 2:15.6 (mile rate 2:02.6). Her sectionals were 32.4, 31.9, 29.8, and 29.6.
According to Racing Queensland statistics that was Thomas's sixth win this season and 92nd since Christmas Eve 1982.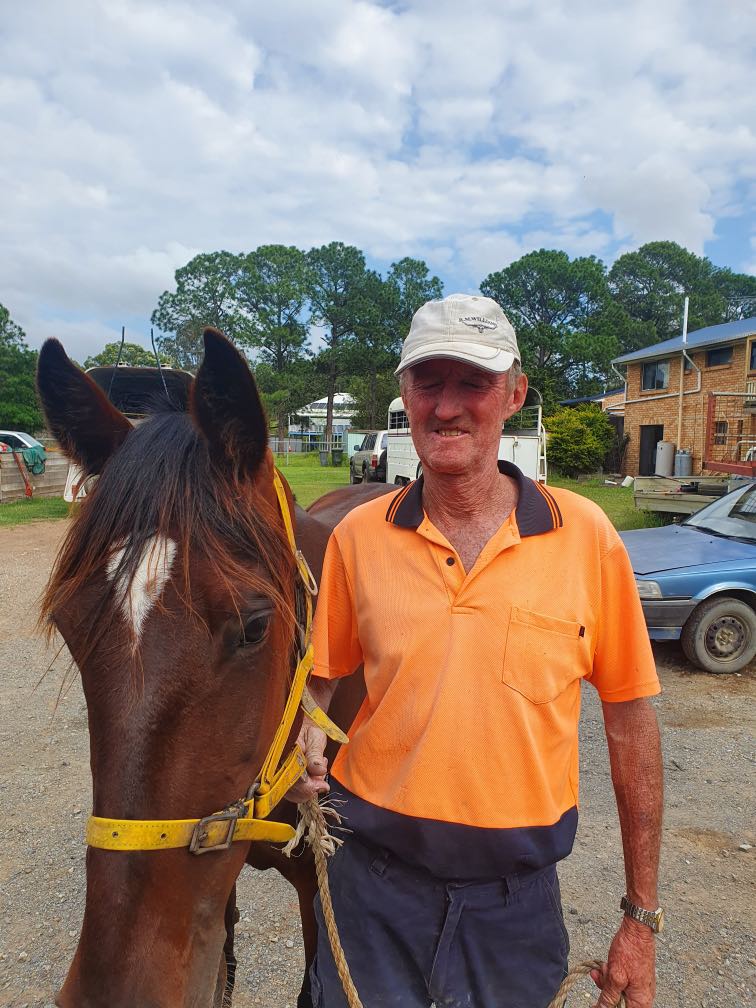 "I've actually had my licence since I was 16 when I moved here with my father, Peter, who trained standardbreds, so there could be a few more," the New South Wales native said.
His father aside, the teenage Thomas also worked for Kerry Langlands.
"I've worked in the industry for most of my life, but I did get a bit despondent and have done other jobs. Injuries have also kept me away, but I love the sport.
"I grew up around horses when Dad had some nice pacers like Queensland Oaks champ, Sue City, and Queensland Futurity winner, Cullen's Star. It's in my blood. I think I'm here to stay," Thomas said.
Thomas is lucky to be back training at all after suffering from facial reconstruction which required plates and pins.
He was injured in an accident in November 2019, and thanks to help from Rob Gorman, he still managed to train his first 2-year-old winner, Onlysbest at Albion Park in May last year.
"He's won six races and probably one of the best I've trained, but I don't think that 3-year-old is as good as Half Nip. That black gelding was my best. I raced him in the 1980s and he won the Redcliffe Cup and the 4yo Triad.
"He was exported to the United States and then beat Poplar Alm's Australasian 1:53 mile record back then. He was a good'un all right," said Thomas.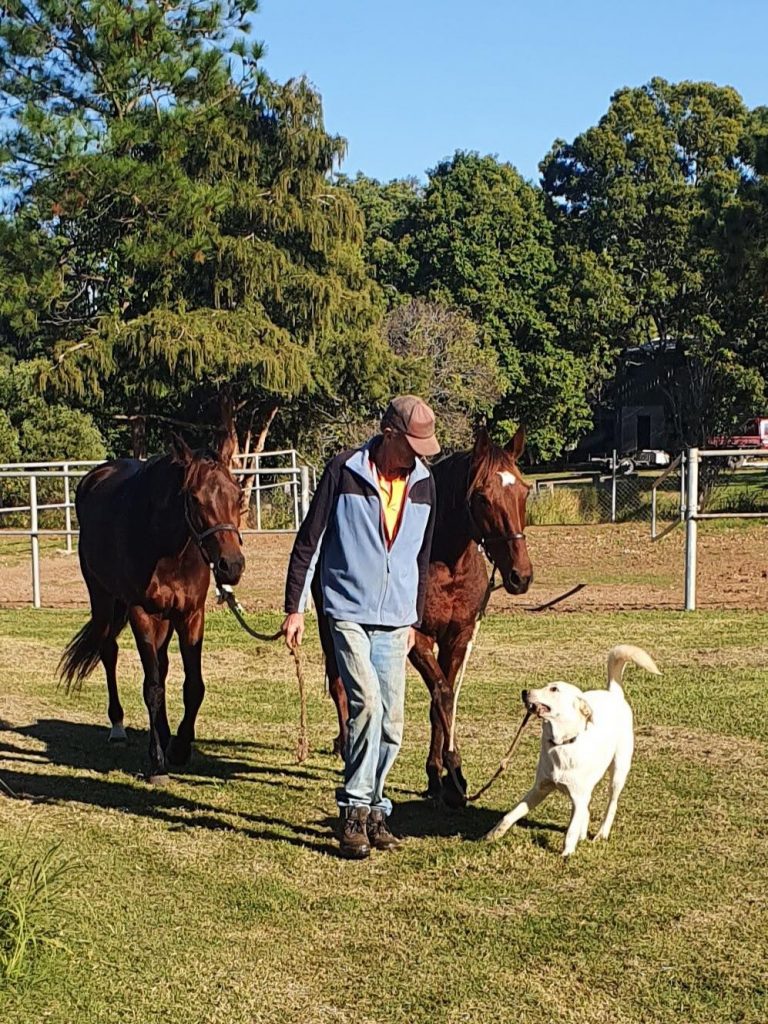 Thomas said he also had a Warrawee Needy 2-year-old colt who is a couple of weeks away from the trials.
He said he would be back at next year's Redcliffe Sales after bidding unsuccessfully three times this year.
Meanwhile, Brisbane standardbred owner and breeder, Nathan Smith, wanted people to know just how good a horseman Thomas was.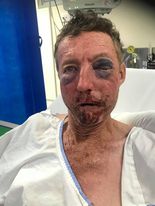 "I could talk all day about Murray. He just trains for me, and is one of the best blokes you could meet. He's had a lot of set-backs over the past two years, but that hasn't stopped him getting up early every morning to do the horses.
"If you ever need to borrow something or need a hand Murray is always the first one to put his hand up. It's people like him that make it a fun sport and not so serious.

"I like to stir him up by saying that no one but Kerry (Menz) could drive the jogger around the track every day and enjoy it like he does. He's also a quality horseman who doers a brilliant job with standardbreds," Smith said.
Thomas was born in Murwillumbah and educated at Mullumbimby High School.
Footnote: The Thomas trained and Neilson driven Party Polotix will line up again in race one tomorrow afternoon (Tuesday) at Albion Park. The promising filly has drawn three in the in the 1,660m mobile for the 2-year-old pacers.