By Duane Ranger
Gold Coast businesswoman, Rhonda Johnson, and her 3-year-old Dynamite colt, Fireworks, have won the Group One Duane Ranger Birthday Pace at Dicelands Raceway on Thursday (September 1).
Staged for the first time at the recently constructed Gertrude Park in Redcliffe, Johnson and her chestnut started from gate one and were the warm $1.60 favourites for the 1,609m mobile.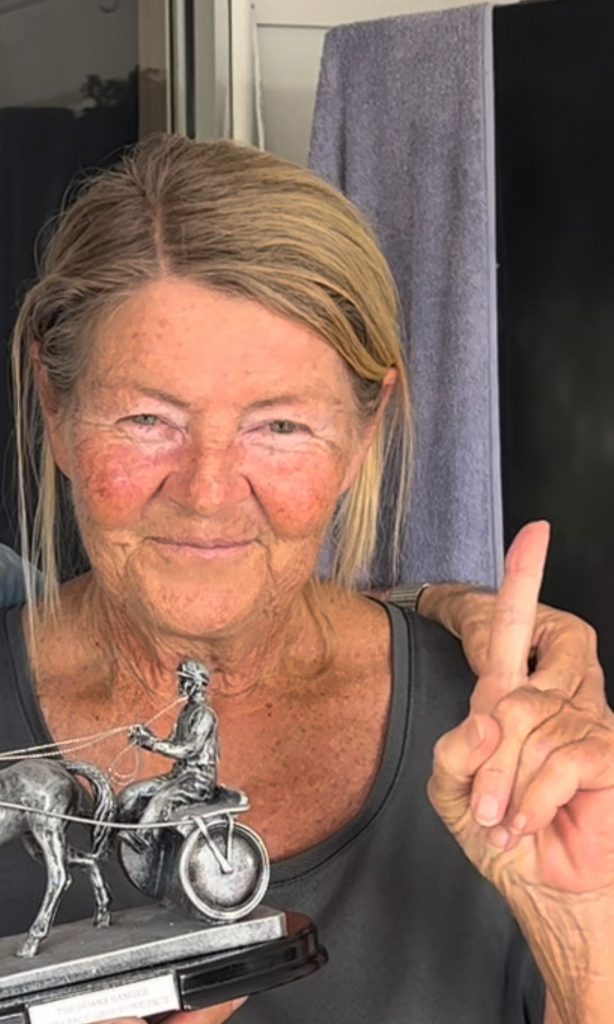 It was the 115th race at Dicelands Raceway since its inception in 1977. There are now 104 stables registered throughout Australia and New Zealand.
A minute's silence was dedicated to Stable Number 10 – Craig McDonald (Oamaru NZ), who raced nine horses from the 1980s. Sadly Craig passed away in his hometown in early June.
His best horse was Chuck And Chunder whose form read 1P2211. R I P mate!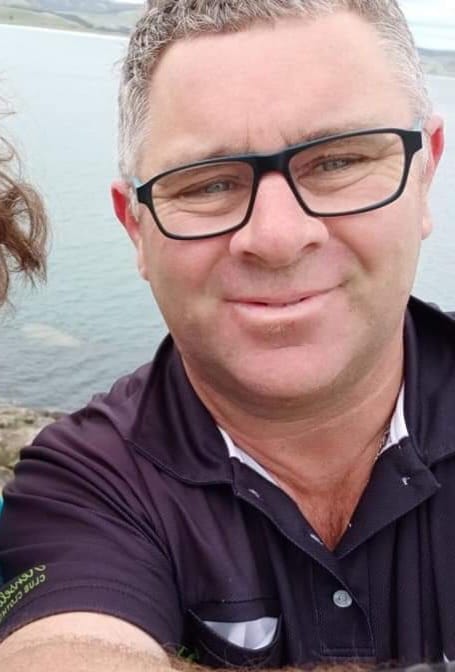 But the best horse on show on Thursday was undoubtedly the Johnson trained, owned, bred, and driven Fireworks.
Having just his second start at Dicelands after finishing fourth on debut on April 3, Fireworks sat second for most of the journey before making his winning bid at the 400-metres.
In the lane Fireworks won easily by four lengths from Hornet and Datanyon Lekic. There were three lengths back to The Move and Liz Sowter, who got up for third in a blanket finish for the minor money.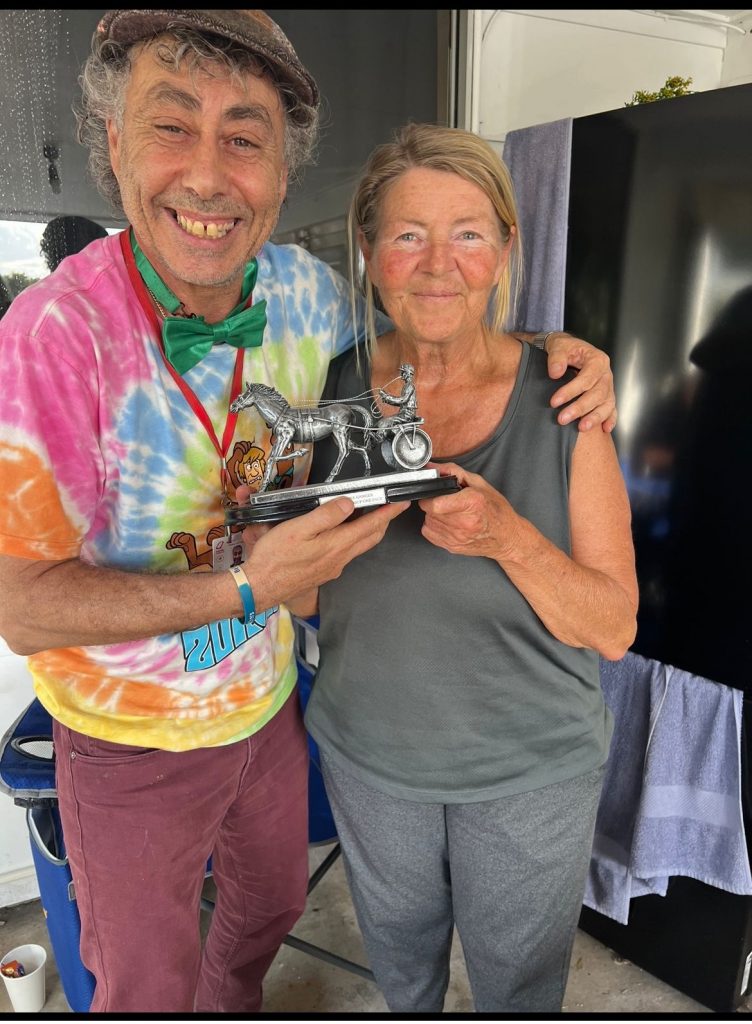 Sixty-six-year-old Johnson, who admits to being a total thoroughbred fan and seldom misses the Saturday races on TV, said she loved racing her two horses at Dicelands.
"I'll probably start a new horse next time. I've always loved the trots as well. I remember going to watch them with my Uncle Darryl when I was a little girl. That would be more than 50 years ago.
"It's a real good game, and very much like the real thing. It's like being the driver. You have to get over to the markers and stay there. You lose if you stay wide. It's important to get cover.
"I'll certainly be back for the next meeting in December. It was just so good to win the race after Dream Bandit ran seventh in my sister's race," Main Beach-based Johnson said.
Eleven pacers greeted the starter, Aloysius Parker, for both Birthday races on Thursday.
The curtain raiser, the Wendy Spencer Birthday Pace, was won by Australia's best driver, Troy Spencer (cousin).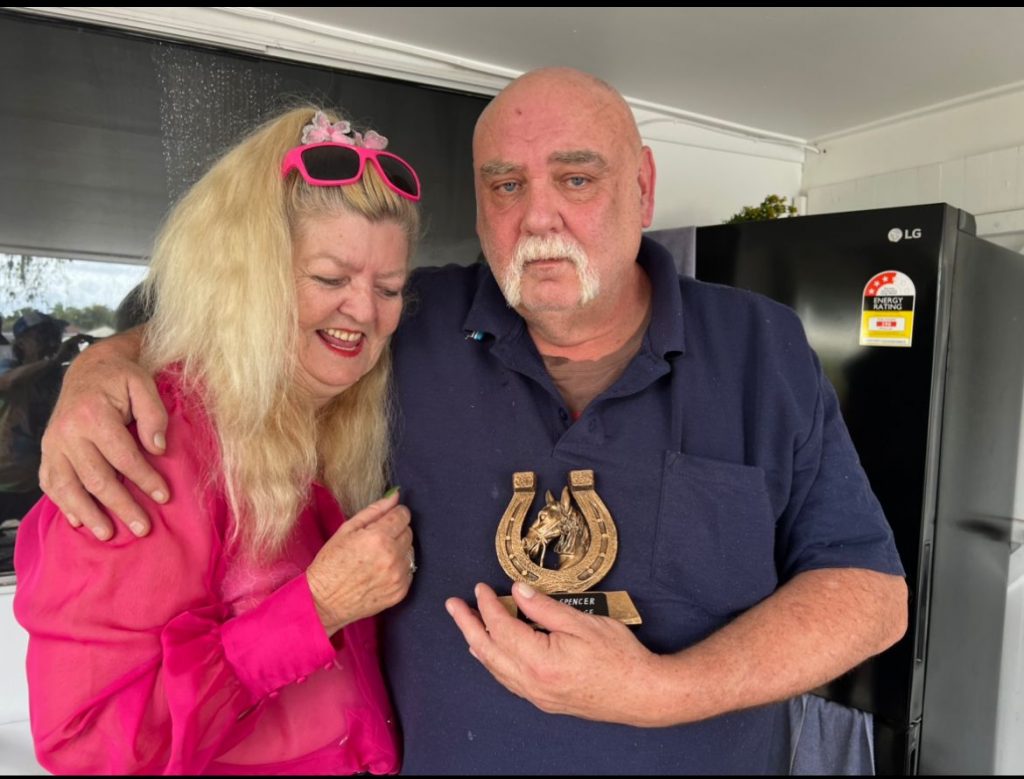 Spencer, who has already won a Group One event at Dicelands, this time ran away and hid with $6.20 outsider, Fenrir.
The little 5-year-old son of 'Blue', bolted in by 24 lengths. Hartlands (Ivor Traynor) and Rocknroll (Connor Traynor) filled the minors.
Dicelands next meeting will be the Anne Ranger Memorial Pace in mid-December when Connor Traynor and Musical Genius will be looking to defend their Group One title.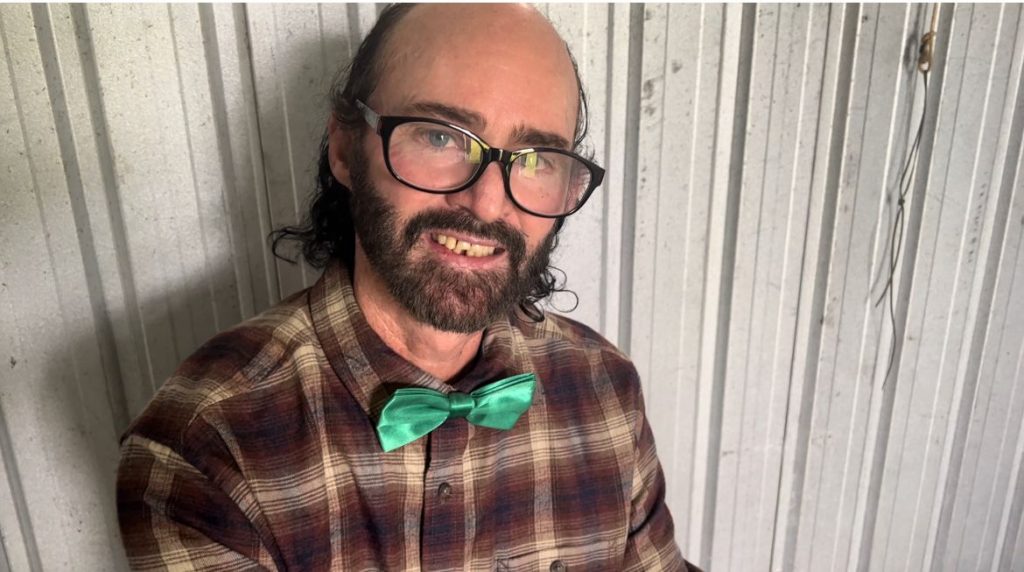 Footnote: Coombabah trainer, Timothy Palmblad and his 5-year-old pacer, QG, who finished 11th in the Feature Pace, were awarded best-presented horse in the parade ring. Palmblad had earlier that day starred in the 48th Lady Penelope and Parker skit, which will be released in nine days.