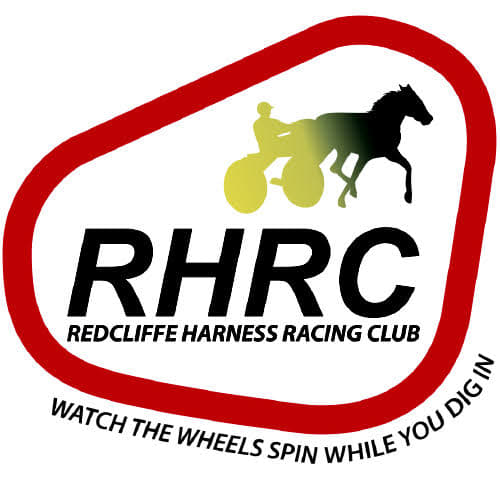 By Duane Ranger (courtesy of Redcliffe Paceway)
Old adages are often bantered around at the track… 'that's racing' and …'there's always next week.
But Stubbo (NSW) trainer, Ty Robson, wants to know how often do we sit back and give thought to what is truly being said?
Thirty-five-year-old Robson recently campaigned two horses in Queensland – the three-win son of Hurrikane Kingcole, Haveyoucheckedin (nicknamed Kohli), and the five-win Art Major gelding, Manly Boy.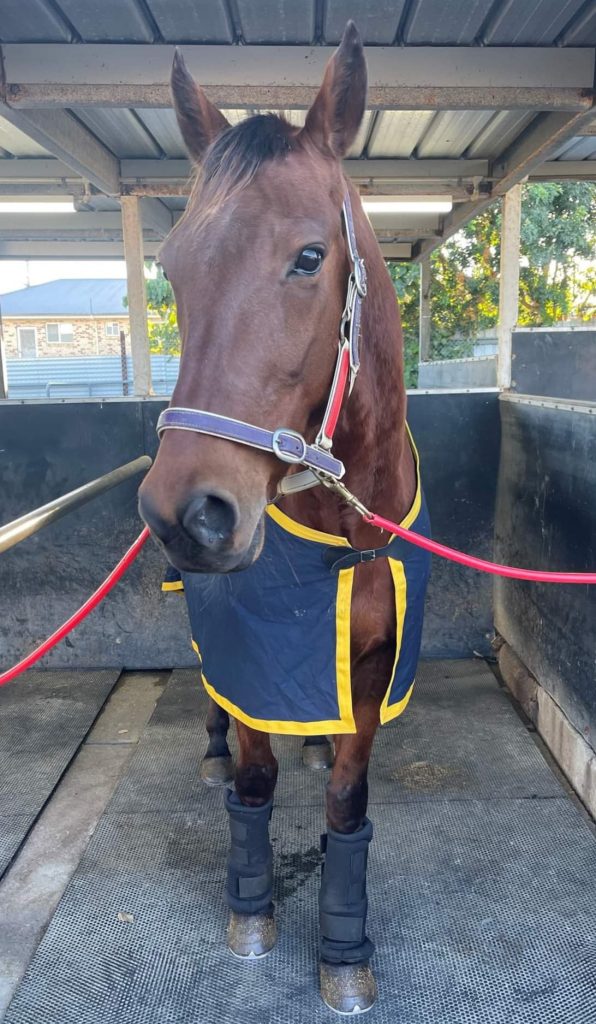 "We were aiming 2-year-old, 'Kohli', at the Qbred Finals, and Manly Boy, was on his last hurrah before retirement, where he would have spent the rest of his days care-free in the paddock, teaching the weanlings a thing or two.
"We were fortunate in that 'Kohli' won a heat of the Qbred and qualified for the final. Finishing fourth in the final was a sense of achievement for all involved. The ecstasy was so high.
"But our trip took a turn for the worst when 'Manly suffered a severe injury during the seventh race at Redcliffe Paceway on Monday May 22," Robson said.
He said Manly Boy was a thorough gentleman.
"He goes about doing things with little to no fuss, always leaving a lasting impression on everyone who is fortunate to meet him.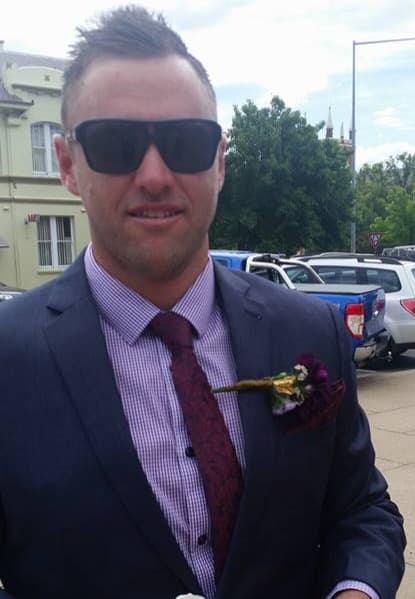 "Seeing the little fella injured brought agony to those fortunate people. He didn't deserve it, but who does? He's no champion, but to us, he is all that and more.
"We would just like to thank the participants, track attendants, clerks, Stewards and whoever else helped that night at Redcliffe.
"Without your assistance, we wouldn't have been able to get 'Manly' to the vets where he subsequently had surgery and continues to fight in recovery. We would have been stuck.
"Harness racing participants are so resilient. The vast difference in the agony and ecstasy always testing one's fortitude, patience and capabilities.
"But often it's for the love of the horse that one keeps on bouncing back. That's when one questions those 'old adages. For us, it 'more than racing', and a timely reminder that there may not be 'always next week'," Robson said.
Meanwhile, Redcliffe Harness Racing Club president, Bernie Ring, said he was saddened that a visiting New South Wales had to endure such sadness.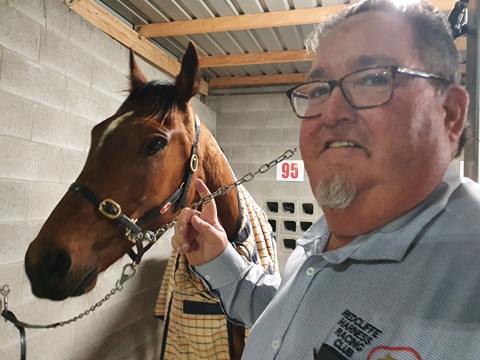 "We feel for Ty and his family, but at the same time it shows what the Redcliffe Club is all about. Sure, we race horses and we all want to win, but people, and equine health and always come first at 'The Triangle'," Ring said.
Footnote: For the record Robson has trained 46 winners, 93 placegetters, and banked $321,878 in purses since he took out his trainer's license in 2009-2010.
Seven of those wins have come this season. His three best horses over the years have been Starryart (7 wins and $65,620); Manly Boy (4 wins and $40,648); and Haveyoucheckedin (3 wins and $35,439).
His biggest win came at Harold Park on June 11, 2010, when he trained Starryart to win the Group Two Village Jasper 3yo Final.