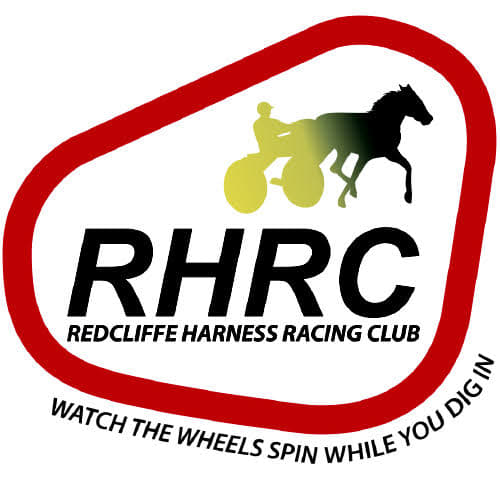 By Duane Ranger (courtesy of Redcliffe Paceway)
Full-time farrier work has ironically allowed Lockyer Waters horseman, Mat Wright, more time to train his own standardbreds, and because of that the 31-year-old is now experiencing his most successful season since taking out his license in 2013.
Wright won two races within the space of half an hour at Redcliffe Paceway last Monday when Clint Sneddon drove Keayang Sponge Bob to win race five by 3.1 metres, and then he repeated the dose in the following race when Man Of Action got up by 1.1 metres. They paid $4.40 and $16 respectively.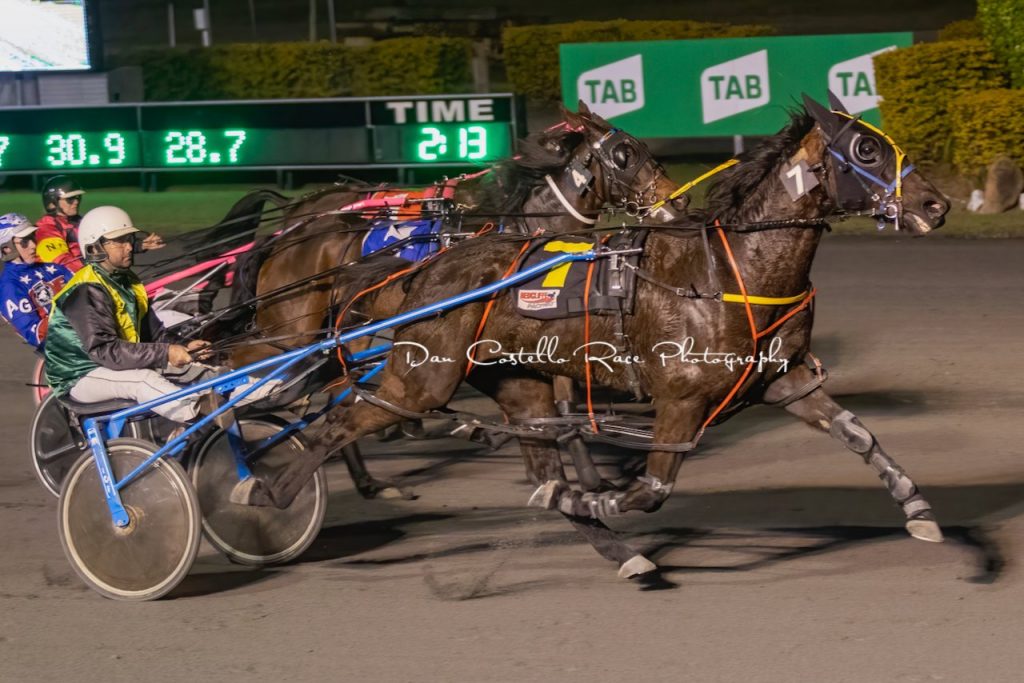 "It was a good night out. I've only got five horses in work and for two of them to win was a pleasant surprise. Keayang Sponge Bob is probably the best of them and he's coming to it nicely.
"I think he can win a few more. As for Man Of Action, that was his first win since I got him off Doug Manger in February. Clint drove them both brilliantly," Wright said.
Ryan Veivers owns Keayang Sponge Bob, while Wright and his father, Gavin, own Man Of Action.
The two victories brought up career wins nine and 10 for Wright. He's also had 36 placings from 302 lifetime starts for $64,409 in purses. His three winners this season are a personal best, beating his previous milestone of two triumphs apiece in the 2018-2019 and 2019-2020 seasons.
"I'm a bit more settled now that I'm shoeing fulltime and don't have to work for others, so I can give more time to my own horses. There's just me, Dad and Clint and it's working good," Wright said.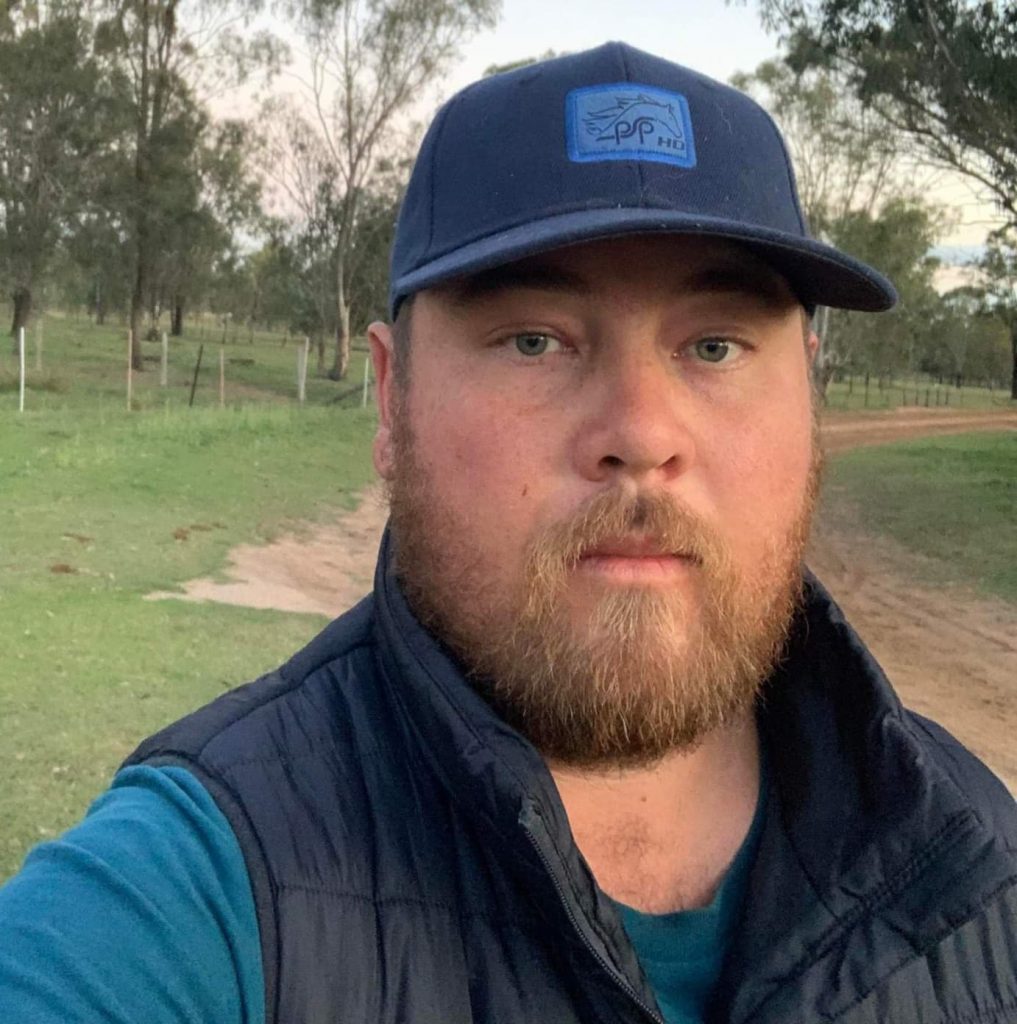 Born in Brisbane and educated at Lockyer District High School, Wright said he became hooked on harness racing early on in his life because his father, Gavin, trained standardbreds.
"Dad taught me a lot and still does. I enjoyed growing up around the horses. His best was Allegro Queen, who won 14 races in the 1990s.
"I left school in Year 11 and had my first winner at Redcliffe behind a pacer named King Of Spin Lombo on December 10, 2015. I remember it was a Gold Coast meeting being staged in Redcliffe, and Trent Moffat did the driving.
"I'll never forget it, but I don't think it's my best achievement in the sport yet. I think getting Keayang Sponge Bob's improvement has been better.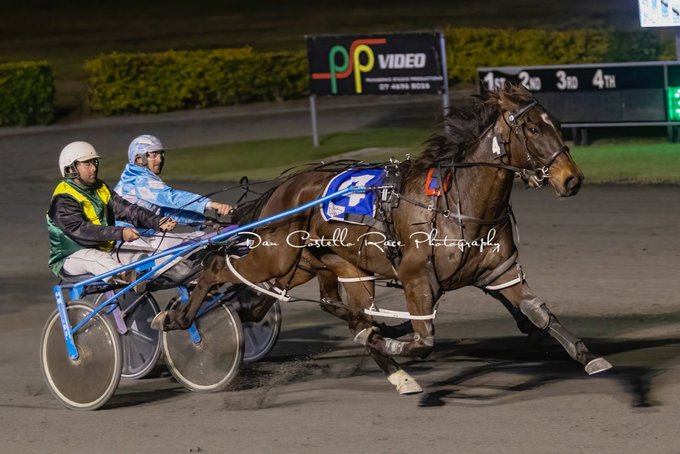 "I'm proud of him. He's got a bit of ability now and is now potentially the best horse I have got," he added.
Sneddon and Keayang Sponge Bob (7) settled three-deep along the markers and didn't really get any racing room until half-way down the home straight.
Then when they got clear air the black Shadow Play gelding flew late to win going away by more than three metres. The 7-year-old paced the 1,780m mobile in 2:13.6 (mile rate 2:00.7). His sectionals were 31.7, 30.9, 28.7, and 30.5.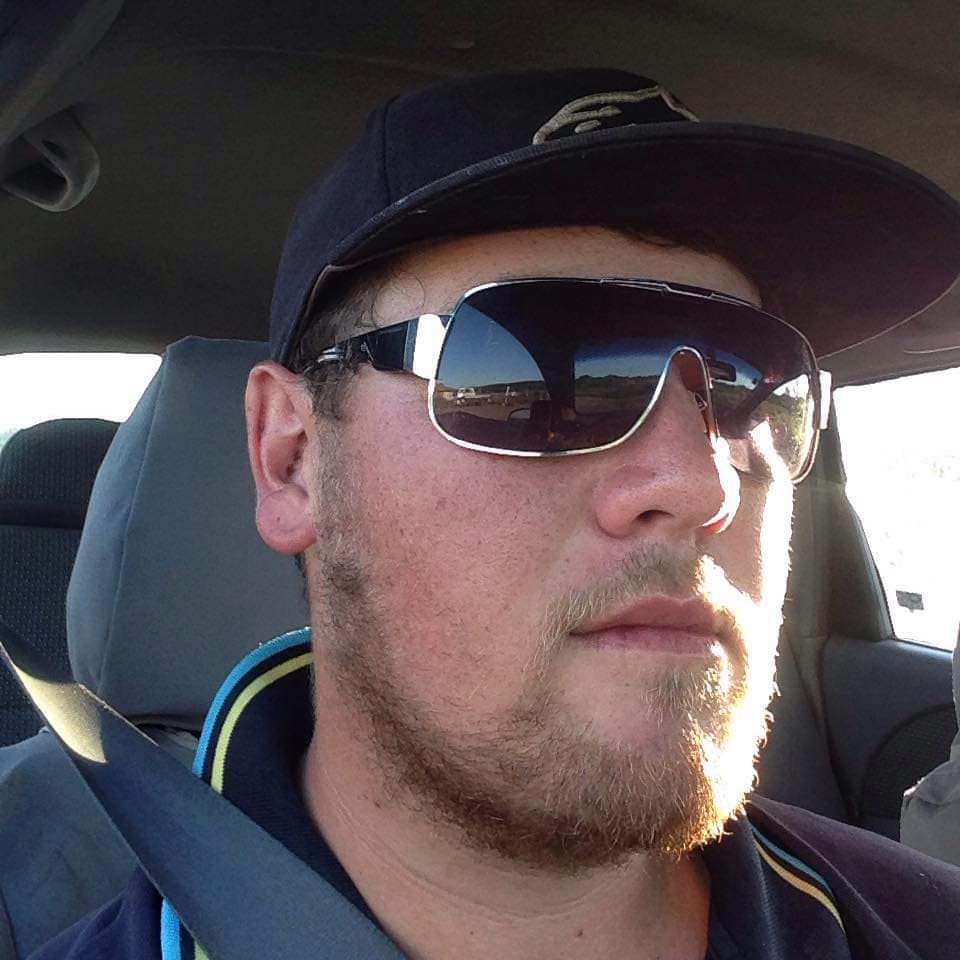 It was Keayang Sponge Bob's eighth win in 89 starts. He's also placed 16 times and banked $49,828 since his race debut seventh at Terang in October 2017.
As for Man Of Action (4), Sneddon had him one-out and three-back before he unleashed the 5-year-old at the 500 metres. They then outsprinted their six opponents pacing the 1,780m mobile in 2:12.8 (mile rate 2:00.1). His sectionals were 30.5, 31.1, 29.7, and 29.3. The Bettor's Delight gelding has now won four of his 79 starts and placed in 16 others ($54,783) since he made his debut sixth in Auckland in January 2019.
"That was his first win this season. He goes well. I've also got Chang (seven wins), Todays Hero (5 wins), Aunty Frances (2 wins), and Whiskey Bandit (one third from six starts) in work," Wright said.
Wright said he had worked for several horsemen over the years.
"I started with Ricky Gordon and have also worked for Phil Mitchell, Darrel Graham, Shane Sanderson, Jason Carkeet, and I also learnt a heap from an old farrier named Rod Hair.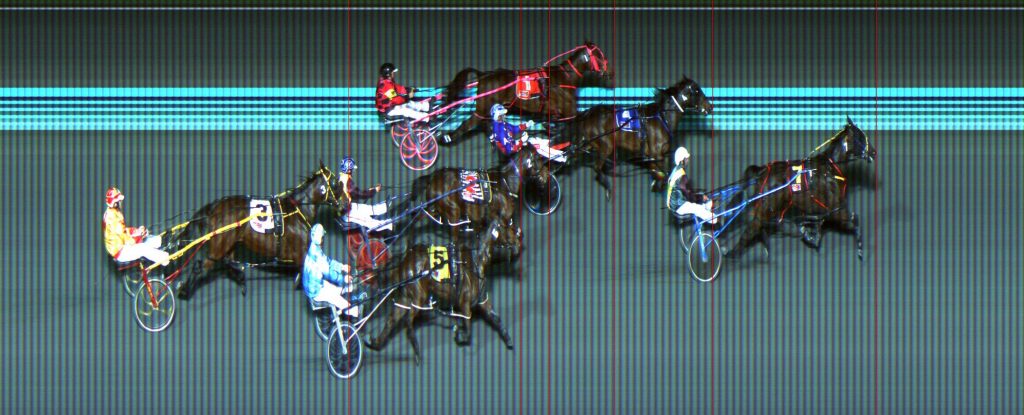 "But I'm enjoying life more now. I enjoy working alongside Dad and Clint, who has been with us for 20 years. The plan is to just keep rolling home those winners," Wright said.
He also said he enjoyed racing at Redcliffe.
"I like the track. It's been good to me. I got my first winner there. In fact, most of my wins have come at 'The Triangle'. It's a leader's track, mind you most tracks are because a lot of winners come from those setting the pace," Wright said.
Wright's colours are green with a yellow 'Y' and black sleeves.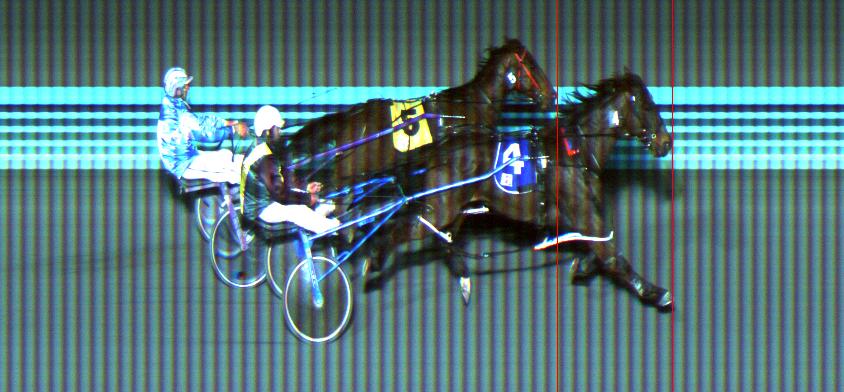 $16 fixed odds sixth-favourite (of seven) Man Of Action (4) gets the chocolates for Lockyer Waters horsemen Mat Wright and Clint Sneddon at Redcliffe Paceway last Monday night.