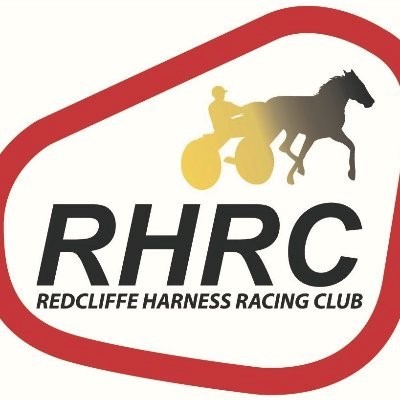 By Duane Ranger (Courtesy of Redcliffe Paceway)
Much loved Pimpama horseman, Mal Charlton, had a little tear when Jansson won at Albion Park on February 22.
His eldest daughter, Sara Sullivan said even though Mal was too ill to attend the races, he still watched them on TV.
"Dad was still giving instructions during the race. He cried when Jansson won because he was so angry that he had been suffering from cancer .
"Jansson was a problem horse, and Dad sorted him out, and with his good horsemanship his persistence paid off. He's now won 15 races," Sara said.
Then six days later (February 28) after Jansson's gutsy win from 40m behind, Malcolm Charlton passed away from oesophageal cancer. He had only just turned 58 on February 2.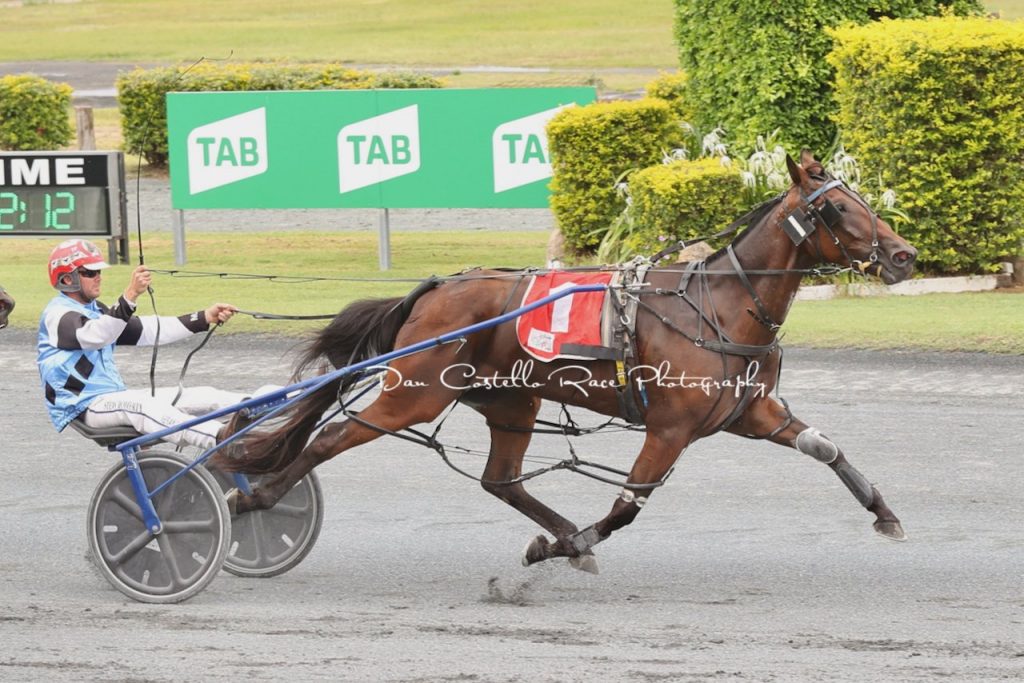 Mal trained 180 winners from 1,980 starters since the 2005-2006 season. He also had 420 place-getters and banked $949,035 in stakes. He experienced his most successful season in 2017-2018 when he achieved 31 wins ($154,410). This year he had nailed five winners.
Some of his best horses were Jansson 12 wins; Jacks At The Beach 14, The Duke Downunder 10, Ali Downunder 14; Ole Sun 11; Galaxy Hunter 7; Always At Night 6; Tumulla Boy 6; and Jerosh 4.
Woodlands Wonder also registered nine wins, the last of which was on February 8, while Rock With Zara (two wins) was Mal's last winner at the mighty Redcliffe Paceway on February 24 – a track where Mal loved to race and chat to his friend and club president Bernie Ring.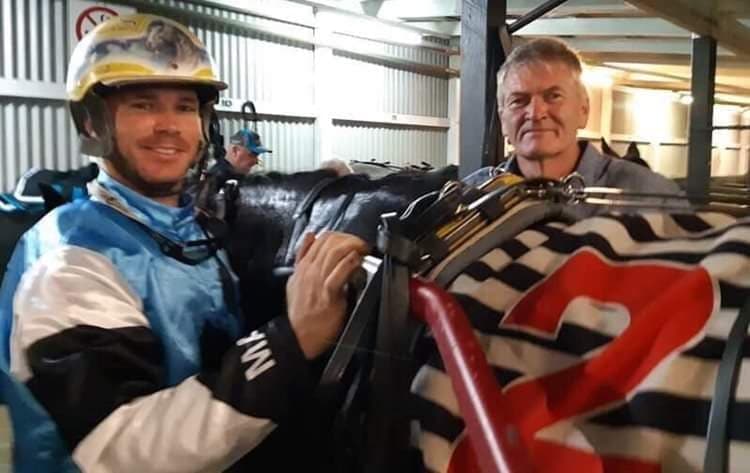 "Mal is a huge loss to the industry. He was one of the most likeable trainers going around. He would do anything to go out of his way for people.
"He was one of the nicest blokes you could meet. He won a Mare's Constellation during our Carnival. I'd consider him a good friend," Ring said.
The president said Mal first starting coming up to Queensland many years ago with Chris Frisby and company from Bathurst.
"He was always good to talk to over a beer and he never had a bad word about anyone. Probably hard to get anyone. He loved his trotters.
"On behalf of Redcliffe Harness Racing Club and our members we pass on our condolences to Mal's wife – Toni, family and friends," Ring said.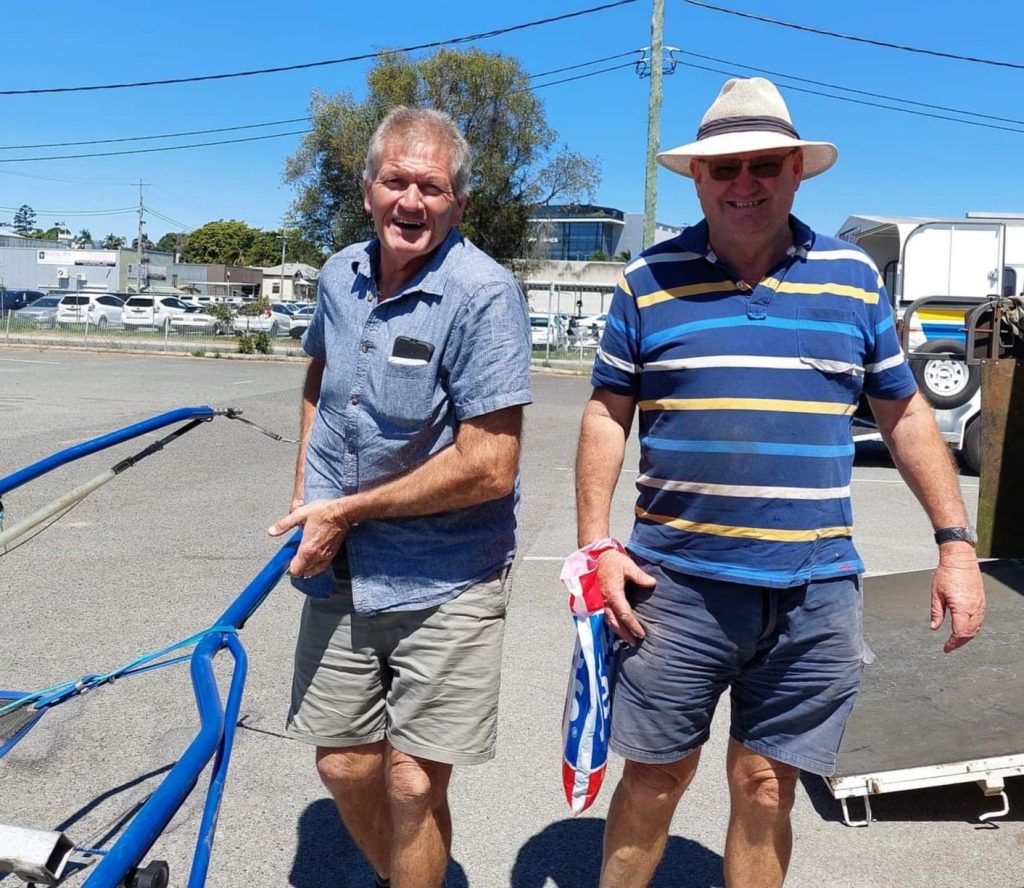 His daughter said Mal had been suffering for a little over a year and in recent weeks had been in a lot of pain.
But she said that didn't stop him training winners and barking instructions right up until his death. He also qualified Jansson for the Group Three Jim McNeill Trotting Championship scheduled for later this month.
"The last race we watched was Rock with Zara where Steven (Doherty) gave him a little signal as he crossed the line. He said that was for Dad," Sara added.
She said that even though her mother, Toni, was allergic to horses, she was the rock of the stable and family.
"Even though she had an allergy she still helped out. Mum even took the horses to the races when Dad couldn't. She had Donna Dalton with her most times," Sara said.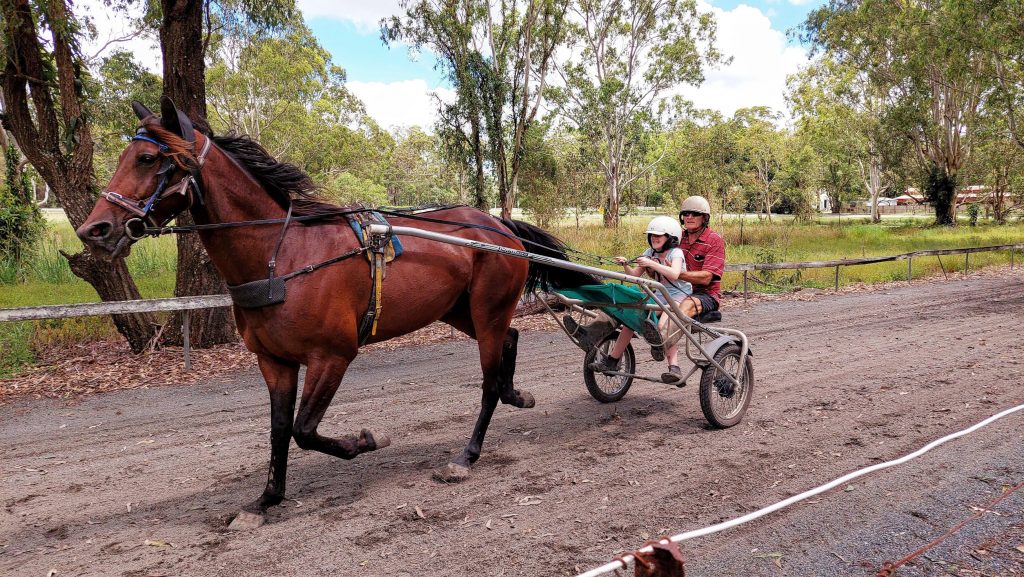 Mal was born in Bathurst and is a twin with Rowan. He was raised in Tarana.
"Dad's family was always involved in the racing industry, with his Aunty and Uncle and cousins, who used to race greyhounds
"Dad actually did that until 2001 when, but his greatest passion was standardbreds," sara said.
She said her Dad grew up with the Webb family from Tarana, who owned the brilliant 58-win pacer, Hondo Grattan.
"Dad and the family followed him to every race meeting during the 1970s. That's what fuelled his fire for the sport.
"But Dad learnt his trade from a man named Buddy King whose property was about four kilometres away from Tarana.
"Most days he would ride over and help with the horses. Dad's family owned High Gossip which Buddy trained. He also trained Gliding Mountain, Bligh Street and many more for the Charltons."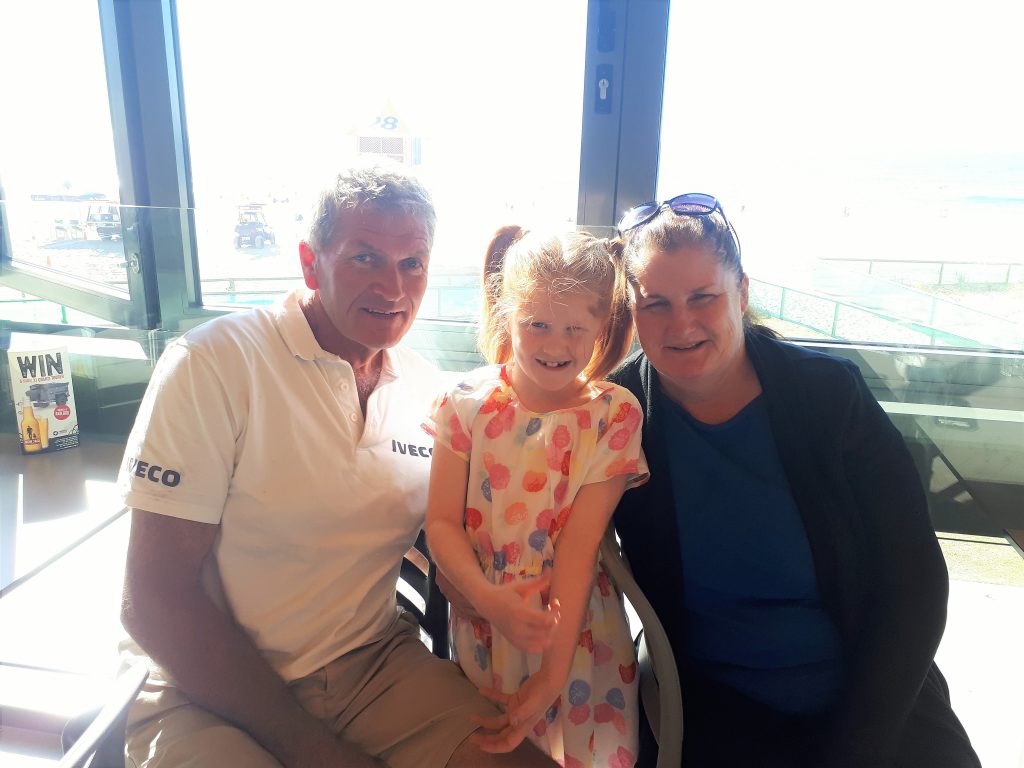 When Malcolm was about 10 the family became friends with the Frisbys, which led to a lifetime friendship.
"We moved to Queensland in 1996 where Dad helped and trained some horses at Chris Frisby's Pimpama property, before buying his own five acres at Pimpama. That's where he trained until he died.
"Dad was very particular and pedantic with his standardbreds. He took on a lot of project horses. Jacks at the Beach was a prime example of Dad's awesome horsemanship.
"Once Dad worked out the issue Jack became maybe his best horse. But Dad couldn't have done it without his buddy, Steven Doherty. What started out as a few drives for the young driver became a lasting friendship – like father and son, best mates.
"Steven drove many times for Dad, as did another good friend, John Cremin.
"If Dad wasn't happy about the drive or horse, he would soon let them know and vice versa. He was genuine and that's why Dad made many friends in the industry.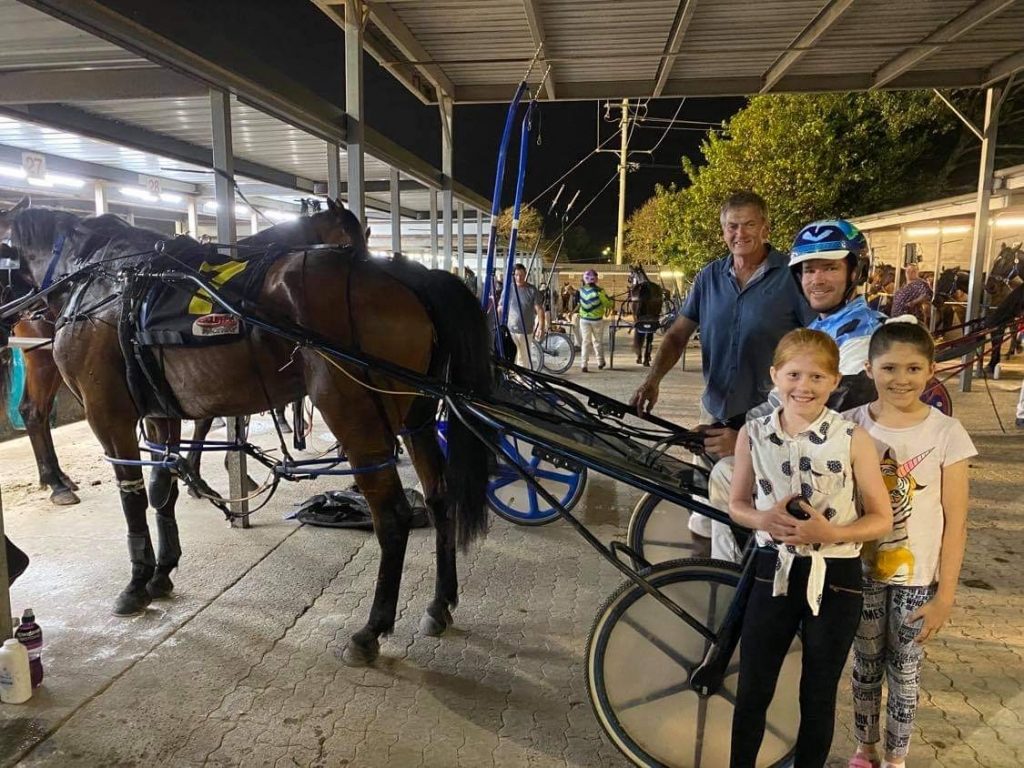 "When the horse equine flu was going around, Dad decided to hold a get together and have a pretend race eating called 'The Pimpama Keg'.
"The first year we had about 30 good friends over and we did a pretend race-call and had a barbecue. The next year was a bit bigger, and the last time we had 'The Pimpama Keg' there was about 150 people.
"We did five races and a final, there were race-books and pretend money. 'The Pimpama Keg' over the five years raised money for epilepsy and other causes.
"Dad proved he had many friends as he got phone calls asking could people attend. The racing industry played a big part in his life. He loved his horses, they came first many a time," Sara said.
She said her husband, Lucas Sullivan, was fortunate to have Dad as his father-in-law.
"They had a lot in common and talked for hours on different things about harness racing. If Dad was still here he would have had me training in no time as we spent many days together – in the end – me doing the work and Dad throwing orders around," Sara said.
"We have lost a true horseman who knew so much about horses and a wonderful husband, father and friend," she added said.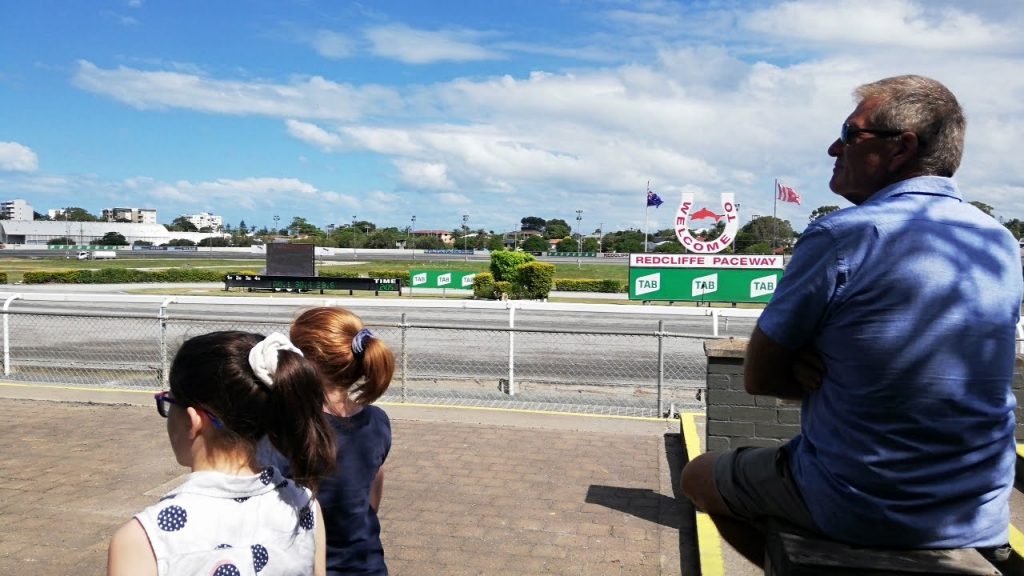 Mal is survived by his wife Toni, and three children Sara, Luke and Kristen, and five grandchildren Chelsea, Montana, Maverick, Hunter, and Avery.
His funeral will be held at the Allambe Memorial Park (129 Nerang Broadbeach Rd), in Nerang at 11am on Monday March 7.
Details for those that cannot attend in person and would like to watch the service, it will be live-streamed starting at 11am.
Please go to https://www.oneroomstreaming.com/login
Email: brisbane@newhavenfunerals.com.au
Password: RN83QN.