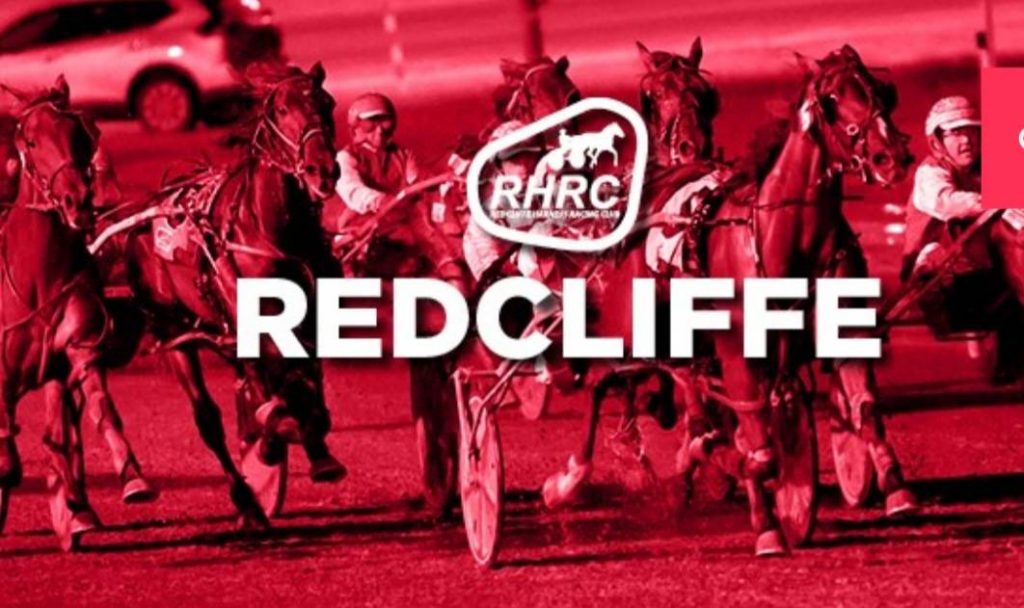 By Duane Ranger (courtesy of Redcliffe Paceway)
It might not be the New York, Sydney, or Gold Coast Marathons, but last Wednesday's 8.7 metre victory in race three at Redcliffe Paceway still gave Logan Village trainer, Bethany Cain, the same buzz.
"It was a great thrill, not just because Leonard drove him, but because Eternal Gold is also co-owned by my grandparents.
"I wasn't born into harness racing. I was a stock horse rider originally. I didn't even do the Mini Trotters, but I did meet Leonard (Cain) when he was down in Sydney competing. Then I became friends with his sister Alex.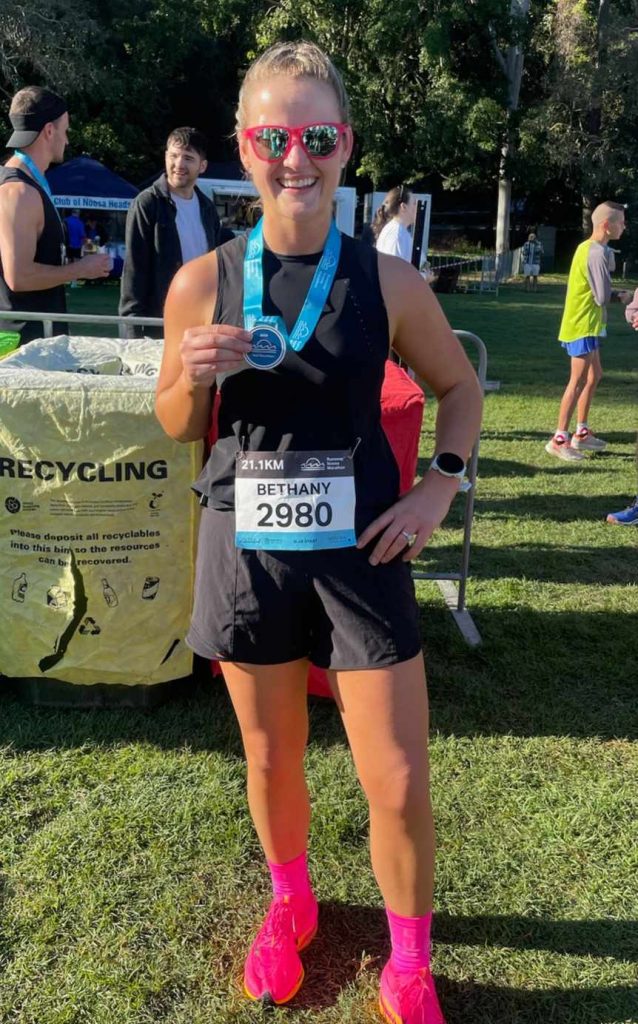 "Since I met him, and now that I'm a trainer, I absolutely love it. There are many cross-overs and with running and harness racing – especially recovery," said Cain who has now trained four winners in two seasons.
"Nursing is my career, running is my passion, and harness racing is my hobby," the 23-year-old added.
Cain, who will line up in the New York Marathon in 16 months, trained her fourth career winner when her husband, Leonard, drove Eternal Gold to victory in the Stevie Redback NR50 to R53 Pace on Wednesday (June 28).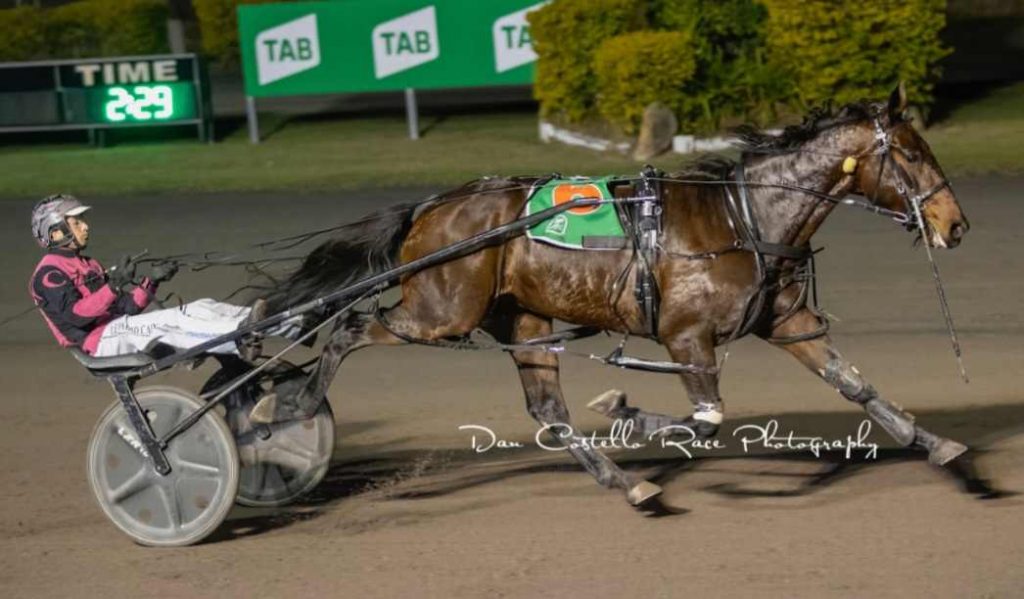 The 5-year-old Captaintreacherous gelding is owned by Cain's grandparents Laurie & Isa Cole, Andrea Butt, E R Tirikatene, G Wheeler, and J Wheeler.
It was Eternal Gold's sixth career win in 25 starts. he's also placed three times and banked $25,964 in purses. It was just his second start for Cain, after she got him from Tim Butt in May.
"He's the only horse I've got in work at the moment. I'm grateful to Shane (Graham) and Kelli (Dawson) for letting me house and train him there.
"He ran second in his first start for me the week before, He's a lovely horse to train, and to be honest he surprised me, because I didn't think he would win from the widest front row draw.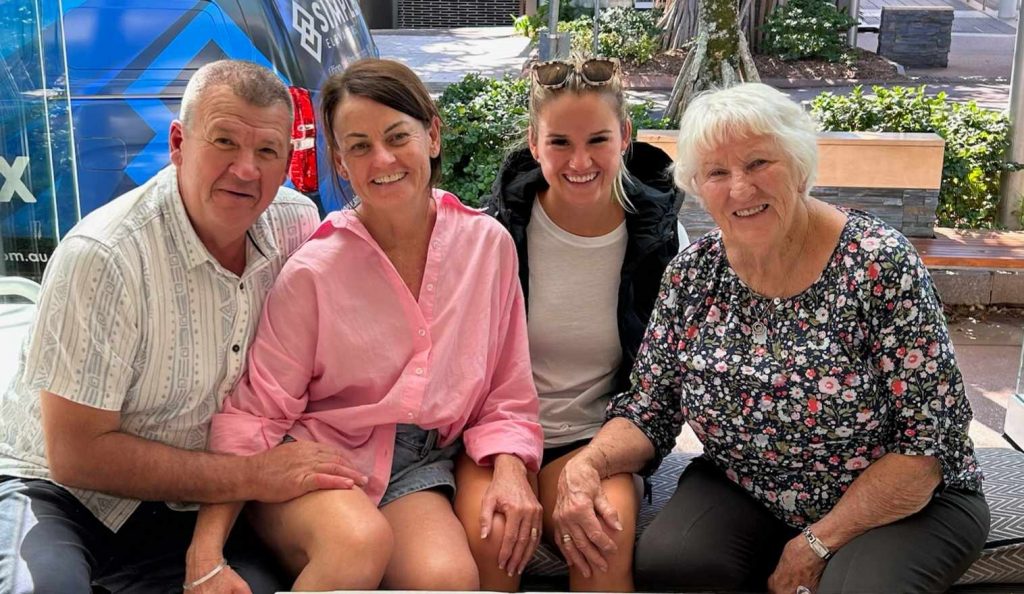 "Leonard drove him perfectly. He's a very underrated driver, who gives so much to the industry. I'd like to get more horses one day, [perhaps from New Zealand, but for now I'm happy now with one horse," Cain said.
"It works well around my work and own training," she added.
The Manga-born (NSW) qualified nurse, spoke to Redcliffe Paceway, just a day before she was scheduled to line up in the Gold Coast Marathon, after having recently competed in the Noosa Half-Marathon.
"I love running, and now that I'm training horses it's quite eye-opening to see the many cross-overs and common denominators there are.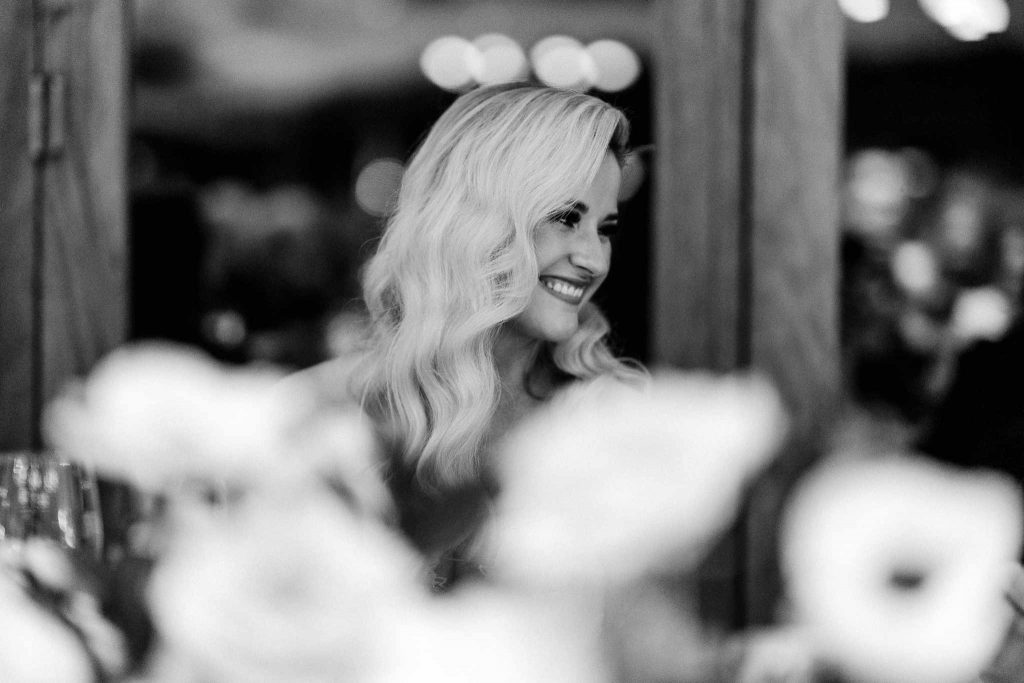 "You get a really close feel of what the horse is going through, especially in recovery and diet. I know when I'm not eating the right food and carbohydrates I don't perform at my peak.
"It's the same with horse feed. It all comes down to preparation, mental happiness and recovery – and I get all that being both a nurse and now a horse trainer," Cain said.
"I am now working towards the Sydney Marathon in September and long-term New York Marathon in November 2024," she added.
Cain said she got interested in harness racing when the Cummins family moved next to them in Pheasants Nest (population 688).
"I used to baby-sit Robert and KerryAnn Morris's son Archie. I think I was in Year Seven so I would have been in 12 or 13. Being neighbours to Dick and Darren Hancock also increased my involvement within the industry, and then in the school holidays and weekends I used to work for them and then Robbie and KerryAnn Morris.
"Then I helped Tim Butt and Noel Daly as I studied my way through nursing. I have learned a lot in a short time from all those trainers, including Shane, Kelli, and Kath Gath. Now there's another marathon runner who understands recovery," Cain said.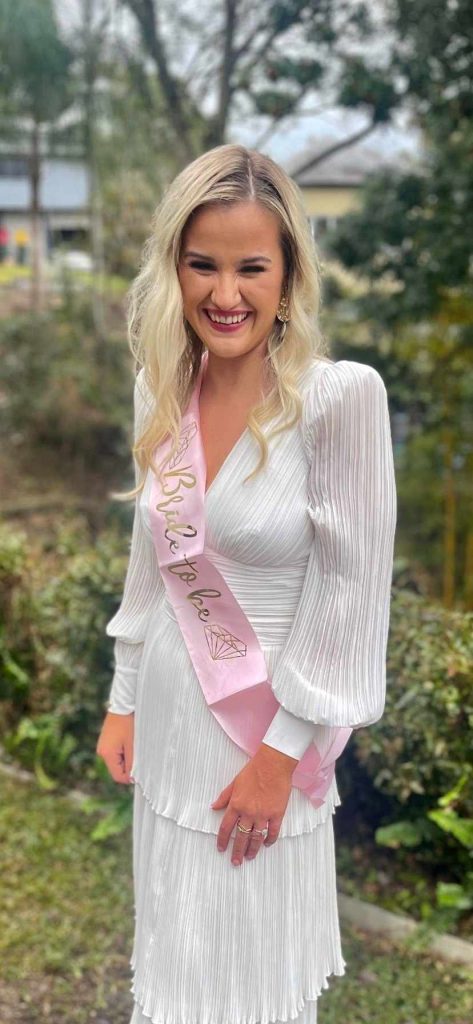 Cain said she had known Leonard since she was 14 and then in 2019 got to know him a whole lot more when he relocated to Noel Daley's NSW barn in 2019 and then two years ago the couple return to Queensland.
They got married in August last year.
"I really enjoy my new life up here. The weather is better for training. I don't want to be a driver. That's Leonard. I love being in the background," said Cain who is up when its dark running between eight to 25km, seven days a week.
Cain got her licence late last season and since then has conditioned four winners from 42 placings including a whopping 20 placings. Her three victories this season have come via Eternal Gold, Oaxacan Dream, and Royal Winkle.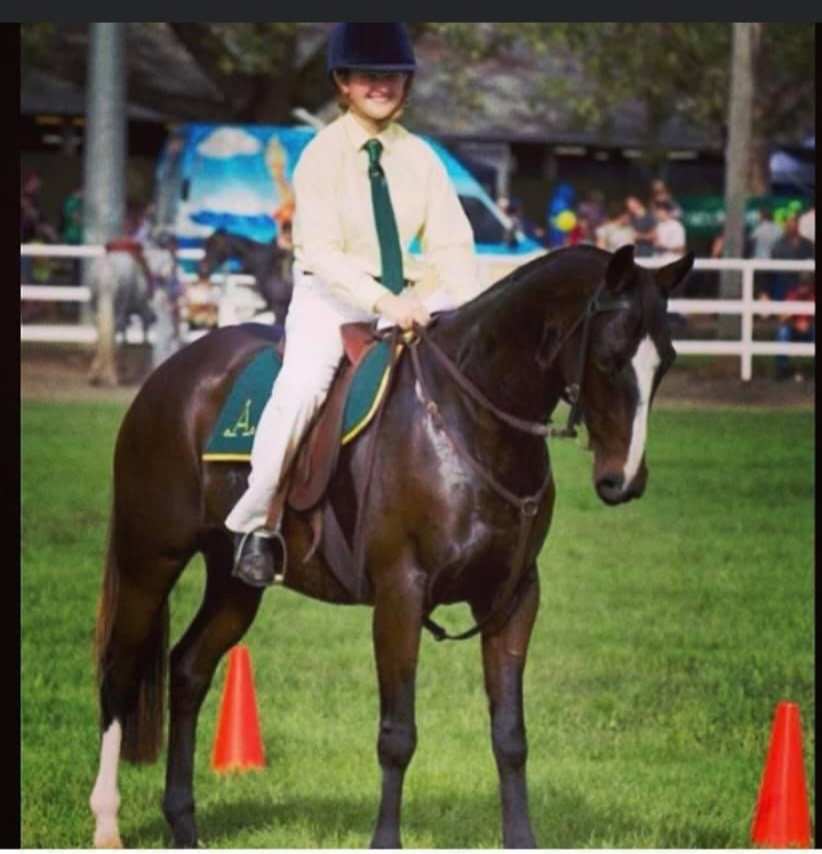 Her first training success was on October 29 last year when Leonard drove Oaxacan Dream to a 2.1 metre victory at Albion Park.
"I'll never forget that night. She was my favourite. I loved her. She was a Big Jim mare, but we sold her. Her sale helped us get on our feet," Cain said.
Cain is employed by two surgeries in south Brisbane. She is the eldest child of Melissa and Les, and older sister to 21-year-old Grace.
She said Eternal Gold was likely to line up again next week – "all going well."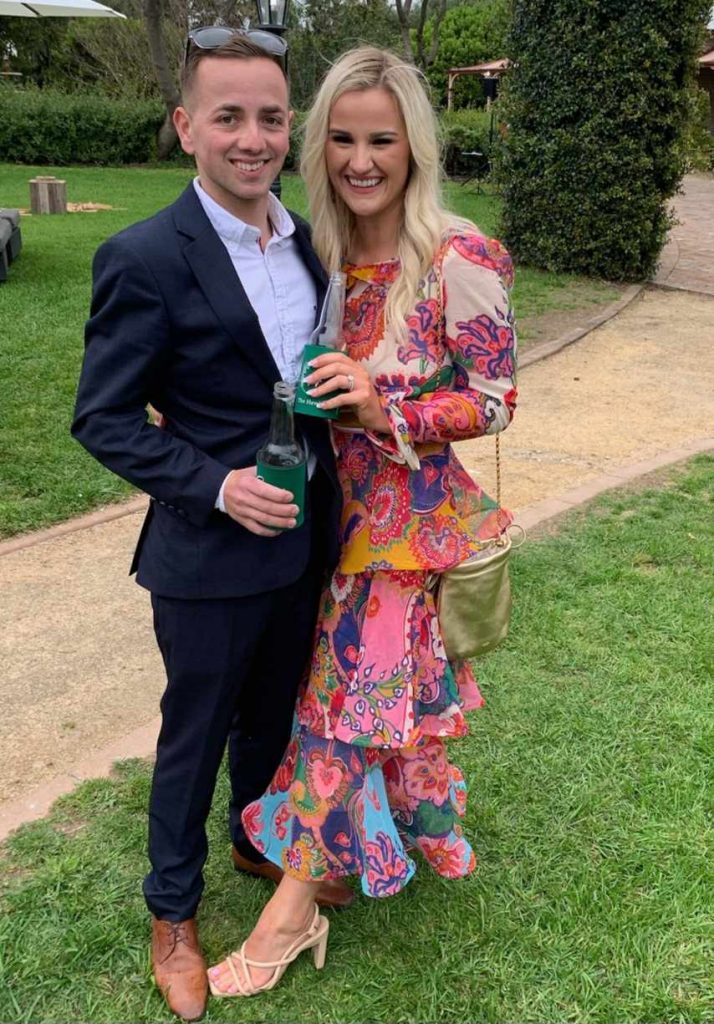 Logan Village couple, Leonard and Bethany Cain, who combined to record Eternal Gold's sixth career win at Redcliffe Paceway on Wednesday evening (June 28).