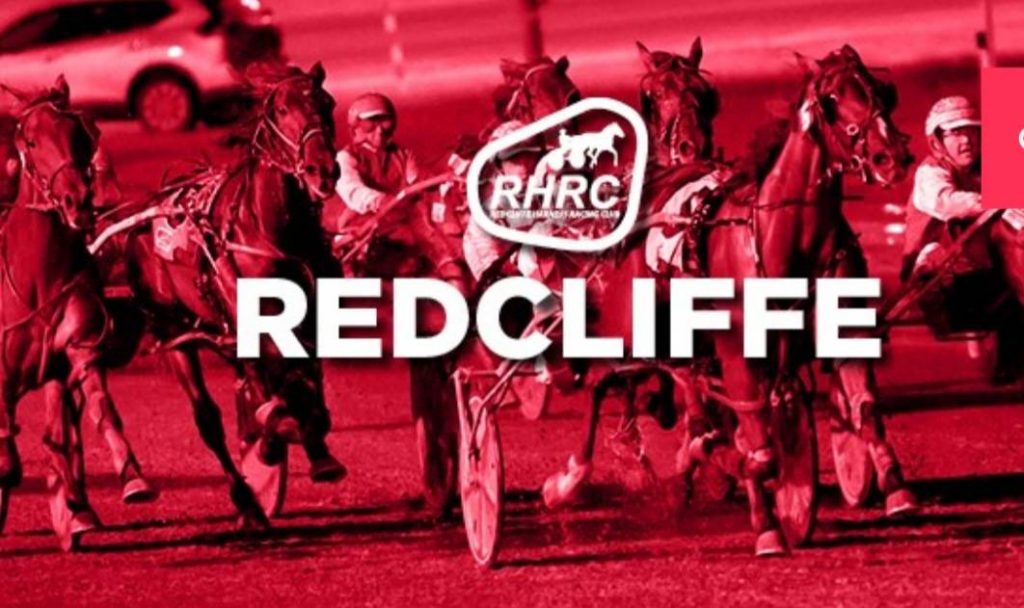 By Duane Ranger (courtesy of Redcliffe Paceway)
Redcliffe Paceway's 'Race-of-the-Year' has turned out to be the highlight of Seaton Grima's driving career.
The 20-year-old Penrith horseman nailed his first Group Two event in three-and-a-half seasons of driving when he steered the Jason Grimson trained Loyalist to win the $106,000 Redcliffe Gold Cup at Redcliffe Paceway on Saturday night (June 24).
It was the 6-year-old son of Bettor's Delight 11th win in 73 starts. The bay gelding also placed 24 times since his New Zealand debut at Timaru back in October 2019. Loyalist (1:51.6), has also placed 24 times for his Castlereagh (NSW) owner, Joe Conolly.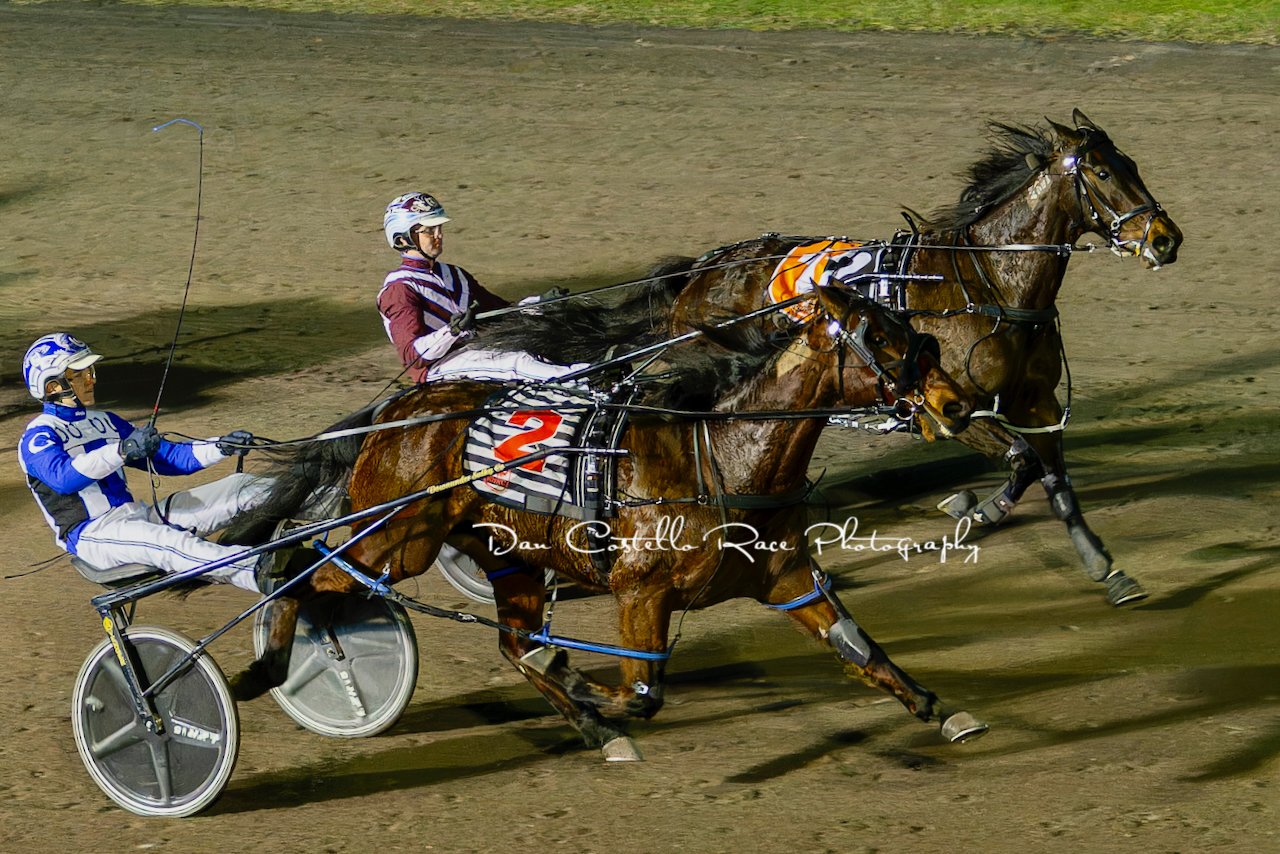 "It's undoubtedly the biggest thrill of my driving career so far. Winning my first race at Penrith in October 2019, was pretty special, and so was my Group Three Christmas Final behind him at Menangle in December.
"But this is the highlight so far. It's my first Group Two win, and I was rapt to get it behind my only drive at Redcliffe. I won't forget this in a hurry," the 20-year-old fully qualified cabinet-maker said.
To make Saturday's 1.1m victory even more meritorious, Grima wasn't given the silver spoon treatment when he entered harness racing in the 2019-2020 season.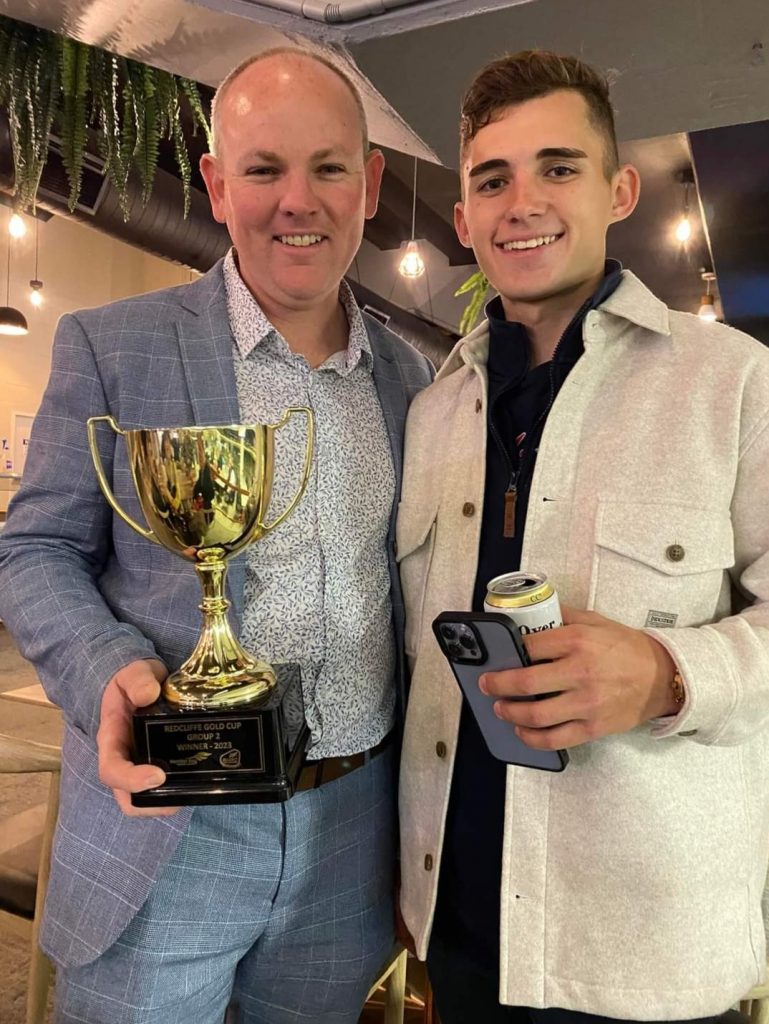 "I wasn't born into the sport. In fact, before I gave it a go no-one on either side of my family had been involved. When I left Kingswood High School in Penrith, I did a cabinet-making apprenticeship, and am now fully qualified and have my own business," said Grima, who despite living in Penrith is a Cronulla Sharks supporter..
Then harness racing took over his life and now his business now plays second fiddle to his driving.
"I'm hooked and in fact just last week I got my trainer's licence. I've trained quite a few in Joe's (Conolly) name, but am looking forward to training my first winner. I've got three in work," Grima said.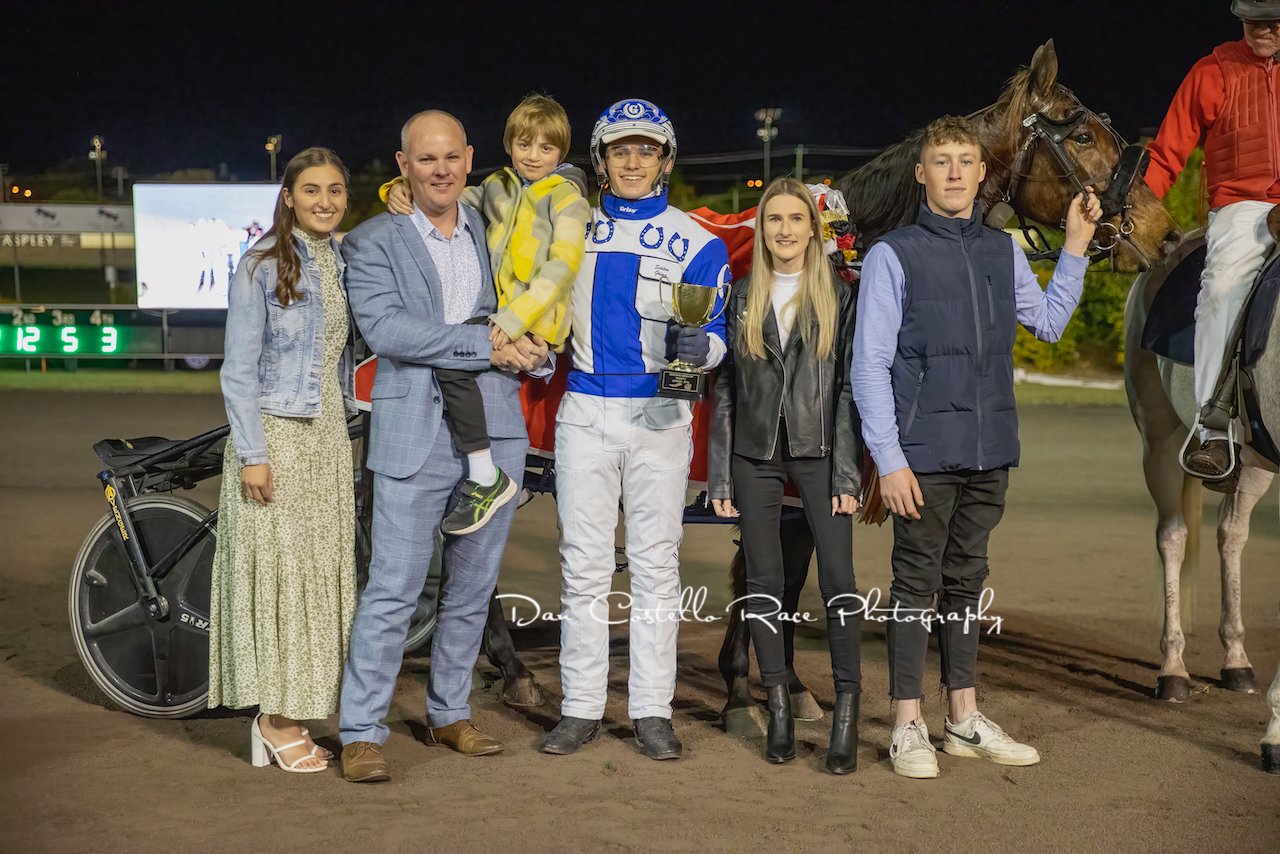 He said when he was about 12 his parents David and Virginia relocated from one Penrith property to another, and that's when he got his first taste of harness racing up close and personal.
"I used to follow Simon Ellul to the races and help him gear up and wash them down. Then I got into the Mini Trotters. I didn't win any big races, except for at Penrith, but it got me hooked,
"Then through a mutual friend I met Joe, and it was him that helped me get my stablehand and trials licence. I think bought a horse named All About Art to trial on and then after seven starts he provided me with my first winner on my home track (October 31, 2019).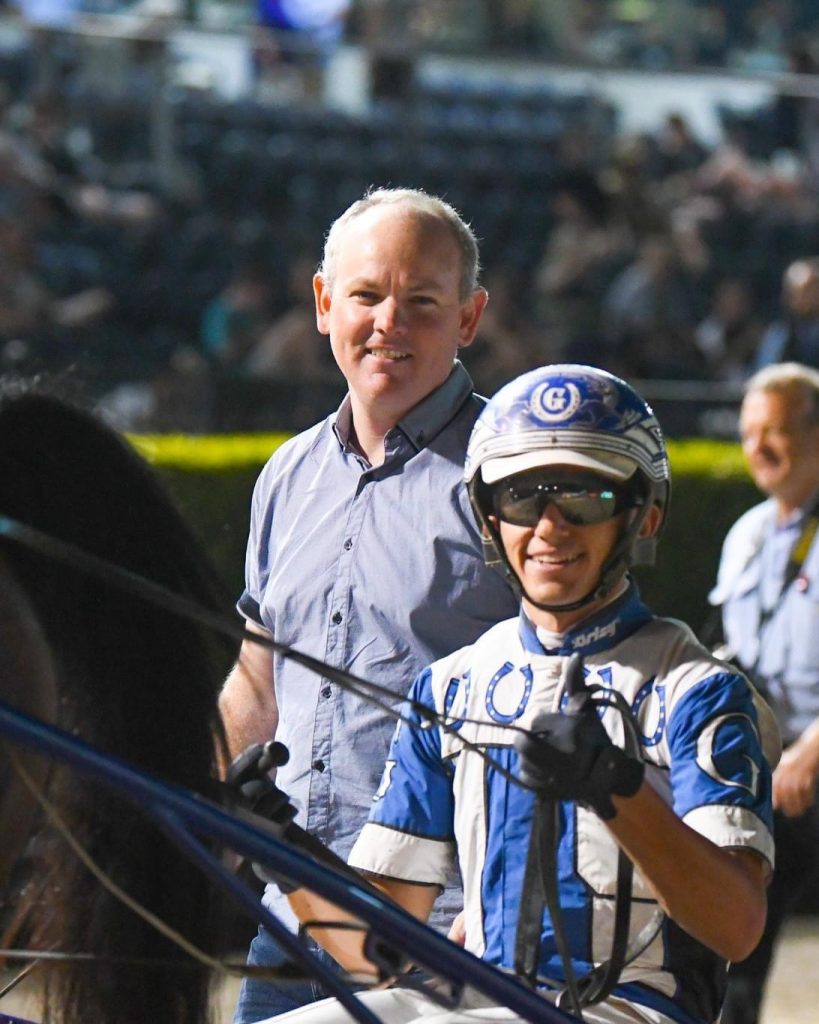 "I'm still working for Joe, and I'm extremely grateful for what he has done for me. Not only did he help me get my licence, but he has set me up in a career, which I absolutely love," Grima said.
"I'm so pleased for him and Jason, because they are both exceptional horsemen, and they have both believed in me. Saturday's win was for them," He added.
Grima has now driven 108 winners from 676 starters in three-and-a-half seasons. He's also placed 119 times and banked $942,227 in purses. His most successful season so far was 30 last year. He currently sits at 20 in 2023.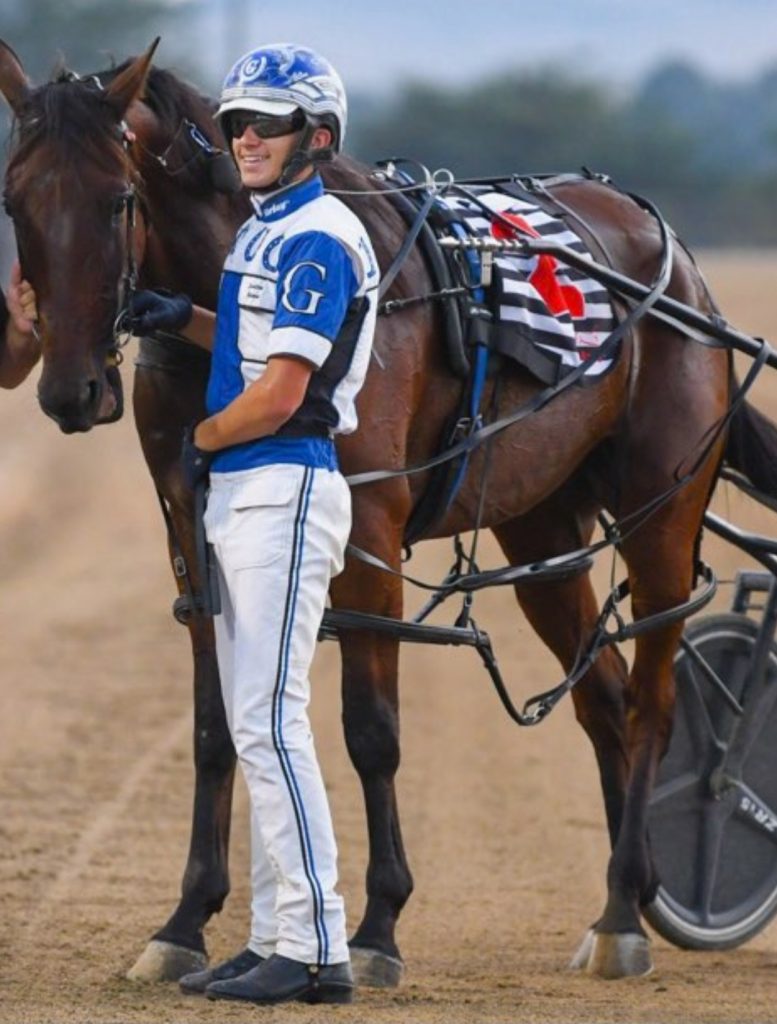 "I'm living the dream, and to be honest I never ever thought I'd be doing this for a living. I always considered myself a cabinet-maker in my teens and that's the career I pursued," Grima said.
His drive behind Loyalist was a pearler.
He set an early pace and then trailed before out-sprinting his 11 opponents in the passing lane. Loyalist paced the 2,613m stand from gate two in 3:15.0 ( mile rate 2:00.1). His sectionals were 29.9, 29.9, 28.1, and 27.5.
It was just Grima's second drive at Redcliffe Paceway after driving Loyalist to a two-metre second behind Its Mr Clooney in an Open Discretionary Handicap on June 16.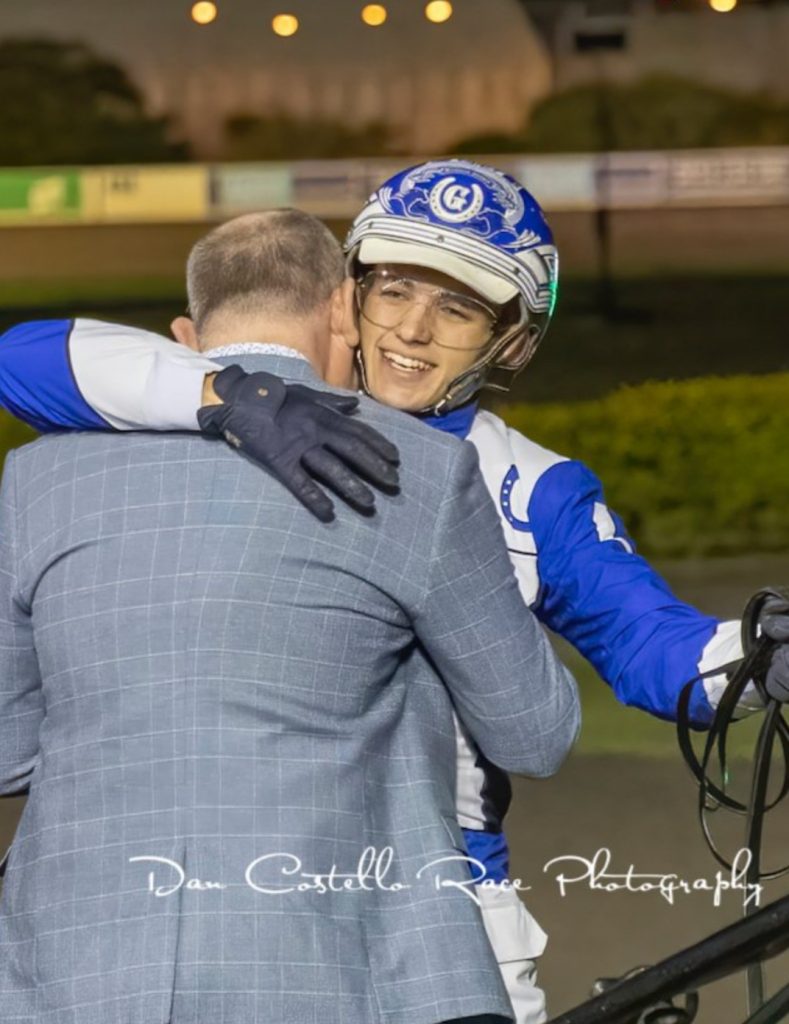 "I like the track because it's different. I had the time of my life there. You have to think on your feet and at the same time not get lost. It's so different to the Menangle track home with the long straight.
"I like the fact that you have to think when you drive, I'd love to come back to Redcliffe and do it all again. It was the highlight of my career so far," Grima stressed
Grima is the middle child of five. His older siblings are Dean and Chelsea, and his two younger ones are Bryson and Montana.
"Montana did the Pony Trotters for a while and Bryson drove seven winners before he gave it away for another job. I'm the only family member still involved," Grima said.
Grima's next drive will be behind the Hayden Green trained, Lavazza (6), in race four at Canberra tonight (Monday June 26) at 7.37pm.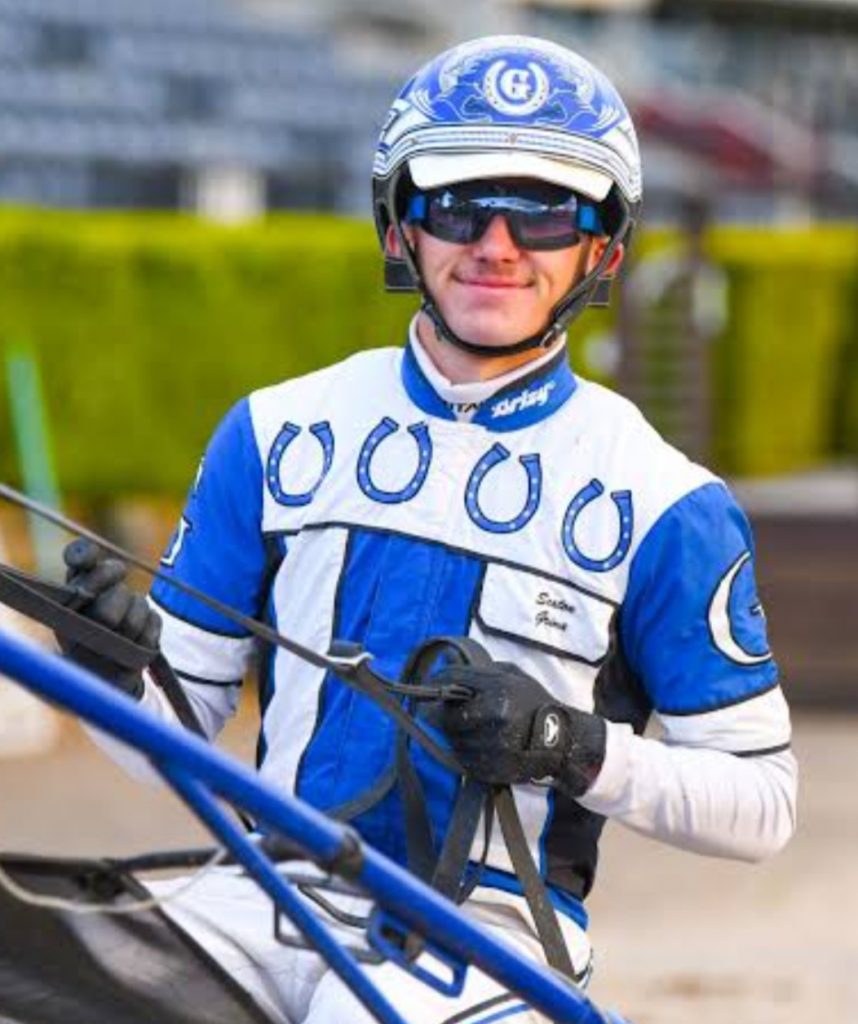 Seaton Grima wasn't born into harness racing, but he sure has made a huge impression in three-and-a-half seasons. Not bad for a Penrith lad, who is also a fully qualified cabinet-maker!