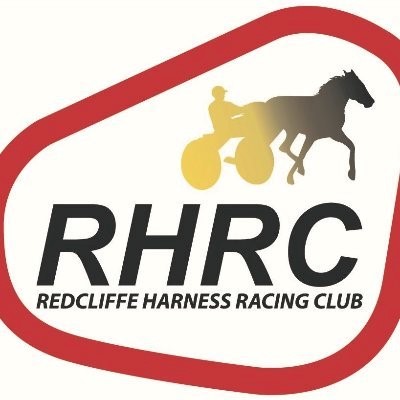 By Duane Ranger (Courtesy of Redcliffe Paceway)
For 35 years, 2016 Queensland Hall-of-Famer, Don Ross Snr, has been Clerk of the Course at numerous trotting in tracks in Queensland, including his beloved Redcliffe Paceway.
In fact, the man who established his family business Don Ross Show Entertainment was back in the jacket at Marburg on Sunday (September 6).
Family has always been paramount for Mr Ross. In fact, for more than a decade now his son Donny and grandson Donald have also donned the red coat.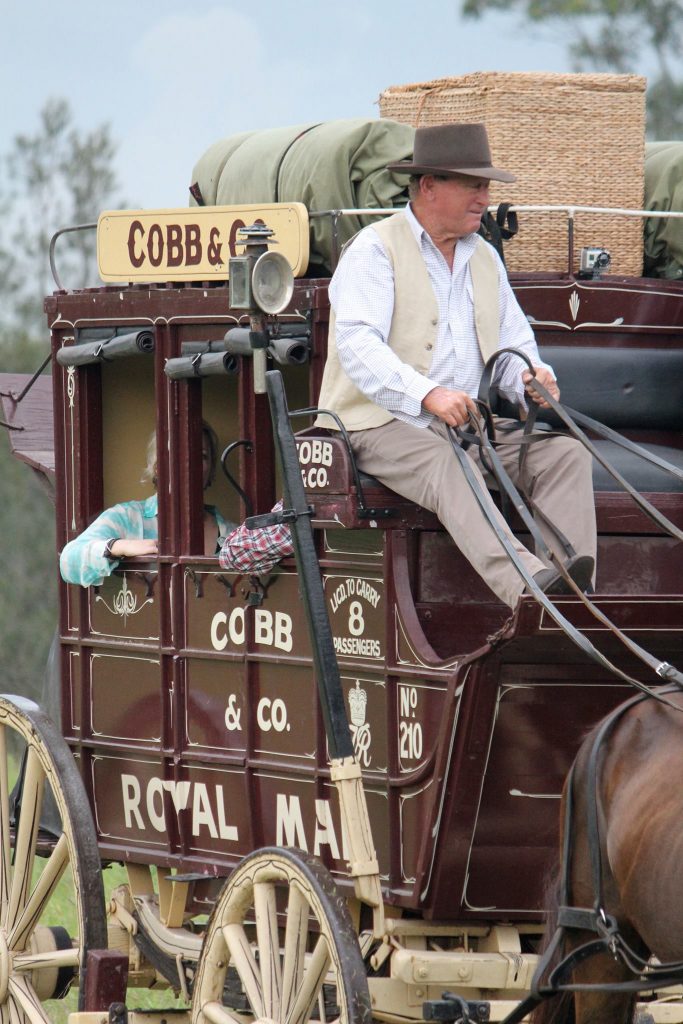 "They do a great job here at Redcliffe Paceway, especially Don Senior who has been our Clerk of the Course for several decades now. I personally rate them the best in Australia" said Redcliffe Harness President, Bernie Ring.
"They also perform in movies, chariot races at The Ekka, and have spent a lifetime in the harness racing industry. They are a wonderful family who have done a great job for years. Donny (Senior) is an absolute gentleman," he added.
Mr Ross said he had been involved with horses all of life since.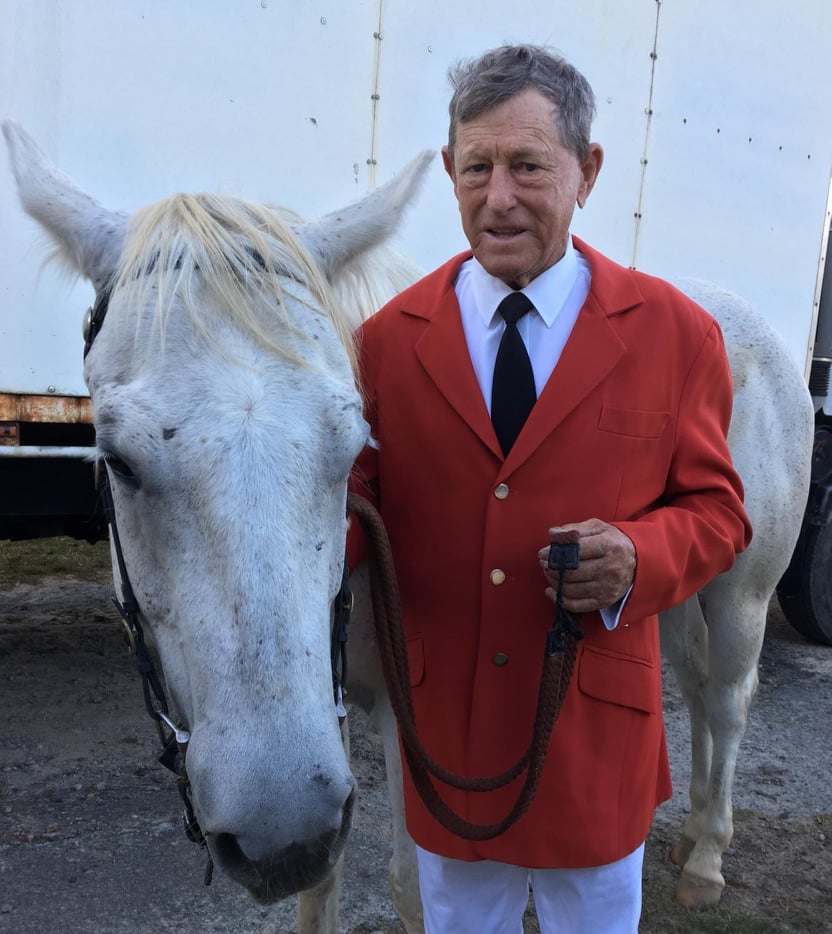 "I've been around them since I was a small boy, and I have always enjoyed my Clerk of the Course duties," the sharp minded 87-year-old said.
"I am also very proud that my son and grandson have followed me into that side of the harness racing industry," he added.
Mr Ross said he had experienced all aspects of riding and harness work since the early 1940's.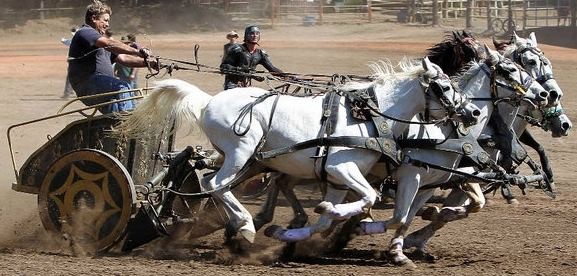 That experience led to the family supplying horses for film and TV promotions, as well as special events.
"We also have carriages and wagons that we apply to the entertainment industry. I've been a horseman all my life and have had many horses in my time. I never wanted to do anything else but work with horses. They have been in life," the Belmont pensioner said.
Mr Ross was the eldest of three children. His father James had horses.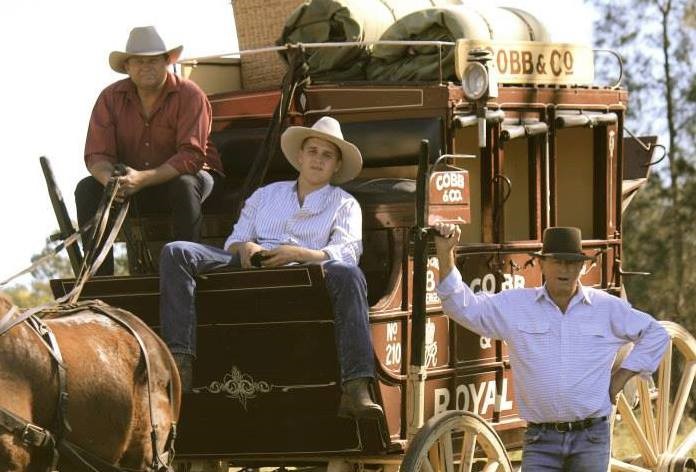 "My first job was delivering meat in a horse and cart for the local butcher. After I did the National Service, I managed a feed lot of 900 cattle at Tingalpa for 10 years.
"Then I got into harness racing and I brought a gelding from the Merv Wanless estate named My Gentry. He was a son of Gentry.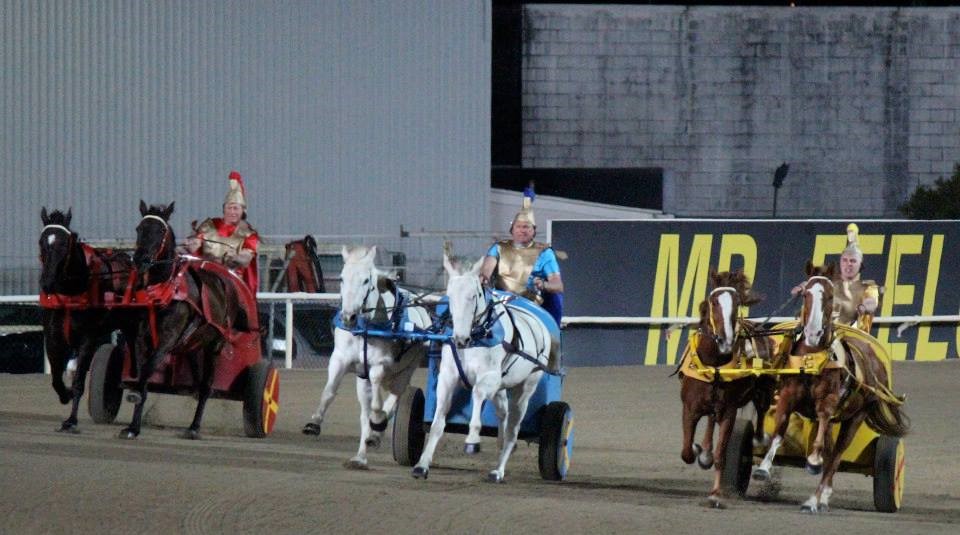 "That was my introduction to harness racing, and over the years I've trained and raced many horses. We have had a lot of pleasure and success with them."
In 1986 Mr Ross was asked to be Clerk of the Course for Racing Queensland.
"That job has been a big part of my life ever since. "I enjoy the two main tracks here in Brisbane, but I've also enjoyed working at country tracks over the years like Marburg, Rocklea, God Coast and Toowoomba.
"I've seen some really good pacers and trotters over the years but it would be hard to pick the best, because they are all special to someone."
Mr Ross and his wife of 58 years, Judy, have two children and seven grandchildren, – four of whom who are quads.
"My daughter, Jenny and husband David, live a few streets away and Donny and Lisa and their children live in the next door property.
"We are a close family and always there for each other," he said.