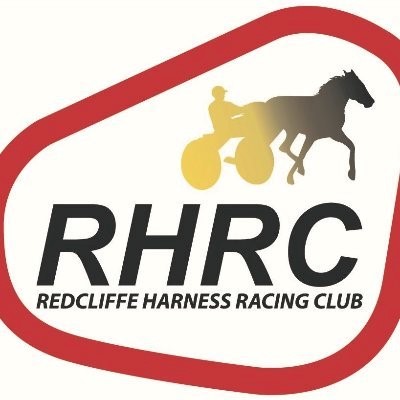 By Duane Ranger (Courtesy of Redcliffe Paceway)
Sam Clotworthy has dabbled with gallopers, and has even worked for Gai Waterhouse, but deep down the 25-year-old has always wanted to be a harness racing driver.
Now thanks to Harness Racing Australia, and 'good ole' Redcliffe Paceway, the New Zealander is living the dream in the Sunshine State.
The Auckland-born and highly regarded age-group cricketer, notched up his 21st career win and 13th this season when saluting in race seven at Redcliffe Paceway last Wednesday evening (October 6).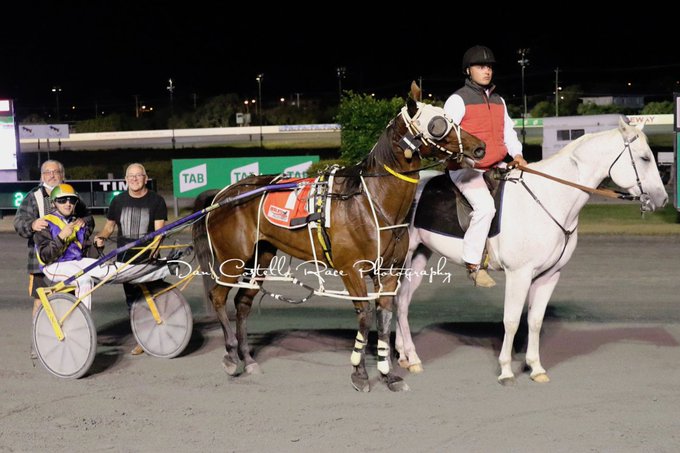 Clotworthy took the trail with the Stephen Bunz trained Im Isabella (1) behind the pace-making Champagne Reactor. The 8-year-old mare then went up and eyeballed the leader at the 300m.
The daughter of Badlands Hanover then sprinted away to win by 5.5 metres. It was just her second victory in 131 starts, and first since September 2017. That was also recorded at 'The Triangle'.
Im Isabella, who opened up a $51 outsider, and eighth favourite in the nine-horse field, paced the 1,780m mobile in 2:14.2 (mile rate 2:01.3). Her sectionals were 31.1, 32.3, 29.3, and 30.1.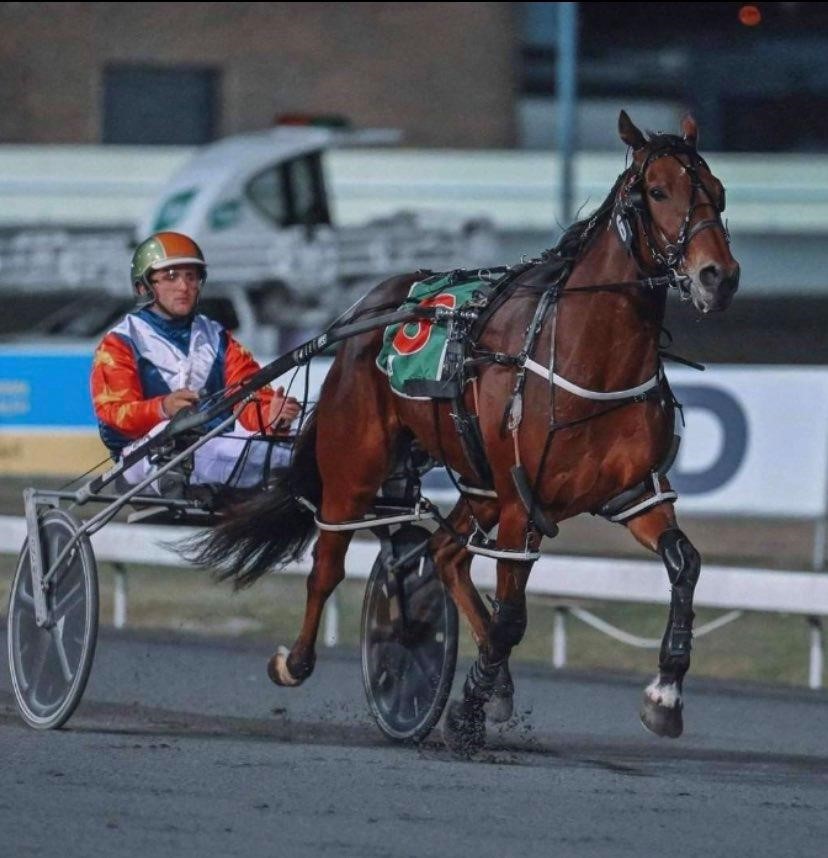 "I've driven her three or four times now and I enjoy communicating with Stephen. We thought putting the pacifiers and the half-hood on her might work and it has half-turned her around.
"Two starts ago at Redcliffe I thought she was real unlucky when the horse in front of her was stopping. Stephen is doing a nice job with her and needs to be commended," Tamborine-based Clotworthy said.
Meanwhile, Bunz said he only got the bay mare nine weeks ago from John Durston.
"I had her for three months just over two years ago when Russell Kajewski owned her. He asked me to train while he was away. She was not going well at all.
"However, when I had her she was only unplaced once. Russell returned and retired her until John Kerr asked to buy her. He had 36 starts with no success, and then came to me and said 'do you want to buy her'?"
"She won bonuses of $12,000 and another $7000 odd. She is a Fake Left mate so good for breeding. I have clicked with her," Bunz said.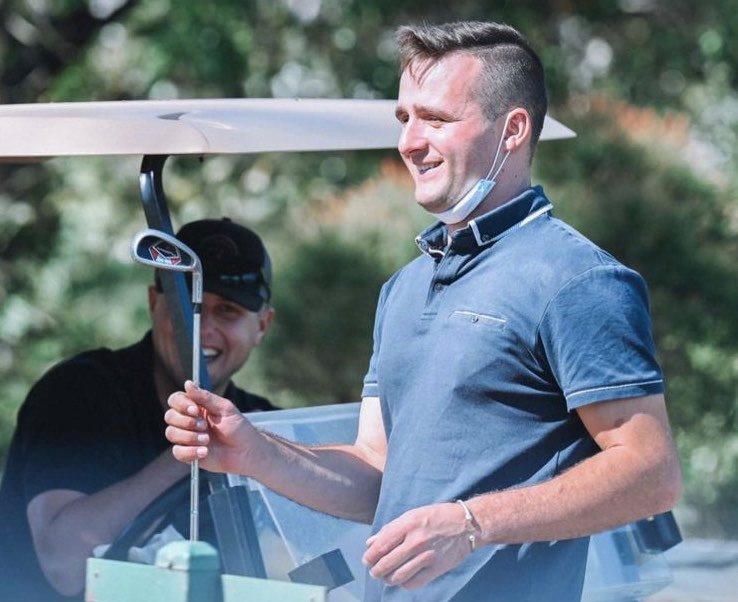 He said he had been using the services of Clotworthy to drive all of his horses because he saw the talent he had.
"Sam's got a lot of potential as a driver, and is a very good communicator. He's also not hard on the horses. He provides a very good overview of their performances.
"That's been crucial in keeping him on my team. My favourite driver is Nathan Dawson, who I compare to Dexter Dunn, but I think Sam, with the right direction and opportunities, will provide a bright future to the industry here," Bunz said.
"The mare's original owner – Russell Kajewski – passed away last year while working a horse. That was very sad, but I know Russell would have been happy she clocked up another win," he added.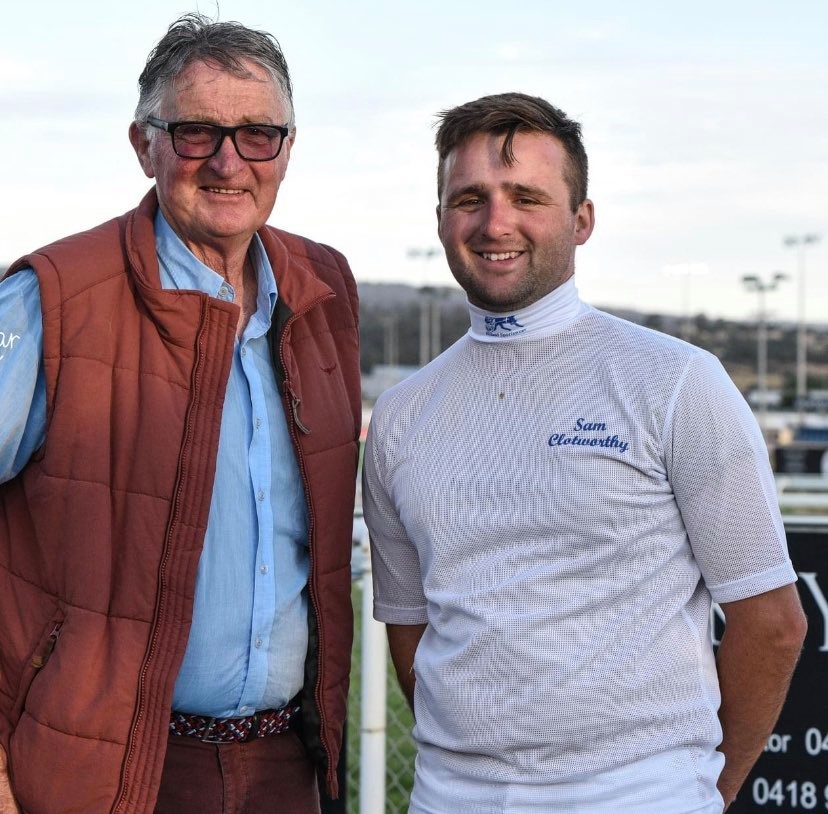 Clotworthy was over the moon he could keep that winning feeling going for both Bunz and the late Mr Kajewski.
"This is all I've ever wanted to do and I enjoy it so much because you build bonds with both not only horses but people involved in the industry.
"I'm glad I got too big to even ride over the sticks. Ever since my teens this is all I've wanted to do. I'm grateful to Grant and Trista (Dixon) for the opportunity to work for them and their multiple winning national championship stable," Clotworthy said.
He said he caught the racing bug off his grandfather, Barry (Clotworthy).
"I used to go to the gallops a lot with him when I was young, and I've always loved horses. It wasn't until I spoke to Auckland trainer and owner, Tim Vince, I actually did something about it.
"I was 17 at the time and was attending Whangarei Boys High School. Not long after Tim put me onto top Auckland horseman, Brent Mangos, and ended up working for hm for two-and-a-half years.
"I drove at about 30 trials and then due to some personal stuff I needed a change of scenery, a new start, so I headed off to Australia six years ago," Clotworthy said.
He ended up working for Caulfield galloping trainer, Clinton McDonald, before working as a track rider and junior foreman for Gai Waterhouse at Randwick.
Then after a stint with Anthony Cummins at Randwick, Clotworthy realised he was missing harness racing.
"I was just missing being in the cart. I was too big to be a jockey, so I put the feelers out and decided to go and work for Ben Yole in Tasmania.
"It was just the direction in life I needed. He was working between 80 and 100 horses and I only had to do another 18 or so trials to get my licence.
"I'm so grateful to Ben because I learnt to drive race-day there and I got my first winners for his stable. I was with Ben a year before joining up with Jack Butler last Boxing Day. I've been with Grant and Trista for just over a month," said Clotworthy.
While working for Yole at Sidmouth, north of Launceston, Clotworthy won the Junior Drivers Botra Series. His first winning drive came at his sixth attempt behind the Yole trained Nancys Baby at Elwick on June 26 last year.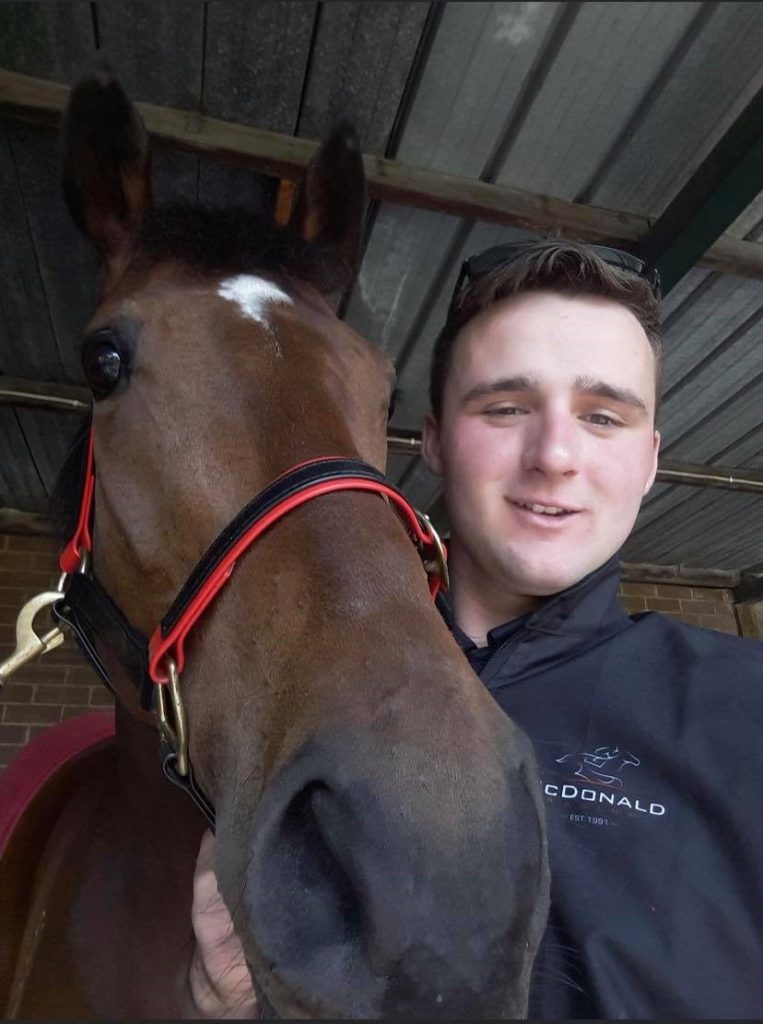 "That was a memorable drive, and I'll forever be grateful for the opportunities Ben gave me. Every win is special to me, especially that last one behind Im Isabella," Clotworthy said.
"I especially enjoy driving at Redcliffe. It's a unique track and the people are like back home. Everyone is friendly and says hullo.
"I'm very happy in Queensland. I'm working for the best stable in the country and I'm the only claim driver. Grant has been very good to me. What he doesn't know about horses isn't worth knowing.
"I'm learning so much from him. I just want to keep taking it in and be a good employer. One thing I do have to do though is remember to call him Grant and not Grarnt like us kiwis say it," Clotworthy said.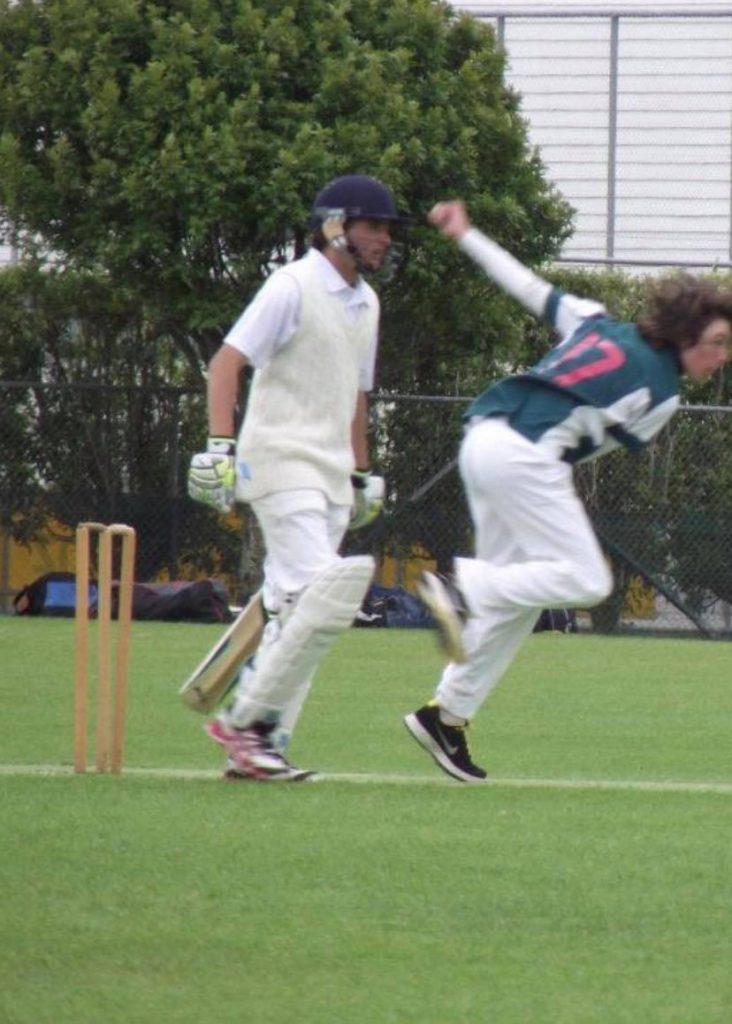 As to the future, Clotworthy has several drives this week and just wants to keep improving.
"I'm still fairly young and just want to take it all in for now and become a better driver each time I go out there. Long-term I'd love to train my own team one day," Clotworthy said.
"Australia has been good to me," he added.
Footnote: Im Isabella and Clotworthy have drawn three in race eight at Redcliffe Paceway on Wednesday.
For The Record: Clotworthy is a former Northern Districts age group cricketer who has played alongside some of New Zealand's best. The classy right-handed batsman, who also bowls left-arm leggies ('the Chinaman'), has a personal high score of 163 not out. He also boasts a single-figure golf handicap.