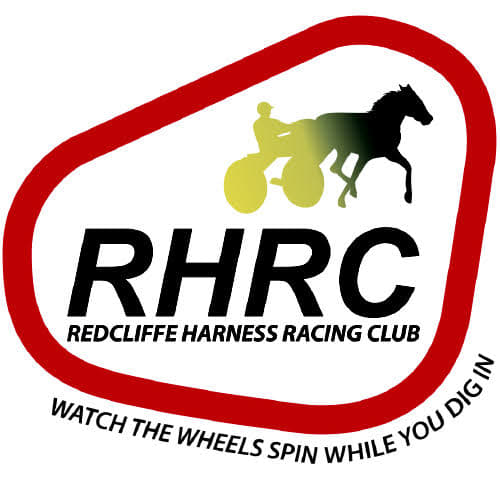 By Duane Ranger (courtesy of Redcliffe Paceway)
The 2-year-old pacer named after Victorian horseman, Brian Hunt, collected more than $17,000 in purses for Gary Vernon and his Taaffe family at Redcliffe Paceway last Wednesday evening.
The Vernon trained and Mathew Neilson driven, Yogi, sat parked, yet still proved too tough when winning the 10th event – the Burwood Stud 2yo Maiden Pace.
The son of Bling It On won his first race in six starts by 4.3 metres for his owners – Sue Taaffe and her sons Aaron and Chris. They won $3,280 in stakes, alongside the $14,000 they bagged for their first Q-
bred win.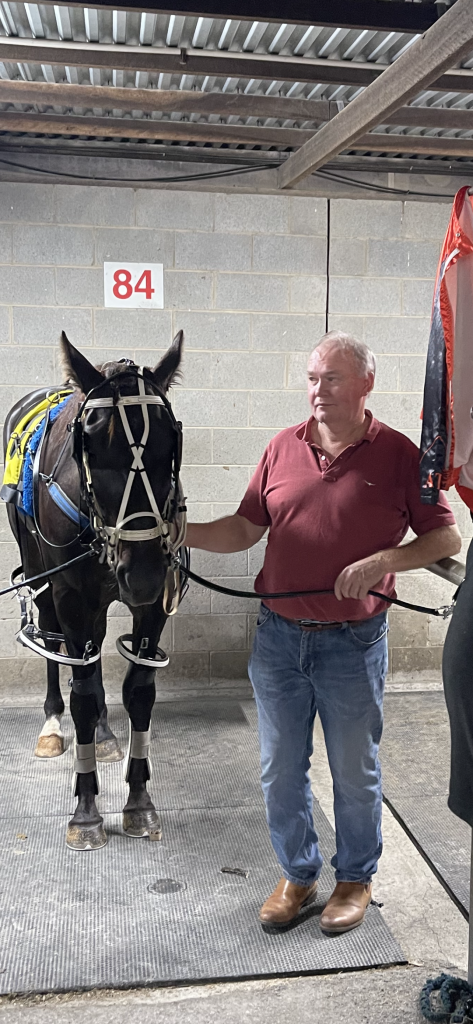 Taaffe (Sue) and Vernon, who have been together 20 years, bred Yogi.
"Brian is a good friend and I'm glad the horse we named after him won. He could do with his spirits being lifted as he hasn't been in the best of health.
"Brian and I go back a few years. He bred a mare named Darcy Darling (by Megamind), which I co- owned and trained 10 or so years ago," said Middle Park-based trainer, Gary Vernon.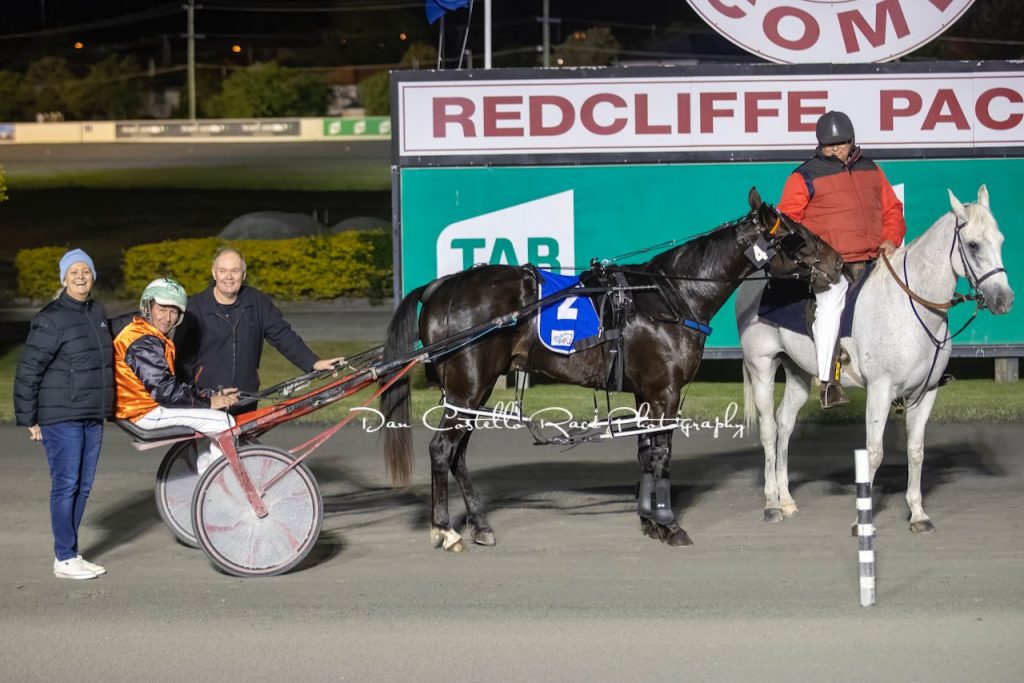 He said he remembered when the Vernon trained, and Joe Taaffe (another son) driven Darcy Darling won the fifth event at Redcliffe Paceway on September 5, 2012.
"We had a colt out of Darcy Darling and Safari in 2013. His name was Tyga ¬and he has won 13 races and nearly $120,000 in stakes. Aaron and Joe Taaffe bred him, and Joe did the training.
Darcy Darling is the first of two foals out of the eight-win 1992 Torado Hanover mare, My Amy, who in turn was out of 1982 three-win Entrepreneur mare, Bye Bye Beauty.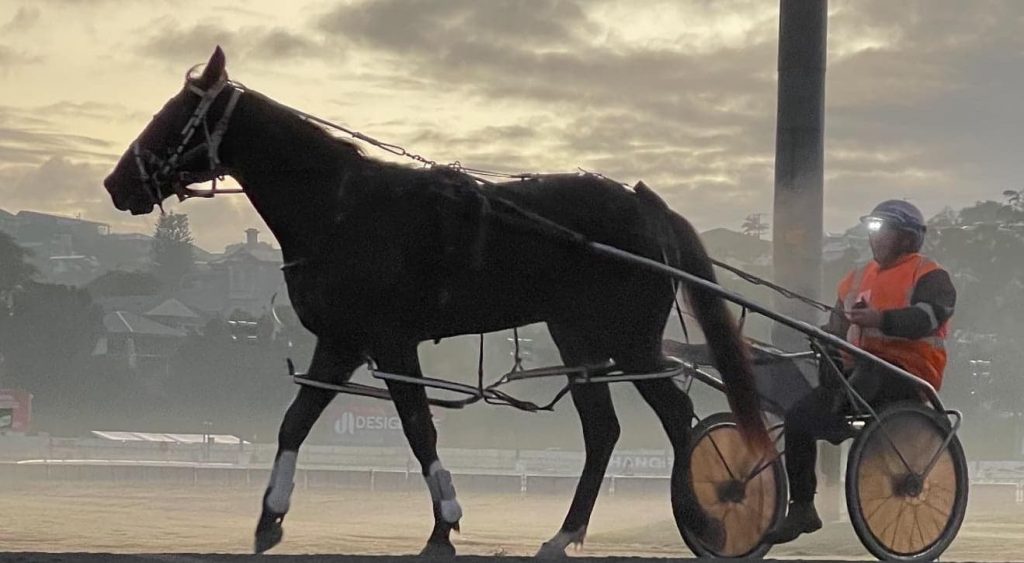 Travelnfast, who is the dam of Yogi, is also out of a daughter of Bye Bye Beauty. Her name was Safe Adieu. She was by Safely Kept and she won six races.
"I trained and drove Travelnfast. She was by Real Desire, and she won four races. She only had her last race in September 2018. Just over a year later, her Bling It on foal, Yogi was born," 60-year-old Vernon said.
Vernon said he has rented boxes at Willawong for 30 years and Yogi was his only horse in work.
"He's a nice horse. We were quietly confident he would go close if he could get handy. That was a gutsy win from the death seat.
"It's just a matter of him improving with time and racing now. I was going to line him up again next Wednesday night at Redcliffe, but with the bad weather looming I might hold off and get a race into him a week before the Triads start," Vernon said.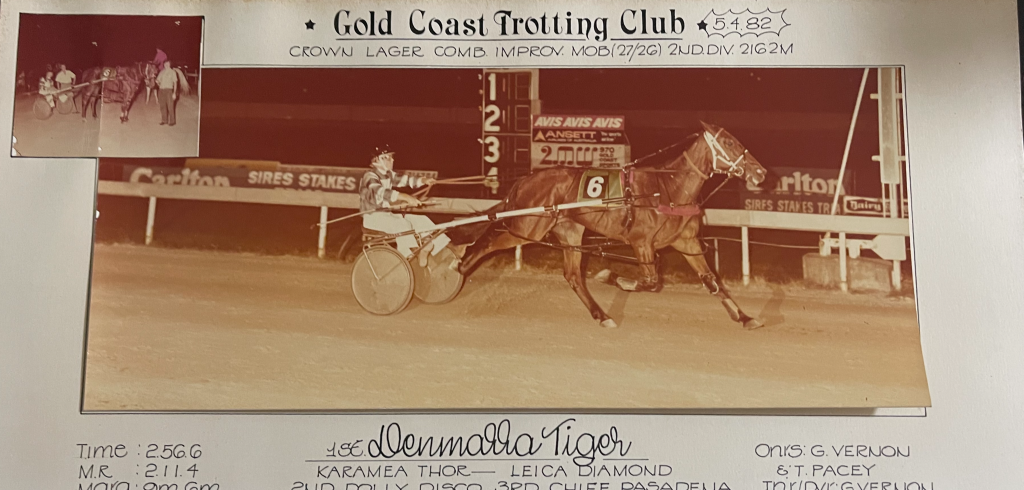 He said he put the mare to Bling It on because Joe (Taaffe) worked for the Luke and Belinda McCarthy and travelled everywhere with him when he was at his peak.
"Joe now works in Maitland, but apart from his connection, Bling It On matched up very well with the Travelnfast breed," Vernon said.
Vernon has worked for Boral in the construction industry for much of his working life.
"I used to work three or four horses in the Rocklea days, but with work commitments I only work one at a time now.
"This horse makes getting up quite enjoyable, but it's racing, and you can never get your hopes up, especially with juveniles.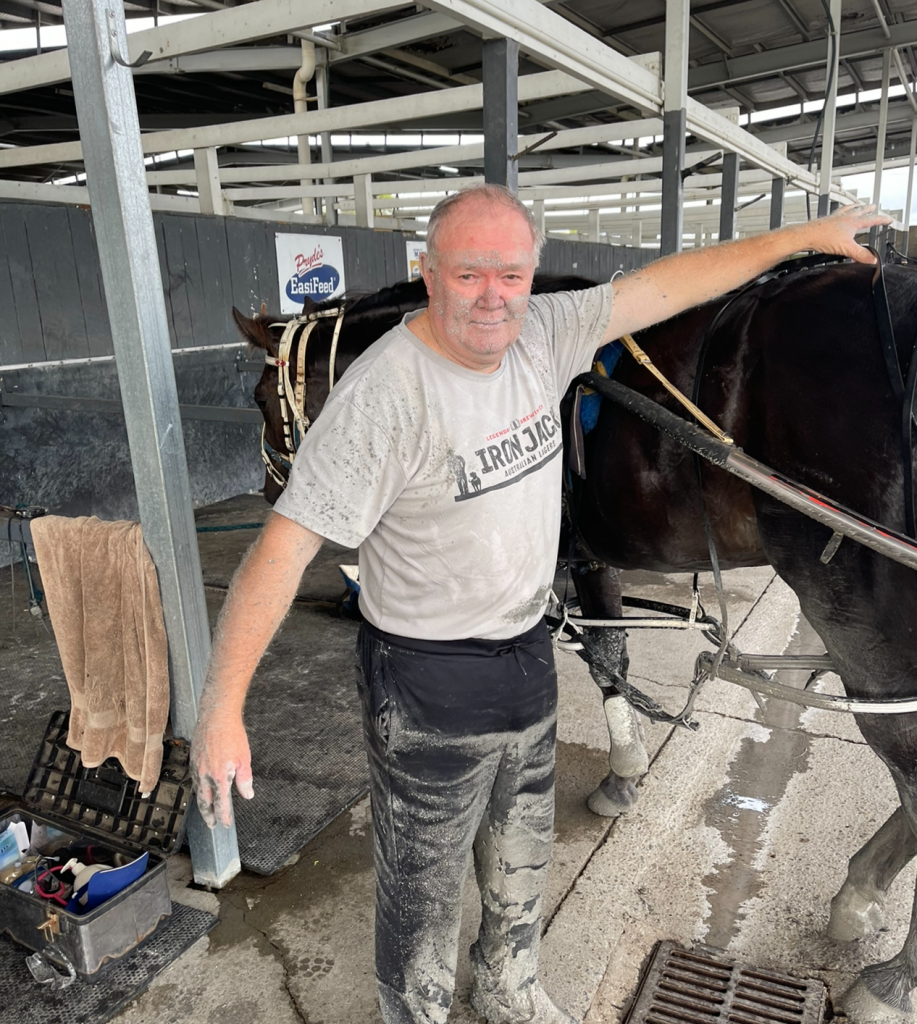 "His younger Mr Feelgood brother, who was born in October last year, is also a nice type. He has a very nice temperament, even though I've yet to do anything with him.
"I gave the mare a year off but am thinking about putting her to King Of Swing next breeding season," Vernon said. Vernon said he wasn't born into harness racing, but fell for the sport early on.
"Then when I wanted to get my trainer's license Graeme Bowyer and Carl Bellamy taught me a lot and were a great help when I started out."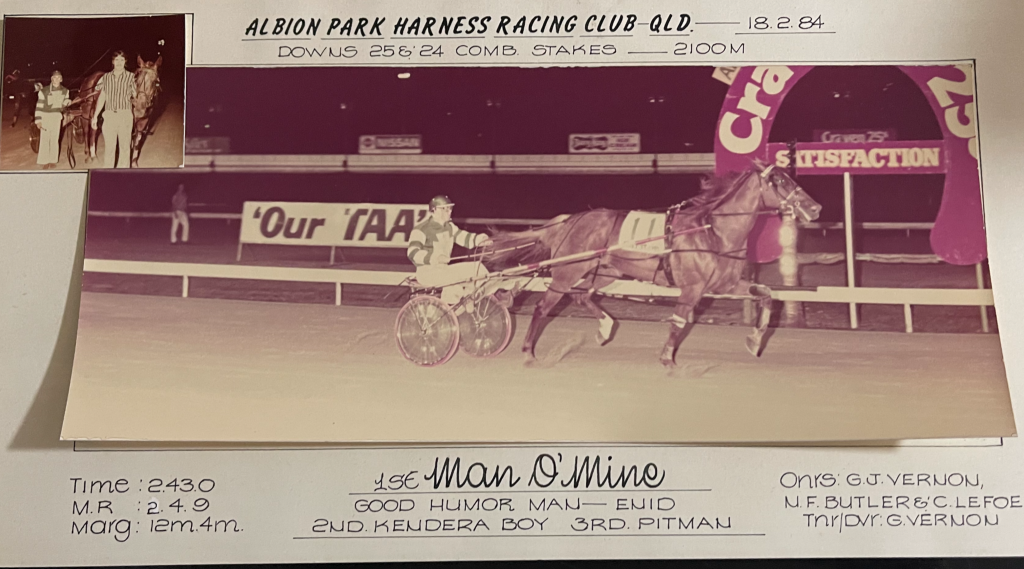 Vernon trained and drove his first winner behind the Denmarra Tiger, which won at Rocklea on October 31, 1981. Records show that he has trained 113 more wins, placed 268 times and netted $278,003.
"My second winner came the same day behind Kanowski trained by John Cremin," Vernon said.
Although Vernon is yet to train a Group winner, he did drive the Allan Stone trained Atoms Exit to win the Group Three $35,000 Qbred Breeders 3yo Classic Final at the Gold Coast meeting on February 20, 2009.
All-up he's driven 236 winners, 583 placegetters, and banked $498,379 in stakes since 1982-83.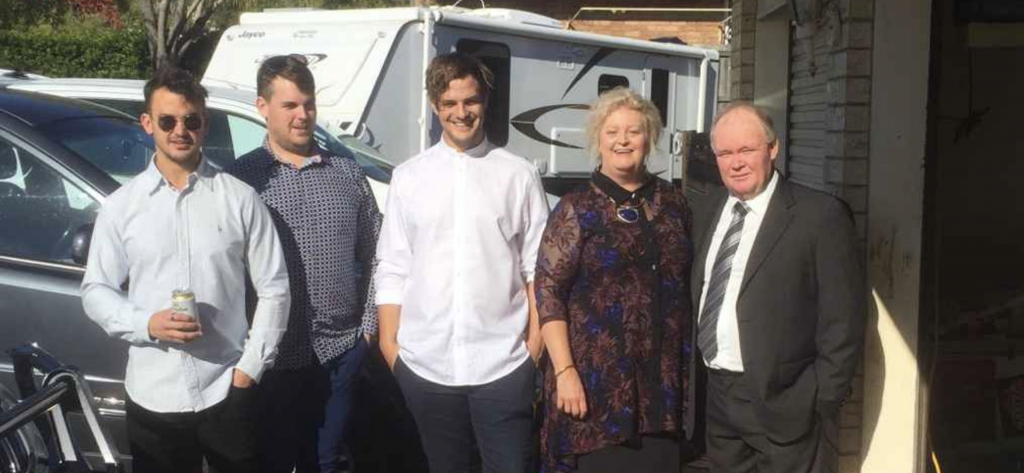 Some of the best horses Vernon has trained since¬ taking out his license in the early 1980s have been (highest stakes earner first):
Its A Charger 10 wins and $38,960; Hal Thomas 5 wins and $23,007; Win Or Die 5 wins and $21,781; Darcy Darling 4 wins and $17,857; Tangible Knight 9 wins and $14,047; Frosty Lord 9 wins and $11,274; Dejayangel 3 wins and $11,059; Lyons Road 4 wins and $10,670; Lite Prince 1 win and $10,366, Business Class 5 wins and $10,042.
Vernon's colours are blue, with the white Maltese Cross, and blue & white hooped sleeves.