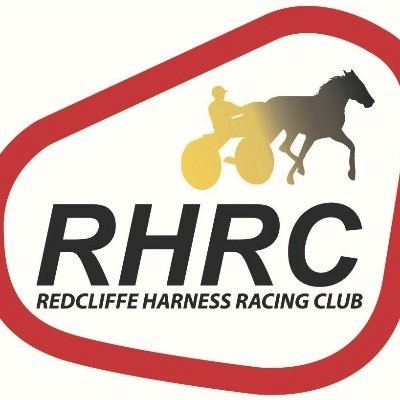 By Duane Ranger (courtesy of Redcliffe Paceway)
At just 23 years of age, New South Wales reinsman, Cameron Hart, has accomplished more in the sulky than what many drivers three and four times his age achieve in a lifetime.
And the Junee-born horseman has added a Redcliffe first to his impressive harness racing CV, by winning the third annual Trot Rods Series at 'The Triangle' last Wednesday night.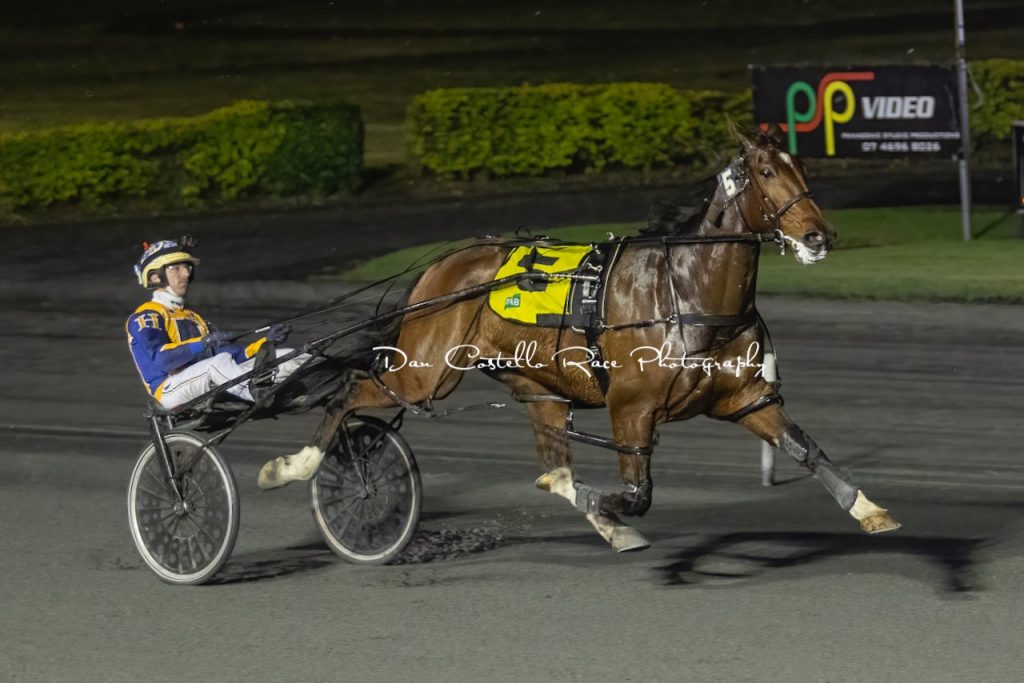 Not only did he and the Ricky Thurlow trained Just Dessy win race eight (Heat 18) ridiculously easy by 24.2 lengths, but they recorded the fastest ever one lap around Redcliffe Paceway.
The duo paced the 947-metre mobile in a slashing 63.5 seconds. That was 0.3 of a second quicker than last year's winner – the Chantal Turpin trained and Peter McMullen driven Adam Crocker, which then equated to a 1:48.4 mile rate.
The inaugural Series was won by the Donny Smith trained and Paul Diebert driven With The Band in 64.77.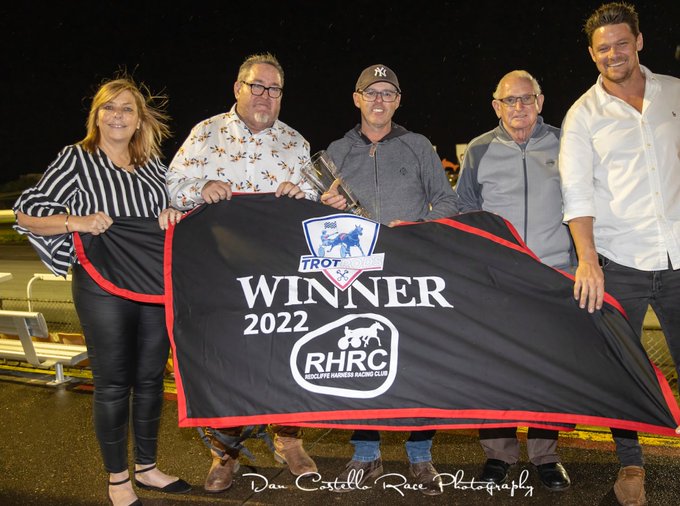 Hart also won with the Grant Dixon trained Flo Ryder the following race.
The winner received an Otto Tuza horse float, the Trot Rods 2022 rug, $4,250 in prize money, and a $10,000 bonus.
Hart also won race nine (heat 19) behind the Grant Dixon trained Flo Ryda in 65.5.
It was Just Dessy's second look at the track and first over the sprint journey. Hart said he had driven at 'The Triangle' a few times previously, but nothing measured up to what he experienced on Wednesday.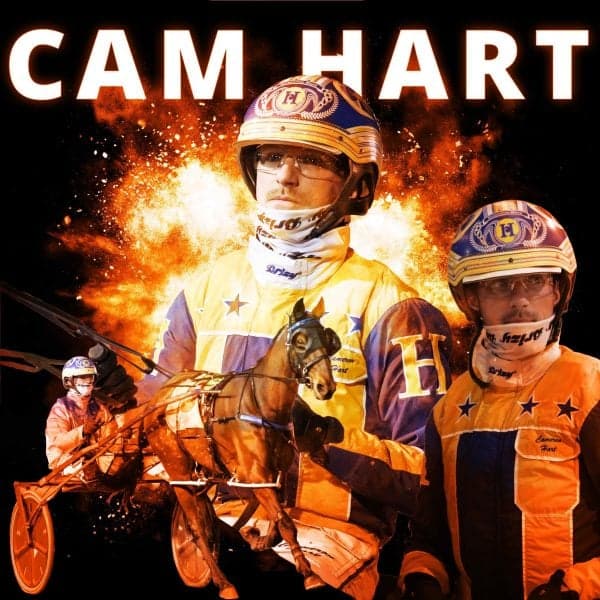 "That was a huge thrill. The track is very different to what I've driven on, but that's what I like. I love diversity in racing. I drove a Group One winner at Alexandra Park this season.
"That was also a unique feeling – going around the other way. I just want to thank the Redcliffe Club for thinking outside the square and running races like this. I really enjoyed the concept. Hopefully I'll be back," Hart said.
"Big ups also to Ricky (Thurlow) and the owners. I came down on Monday for the draw and was over the moon when I got to select my own drive in race eight. Even though he drew five I thought he would be hard to beat," he added.
Hart was selected by Racing Queensland for the 20-heat Series because he was New South Wales leading reinsman. He was also joined by Queensland's best – Angus Garrard, Taleah McMullen, Nathan Dawson, and Adam Sanderson.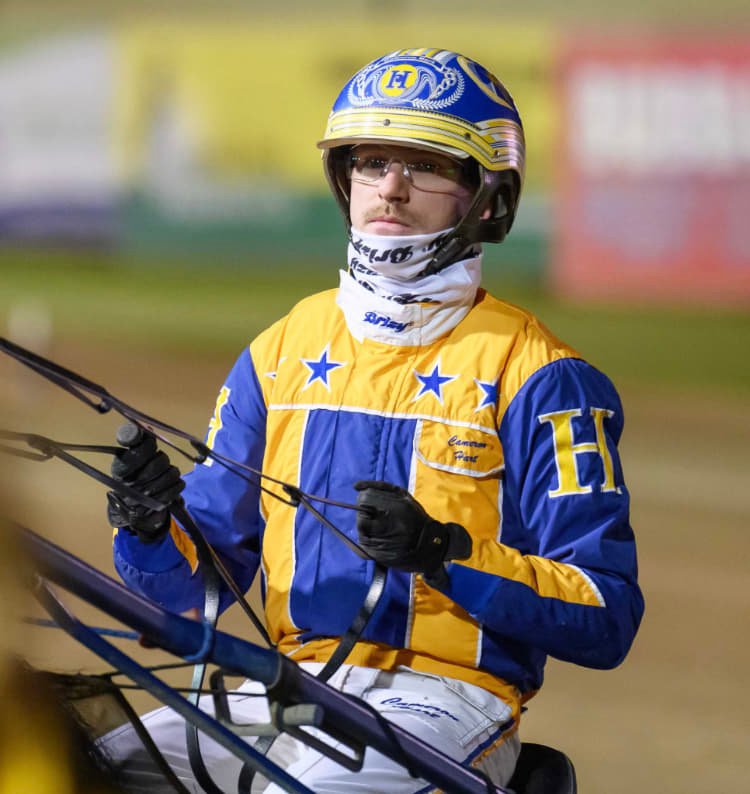 Hart is the leading driver in New South Wales this season with 91 wins ($1.1m) – 20 more than Jack Callaghan. The duo finished first and second last year with 174 ($1.9m) and 157 winners respectively.
"I'm living the dream and have had some real good trainers, like Jason Grimson, support me. It's just such a thrill to be doing what I enjoy doing most," Hart said.
The latest of Hart's five Group One victories came in Auckland at Alexandra Park on April 29 when he drove the Grimson trained Majestic Cruiser to win the $100,000 New Zealand Messenger.
His other Group Ones came via the Grimson trained Ideal Dan in the Riverina Championship Final at Riverina Paceway on April 16 this year; the Jarrod Alchin trained Madrid in the NSW Breeders 2yo Fillies Challenge Final at Menangle on October 30, 2021; the Jarrod Alchin trained My Ultimate Byron in the APG 2yo colts and geldings Gold Bullion Final at Menangle on April 24, 2001; and the Emma Stewart trained Techys Angel in the Riverina Championship Final on his Wagga home course on April 4 last year.
The talented young driver notched up his 500th career win at Tabcorp Menangle on August 3 last year when scoring with the Michael Xuereb trained Birdy Mach.
He has now reined 662 winners from 4,117 starters. he's also placed 1,063 times and netted $6.4 million in purses.
"It's all a bit surreal really. To think I've done all this in just five years of driving even surprises me," Hart said.
Hart said his family were all involved in harness racing.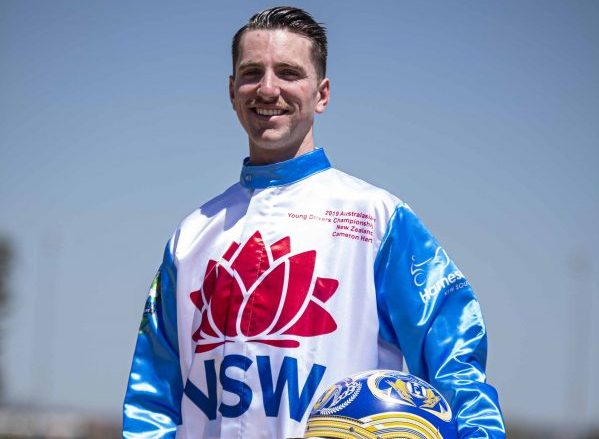 "I got into the sport via my Uncle Trevor White. He has been a top trainer in the Riverina for more than 40 years," Hart said.
Hart is the youngest of two children to Mark and Michelle. His sister is Ashley.
For the record: Hart drove another winner on his favourite track – Tabcorp Park Menangle, behind the Grimson trained Fire Fox in race six on Saturday night (May 28).