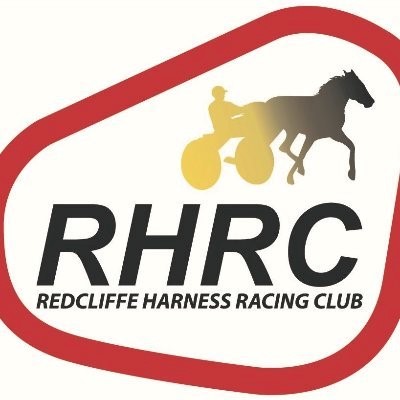 By Duane Ranger (courtesy of Redcliffe Paceway)
Rosewood trainer, Colin Knox, knew Monterey Jack was fired up before he took him to the Redcliffe races last Thursday afternoon… a kick in the head kind of gave it away.
"I always like to give him a five-lap workout on the morning of his races. I thought he would go all right, because he was fired up. He really wanted to go.
"He lashed out and gave me one on the front of my head. It was nothing major. He clipped my hat, but I certainly felt it. That's the type of horse he is. He knew he done wrong, and got on with the job after that," said Knox, who also owns the 9-year-old gelding.
Perhaps if the TAB knew 'Jack's' temperament they might not have opened him up paying $26 to win.
Thanks to another typical lovely drive from Paul Diebert, Monterey Jack notched up his 18th career win and 11th since Knox got him from Nathan Turnbull in New South Wales in early November, 2018.
"That was his second win in two weeks at Redcliffe. He also won five last year. He was full of himself on Thursday morning and when he lashed out, I thought, here we go, he can go close tonight," Knox said.
Monterey Jack started from gate nine and Diebert settled him near the rear early, before shooting the Santanna Blue Chip gelding to the three-deep on the rails position down the back straight the first time.
Then just before the home turn Diebert landed the trail with the tough ole bay. That's when 'Jack's fired up attitude kicked in, and he ran away from them to win by 2.4 lengths. 'Jack' paced the 1,780m mobile in 2:12.4 (mile rate 1:59.7). His sectionals were 31, 31.3, 28.1, and 30.4.
"I've seen Paul drive some nice races, but that has to be right up there. He just bided his time three-back and then waited patiently for the gaps to open up.
"I was quite surprised the way 'Jack' sprinted up the straight. That was the first time he had won up the passing lane. He usually likes it out wide where there is more room," Knox said.
"I've always liked the horse. He's not quite an Albion Park-type horse, but he's right up there with the best couple I've had," the 69-year-old added.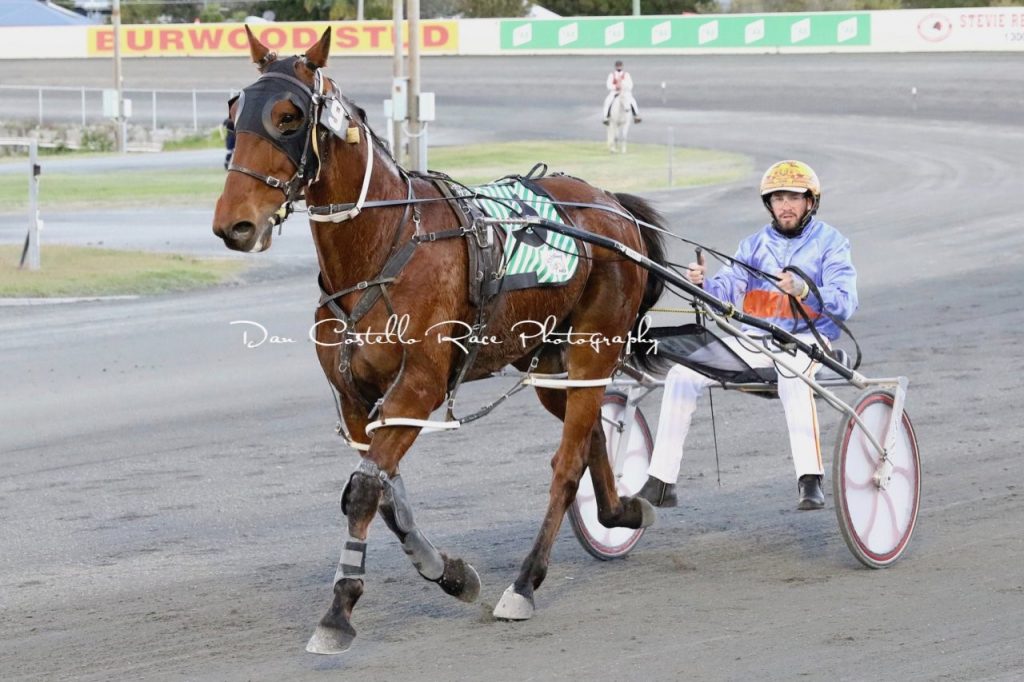 In fact, he said 'Jack' and a 1996 Its Motor Power gelding, Its Powerfull Pete, were the best two standardbreds he had conditioned.
"'Pete' was one of the first horses I bred. He was the first foal out of 1991 Majestic Skipper mare, Majestic Alexis. He raced a lot at Rocklea and won six races back then. I think he's still the best I've trained. 'Jack' is catching him though," Knox said.
Back in the early 1990s word got out that Knox was looking for a mare to breed from and before long he got a tap on the shoulder from Queensland breeder, Gordon Stevenson.
"Gordon said he overheard me talking to someone about wanting a mare. To cut a long story short that mare was Majestic Alexis, and I put her in foal to Its Motor Power, and Its Powerfull Pete was the result.
"I bred five foals from here. Powerfull Pete had the most potential, but Braycrest Falcon (2000 Il Rapido colt), won eight races. That mare fuelled my fire for breeding. I bred a lot of Braycrest horses," Knox said.
Knox also stood stallions during the late-1990s early-2000s with Enrique and Itz Motor Power being his best.
"I've always loved breeding horses and racing them. I think it stems from way back when I used to attend all the gymkhanas back in New Zealand with my parents.
"My Dad (Norman) bought his first horse with his brother, Bruce in the mid-1960s. They then bred from Jolly Jan, who was a sister to Jan's Dream. Sadly, Dad died in 1969 and Mum never carried on with the breed," Ashburton-born and educated Knox said.
Knox was in his late teens at the time and leaving the family farm he worked in various jobs in Ashburton, Rangiora, Christchurch, and Auckland, Knox then spent a year in London in 1977.
"Not long after my brother-in-law contacted me to see if I wanted to work in Brisbane. He paid for my airfare and I ended up working at the Breakfast Creek, right next door to Albion Park."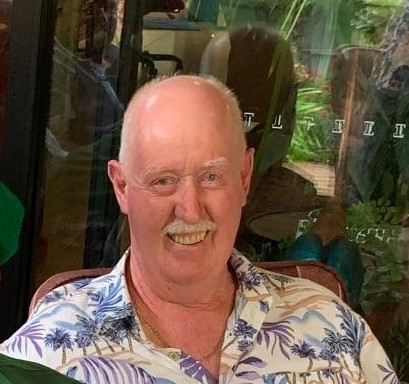 Knox bought a home in Brisbane and in the mid-1980s relocated to Narangba. He came to Rosewood in 1995.
"I've been training since the late 1990s and really love it in my retirement. I have come full circle since those Ashburton Gymkhana days and watching good horsemen like Doody Townley go around," Knox said.
Racing Queensland records show that Knox has trained 21 winners since March 27, 1999 – four of them via Monterey Jack in 2021.
Knox, who is not married, said he really enjoyed being a hobby trainer and working three days a week at the Rosewood Golf Club.
"I've worked in clubs and pubs most of my life, and have also worked in the travel industry. I even worked at the Rocklea oncourse TAB during the 1980s. That's when I thought I'd like to get involved, hands on," Knox said.
Knox has two horses at his Amberley stable. The other is the maiden 3-year-old Sportswriter filly, Mummy's Girl.
"She finished fifth at Redcliffe on April 1 and she is owned by Tony Veivers, who owns the property where I have my track at Amberley. That was only her fifth start and she will have her first start for me when I get her fit. I really like racing my horses at Redcliffe. I like the surface and the people who run the place.
"They are a progressive club and the track suits my class of horse. The committee does a very good job. The one hour and 25 minute journey to 'The Triangle' is not a problem, especially when your horses enjoy racing there."
Knox said Monterey Jack would start again at Redcliffe Paceway this Thursday where he will be going for his third win on the track in three weeks.