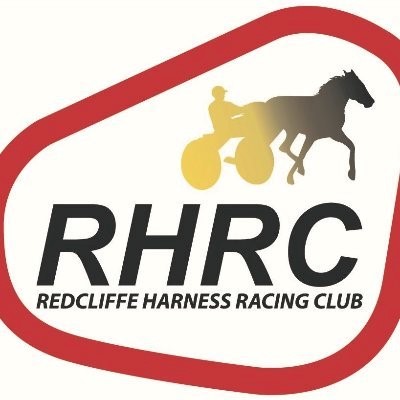 By Duane Ranger (Courtesy of Redcliffe Paceway)
It doesn't happen often but visiting Group One winning horseman, Bernie Hewitt, has trained and driven a Redcliffe winner.
The New South Wales native, who has been campaigning his team of 11 in Queensland since early July, and will remain here for another couple of weeks, won behind the Lincoln Royal filly – Iamajoyride.
The 3-year-old, who is owned by Hewitt's wife Cathy, sat back early from gate six and then proved too good when the third event at 'The Paceway' last Thursday afternoon.
Some nice driving from Hewitt saw Iamajoyride situated in the one-one at the bell, and then in the lane she powered down the outside to get up in the last stride and win by a half-head. She paced the 1,780m mobile in 2:11.8 (mile rate 1:59.2) and her sectionals were 30.4, 31.6, 29.3, and 28.9. It was Iamajoyride's seventh win from 31 starts ($57,659) and third this season.
"We bred her out of the Grinfromeartoear, Onajoyride. She won nine races. I don't come to Redcliffe often, but when I do, I really enjoy it. She also won six days earlier at Albion Park.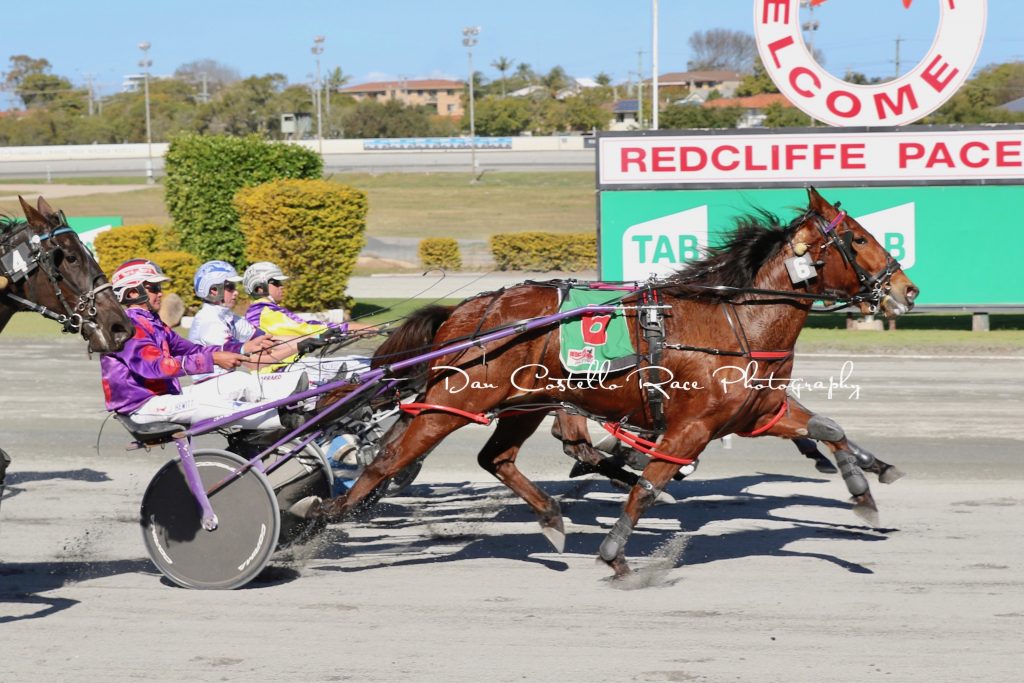 "The Redcliffe track is unique and quite fast and I like driving there. It makes a change from all the others, which can be similar. I think the club does a good job," 59-year-old Hewitt said.
"I know I have trained and driven perhaps one other winner there in the six or seven years we have been coming up, but I just can't remember," he added.
Records show that Hewitt's most recent Redcliffe triumph came via Ima Black Beauty on August 22, 2019.
"That was the last time we undertook a Queensland campaign. Covid ensured we didn't come last year, and it has played a part again. We had to ship all of our team across the border to Queensland on Friday (August 13).
"We have farmed our horses out to several trainers with some going to Jack Butler at Logan Village. My daughter Gemma works there. Some have also gone to Shane Graham and Grant Dixon.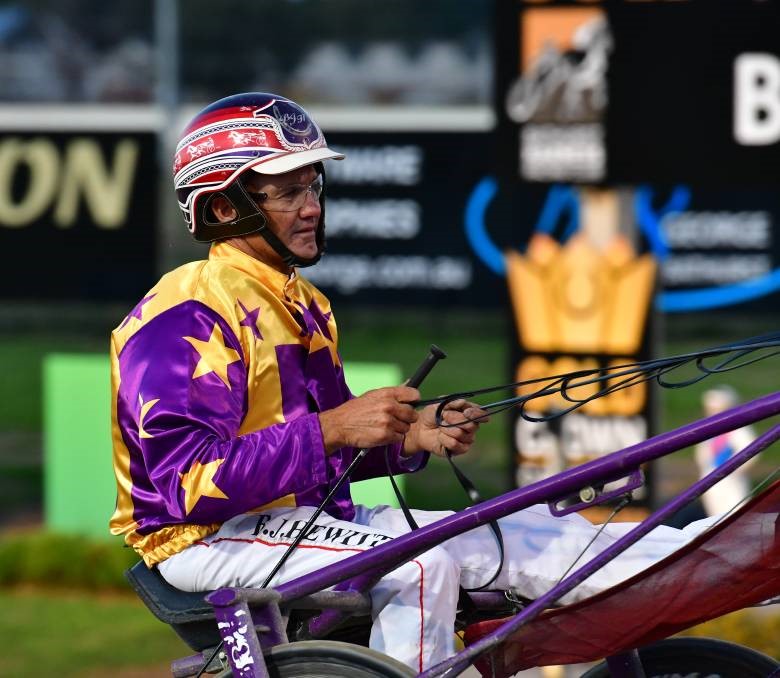 "We were staying at Tweed Heads and working the horses at the Pony Club but Government made the change on Friday. It is a bit awkward but at least we are racing and have to be thankful for that," said Hewitt.
"It's just too wet back home and the weather is much kinder here in the winter. The racing is also quite attractive.
"My wife Cathy and I he. We don't usually come up every year, but now that our three kids are all involved and Jason has taken over as stable foreman back home, we could be more frequent," Hewitt.
Even though he said he would have liked more than a dozen winners, Hewitt said this Queensland campaign was a successful one.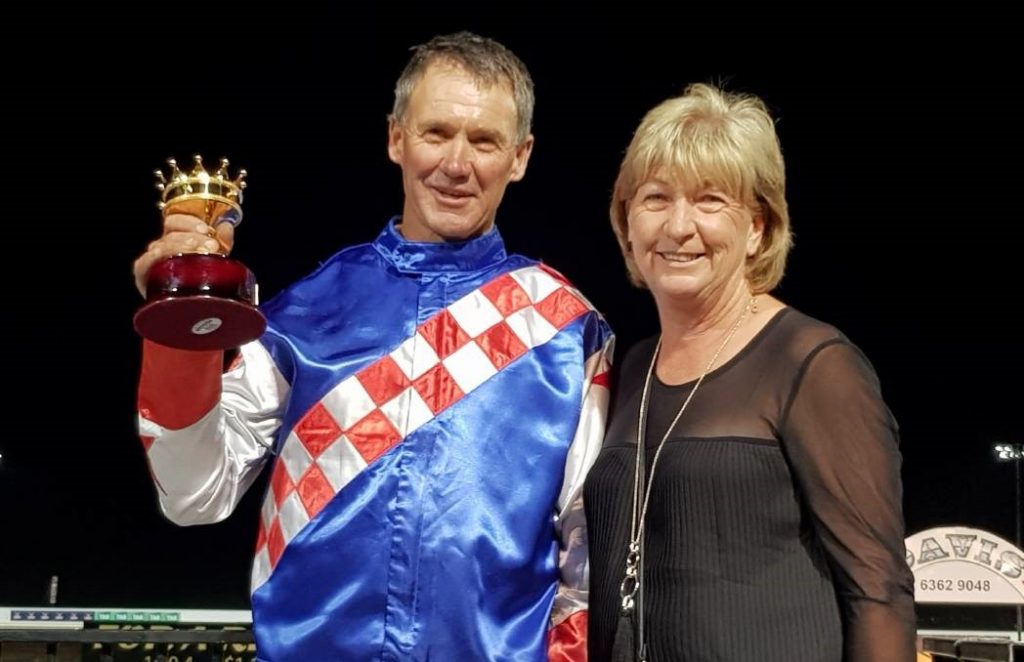 As well as achieving the two Qbred bonuses he targeted, Hewitt also brought up a personal milestone at Albion Park on July 31.
When Rock N Roll Heaven gelding, Make Mine Cullen, won the sixth race, Hewitt racked up his 1,500th career win in the bike. As of six months ago Hewitt said he had also trained 2,000 winners in a career spanning back to 1983.
The master horseman who relocated to Georges Plains (15km south-west of Bathurst – population: 248) in 2001, was unaware he even achieved the milestone.
"I didn't know about it until I saw it on Facebook. I never keep count so it was a pleasant surprise. I've always loved driving. It's something I dreamed of doing since I first got in the cart when I was about eight."
Hewitt is also an expert breaker and educator of young horses. He learnt everything standardbred through his father Tom, who worked a team of horses in Hewitt's home town of Crookwell. His siblings Mark, Jenna, and David also enjoyed the sport.
After relocating to Georges Plains Hewitt achieved many milestones including his first Group One win with Royal Story in 2017, and driving College Chapel to win the 2018 Gold Crown Final.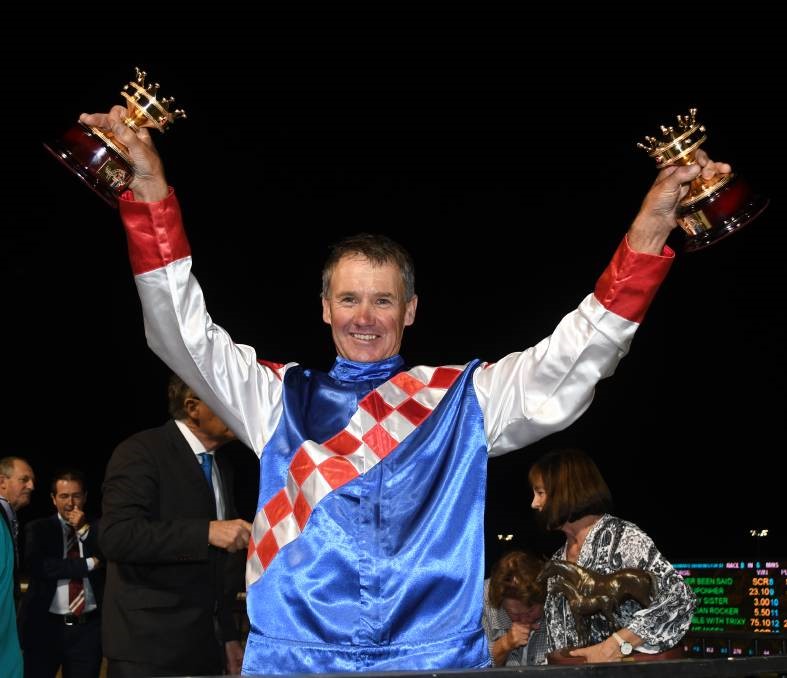 Hewitt has also twice won the race honouring his parents – the Tom and Angela Hewitt Memorial – which is staged each year in Goulburn. Those wins came via Royal Story (2018) and Lets Katchmeifucan (2019).
So, will the Hewitts be returning to the Sunshine State next winter?
"Most likely, depending on where Covid is at. It's always a learning curve for both me and the horses. You learn a lot about how horses cope with travel, their temperaments, and the change of scenery away from home.
"I know I'm a lot wiser for it and the horses will be too, next time they go away. It's been a valuable experience and something I will hopefully pass on to Jason and the team back home," Hewitt said.
"Winning at Redcliffe was a bonus," he added.
And speaking of bonuses, Hewitt won his two Qbred bonuses with Voodoo Lou and Head Noise both at Albion Park on July 9 and July 27 respectively.
"Those were the two races we wanted to win and we did it so the trip has been a memorable one, without the number of wins we might have expected," Hewitt said.
For the record Bernie and Cathy have three children – Jason, Gemma, and Doug, and the trio have taken after their parents being quality humans and quality horse people!