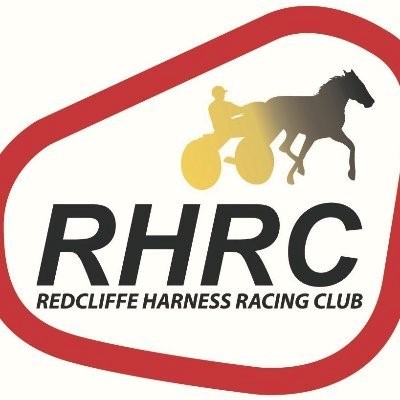 by Duane Ranger (Courtesy of Redcliffe Paceway
Karen Schulz's 26th career training victory at Redcliffe Paceway last Wednesday night can ultimately be traced back to the deeds of her eldest daughter, Kelsey.
"Kelsey (now 24) always loved horses, and I knew Dennis Smith had trotters and was always looking for someone to help him out. He lived not far from us, so I asked if Kelsey could help him out at his barn, and he was only too pleased to let her have a go.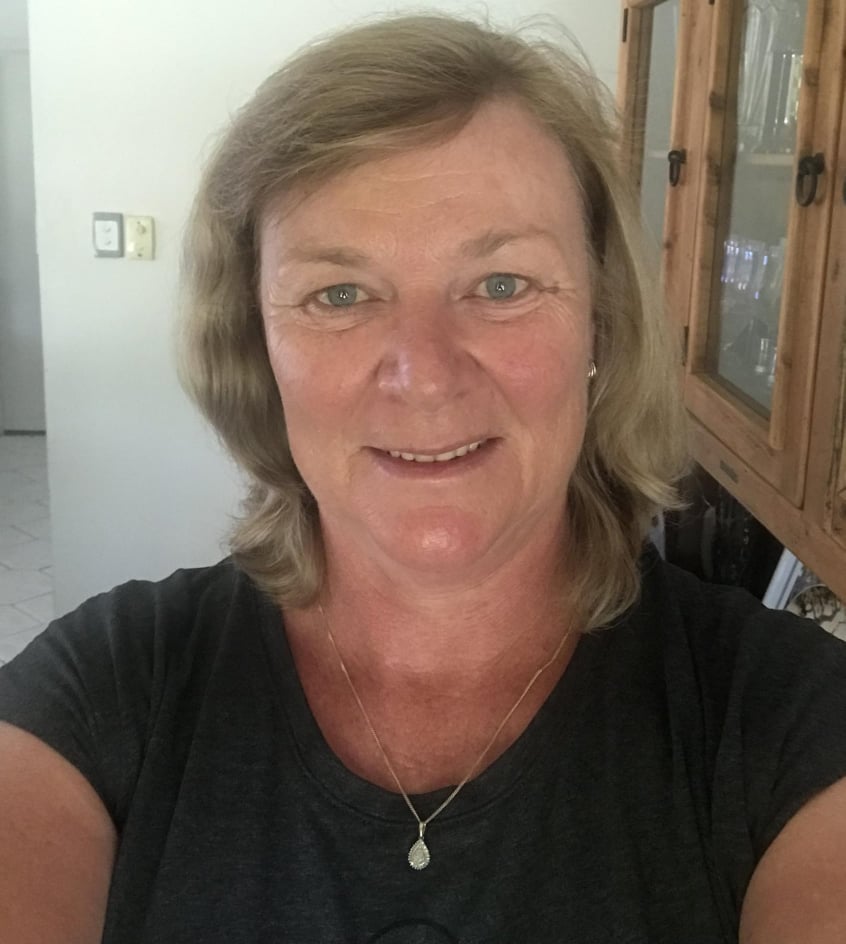 "Then one day Dennis asked me if I wanted to sit behind a trotter. I said 'yes' – and then when I came my last quarter in 29, I was hooked. So, you could say Kelsey and then Dennis got me into the sport," Schulz said.
Both Mum and daughter have trained and driven several winners since the Smith days – the latest coming five days ago thanks to the Chris Petroff driven October Racketeer in the eighth race at 'The Triangle'.
October Racketeer opened the $1.65 favourite and at no stage gave his favourite punters any cause for concern. Petroff rocketed him out from gate three and led all the way, winning as they liked.
The little fella nicknamed 'Ted' was eye-balled by the $2.20 second favourite, Reduced To Ashes (5) on the home turn, but October Racketeer proved way too strong pulling away to win by 2.2 metres. There was daylight (26.5m) back to Joy To All in
third.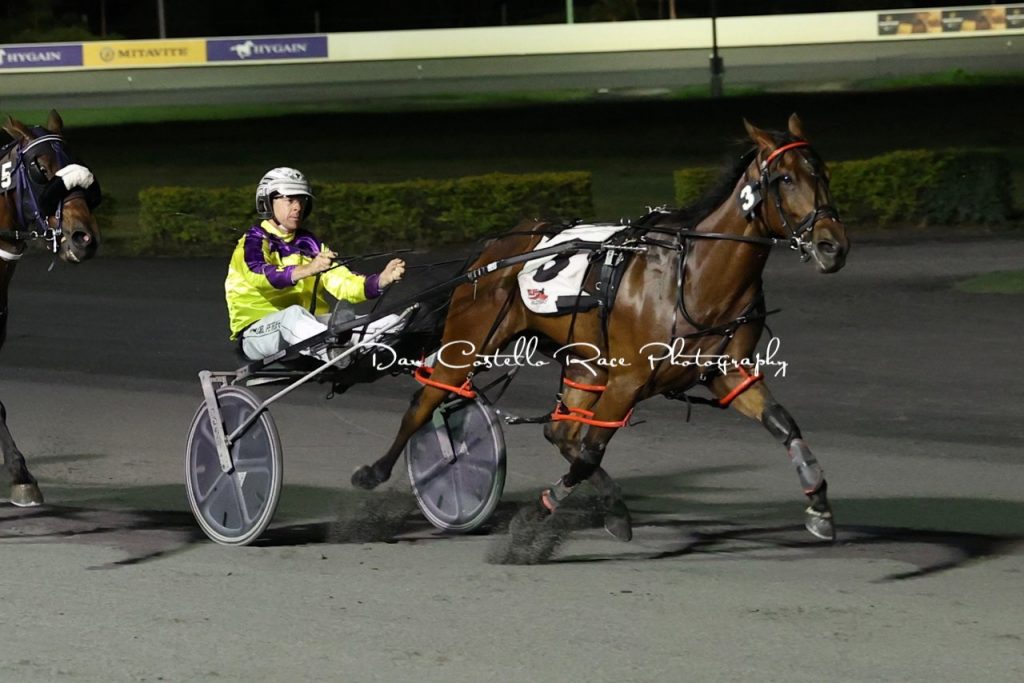 "That's the shortest priced favourite I've ever had line up at the races, and boy was I nervous, especially when he led. He's only a little guy, still pretty, young, and hasn't led much in his races. He has a bit of potential. I realised that when he went 1:54 at Albion Park recently (October 1).
"What a nice drive it was by Chris! He is not only a very good reinsman, but he also looks after my horses really well. I don't drive any more, I'd rather leave it to the professional like Chris, who know the horses and analyse the form," 54-year-old Schulz said.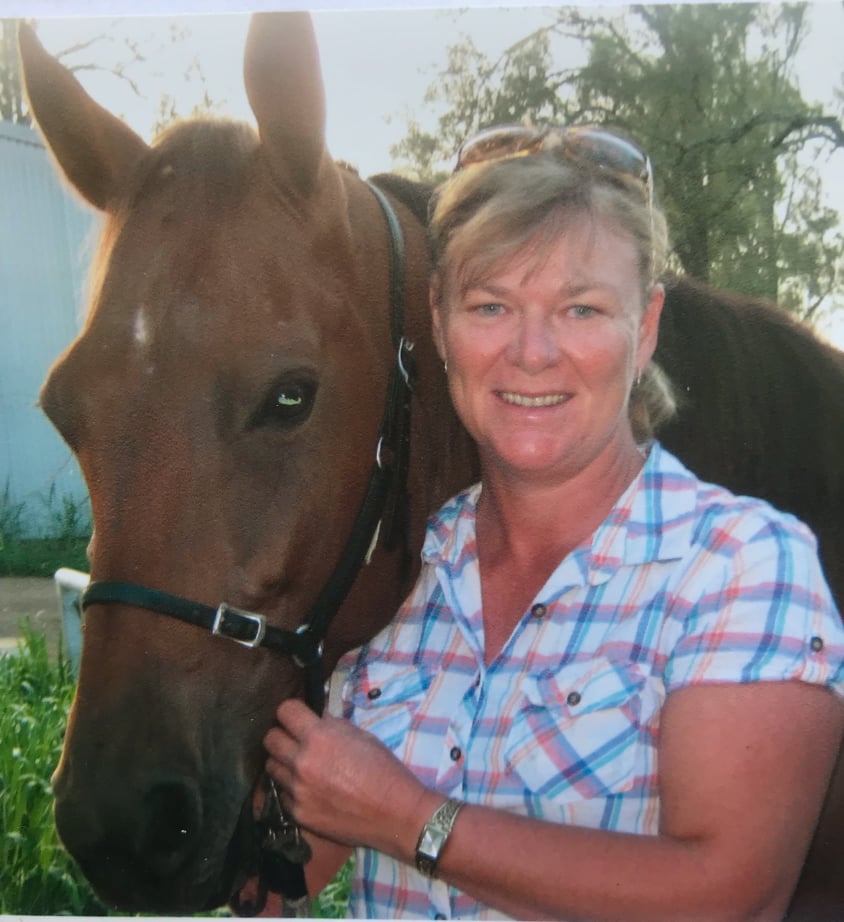 The 3-year-old Mr Feelgood gelding paced the 1,780 mobile in 2:14.9 (mile rate 2:01.9). His sectionals were 31.8, 33.2, 30 even, and 28.4.
It was 'Ted's' third career win and second this season. He's also placed 10 times since making his debut at 'The Triangle' in August last year.
Schulz also owns October Racketeer (3). He was bred by Lizette Donohoe.
"I was very lucky to get 'Ted'. He's such a lovely little guy. I was helping out Peter Donohoe with some of his young ones and he offered me 'Ted' once he had won his first Q-bred bonus as a 2- year-old.
"That was such a wonderful gesture, and so generous. I've had him since October 2020, and he's my only horse in work at the moment. I'll nominate him for Thursday's meeting this week," Schulz said.
Schulz had her first starter at the races in September 2014. Her first training and driving success came via the 2009 Art Major gelding, Major Verde in the first race at Redcliffe Paceway on December 4, 2014.
"I also owned 'Verde' as well. He's the horse I cut my teeth on. I have owned and trained all of the horses that I have raced including Soldier of Fortune and Beau Chisholm. I'll never forget that first win. I was very excited," she said.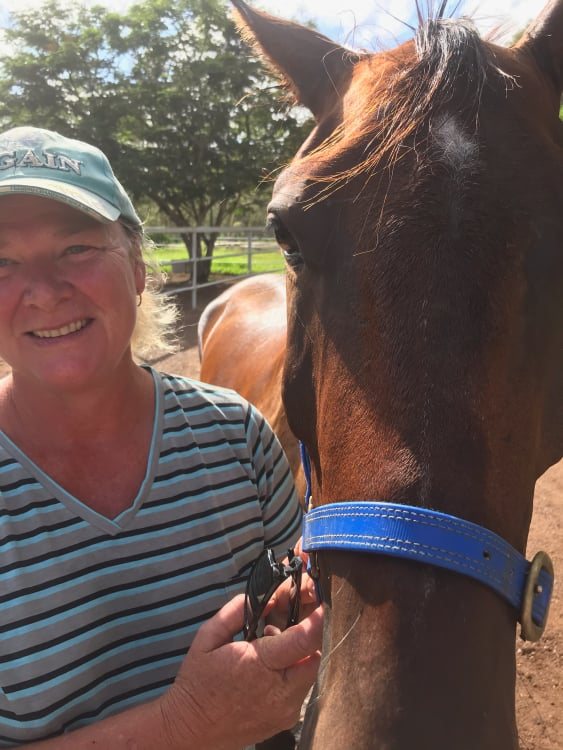 Sadly, Schulz lost her husband Peter in 2012, and soon after her doctor insisted that she find a hobby or something to occupy her time.
"So, I got my trials licence and went from there. When I went back to the doctor and told him about my love of horses he said: 'I asked you to find something for yourself, not to kill yourself'," he
joked.
Schulz met her current partner, Allan Godwin seven years ago and they operate out of Ironbark and fast-work their horses at Marburg.
Godwin is an experienced horseman, who according to Racing Queensland records, has trained 30 winners (one this season) since October 1983.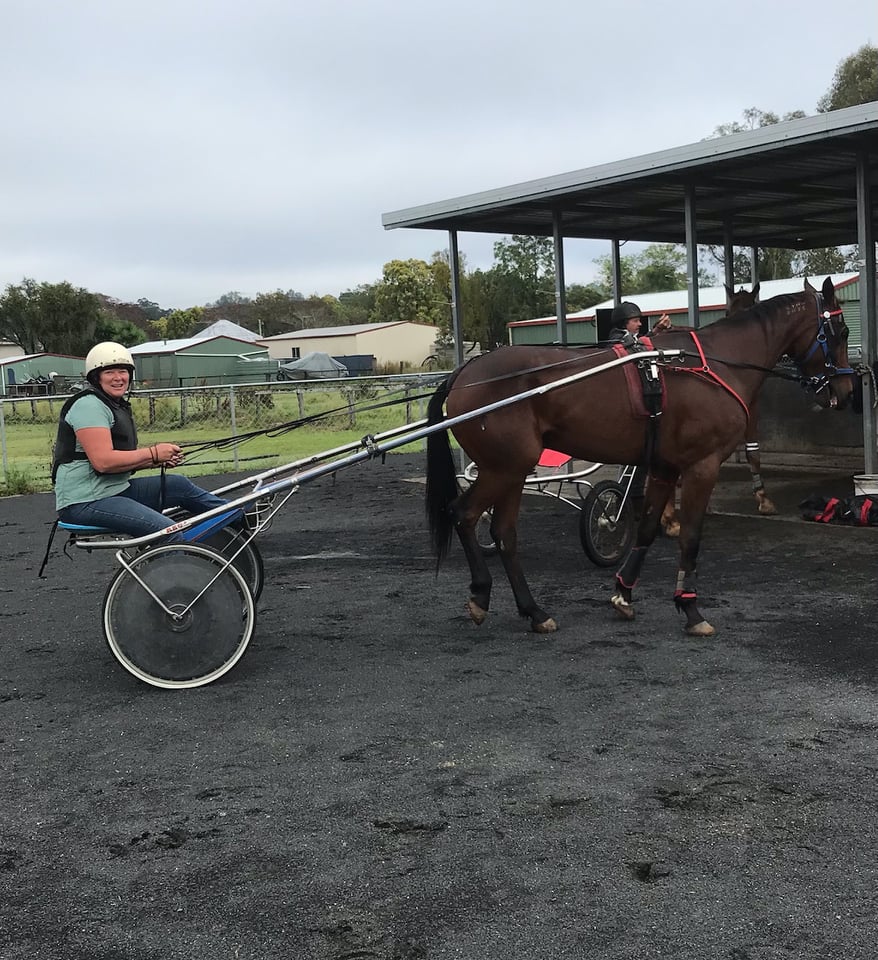 Schulz was vice president of the Marburg Pacing Association for six years and still helps out at the track with maintenance and work requests.
"I am also breeding for the first time this year as well. 'Ted's' Mum – the Art Major mare, The Tom Boy has returned a positive to A Rocknroll Dance.
"It's a nice family. The grand-dam, The Red October (1993 Vanston Hanover mare) won 22 races and more than $175,000."
Schulz has three children, who all love horses – Kelsey, Lydia, and Dan.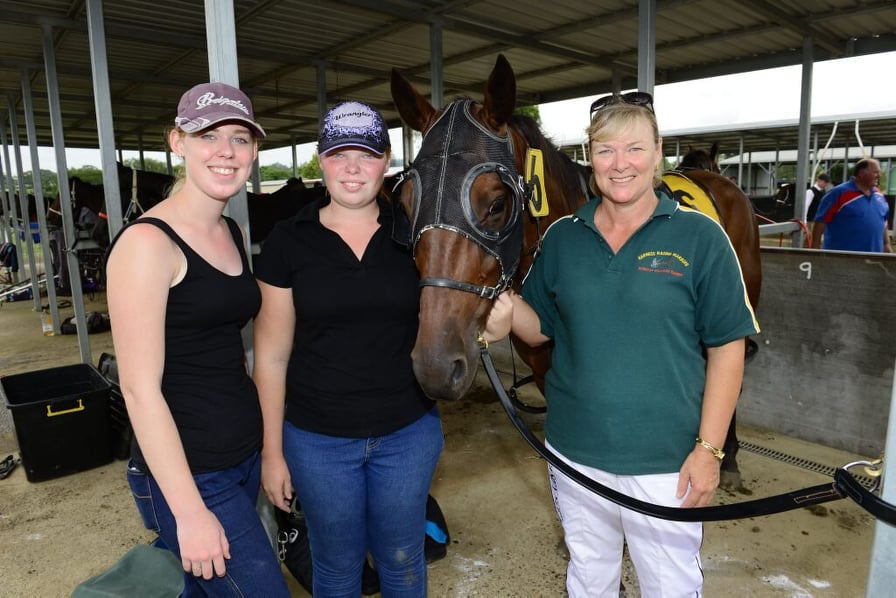 "Dan just told me he absolutely loves the horses while I'm talking to you. Kelsey has her own colours and my kids helped me design my own gold and purple racing silks.
"Allan has been absolutely wonderful. We are a racing family and all love the horses so much. We also love Redcliffe Paceway.
"Most of my wins have come there. Bernie (Ring) and his team do a great job. They are a very progressive club and I really enjoy racing on the track. It suits my horses," Schulz said.