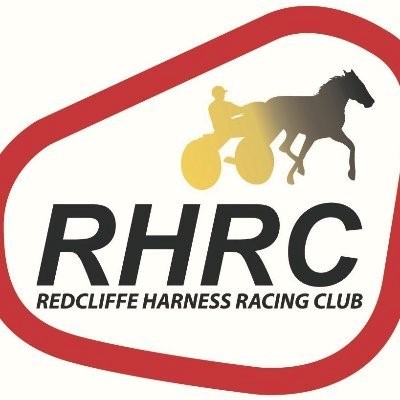 by Duane Ranger (courtesy of Redcliffe Paceway)
Crown Mojo was bred on his trainer, Jason Carkeet's Buaraba Creek property in November 2015, but the winner of his last two Redcliffe starts is now destined for a racing career in Tasmania.
The black Mr Feelgood gelding will head to Ben Yole's Sidmouth stable in Tasmania having won at 'The Triangle' on the last two Wednesday nights – November 10 and 17.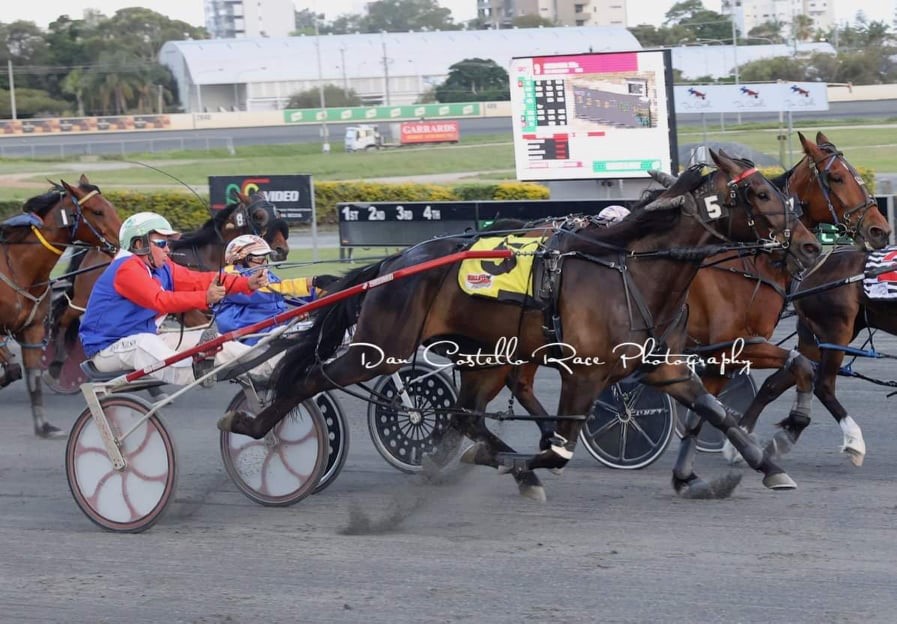 "He was bred by Cameron Stewart at our place and my wife, Nicola and I own him. He's come to it nicely in recent starts. I think Ben will win a few races with him down there.
"He's won his Q-bred races, and all-up he's won four races here. I will miss him, he was bred and reared on our property. He's a grumpy buggar, who goes all right. His mother, Iced Bolly won 10 races," Carkeet said.
Mathew Neilson drove him at both meetings. Crown Mojo started from gate five on November 10 and won by 1.9 metres with a 2:01.8 mile rate.
Seven days later he repeated the dose, again from gate five, and this time winning by half a head in 1:58.5. Crown Mojo opened up the $2.25 and $2.50 favourite on both days.
"He's got a bit of talent and I liked the way he won on both days, but of the 23 on our property (six race horses currently) I think Lord Digby (seven wins) and 4-year-old Captain Treacherous mare, Digby Dee, have a bit more potential. 'Dee' hasn't won a race yet but she is racing well and will win a few when she learns what this game is all about," Carkeet said.
Carkeet specialises in breaking despite having trained 76 winners since taking out his licence in December 2011. Seven of those winners have come this season.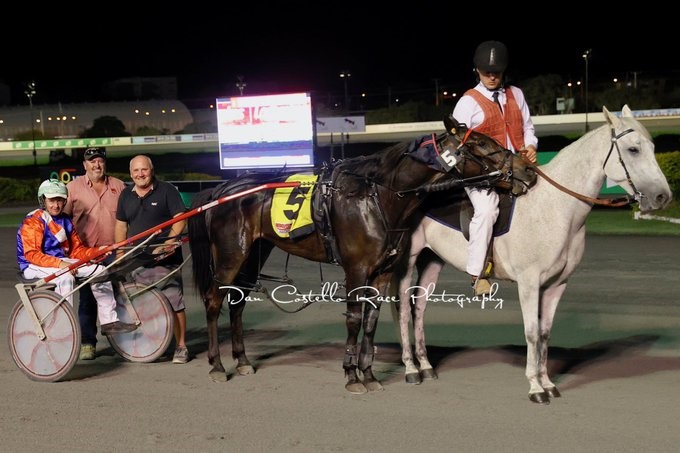 "I've been around horses all my life. My father Reg is a harness racing purist and was a trainer. He had a few good ones, including The Bull Fighter, who raced in a Group One. Dad was my mentor, the one who taught me the most. I'm forever grateful to him for that.
"But it took me a wee while to commit to the horses. When I was in my teens, I spent a lot of time on the Gold Coast Beach working as a lifesaver.
"Then when I was 18, I started helping out at Darryl Graham's. He used to drive for Dad. I remember working for him at the 1995 Interdominions at Albion Park. I remember Darryl driving Late Bid to win the Queensland Derby that night," 50-year-old Carkeet said.
It was through Graham that Carkeet got to meet Peter Walsh, and from 1995 to 1997 he worked for him at Condell Park in Bankstown.
"That's where I met Nicola. She was from Invercargill in New Zealand and was over here working for Peter as well. She had previously worked for Graham Court's stable in Canterbury.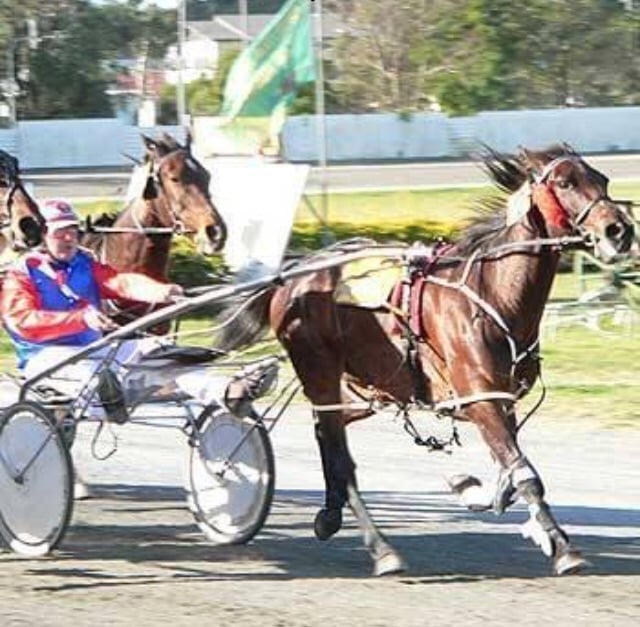 Soon after marrying Carkeet worked briefly in the Brisbane Fruit Markets before being lured back to horses via Queensland Harness Hall of Famer, Graham Bowyer.
"I worked for Graham for two years before heading back to Peter (Walsh) in the United States. It was an eye-opening experience. We learnt a lot and made some good friends, from June 2000 to June 2001 in the USA. Nicola worked for top Aussie trainer, Noel Daley, when we were there."
Then in mid-2001 the Carkeets returned to Brisbane where they worked with warmbloods (horses) for Japanese owners for 18 months before teaming up with Mark Lichtwark at Gold Rush Lodge.
"We did that for five years and then managed Clive Palmer's Cold Mountain Stud, before the floods struck in 2011 and we lost 20 horses. That was devastating because they were the first crop of foals from mares that he had bought over from the United States.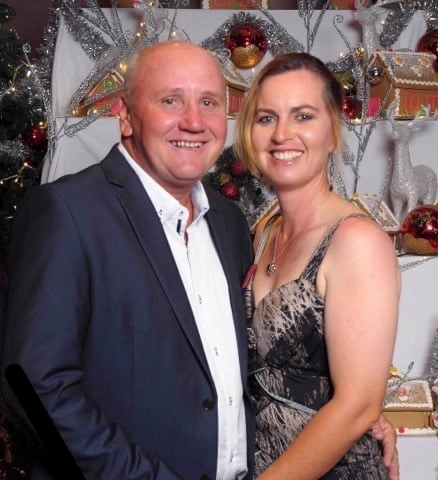 "Ten years ago, we came to Buaraba Creek. Like I said earlier even though we love to race and train, our main business is breaking in and agisting horses.
"We have broken in some nice horses over the years. Group One winners, Governor Jujon and Jasper spring to mind recently. Our clients include Greg Mitchell, Shannon Price, Darryl Graham to name a few. Dr John Mammino has also been a loyal owner over the years, as have Jeff Briggs and Cameron Spencer," Carkeet said.
The former Camp Hill State High School student said the Qbred scheme had ensured his survival in the training and owning ranks.
"We are breeding from 3 mares and without Qbred, I'm sure it wouldn't be worth racing here. The stakes and the handicapping need work.
"However, we have always loved racing at Redcliffe itself. It's a unique track and even though it's oddly shaped it's the only handicapping system that actually works.
"Bernie (Ring) and his team do a great job. Most of my horses seem to race better there," Carkeet said.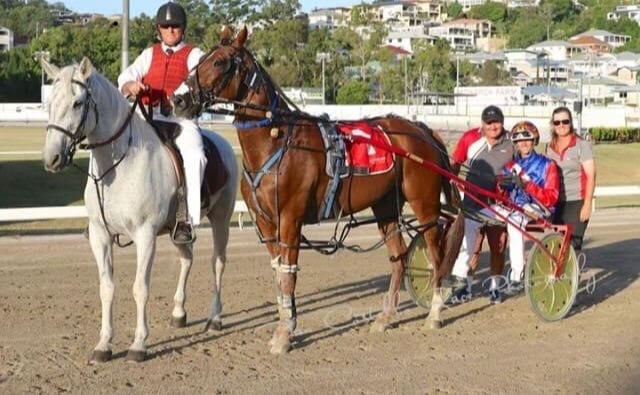 Carkeet bred five mares for clients last year. Of his owners' yearlings he likes a Betting Line – Evelyn Dee filly, who is a half-sister to Lord Digby and Digby Dee. I also like our Sweet Lou – Our Red Sky Night NZ filly.
He said the best horse he had ever trained was Cheval Zeppenology (1:52.7), a 2009 Camelot Hall gelding, who won 15 of his 72 starts and $111,440.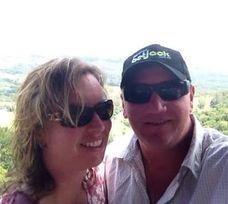 As for one of his most memorable moments, Carkeet said:
"That would be when I drove the last ever winner at Rocklea behind Dad's horse – Torida Pana. Just looking at the photo now, it was on July 25, 2009.
"I never really took to the driving. I've maybe steered a dozen winners, but I prefer training and breaking them in. I didn't have the urge or the nerve," he said.
The Carkeets employ two staff at their Buaraba Creek stables – Damien McDermott and Rodney Nicholls.