By Duane Ranger. (Sponsored of Redcliffe Paceway)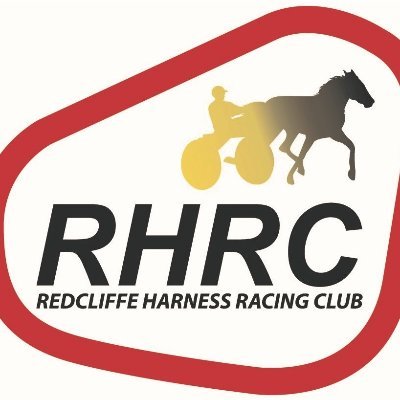 Paige Bevan has driven her first Queensland winner, and the way she dictated all the pace at Redcliffe Paceway last Wednesday night, her second victory could come behind the same horse tomorrow at Albion Park.
The 18-year-old Wagga Wagga born and educated reinswoman only arrived in the Sunshine State on September 2 to join forces with her partner, Jonah Hutchinson.
And it was the Hutchinson trained Blissfulday that ensured Bevan's ridiculously easy 14.4 metre victory in race four at Redcliffe. The 6-year-old Dawn Of A New Day gelding led from gate one and gave nothing else a chance.
"It's great to get my first win up here. I've had about five drives and also placed a couple times. I thought he was a good chance going into the race, and then when he was travelling so easily down the back, I thought we had it.
"He is my favourite horse and I'm glad I was able to bring him with me. Jonah has got him going along well. I think that's my fifth win overall now," Bevan said.
Blissfulday paced the 2,040m mobile in 2:33.2 (mile rate 2:00.8) and his sectionals were 32.6, 31, 29.6, and 28.4. It was the bay's second win in 10 starts. He's also placed twice for owners, Chris Bevan and Andrew Harrington.
Hutchinson was rapt with the drive and the way the race favourite went about his work.
"It was a really good drive. Paige rated him to perfection, and gave him a really easy run up-front. They then sprinted them home making it too hard for anything to make ground.
"Paige is a quality driver. She also drove Sophies Pride ($41 starting odds) a treat in race six. She come from last and only get beaten by just over a metre. I'm very proud of what Paige did on Wednesday. I think she's a great driver and has a ton of potential to make a good trainer and driver." Hutchinson said.
Bevan's first Queensland win came behind the Bernie Kelly trained Belle Echelon at Wagga in the Riverina on July 31st.
"I love harness racing and want to train one day I couldn't think of doing anything else. My father (Chris) and Grandad (Claude) raced horses, so you could say I was born into it.
"I left Kildare Catholic College in Wagga after Year 10 because I loved the horses so much. I got a job with Bernie Kelly and stayed with him for 14 months before Jonah offered me a job up here. I moved to find more driving opportunities and I think Queensland will be good for my career," Bevan said.
"I like Logan Village and I enjoy working with Jonah," she added.
Bevan's next drive will be at Albion Park tomorrow (Tuesday) behind Blissfulday at 2.16pm.
The duo have drawn the ace again (race four) and will be tough to beat. It will be the gelding's third start in Queensland.
"Hopefully we can lead and win again. It would be great to win a race at Albion Park as well," Bevan said.