By Duane Ranger. (sponsored by Redcliffe Paceway)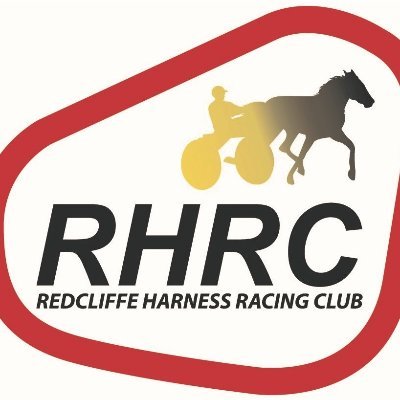 Dedicated solo Dad, barman, lawn mower contractor, good bloke, and much underrated trainer…
That sums up Redcliffe horseman, Damo Shaw, who nailed his second winner of the season following race four at 'The Triangle' last Wednesday night when Matt Elkins got Pin Code up in the last stride.
"I was watching from right on the finish line and I thought Matt did enough, but I wasn't totally convinced. It was a great feeling when I heard that number 3 had got up, because she as shuffled back to last early and I thought her winning chances were gone.
"But no-one told Matt that. He drove her to perfection. I've only had the horse for a two starts now. I bought him off top Sydney trainer, Rickie Alchin, who got him from Melbourne, I think.
"She had a few trainers before Rickie, and I got her after she finished second at Albion Park (August 25). She then ran third for me first-up a week later before winning on Wednesday night (October 7)," Shaw said.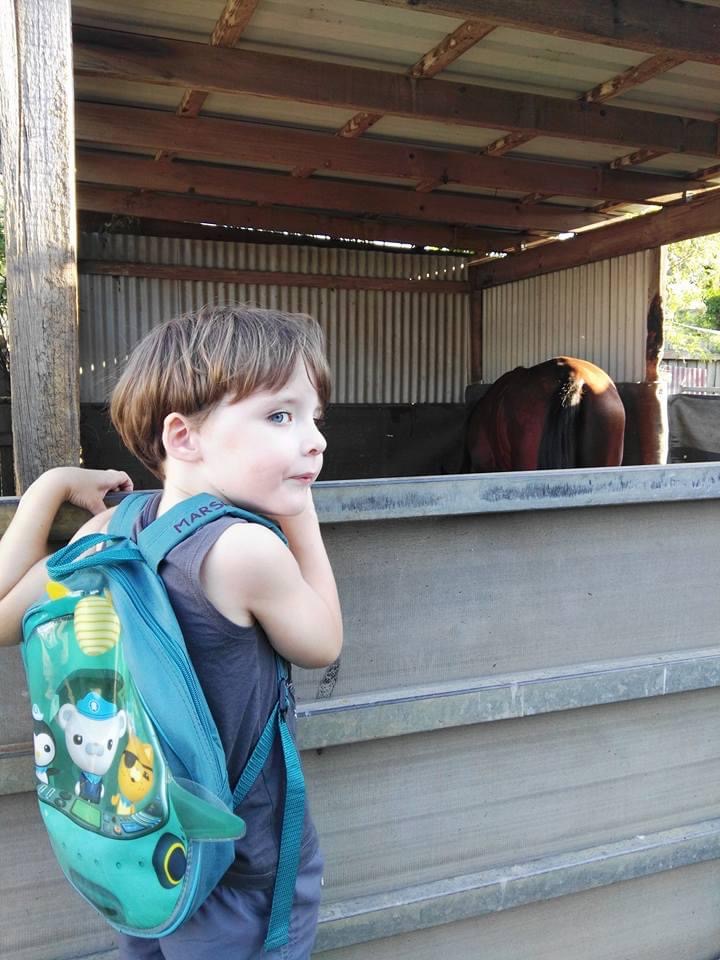 The 7-year-old Lis Mara – Ay Tee Em (Mach Three) mare had a nose and half head to spare over Guts and Girl On The Go.
Pin Code paced the 1,780m mobile in 2:13.4 (mile rate 2:00.6) and her sectionals were 31.4, 31.4, 29.6, and 29.4. It was her 11th win in 129 starts. The bay has also placed 28 times and banked $66,356, since making her debut at Shepparton on June 17, 2015.
That was Shaw's second win of the season and 17th since he first starting training in February 2012. His other victory came via the Elkins driven Cam You Feel It on the same track on August 6.
All-up Shaw has now trained 17 winners since he first starting training in February 2012, but if a Shetland pony had his way in the early 1980s, he would have steered clear of the game altogether.
"The little bugger bit me on the leg and put the fear of horses into me, but in my mid 20s I went to the Yearling Sales with a mate and bought a young pacer named But I Woz Gunna.
"I bred from her and she produced went on to breed Miss Aggressor, If Only I Cam and one I sold at the Sales called My Ultimate Hell.
"If Only I Cam went on to breed Cam You Feel It and a yearling before a paddock injury caused an untimely death.
"Miss Aggressor has bred a Sunshine Beach 2-year-old and has a full sister foal and going to A Rocknroll Dance this season. One of my favourites was out of the As Promised mare Detrimental, who produced Come Out And Play," Shaw said.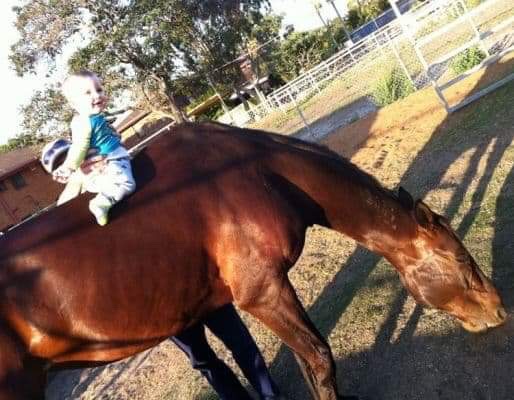 "I've been hooked since and in 2012 I decided to take out my trainer's licence. The love has grown from there," he added said.
The 45-year-old deserves every bit of success that comes his way. He takes his 8-year-old son Marshall to school every day. Then works his two horses before the track shuts at 10am. Then he does his lawn mowing job before picking up his son from school. On weekends when Marshall is with his Mum, Shaw works in a bar.
"It's a busy life, but my boy always comes first – and the horses second. I've grown to love standardbreds so much. I'd love to get a real nice horse one day and just do that full-time. But for now, it's all about Marshall and clicking those winners over.
"I'm just grateful to Matt and all the other industry participants who have helped me along the way. I love Redcliffe town and I love the track," Shaw said.
Pin Code and Elkins have a good chance of repeating their win at Redcliffe Paceway this tomorrow evening (Wednesday October 14). The duo has drawn the ace in the third event, which starts at 6.20pm.