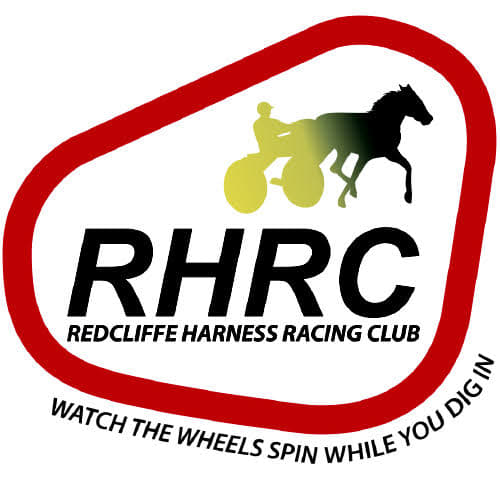 By Duane Ranger (courtesy of Redcliffe Paceway)
Eugowra (NSW) hobby horseman, Grant Jones, is destined for his best season yet, despite the many obstacles that stand in his way.
Jones, who is primarily a site manager for a grain company in his hometown, lifted his season's tally to five wins when Miss Pau won the sixth race at Redcliffe Paceway last Thursday might (May 4) – by a head.
It was the brown Mr Feelgood's sixth victory and Jones's 31st training triumph since he took out his license in 2015-2016. Bernie Hewitt did the driving.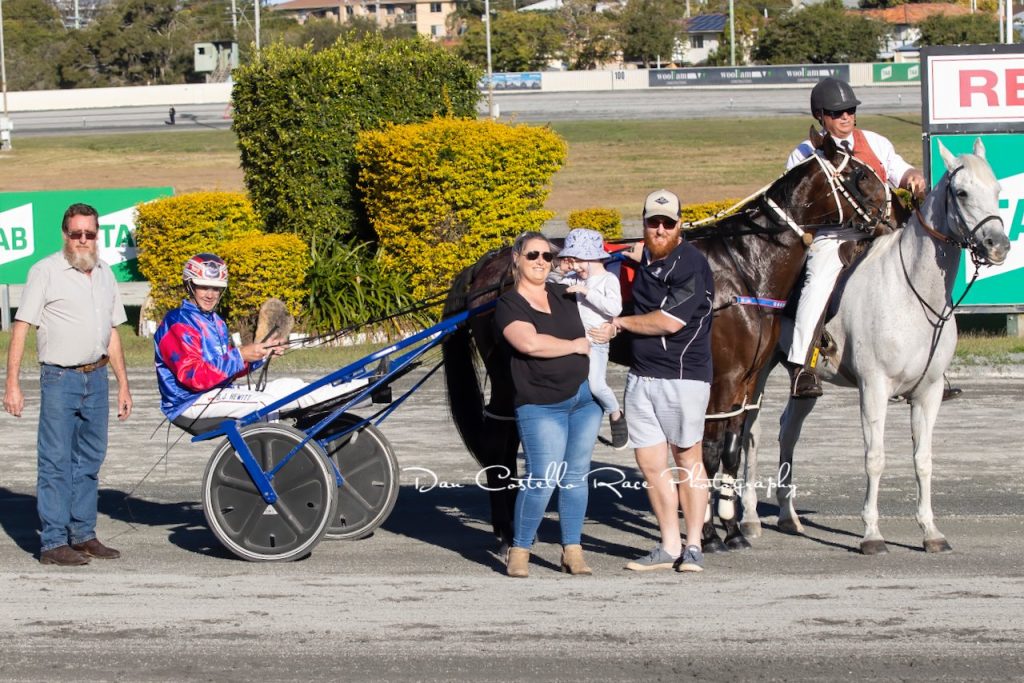 "I love coming to Redcliffe. Not just because of the warmer weather, but it's genuinely my favourite track with Wagga Wagga.
"Dad (Pat) has been coming up here for 40 years and I have campaigned horses there in 2018, 2019, and now this year. We've been up here a week so far this time. I have three horses and Dad has one.
"Although we have no fixed plans, I'll probably head back to my main job in a month or so," Jones said.
The 31-year-old nicknamed 'Jaffa' said it wasn't easy recording winners in Eugowra.
"We are a bit isolated, and it's just under three hours to Wagga Wagga. There's a lot of good trainers in the region too like the Turnbull and Hewitt families, and Chris Frisby to name a few.
"So, when you win down there or up here, I feel you really deserve it. I really enjoyed Thursday's win. It wasn't my first one on the track, but it was Miss Pau's first look at the track," Jones said.
"I was rapt for her and the owners," he added.
Those owners of the 5-year-old Victoria-bred metre are Jones's mate, Ben Scott, his wife Kayla, his father Pat, and Daniel Ball.
"She's tries her heart out. She's no star but she has quite a bit of toughness to her. She's more of a stayer than a speed horse.
"I've had her for about 12 months. I bought her off Scott McPherson. She had four months off racing and since then we've picked up a couple of wins and a few placings with her," Jones said.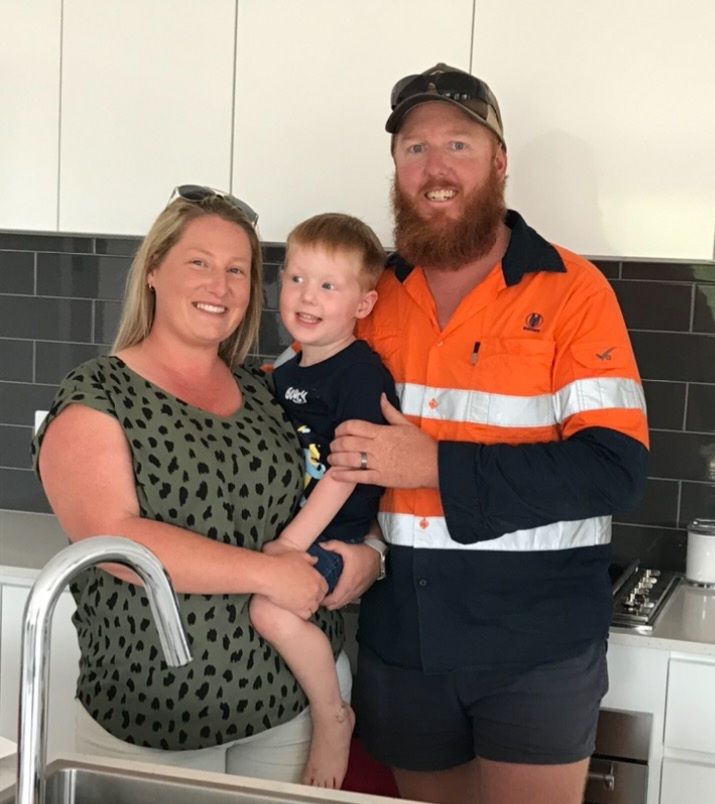 Jones, who is married to Kayla, with a little son named Archer, said he had no option following his father into harness racing.
"I had no chance really. I fell for the sport early on and now will probably always have a horse or two. I love it so much, especially when you can get away and have your horses race at lovely, unique tracks like Redcliffe," said Jones.
He said his father taught him everything he knew, Jones senior (Pat).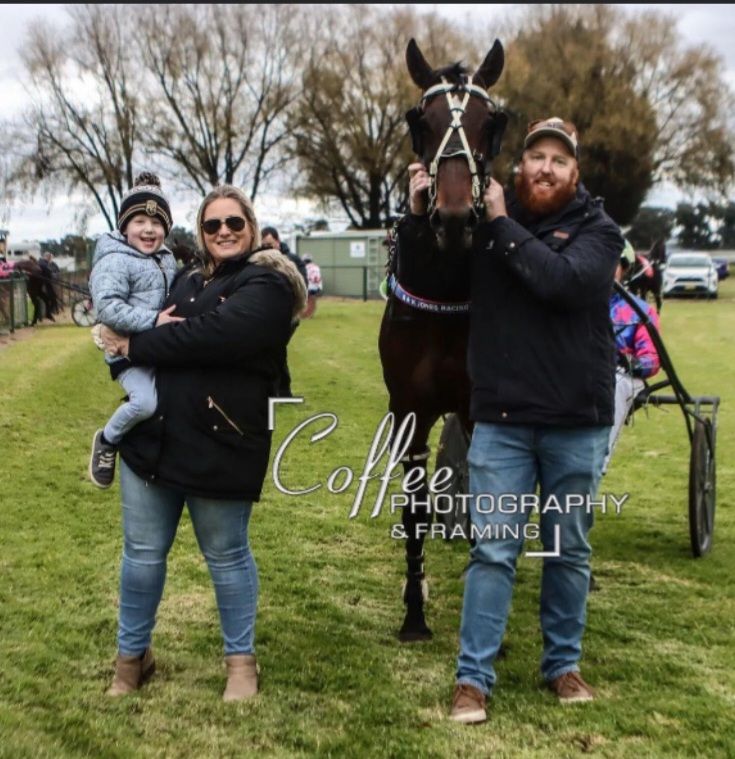 "He's the reason I got into the sport he Dad's the reason why I love it so much. He allows me to do my full-time job while he jogs them and I fast-work them."
Jones senior is campaigning the 4-year-old Flightpath 4-year-old mare, Debra Jean, who finished fourth in race eight at Albion Park on Friday night.
Jones' junior's two other horses are the six-win 7-yuear-old Art Major gelding, Warraderry, and Bettor's Delight two-win gelding Bart Maguire.
"Warraderry is probably the pick of my team at the moment. He's recorded a 1:54.8 mile-rate and is a bet quicker than Miss Pau. In saying that I really enjoy training Miss Pau because she always gives her best," Jones said.
Bart Maguire finished sixth that first look at 'The Triangle' on Thursday and Jones said he would be better for his first look at the track. As for Warraderry he finished third in race three at Albion Park on Friday.
Jones best training season came in the 2018-2019 season when he trained 11 winners and 24 place-getters. He's now well on the way to toppling that come the end of the season on December 31.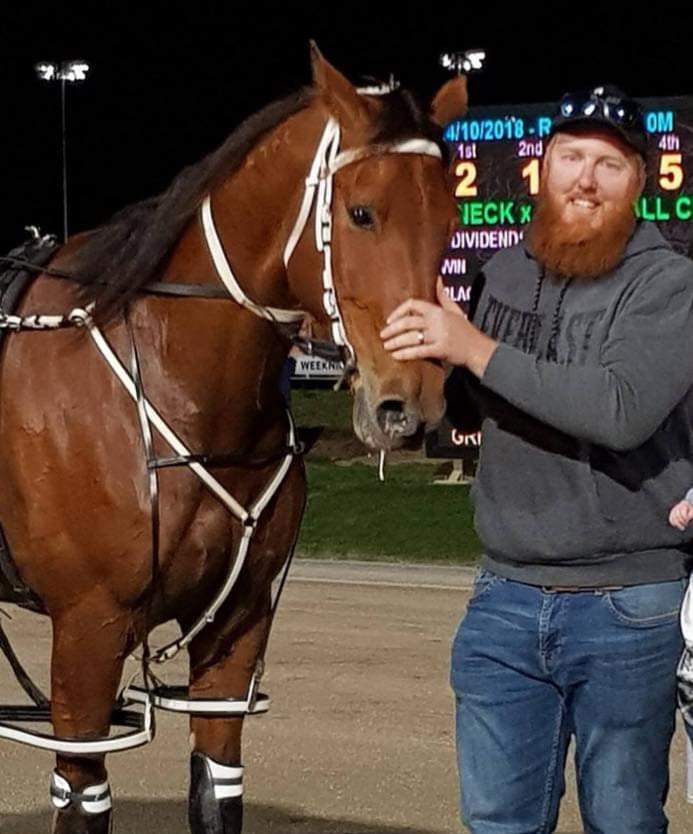 Some of Jones's best horses over the years have been (highest stakes earner to lowest):
Warraderry three wins and $35,890; Lara Bay six wins and $35,790; Arcachon four wins and $28,450; Schouten Island three wins and $25,961; Nicoplis three wins and $16,699; Miss Pau two wins and $11,078; Procurement two wins and $8,274; Magical Times 2 wins and $7,740; Fianna Gael one win and $6,860; Bart Maguire one win and $5,6663.
"I only trained Arcachon for four of her wins. We actually owned her for all her wins (12) except the ones in Queensland when Shaun Grimsey trained her. We still have her now and we are breeding from her," Jones said.
Footnote: Jones' silks are dark blue, pink and light blue stars, pink sleeves, with dark blue stars.