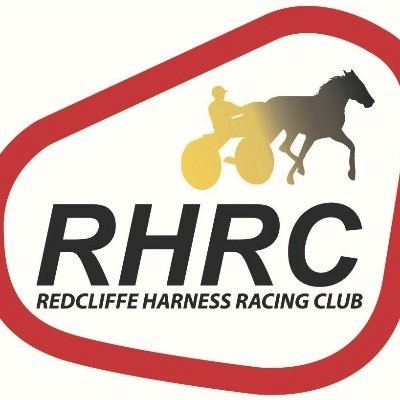 By Duane Ranger (courtesy of Redcliffe Paceway)
Dayl March seldom brings his team to Redcliffe Raceway on a Wednesday night. It's not that the 51-year-old Warwick horseman doesn't enjoy racing there.
In fact, he loves the club – it's just a matter of getting home the same night of the trots. It's a five-hour round trip from Warwick to Redcliffe Paceway.
"I've always enjoyed racing at Redcliffe, but I usually nominate our horses for the Thursday meeting so we can get back home at a decent hour.
"It worked out great this week. We had horses in races three and four which meant we were home by the time the last race (10.18pm) started," March said.
In fact, the 390km return trip proved very beneficial, especially after race four – the Elders Woodford Up to NR90 Pace.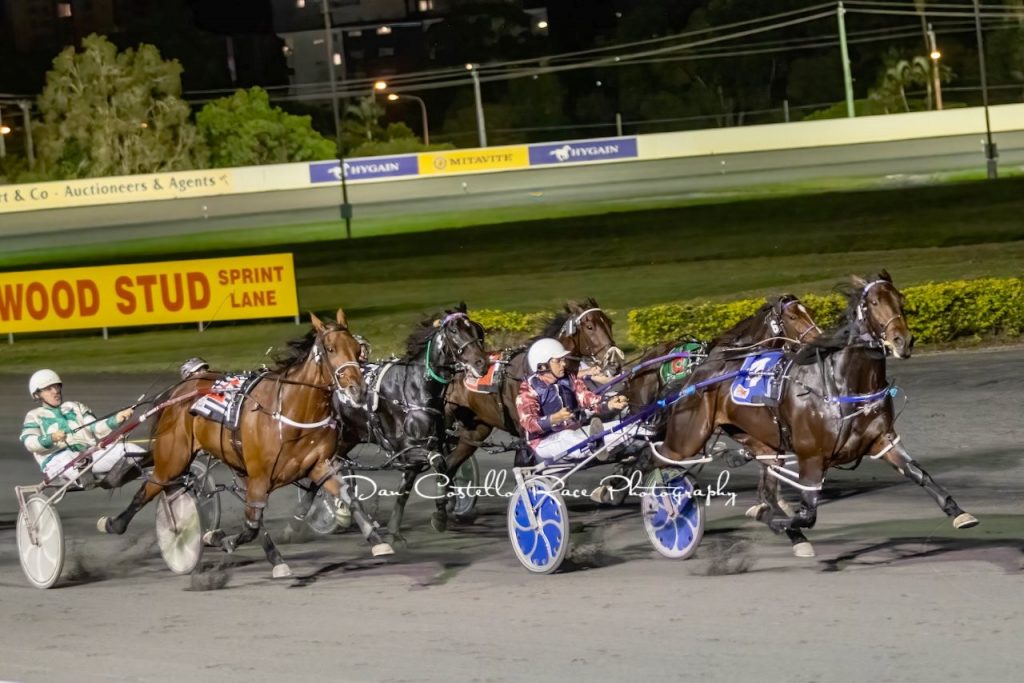 March brought three horses to 'The Triangle' on Wednesday. After $51 outsider Arnold Street finished sixth in race three, March then quinella-ed the fourth event with Our Major Day and Artful Maid.
March drove the Our Major Day, while his cousin Andrew Millard drove Artful Maid.
"That was a big thrill. It's always a nice drive home after a good night out. Both horses went well. They had good form going into the race and made good use of their draws.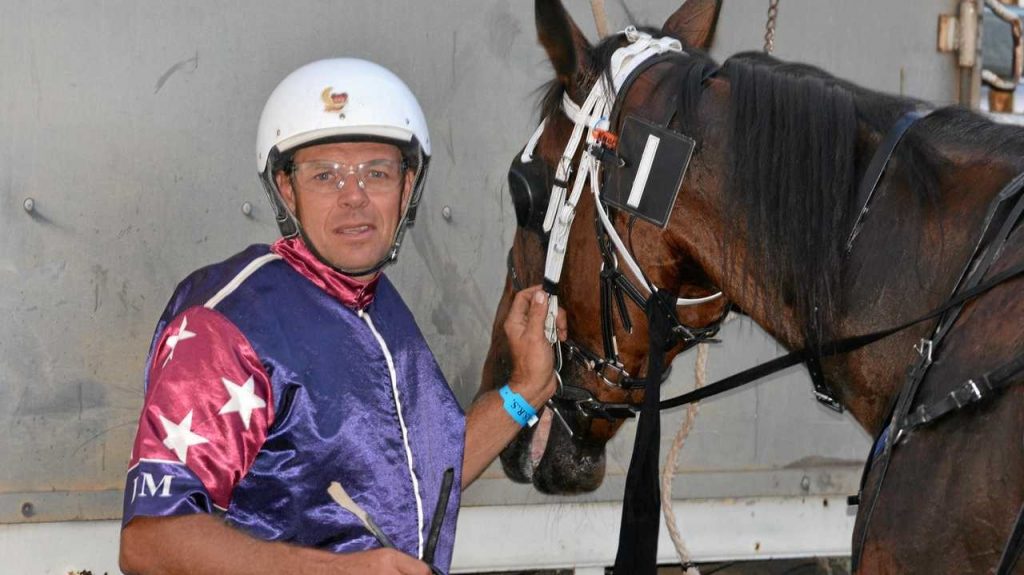 "Of the five I've got in work they would be the better two after Clintal Do," trainer, March said.
It was a big run from Our Major Day.
March was left parked with the Major In Art gelding after drawing four, but the astute Southern Downs horseman knew what he was doing.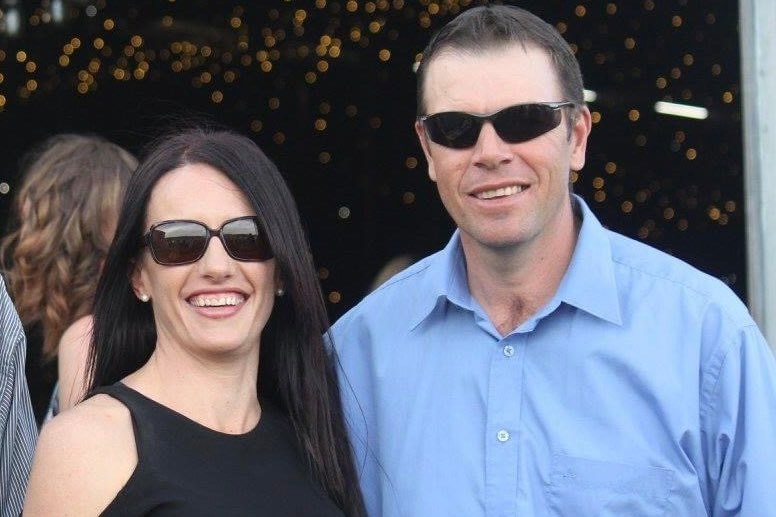 He sat patiently outside the pacer-maker, before stretching away to win by 2.6 metres.
Stablemate, Artful Maid, and Millard, who sat one the one-one throughout the 1,780m mobile, followed Our Major Day everywhere. Hemsworth and Peter McMullen were 1.2 metres back in third.
Our Major Day stopped the clock in 2:09.6 (mile rate 1:57.1). His sectionals were 29.7, 31.5, 28.7, and 28.6.
The 8-year-old bay, who made his debut for March in early 2016, has now won 23 of his 141 starts and placed 38 times for $184,641.
He also boasts a 1:52.7 mile rate. He is owned by March's wife, Brook, Ray Bunch, Colin Christofferson, and Michael Reichstein.

March got Artful Maid in 2019 and that 8-year-old Cammibest mare has won 17 of her 96 starts and placed in 26 others for $87,110 in stakes. Her best winning mile rate is 1:54.1.
March's statistics are even more impressive.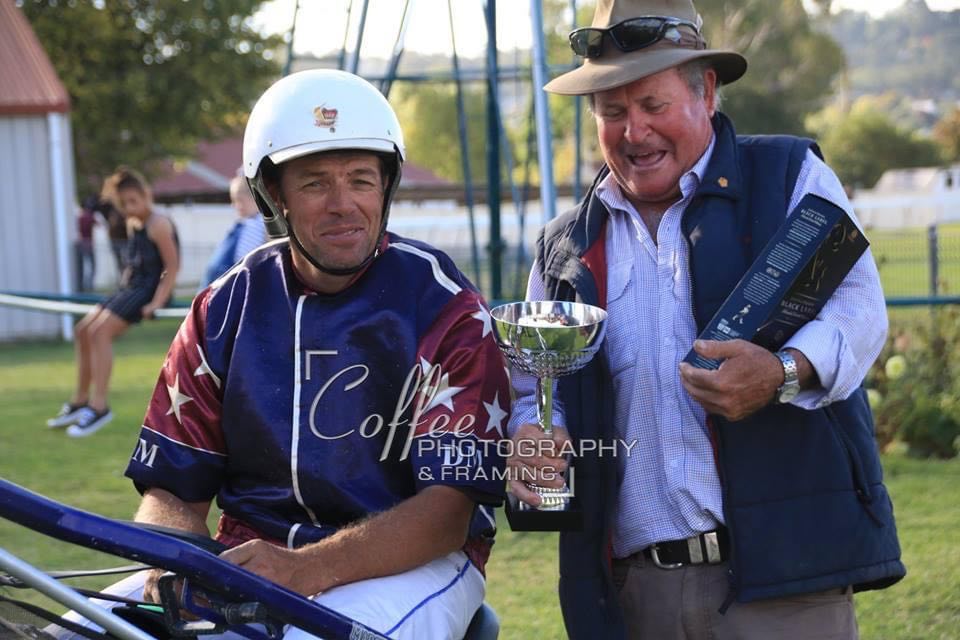 Since the 1988-89 season he has trained 297 winners and 625 placings from 2,593 starts. Total stakes earned $1.33 million. In the sulky he has driven 355 winners and 703 placings from 2,973 drives. Total stakes earned $1.51 million.
"Harness racing is in my blood. My father Richard has trained for most of his life and we have trainers and drivers on both sides of my family going way back.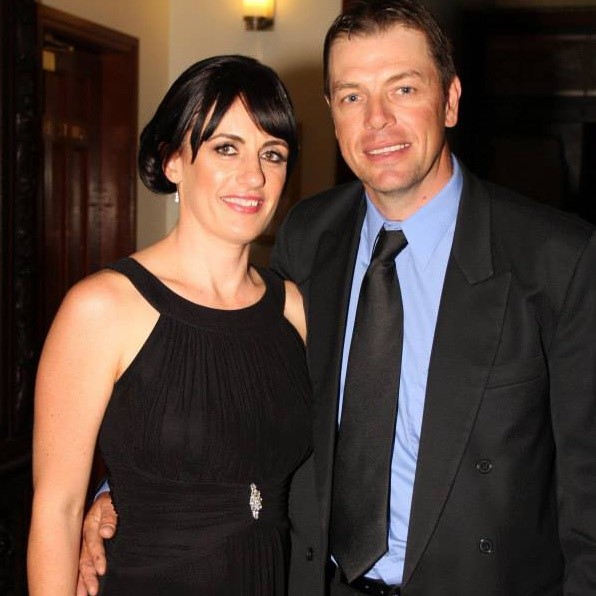 "My mother's father was Doug Coy and he trained the mighty Stormy Water on our 900m track at my home in Warwick.
"Doug was one of the pioneers of harness racing in Queensland with his brother Fred, and he won a number of Derbies as a trainer, driver, and breeder. He trained champion Queensland pacer Stormy Water, who won on Albion Park's opening night in 1968."
So, what has become of March's stable star, the 32-win ($302,427) pacer, Clintal Do, who finished down the field in the Armidale Cup on April 10?
"His bloods are just not quite right at the moment, so we will give him time to recover. He will be back when he is healthy," March said of the best horse he has trained and driven.
Clintal Do won the Group Two Redcliffe Gold Cup in 2019 and the Group Two Qbred 3yo colts and geldings' pace in 2017.
March attended Warwick High School. He used to be a track rider, worked in a butter factory for three years, and the Killarney Abattoirs for 19 years
"I've only really got into harness racing full-time in the last 15 years. Even though there's a lot of travelling, I love the sport and the people a lot,
"There's also nothing like that winning feeling after a long round trip home," March said.
Dayl and Brook have a daughter and son– Mackenzie (15) and Ben (12).

Some of the best horses March has trained over the years have been:
Ima Fairlane 19 wins &114,768; Big Three 20 wins & $111,279; Clintal Do 13 wins & $110,894; Our Major Day 12 wins & $100,222; Mysterious Power 24 wins & $74,781; In Default 15 wins & $71,141; Tallyho Bromac nine wins & $63,764; Magnussen nine wines & $54,176; Artful Maid seven wins & $44,756; and March With Ors nine wins & $43,380.
Footnote: In February 2020 March trained his first galloping winner at this first attempt with 3yo grey filly, Secondofmay. He's still keen to train thoroughbreds, but currently has none in work.