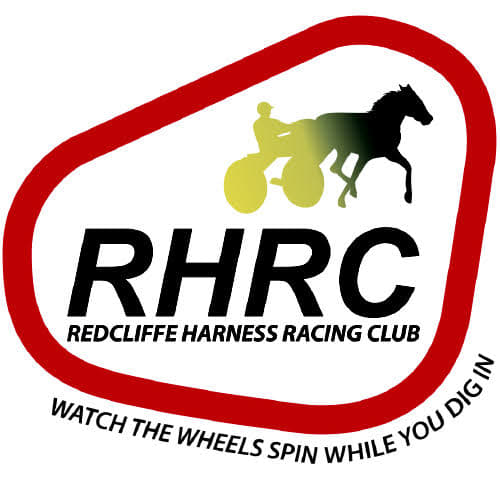 By Duane Ranger (courtesy of Redcliffe Paceway)
Queensland harness racing pioneer, Doug Coy, might have passed away in June 2020, but the equine legend is still producing winners from heaven.
After two trials wins, the Coy-bred Swooping Eagle, won on debut at Redcliffe Paceway last Thursday September 29). His son Neil did the training, while Nathan Dawson was in the sulky.
The victory also provided owner Coy with a $14,000 Qbred bonus.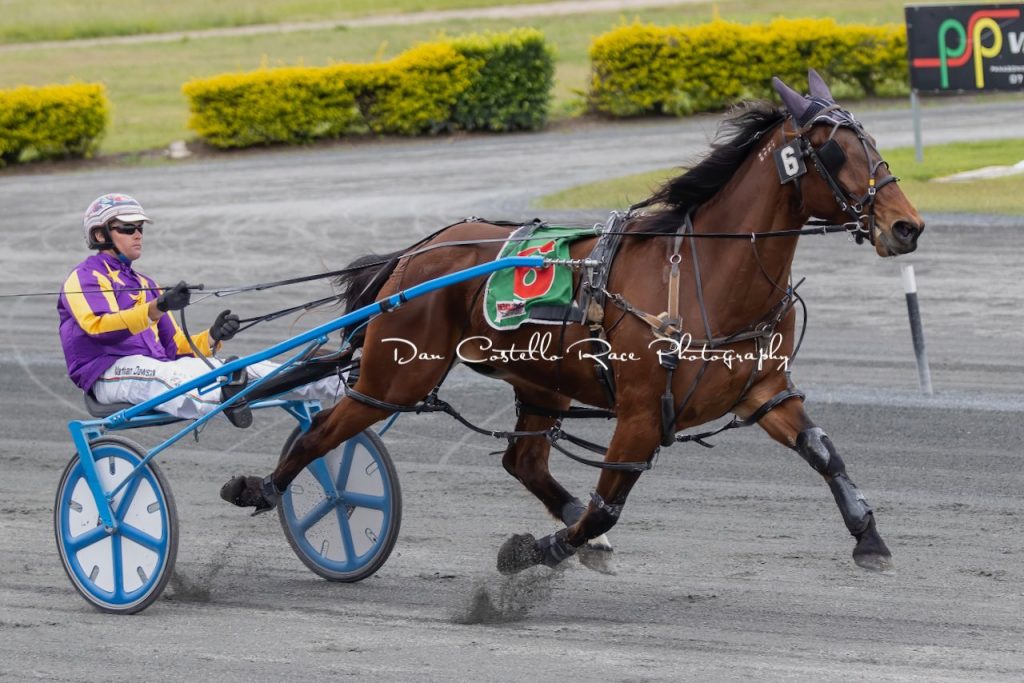 "It's a really satisfying win knowing that Dad's breed is still producing winners. He was an inspiration to me. I'm sure he would have been watching down very proudly from above. This gelding goes back five generations to the 1976 Stormy Water mare, Jane Again who was out of Janey Bikini.
"Dad and Uncle Fred bought her from the McCaffery family down south (NSW) 40-odd years ago. There's been some really nice horses come out of the family and as time goes on, I feel the breed is getting stronger," Neil Coy said.
Stormy Water, a 1963 Stormway – Scoteen gelding, was a quality grand circuit pacer who really put Coy Senior on the map. When he retired Stormy Water was retired to Junabee Stud in Coy's hometown town of Warwick, where he was also a successful stallion.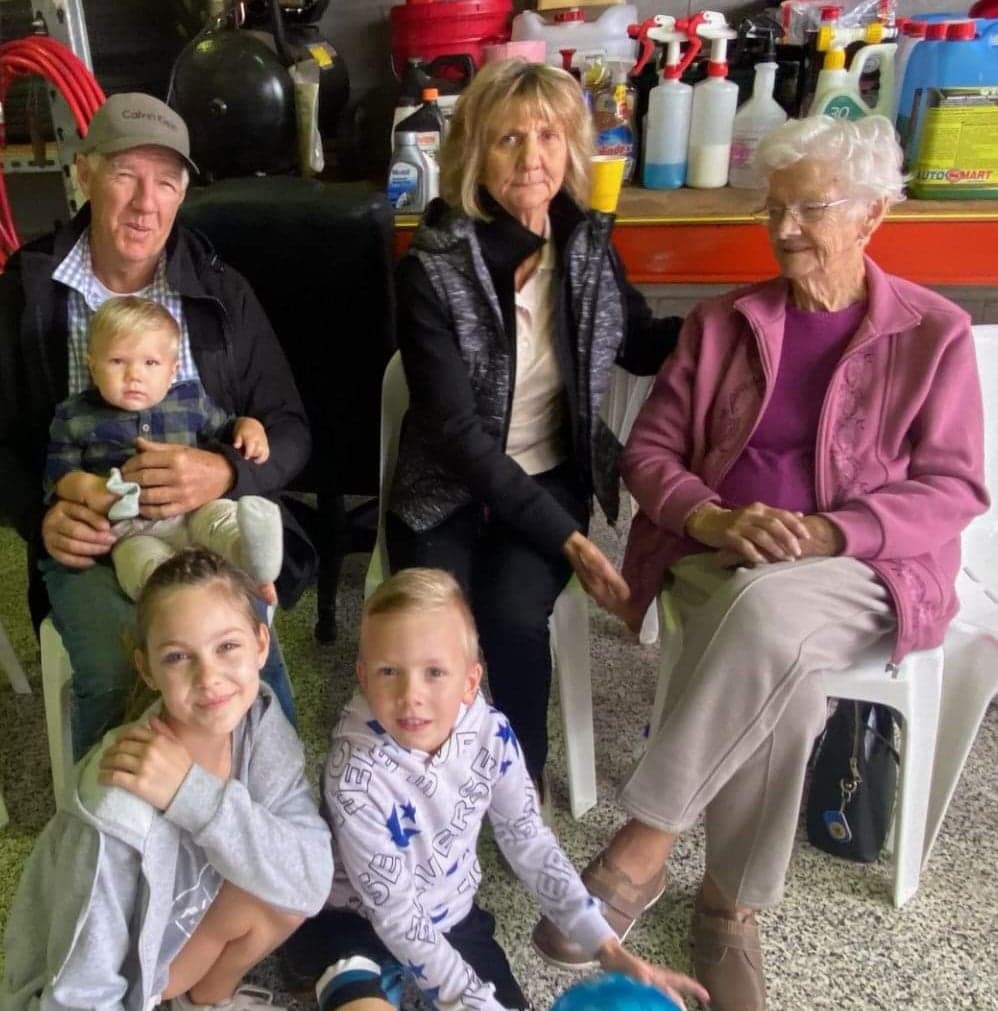 Stormy Water was later inducted into the Queensland Racing Hall Of Fame.
"My brother Jeff and I learnt everything off Dad, and we still train, as do a lot of my relations like the Marchs' and the Millards'. Dad and Uncle Fred left a bit of a legacy and I'm honoured to still be racing some of their Junabee Stud-bred horses today," Coy said.
"They had many good ones standing at stud. Lucky Creed and Sandy Scott also come to mind," the 60-year-old added.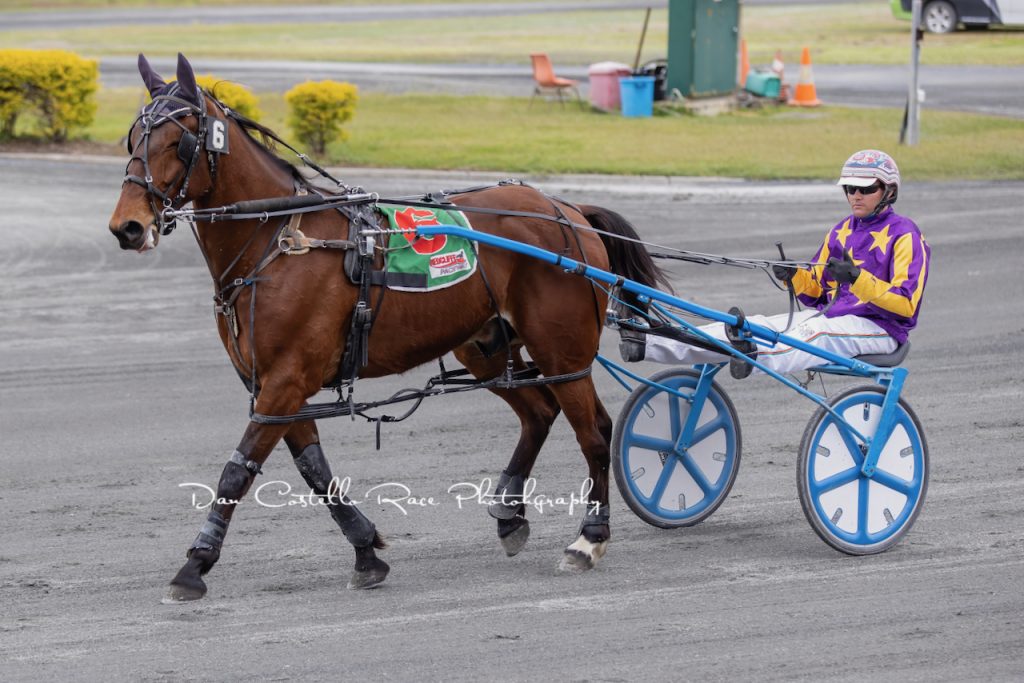 Swooping Eagle was always going to start favourite in the opening event at 'The Triangle' last Thursday after trials wins on May 29, and June 5, 2020
"He finished third and then ninth in his two trials before Thursday's race, so I wasn't as confident as most were, especially from the widest six-draw, but I knew he had a bit of talent.
"He still has a few issues. He still hits a knee and that's why he wears spreaders. He is tough and he is fast though. That's the breed coming out in him.
"Nathan drove him very well after easing him to the rear soon after the start. He's got a bit of talent.
"It's just a shame there's not a lot of races for one-to-two-win horses aged over three. It's a big step up, so I'm just going to have to wait for the right race for him," Coy said.
The 4-year-old son of Follow The Stars displayed immense acceleration in the home straight the second last time and at the bell he was sitting parked outside the pacemaker.
Then down the back straight Dawson landed the trail before pouncing at the 300 metres. The bay gelding then cruised to the line winning un-touched by 11.2 metres.
Swooping Eagle paced the 1.780m in 2:12.1 (mile rate 1:59.5), His sectionals were 29.8, 30.4, 29.5, and 30.4.
"That was a nice debut even though he did line up previously in an event that was declared a 'no race'. I don't want him to take on anything above a 53 rating.
"There doesn't seem to be the horses for his grade. I'll wait for the right race to get off the ground," Coy said.
Swooping Eagle is the first of two foals out of the 2006 two-win Ultimate Falcon – Junabee Jane mare, Junabee Peregrine. He also has an Always Perfect 2-year-old sister.
But the most successful horse that Coy has trained is not related to his father's family. In fact, the 1999 Vanston Hanover entire, Peter Santos, was out of the seven-win Lordship mare, Stella Glow.
"I won my only Grand Circuit behind him in the 1997 Queensland Pacing Championship. I drove him that night and I remember he was a 33 to one outsider. That was my biggest and most memorable victory, but I still think the best racehorse I trained was Wattles Winger.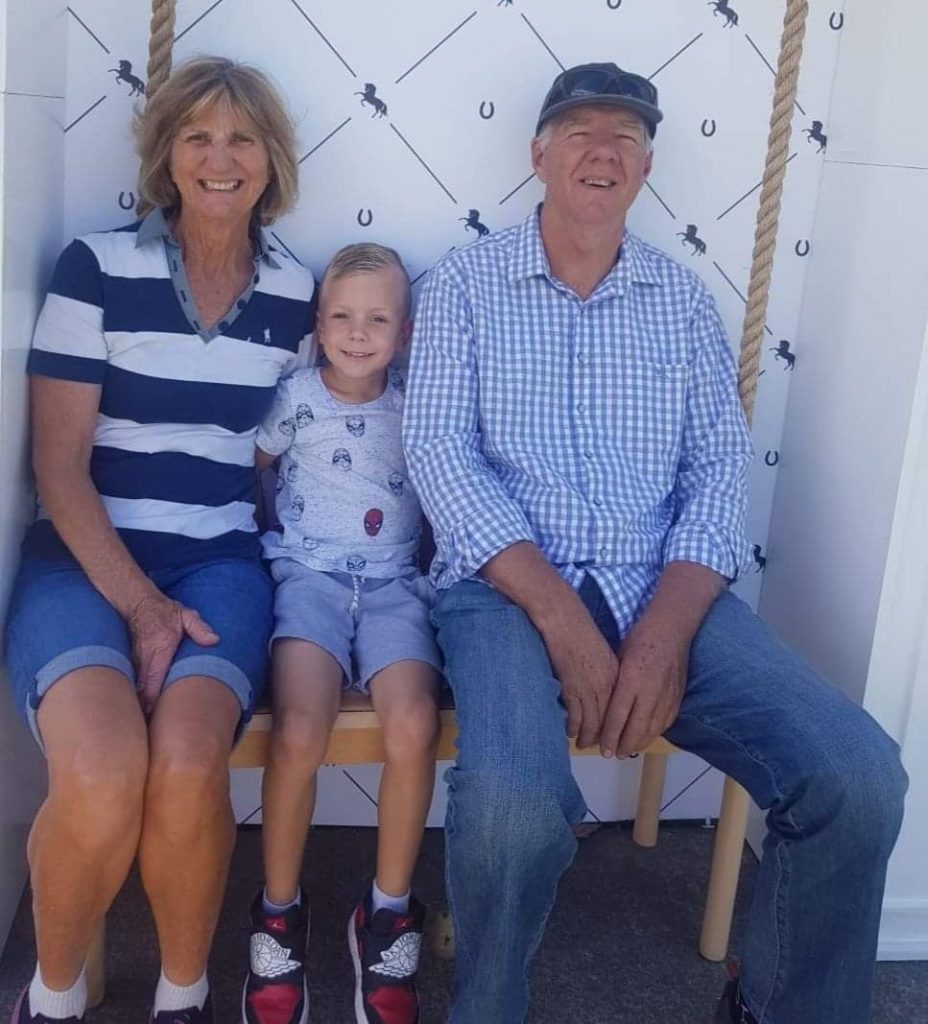 "He won a lot of races and competed against the best like Preux Chevalier, Wondai's Mate. He was a real consistent horse who I really enjoyed training.
"In saying that he never went 1:59 on debut. He took a long time to come to it but when he did, he was a real nice pacer. I'm not saying Swooping Eagle is even in his class, but you can only win and that's what he's done on debut," Coy said.
Coy works a team of four at Beaudesert. Swooping Eagle was his first winner of the season, but the patient horseman has only had six starters to the races in 2022.
Since 1982/83 Coy has trained 262 winners from 2,356 starters. He's also placed 552 times and netted $858,913 in stakes. Although he hasn't driven since the 2018-2019 season Coy has reined home 287 winners from 2,299 starters. He's also placed 569 times and banked $892,740 in purses.
Born and educated in Warwick, Coy is married to Robyn and they have two children – Jamie Lea and Luke – and three grandchildren.
"None of this would have been possible had it not been for Robyn. She makes it happen behind the scenes. This is really her story too," Coy said.
Coy's 'Top-10' stake earners over the years have been:
Peter Santos nine wins and $92,367); Dojea Angel (14 wins and $87,218); Wattles Winger (38 wins and $80,083); Little Rufus (12 wins and %72,646); Majestic Beauty (eight wins and $63,513); Junabee Jane (nine wins and $37,132); Glenelva Bay (21 wins and $33,896); Cassiopia (12 wins and $32,733); Santos Hanover (15 wins and $31,346); and Kookaburraprincess (four wins and $24,196).

Swooping Eagle and Nathan Dawson – first. Daylight – second. Swooping Eagle pictured easily winning on debut for his Warwick trainer, Neil Coy.