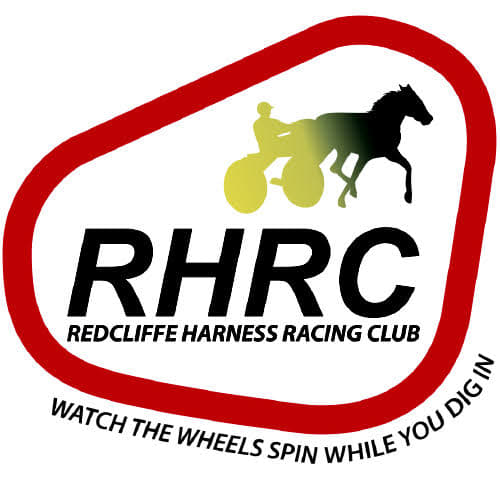 By Duane Ranger (courtesy of Redcliffe Paceway)
Allenview horseman, Brad Forge, spends most of his days shoeing and working out the problems that are associated with standardbred and thoroughbred racing.
In fact, the 52-year-old farrier said there was nothing like mending a broken-down horse and then turning it into a winner.
"I get a lot of satisfaction out of fixing things. Working a problem out and then seeing that horse go on and run freely without pain or impediment is a big thrill for me
"I enjoy training and driving, but I spend most of my time shoeing and pre-training for others," Forge said.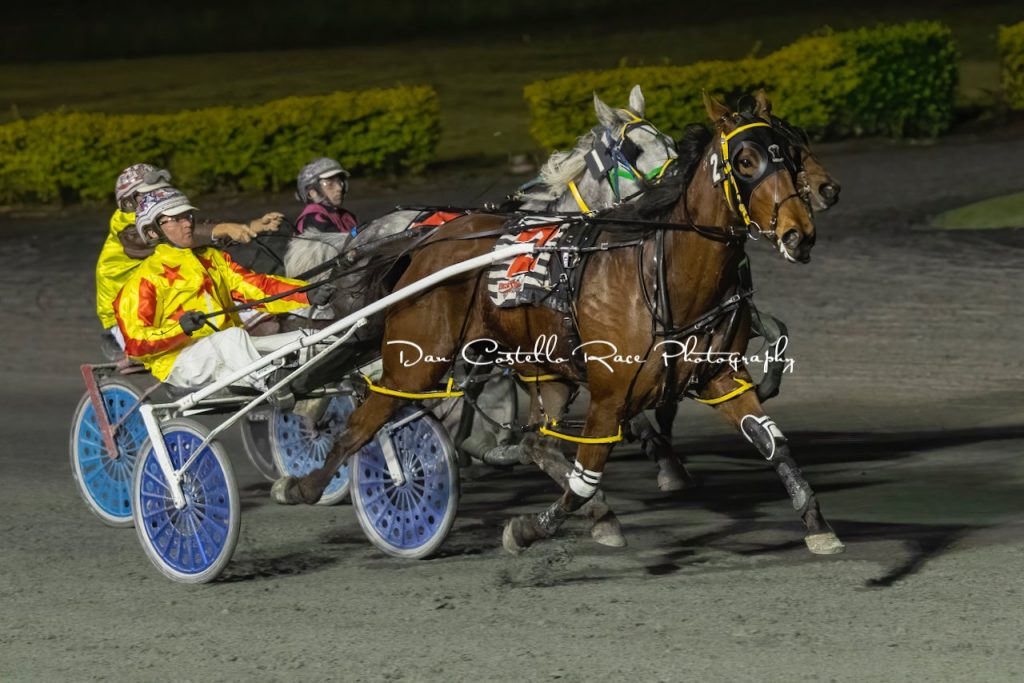 An example of Forge's patience and ability to turn a broken-down horse into a $17,280 winner came at Redcliffe Paceway on Wednesday night (September 21).
The Forge trained Tori Be, who once had more trainers than she had starts – and several injuries to go with it – won the fifth race – the Pelican Waters Resort Maiden.
The Badlands Hanover mare nailed a $14,000 Qbred bonus for her first win in six starts. She also won $3,280 for her 2.1 length victory.
Nathan Dawson led them a merry dance from gate two, leading all the way to win with a 2.02-mile rate. She is owned by the mother and daughter combo of Georgina and Mary Wood.
Tori Be was bred by Rob Jones, and is the only foal so far out of the 2010 two-win Christian Cullen mare, Half Moon Bromac.
"I'm rapt for Georgina and Mary because they too have been patient. This is the first horse they have raced, so I'm delighted she got up for them. She went close the week before and just got beaten.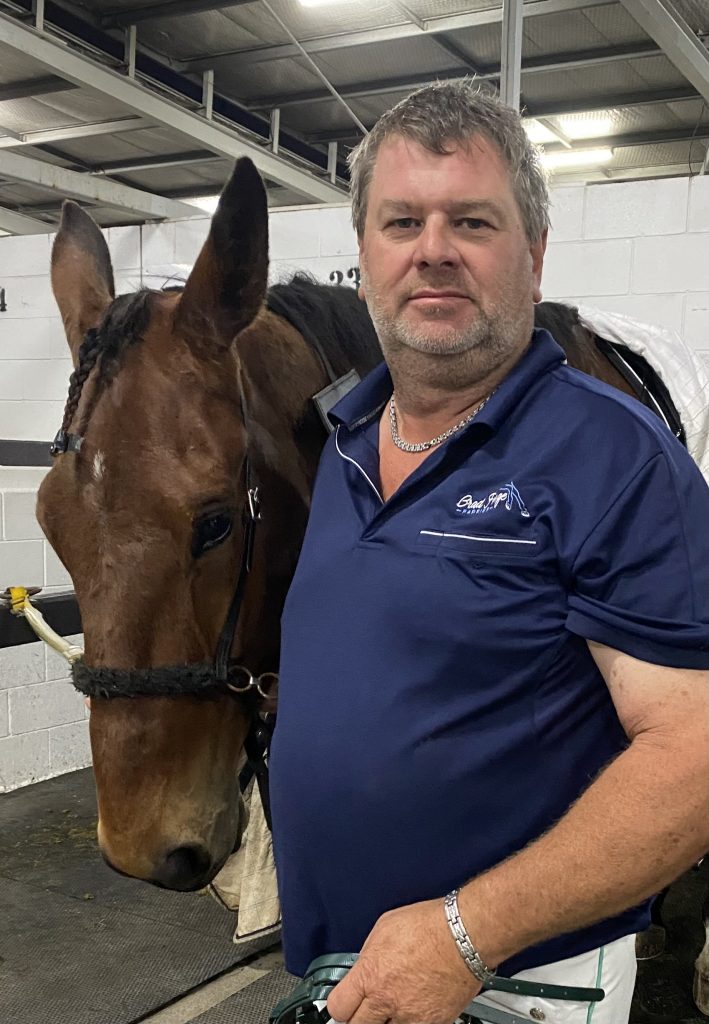 "I thought she might go close this time because she was fitter," Forge said.
Tori B was also a lot healthier thanks to Forge's patience, chiropractic work, and ability to read a horse and understand a problem.
"I got her last year, and she's now had six starts for me and 14-all up. She's had a lot of problems including multiple abscesses on her near-side foot.
"She also suffered from back issues and was a bad knee-knocker. She's not as mad as she used to be. She's quite settled, but she still kicks out a bit," Forge said.
The New South Wales native, who works seven standardbreds, plus three gallopers with his brother Grant, had three pacers in Wednesday's fifth event.
The Leonard Cain driven Akermanis finished third and Village Smirker and Forge finished sixth.
"I always let the good drivers drive my best horses and, in this case, I opted for Village Smirker. It's something I've always done. I always opt for the lesser of my chances," Forge said.
The Well Said 3-year-old gelding, Akermanis, who won but then got disqualified at Redcliffe on July 20, has been another 'project' horse for Forge.
"He had two clubbed feet, but I've slowly managed to work him out. Then there is probably the best horse I've got at the moment – Only One Don. He was another a knee-knocker. I fixed that and he won for me at Albion Park (July 26)."
Only One Don gave the punters nightmares when he paid a whopping $193.20 to win. On Friday night just gone (September 23) he finished a 1.9-metre second with Forge in the bike. They paid $3 for a place.
In fact, Tori Be and Only One Don are Forge's first training victories since the 2008-2009 season, and the latter was his first driving success since 2007-2008.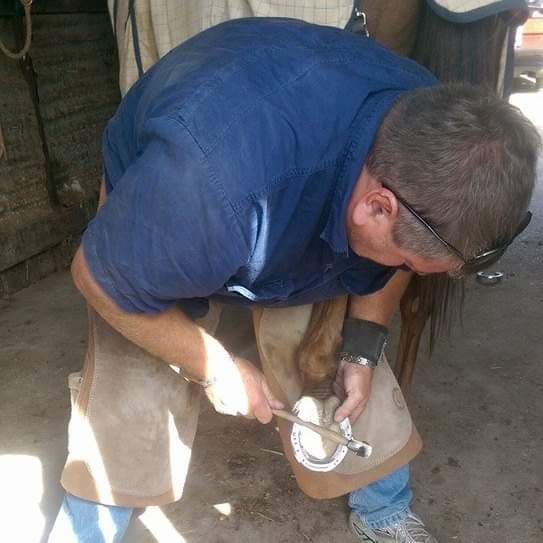 "I've just been so busy with shoeing and pre-training and getting a horse to win doesn't come over night. Thankfully I have quite a bit of patience," Forge said.
Harness Racing Australia statistics say that Forge has trained and driven 18 and 15 wins respectively since the turn of the century, but Forge says he's been training and driving since the mid-to late-1980s.
"Dad (Ron) and his father (Tom) both had horses part-time and I was born into it. I have been around them since day one" said Coleambally-born Forge.
He attended the Catholic school in Coleambally and then Leeton High School before following his father into shoeing.
"I trained with family and then on my own. I came up here (Queensland) in 1992 and then in 2004 I went and trained in Melbourne for Bob Proberts and then John Justice before going on my own in Bacchus Marsh.
"I've been back in Queensland since 2019 this time around," said Forge, who has two adult children.
He said the best horse he had trained was the former Kiwi pacer, Franco Heir.
"As for my first training and driving wins, well they were so long ago I can't remember. However, my biggest thrill in racing is fixing up horses and watching them win," Forge said.
He said he was the first to admit his training methods were different to most.
"I like to paddock my horses rather than box them. It makes them feel more like a horse. I reckon they are fresher and more natural in the paddock. In fact, Only One Don and Akermanis share a paddock and are the best of mates. I guess the big thing is that I don't rush them."
Asked what he thought of Redcliffe Paceway Forge replied.
"I really like the surface. It's a real progressive club. The Yearling Sales are great and affordable, and they have a Members draw each week; and they write and care about the little people in the industry.
"I enjoy racing at Redcliffe, and I enjoy the people there," Forge said.
Footnote: Allenview is 12.5km from Flagstone; 16.6km from Beaudesert, and 60.4km south-west of Brisbane. In 2016 the little town had a population of 184.