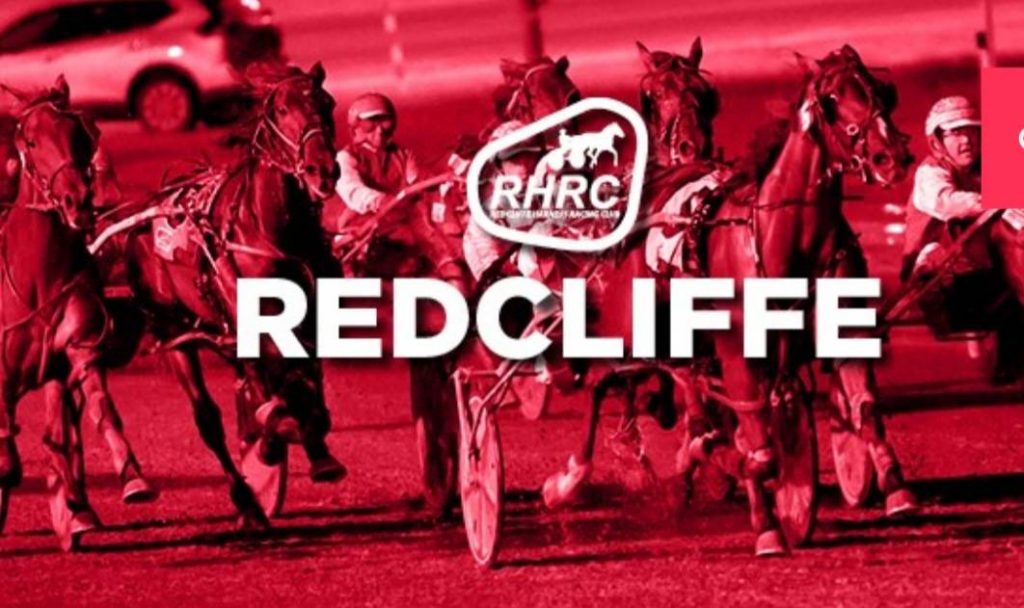 By Duane Ranger (courtesy of Redcliffe Paceway)
Warwick horsemen Richard and Dayl March claimed the Showcase Series Consolation on a record-breaking night at Redcliffe Paceway last Friday, but there will be no celebrating for the humble 52-year-old when Group and Listed action takes centre-stage at 'The Triangle' this Saturday (June 24).
"We were delighted to have won the Consolation because Show racing has always meant a lot to Dad, myself and my extended family.
"Our Major Day did well to win off the 40m back mark, but he was the most highly assessed horse in the field, so I thought he might go close. That was his 28th win ($227,407) since we paid $9,000 for him at the Brisbane APG Yearling Sale in 2015," March said.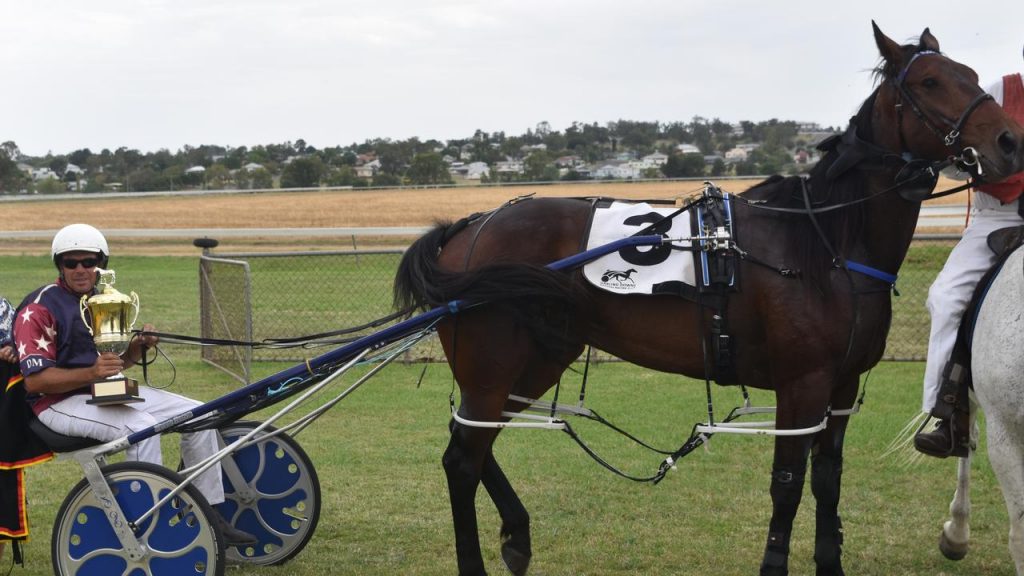 March's father Richard trains the 9-year-old Major In Art gelding at Warwick. Dayl did the driving for owners – B A March, R J Bunch, C A Christofferson, and M Reichstein.
The March Senior trained Artful Maid won from 20m behind in last year's $22,000 Showcase Final. Adam Sanderson did the driving that night.
"Last year we won that Showcase Final, and ran third and fourth with Our Major Day and Bonnies Cam. It's a race we target because I have always enjoyed Show racing. I have been attending Shows for as long as I can remember," March said.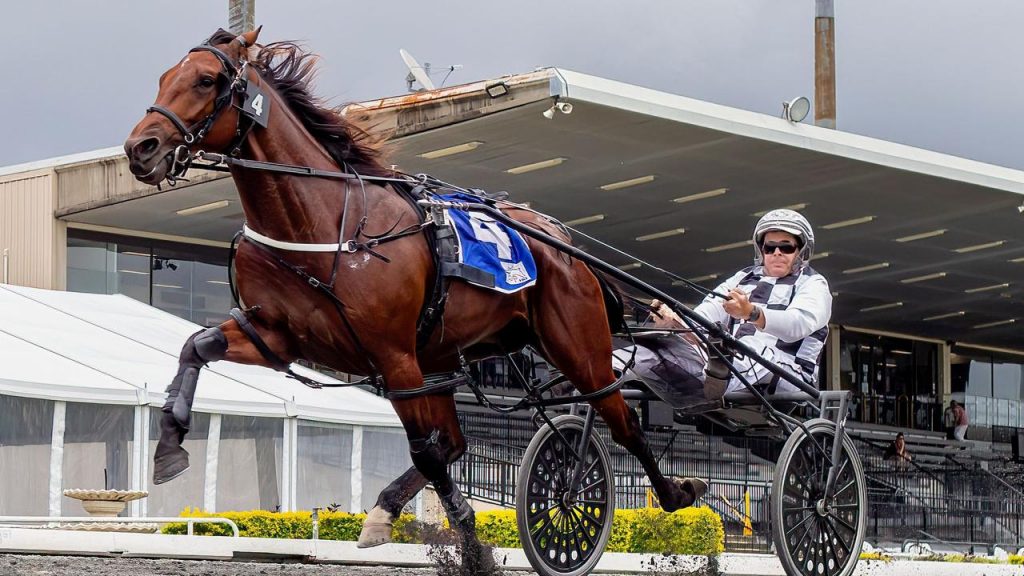 The Marchs were also scheduled to make the five-hour return trip from Warwick to Redcliffe Paceway again this Saturday night for the $100,000 Listed Yearling Sales 2yo Final.
"Precocious Kate drew nicely at two, but is first emergency, so we will scratch her. We were actually quite surprised to have even been first reserve after her last start fourth. It's a weekend off for us now.
"Actually, we have only got three in work at the moment and I'm also helping out Anthony Collins with some driving. All of our horses that come in about this time last year are now spelling," March said.
Redcliffe Harness Racing Club President, Bernie Ring, described last Friday night's Patron Purse meeting as a complete success both on and off the track.
"We had more than 120 in our restaurant, and we witnessed some of the best racing ever seen at Redcliffe. The mile rates were phenomenal. As for Leap To Fame in the Patrons Purse, well he was just mind-blowing to do what he did, three wide with no cover and still smash the track record by more than two seconds.
The Redcliffe Derby (race four – Group Three); the 2yo Sales Series Final (race six – Listed); the Redcliffe Oaks (race seven – Group Three); the Redcliffe Gold Cup (race eight – Group 2); and a couple of Consolations ensure a high-quality card," Ring said.
And speaking of records, Ring praised the track team for the lightning state of 'The Triangle' last week.
"I was pleased for all the owners and trainers who took part, especially people like the Marchs and Weidemanns who travel so far to be here.
"Our Major Day's mile rate of 1:58.8 was quick considering he gave them a 40 metres head-start, but what Leap To Fame achieved was jaw dropping. It would not surprise me one little bit if we see more records broken this and next week," Ring said.
The Grant Dixon trained, and driven Bettor Cullect (3) and the Jan Aitkenhead trained, and Matt Elkins driven Take A Chance (5) should be the toughest to beat in race six – the Listed 2yo Sales Series Final. The Murray Thomas trained, and Mathew Neilson driven Ellis Street (8) is also a winning prospect.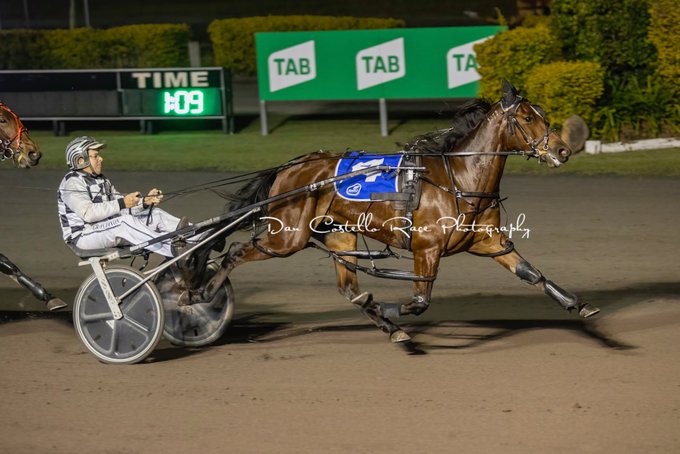 Last Saturday night's track record holder, Leap To Fame, won't be lining up this week, but the pacer he took the track record off record from last week – the Shane Graham trained and driven LL Cool Jay, will start from the 10-metre handicap (gate 13) in the feature pacing event – the Group Two $100,000 Redcliffe Gold Cup.
To say Leap To Fame's 5.9m victory in the Group Three Patrons Purse was scintillating is understating the summary a tad.
The Grant Dixon trained and driven 4-year-old sat three-wide without cover the final lap, The Grant Dixon trained and driven 4-year-old stopped the clock in 2:40.7 for the2,280m mobile.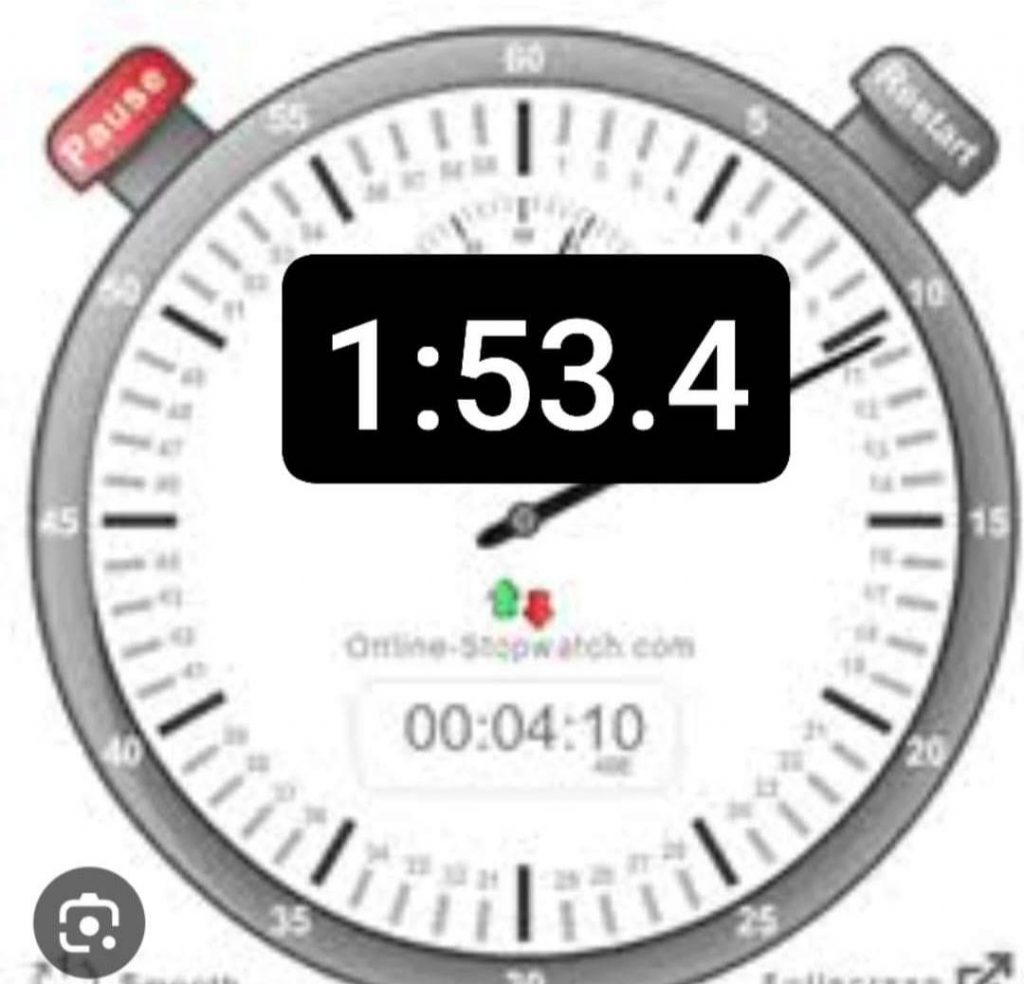 This equated to a 1:53.4-mile rate, beating L L Cool J's previous time of 1:55.9 recorded in last year's Patron Purse Final by a whopping 2.4 seconds.
"The sectionals speak for themselves," Ring said. "Staggering!"
They were 29.2, 28.6, 27.6, and 28.1 with a 1:53.4-mile rate.
L L Cool J is good enough to overcome his 10m handicap (13), but the horses drawn one and two – Tims A Trooper (1) and Loyalist (2) are favoured by the TAB to win the 2,613m standing start event.
In fact, the fixed odds for the four feature races on Saturday night have been released. The first five favourites in each race are: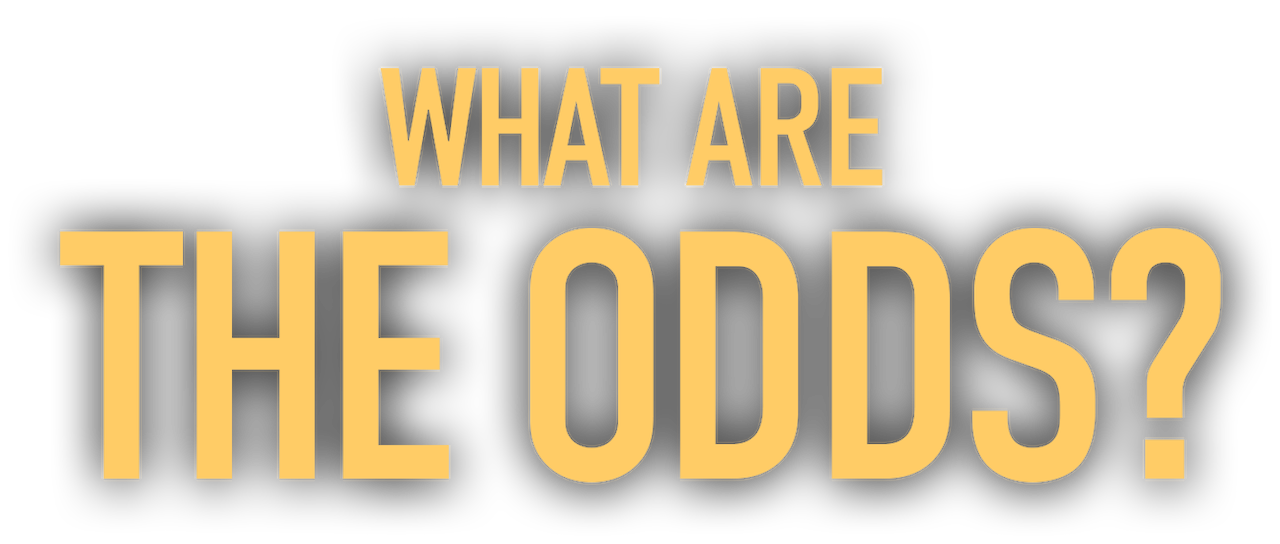 Race 4 – The Group Three $52,000 Redcliffe Derby:
7) Naturally Gifted $2.50 & $1.26; 2) Rocknroll Hammer $2.90 & $1.35; 6) Sure Thing Captain $4.80 & $1.60; 5) Ardens Flash $7.50 & $2; 3) Tardelli $12 & $2.80.
Race 6 – The Listed $100,000 Redcliffe Yearling Sakes Final:
3) Bettor Cullect $2.15 & $1.18; 8) Ellis Street $2.60 & $1.24; 5) Take A Chance $6 & $1.65; 9) Lord Memnock $7 & $1.80; 1) Reason To Shine $13 & $1.85.
Race 7- The Group Three $52,000 Redcliffe Oaks:
1) Peaceful $1.40 & $1.10; 6) Jewel Melody $4.60 & $1.50; 7) Bronski Delight $12 & $1.75; 10) No Dramas $12 & $2.40; Eve Crocker $19 & $3.10.
Race 8 – The Group Two $100,000 Redcliffe Gold Cup:
2) Loyalist $3 & $1.45; 9) Hot And Treacherous $4 & $1.65; 12) Betterzippit $8.50 & $2.50; 4) Manila Playboy $10 & $2.80.
Full fields for Saturday's premier meeting at Redcliffe Paceway can be viewed here:
https://www.harness.org.au/racing/fields/race-fields/?mc=RE240623