By Duane Ranger (courtesy of Redcliffe Paceway)
Burpengary horseman, Bruce Jenkins, has been around the harness racing game too long to get carried away with a promising pacer who has won one of his two starts and placed in the other.
But the 63-year-old was over the moon when his Hes Watching gelding, Back To Betoota, not only won the first race at Redcliffe Paceway last Thursday, but he also banked a $14,000 Q-bred bonus as well.
"He's a nice little horse, who has got a bit of a future, but I've been in this game for nearly 50 years now and I know it pays not to pin all your hopes on one horse.
"The stakes haven't changed much in 30 years, so the bonus was very welcomed. This fella will have one more start this week and then I'll probably tip him out," said Jenkins, who owns and bred the 3-year-old with his wife Debbie.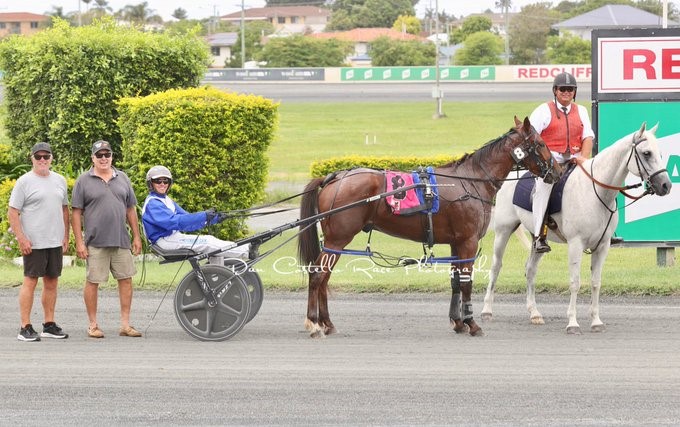 "I've always liked him. He won his first three trials at Redcliffe before placing on debut (December 29)," he added.
Back To Betoota has drawn ideally at one in race three (1.52pm) at Albion Park on Tuesday. He drew the awkward eight alley last Thursday.
That win last week was Jenkins' first since January 27, 2016 when he trained and drove Justatic to win at Redcliffe Paceway. Jenkins collected $2,145 in stake money that day. Last week he nailed just $1,145 more what he did six years ago.
Jenkins got Justatic home by three lengths. Last Thursday afternoon, Back To Betoota won by 1.3 metres thanks again to another quality Leonard Cain drive.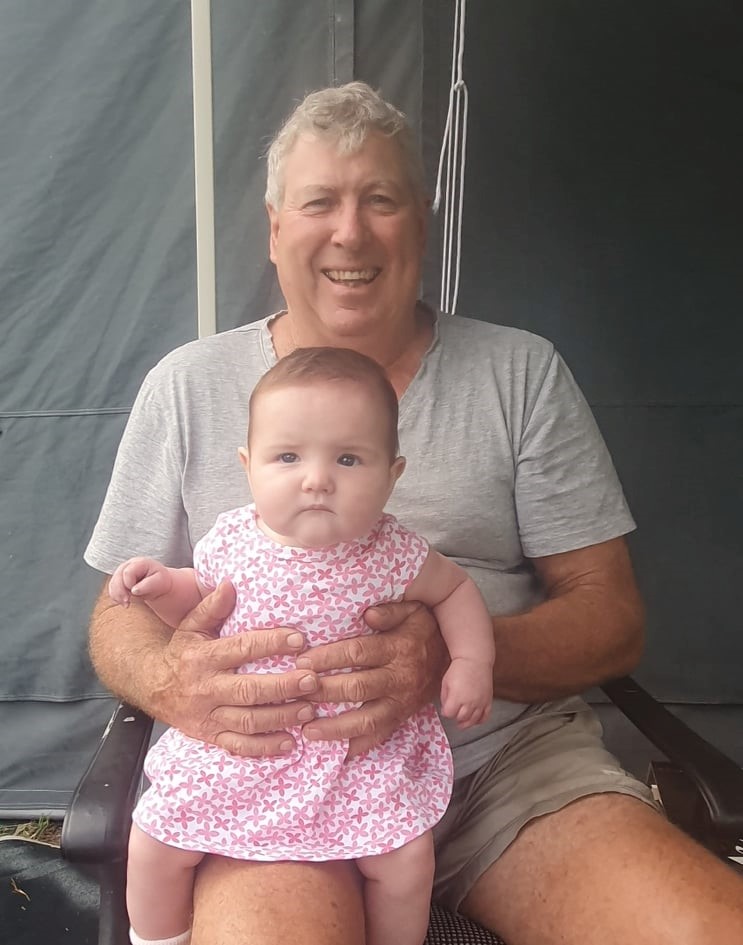 He had Back To Betoota one out and three back on the outside at the bell. Cain them let him slide three-wide at the 600m before hitting the lead on the home turn. They then ran away to win easily pacing the 1,780m mobile in 2:14.8 (mile rate 2:01.9),
The bay recorded 31.3, 32.3, 30.8, and 28.3 sectionals.
'Even though his mother was a fair size, she's left a couple of midgets. What this little fella lacks in size he makes up for it with his heart.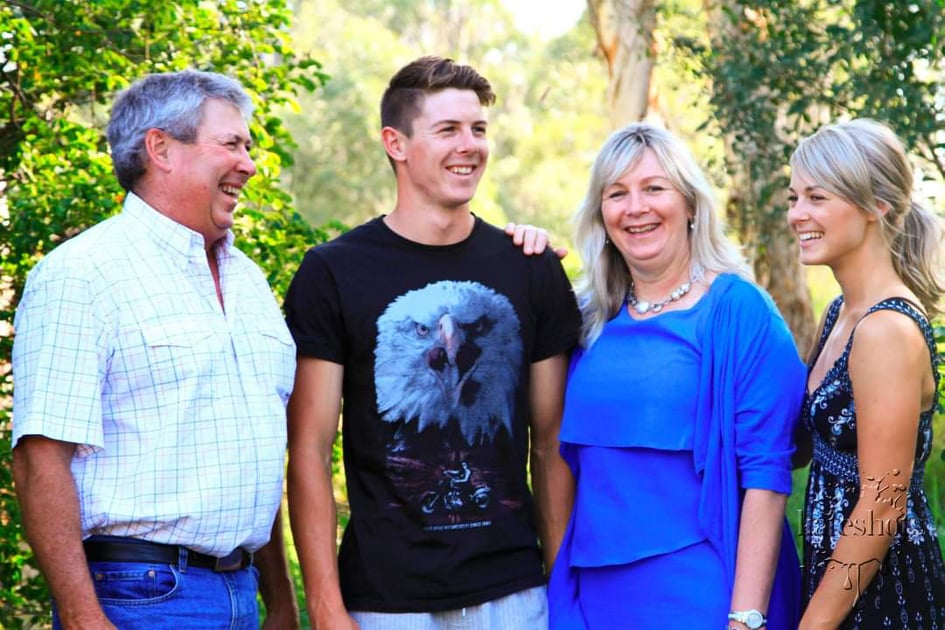 "He's quite a sensible horse on the track but back home if you sneeze, clap your hands, or startle him he will jump six foot in the air. Hopefully he will rid those nerves as he gets older," Jenkins said.
Back To Betoota is the second of two foals out of Jenkins' 2009 Town Champion mare, Lady Latte.
"She won four races and hasn't bred since Back To Betoota was born in December 2018. I'm not saying she want be put to a sire again, but it is doubtful. She's just in the paddock now but is only 12 and has plenty of time to produce a third foal," Jenkins said.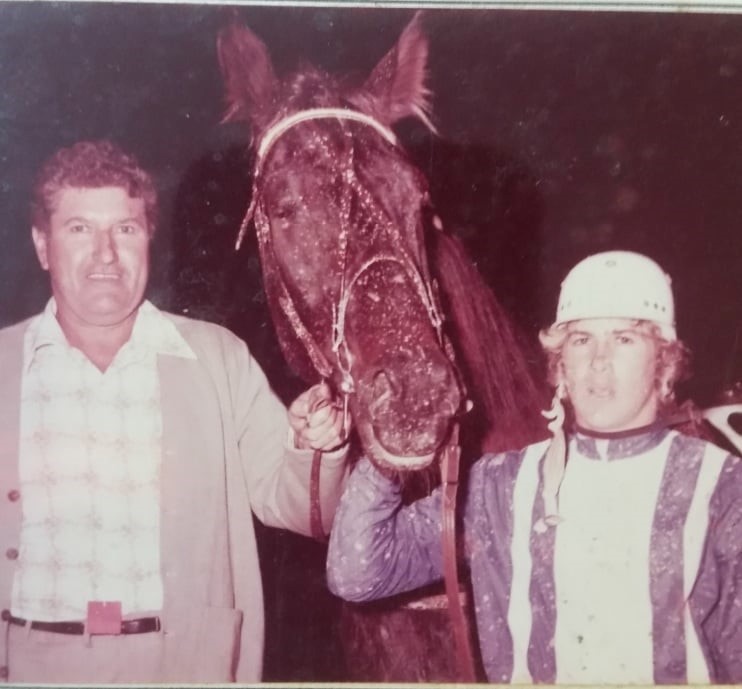 Jenkins only has two horses in work but works others for nearby trainers. He is also a specialist at breaking in babies.
Camden-born (NSW) Jenkins said he had retired about 45 times since taking up the game as a teenager in the late 1970s.
"We shifted to Queensland when I was five and I attended Clontarf Beach State High School. I always wanted a riding horse, so when I was young Dad ('Big Billy') bought me a trotter
"Then at about 14 I became so hooked on horses I went and worked after school and in the school holidays for Geoff and Bev Clover at Deception Bay.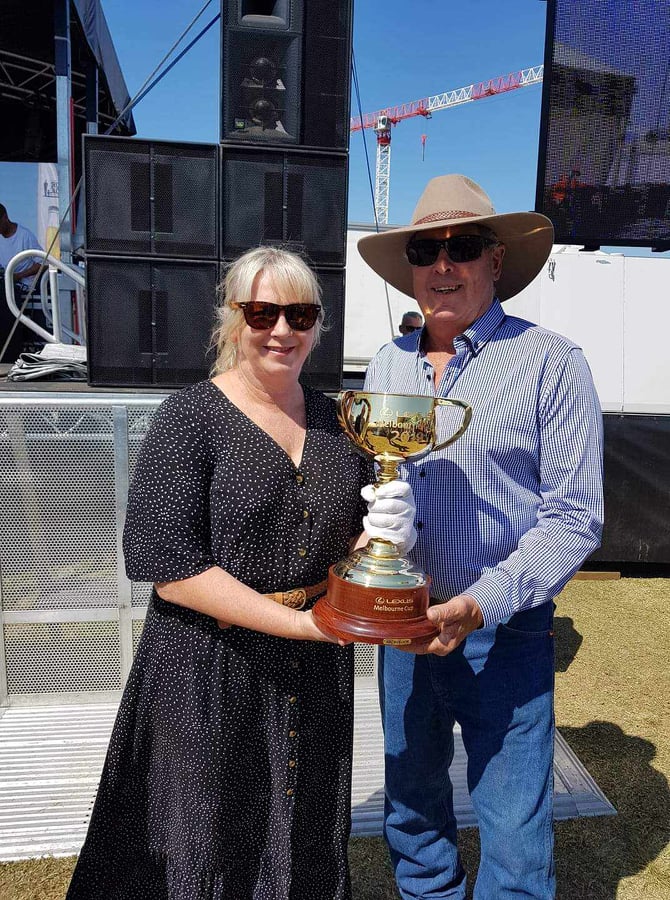 "Later on, Dad bough a couple more horses when he worked for Bill Jenkins at his servo in Redcliffe. Later on, I worked for Graeme Martin, Kenny Belford, and Jimmy Lambert.
"Dad had trucks as well, and early on I helped him at his garage while I did the horses on the side. He also had a sand and gravel business for years where I worked as well. These days I also drive for Kangaroo Buses when I'm not working or breaking in horses," Jenkins said.
Even though Racing Queensland statistics say Jenkins has netted 103 training victories since the 1982/83 season, but no driving stats.
"I've been around way before 1982. I've also driven maybe trained 200 winners in my name and others, plus say about 300 driving wins, but the records don't show that.
"These days I prefer to let the younger and better drivers do the job. I've had my day. I'm also not a small fella by any means."
However, Jenkins was proud to say that his best moment in the bike came at Albion Park on January 30, 1985.
"That's when I drove the Graeme Martin trained Buckin Able to win. He became the first Australian-based 2-year-old winner to go under two minutes that day. That's my little moment of fame," Jenkins said.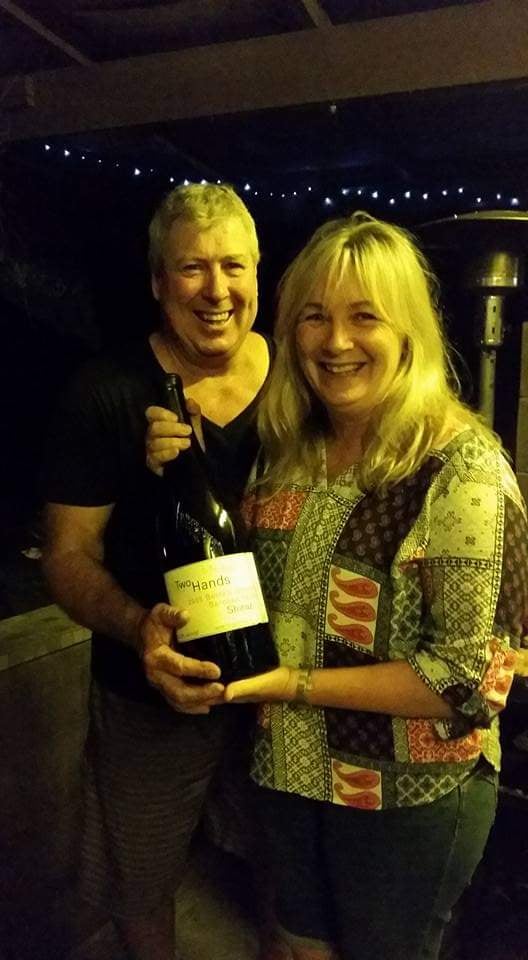 So, what's the best horse he's been associated with?
"That's easy. Wescloud who ran fourth in the Australian Pacing Championship behind Koala King at Adelaide in the 1970s. We took him down to take on the likes of Pure Steel, Rip Van Winkle and Paleface Adios. We didn't make the final against those guns but we sure did have a great time. The best two weeks of my life," he said.
Jenkins is married to Debbie and they have two adult children – equine therapist, Casey, and concreter, Brandon.
Some of Jenkins best horses over the years have been:
Jethros Madam – 3yo Triad winner in 2002 – 6 wins, Italian Dream 9, Just Stormy 9, Slasher Adios 4, Bay Bibby 5, Commanche Bye Bye 5, Justatic 2, Revival Fire 4, Amber Rowan 5, and Betoota 1.
For the record: Betoota is a ghost town within the locality of Birdsville, in the Shire of Diamantina, in the Channel Country of Central West Queensland, Australia.
Footnote: Jenkins' silks are blue with the white braces.