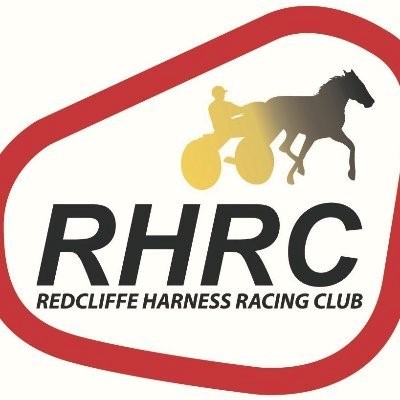 By Duane Ranger (courtesy of Redcliffe Paceway)
If Barry and Sue Williams didn't make a 'life-changing" decision to move to Queensland in the early 1990s… then their son Richard may never have trained his 86th career winner at Redcliffe Paceway last Wednesday night.
"I dodged a bullet. They basically saved my life, and I'm forever grateful to them for that self-less decision they made for me. They gave up so much in New South Wales to give me the best quality life," 39-year-old Williams said.
Williams was only nine when his parents were advised by doctors that they should relocate with him from the cold of Tamworth to the warmth of Queensland.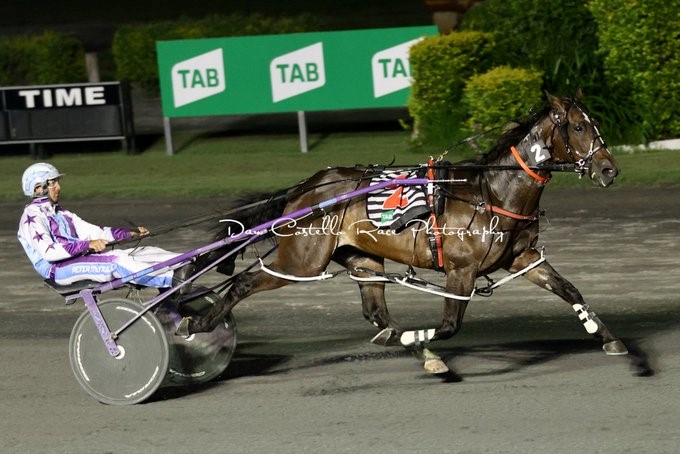 "I was a chronic asthmatic when I was a little fella and had to carry a machine around just so I could breathe. I remember I used to have to take regular 15 minute breaks just to catch my breath.
"So, after nine years of difficult breathing, Mum and Dad packed up and we moved from Tamworth to Cairns (2,025km). The doctors were spot on – the warm weather made breathing easier and over the years I overcome it.
"These days I don't even have a puffer. I think swimming in my youth strengthened my lungs. Being a non-smoker helps too," said Williams, who returned to his native Tamworth in 2016.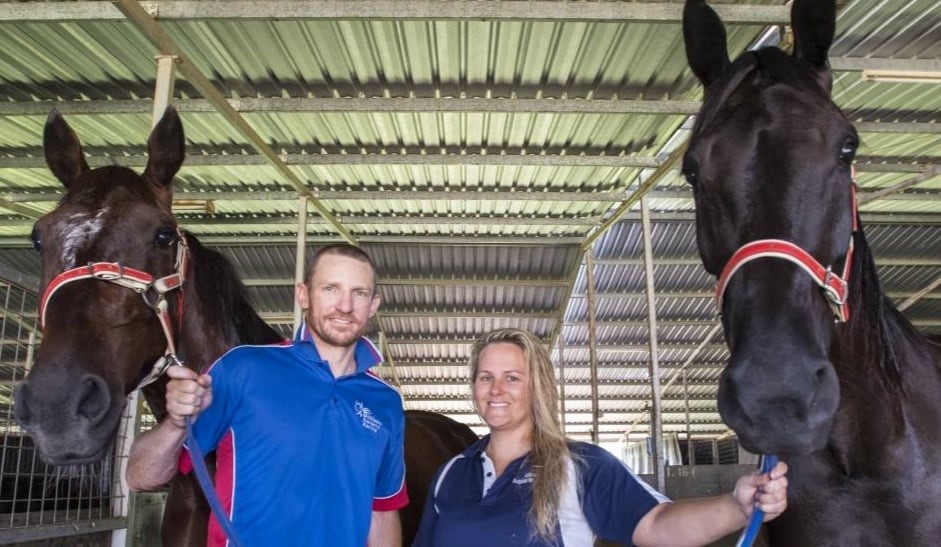 Since then, Williams and his father have campaigned horses in Queensland.
"Dad came up for a holiday for 12 days with two horses this time, while Ashlea (partner) and I worked the horses at home. He came back after the Albion Park trots on Friday," Williams said.
"Dad brought two horses up to Queensland primarily to win a Q-bred race with Bella Godiva, but ironically we won with her float-mate, A Good Ideal.
"That was a great to win that race. Mind you he was a hot favourite and I thought he would go close from the good draw.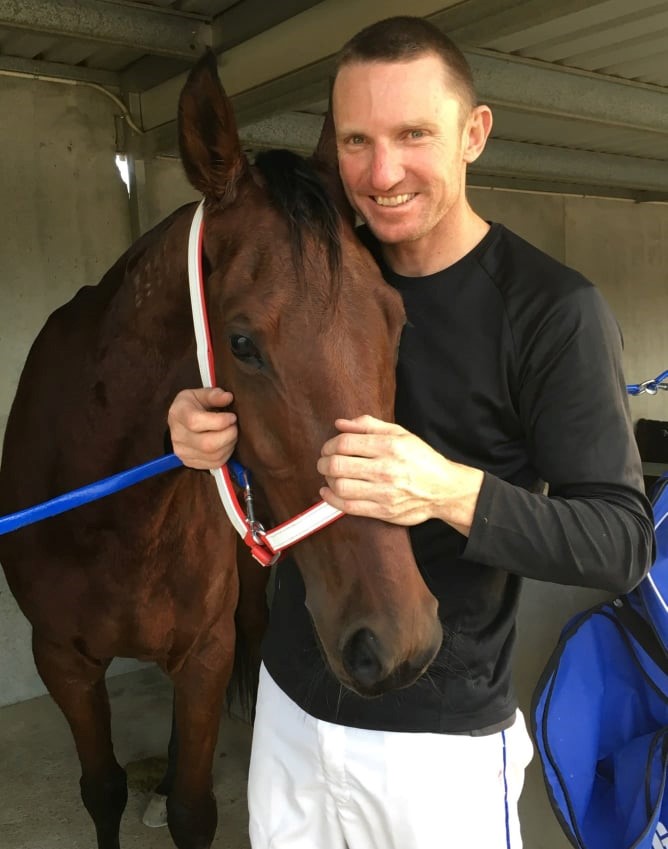 "We come up here quite regularly to chase Q-bred races and it still feels like home. We'll probably be back for a bit longer in February with a bigger team," Williams said.
"I miss Queensland, especially when I saw Dad with a tan when he got back home," he added.
Bella Godiva finished second, fourth and was unplaced, while A Good Idea was first and second at the same meetings.
Williams got his old friend Peter McMullen to do the driving behind A Good Ideal at Redcliffe and 'Leader Peter' never let his mate down.
The $1.40 favourite led all the way from gate two winning as he liked by 9.1 metres. He paced the 1,780m mobile in 2:12.6 (mile rate 1:59.9), with 32.7, 30.2, 28.4, and 29.7 sectionals.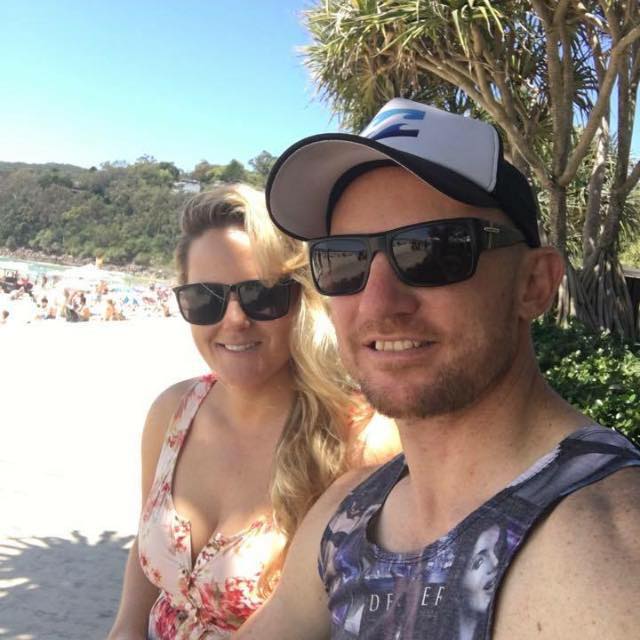 It was the 10-year-old American Ideal gelding's ninth win since making his debut victory at Newcastle 152 starts ago on February 28, 2014. He's also placed 39 times and banked $74,735 in stakes.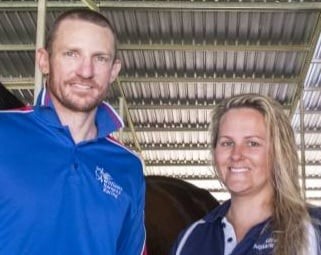 "He's a bit of a cranky ole boy. I think he's got a bit of arthritis. It's nothing for him to lash out or bite you. We bought him quite cheaply from Leeton.
"He was originally trained by Bill Dawson and had several trainers before we got him in February last year. We've won four races with him so he's been well worth it," Williams said.
Williams said his parents located to Redlands Bay while he was in his late Primary School years but enjoyed his time in Cairns.
"When we were up north, Mum and Dad always competed against the powerful John Manzelmann and he was always a bit strong for us with his big team and strong number of horses. In the early days Dad worked for Brian Pelling and grew up with and went to the same school as Chris Garrard.
"Then we relocated to Redlands Bay and I went to Cleveland State High School."
Williams has now trained 86 winners since taking out his licence in the 2002-2003 season. He trained his first winner at Rocklea on at New Year's Day 2005 when he trained and drove Lieutenant Anvil.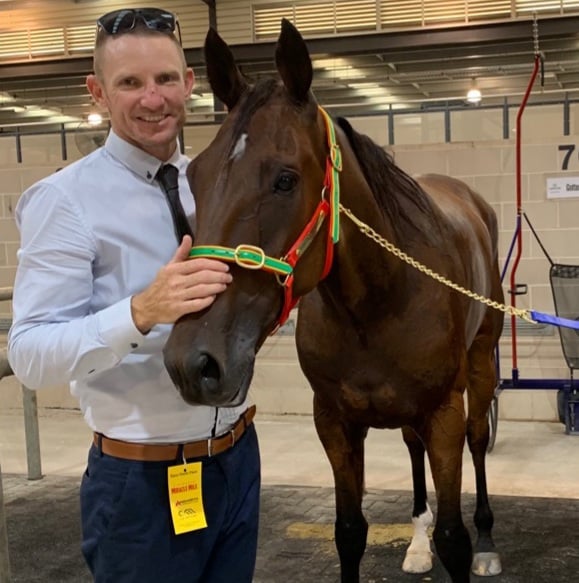 In the sulky Williams has saluted the judge 55 times since 2001-2002. His first winner came via the former Kiwi pacer, Franco Prince at Toowoomba on November 8, 2001.
"I remember that horse well. He was all done when we got him of Darryl Kidd. He had no mane or a tail. He was a great old horse who came back from retirement to win for me," Williams said.
Williams said he liked to use McMullen, Nathan Dawson, and Angus Garrard when he was in Queensland.
"I drive a little bit but prefer to train," said Williams, whose last winning drive was behind Everything Happens at Narrabri on April 11 last year .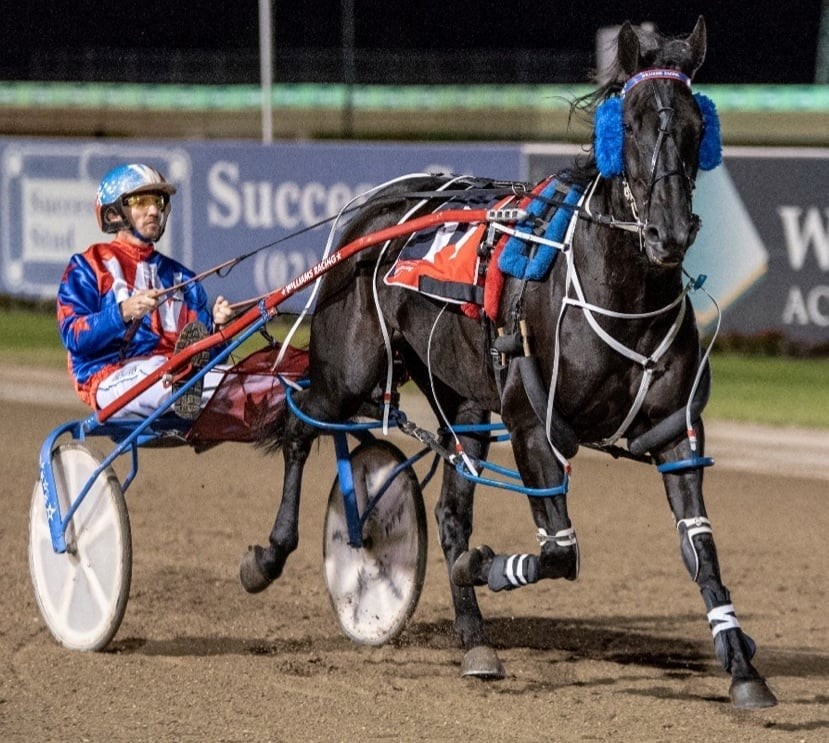 He next gets in the sulky tomorrow (Monday) behind Cruisen On Bye in the second race at Newcastle (2.17pm).
Training and driving standardbreds is Williams' only employment. He currently works a team of 14 in Tamworth and has three broodmares with foals at foot.
Williams also had big praise for Redcliffe Paceway and its president Bernie Ring.
"It's a real unique track and you have to have the right horse to race there, but I love the club. It's so progressive and has a lot of vision.
"Where else do you get stories about the little guy and girl in the industry? It's always the stars. I also remember Bernie when I was young. He was so helpful when I was a junior driver. I'll never forget that," Williams said.
"I have fond memories of Redcliffe and will keep coming back," he added.
Williams silks are blue and red quarters, white 'W', blue sleeves, and red stars.