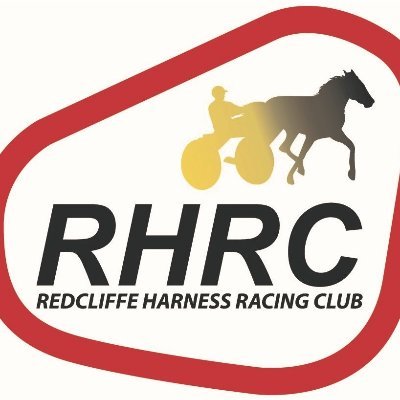 By Duane Ranger (Courtesy of Redcliffe Paceway)
Sentiment played a big part in the result of race four at Redcliffe Paceway last Wednesday evening.
It was like the Faye Phelan Memorial Pace was scripted especially for Churchable trainer, Brian McCall.
The 45-year-old racked up his 69th training victory when Brendan Barnes drove Rocks Or Diamonds to an easy 4.4m win in the 1,780m mobile.
"Like my father, Ronnie, I am a baker and pastry cook by trade, and I did my apprenticeship with Phelan's Bakery. It was so heartening to win that race. Faye was a lovely lady.
"I worked for her husband, John. and it was so nice to have their son Rodney by the head of Rocks Or Diamonds in the winning photo. Rodney runs the bakery operation now. They are a wonderful family and were so good to work for. This is one win I will treasure," McCall said.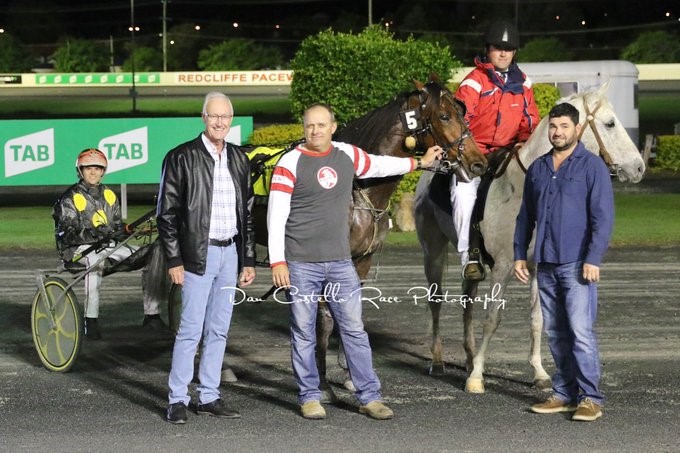 Rocks Or Diamonds drew five and was eased to the rear by Barnes. The 4-year-old Rock N Roll Heaven was there at the 700m, before circling the field, and then running away to bolt in with a 1:57 mile rate.
It was McCall's second winner from four starts this season. He started training in his familiar black with the gold spotted silks in 1996.
As for Rocks Or Diamonds, it was his fifth win in 33 starts. Two of those wins (and two placings) have come from his four starts this season. His winning mile rate was 1:57 even for the 1,780m mobile.
McCall's legendary 82-year-old father, Ronnie and his partner, Rachael Beaton own 40 per cent each of Rocks Or Diamonds, while the remaining 20 per cent share is owned by The Cook Boys Syndicate.
McCall usually has two to three in work and also works full-time at Albion Park as that club's track curator.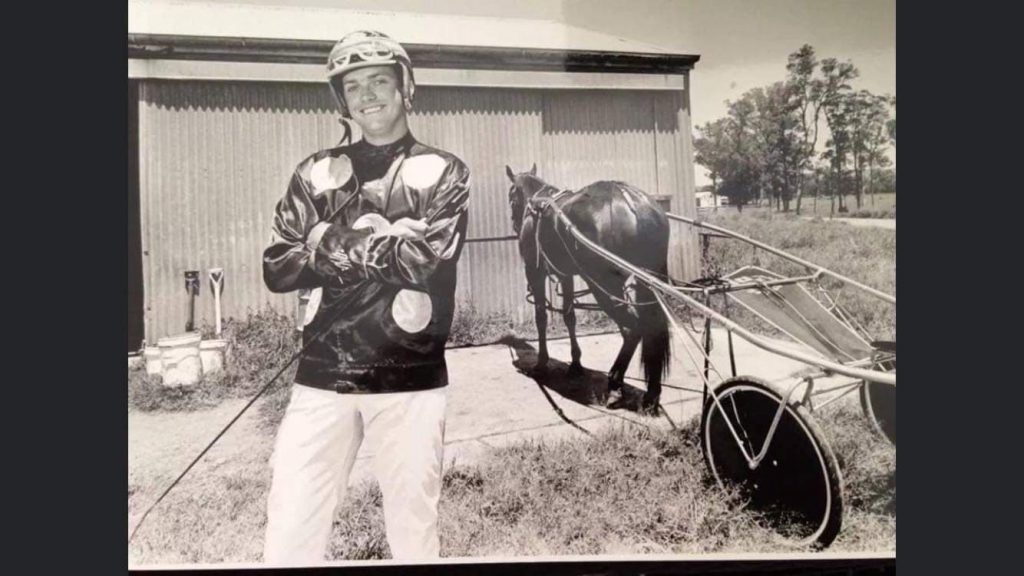 "I was born into harness racing and I will always have a horse or two. It's in my blood and just who I am. I like this fella (Diamonds Or Rocks). He's got a lot of speed and I thought he would go very close to winning on Wednesday," McCall said.
McCall has harness racing blood gushing through his Queensland veins – dating back almost 150 years.
What his father Ronnie achieved at Redcliffe Paceway was phenomenal. In fact, local trainer, Ross Fletcher, believed if 'The Paceway' had a Hall-of-Fame, then Ronnie McCall would be the first inductee.
(Ronnie McCall story – https://duanerangerharnessracing.com/meet-redcliffe-paceways-unofficial-hall-of-famer/)
McCall's grandfather Col (James) also trained standardbreds early last century, and his great-grandfather was also a horseman back in the 1880s.
McCall and Beaton have one daughter – Taylah, aged 13. McCall is the youngest of five children to Ronnie and the late Beryl. They are (oldest to youngest) Norman, Darren, Lisa, Sharon (Furey), and Brian.
All of them have done well in harness racing especially Darren having trained, owned, bred, and driven in three countries netting more than $13m in stakes.
"Of the five children, four of us have all been trainers and drivers at different stages. Sharon and and I both represented Queensland (twice) in the Junior Drivers Championship.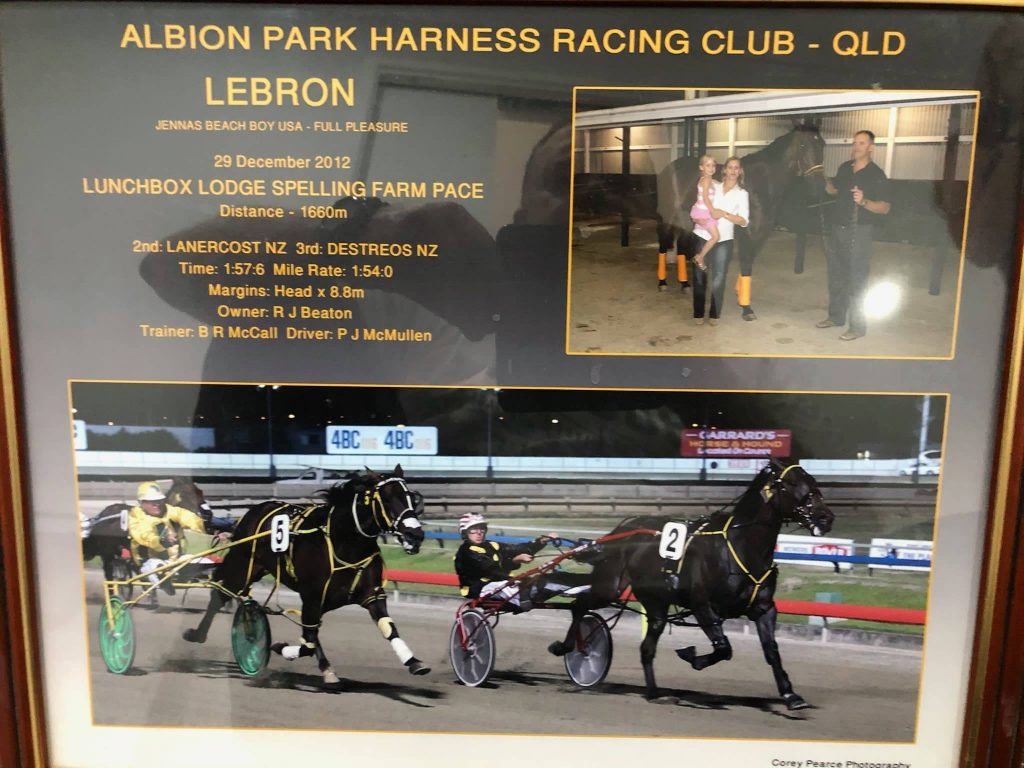 "It's all I've known since day one. I was born on Knight Street just next to the Redcliffe track when Dad was training pretty well at the time.
"I made sure that when I left school, I got a trade, but never drifted far from the horses. As well as this fella I've also got an eight-win pacer named Ifyoubelieve, who got real sick last year, and isn't far from returning to the racetrack.
"The other one is an unraced 2-year-olf Pet Rock filly named Snack Tim Rocks. She's out of Miss Art Ranger (11 wins) and was bred by Rachel. The mare is currently in foal to Ohoka Punter.
"You can't go wrong if you have speed and Rocks Or Diamonds certainly has plenty of that. He went real good at Albion Park the week before when finishing third (from gate 10). They recorded a 1:55.9 mile rate and came home in 27 that day.
"I think he will win a few more races simply because he has a good turn of foot and nice acceleration. He's also learnt to settle in his races. I'm not sure if he's right up there with the best 4-year-olds, I'm hopeful he will make the field for the field for the Triad-4-year-olds at Albion Park this Saturday night," McCall said.
McCall has worked at Albion Park for the past six years and last October he was appointed track curator.
He said the highlight of his career so far was training Lebron (1:52.9) to win 30 races and $250,550.
"He's the best I've trained by a long way. I used to drive him a bit as well. It was very satisfying to train a horse like that because when he came to me, he wasn't much and I was wasting my time with him.
"He ended up being a competitive free-for-aller who raced a few Group races. He raced from 2008 to 2016," McCall said.
"Hopefully there's one even better still to come," he added.