By Duane Ranger. (Sponsored by Fletcher Racing)

No-one in Mark Lichtwark's family got the harness racing bug, but you don't have to be a rocket scientist to know where his equine prowess came from.
His great grandfather, Professor C. F. Lichtwark, was a horse pioneer in both New Zealand and Australia.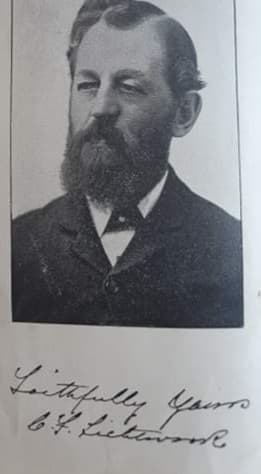 "He came to New Zealand from Germany in the late 19th century and in 1896 he published a book called 'Educating The Horse'. It is 183 pages long and I've got a copy. It is a very valued possession.
"There wasn't much he didn't know about the equine breed and how they acted and thought. He was a genius and used to travel around New Zealand and Australia educating and breaking in horses from remote parts of both countries.
"He proved to be so good that Doug Grantham's (former Taranaki breeder and trainer) father, often told him the story about C.F.  Lichtwark, who lived near the Grantham family.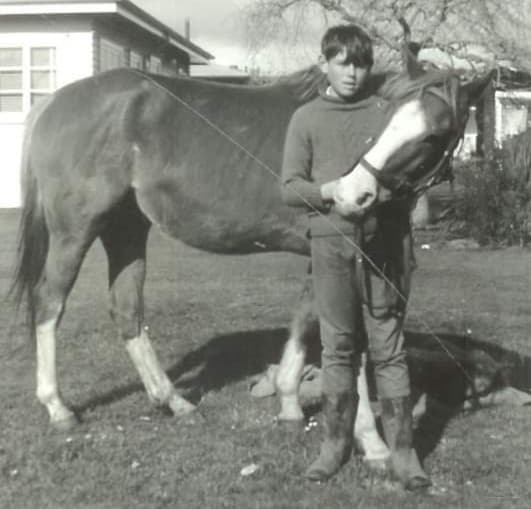 "He could grab any wild horse from the bush in New Zealand then within an hour or so he could have that horse follow him timidly into a pub," Redcliffe-based Lichtwark said.
"And that's a true story, because Doug said many people witnessed it- often. I guess today he's be dubbed a modern day horse whisperer," he added.
'Educating The Horse' portrays firmness, kindness, and patience in applying the tackle and system fashioned by Professor Lichtwark. These he believed were necessary for properly and successfully educating any horse.
The now 67-year-old Hall-of-Fame hobby trainer, Lichtwark, said he must have picked up what he termed a 'life-time disease' from his famous paternal line.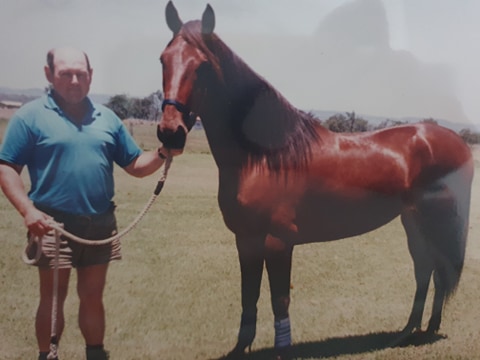 "I've always loved horses for as I can remember, but no one else in my family had them. I guess you say it's in my blood from way back. My parents Jim and Lil certainly had no interest.
The Hamilton-born Kiwi was New Zealand's loss, and Queensland's gain when he emigrated to Australia 48 years ago.
"I was 19 at the time, but I'd always loved horses from a young age back home. I used to hang around stables hinting for a ride.
"I was intrigued. I actually used to ride many thoroughbreds, and loved qualifying them over the jumps. wanted to become an apprentice jockey, but those ideas were soon dashed because I got too big, too quick.
"But small-time trainer of the 1960s, Ray Garmonsway, who gave Lichtwark his first job, that led to the occasional race-day drive.
"I actually drove my first and only New Zealand winner behind Ray's black 1967 Hi Lo Forbes gelding – Leura Forbes on the Tauranga grass in a field of 25 horses on January 31, 1972.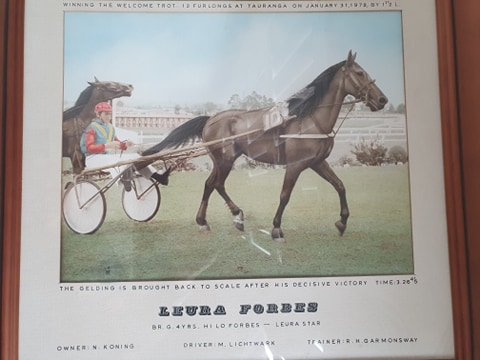 Just treading water in New Zealand, Lichtwark landed a position with Queensland trainer, Brian Fernley, who was a private trainer for high profile owner, Ron Pointer.
"I was well set up in Australia, but went home to marry Sue, who was from Otago originally. We married 46 years ago (1974) and have two children – Brent and Glen, and six grandkids (three boys and three girls)," Lichtwark said.
Then driving wins started to flow for Lichtwark, and before long he found himself training for Pointer.
One of his early success stories came via the 1972 Mark Lobell mare, Egmont Inanga, who was owned by Pointer and her New Zealand breeder, Grantham.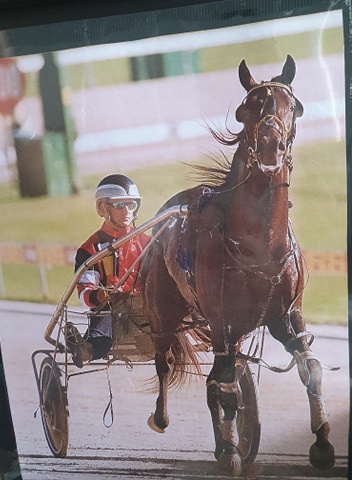 At the age of 22, his first taste of national prominence came at his now beloved home track – Redcliffe Paceway, when he Egmont Inanga to an Australasian mares' record of 1:57.9.
It wasn't long before Lichtwark ventured into breeding. In fact, he stood Canadian import Butler's Luck and top Aussie stallion, Rip Can Winkle at Caboolture in 1981.
Then in 1982 Lichtwark entered discussions with Pointer, Brisbane businessman, Kevin Seymour, and prominent Queensland owner-breeder, Mark Aitkin, to look at purchasing property at Biddeston on the Darling Downs.
"Because several horses who made up the foundation broodmare string hailed from Doug Grantham's Egmont View establishment at Normanby (65k from New Plymouth), we called the new property 'Egmont Park Stud'.
"I was Stud Manager, and the current manager, Peter Bell, worked for us. The first stallion there to put us on the map was Land Grant, the Meadow Skipper, stallion who went on to become Australia's premier sire of stake earners in 1992 and was the nation's leading sire of winners in 1990, 1991, and 1993.
When Land Grant passed away aged 15, Lichtwark pulled off a breeding masterstroke when purchasing his replacement, the top American stallion, Fake Left in 1993.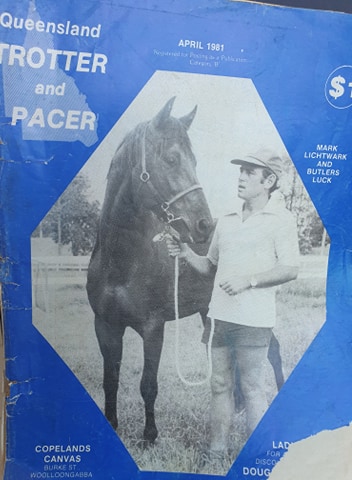 "He's the best sire we had and I think his son, Blacks A Fake, was the best horse to have been born at Egmont Park.
The son of Cam fella and Albatross mare, Madam Madusa, won the 1992 Little Brown Jug. His first crop, which hit tracks 'Down Under' in 1997, made him leading sire of 2-year-olds.
The Canadian bay had 51 starts for 17 wins,14 placings and $314,417 in prize money.
By the end of the 2010-2011 season he was the only Australian-based stallion to have sired three millionaire pacers.
They were three-times Interdominion champion and multiple Group One winner, Blacks A Fake (72 wins and $4.75m); dual Miracle Mile winner, Be Good Johnny ($48 wins and 1,656,489) and Miss Galvinator (60 wins and $1,148,446).
He died in 2001.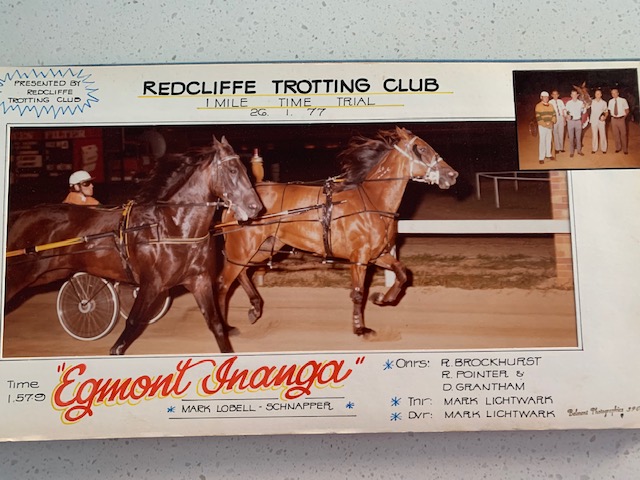 "He really put us on the map. I think he will be the leading broodmare sire here for many years to come. He has already proven that," Lichtwark said.
"Perfect Art replaced him." he added.
The Lichtwarks left Egmont Park Stud in 2007.
"We were working long hours and I was also training my own team, and going to and from the races. We had hardly any time to ourselves, so we bought a motorhome and travelled around Australia for five years.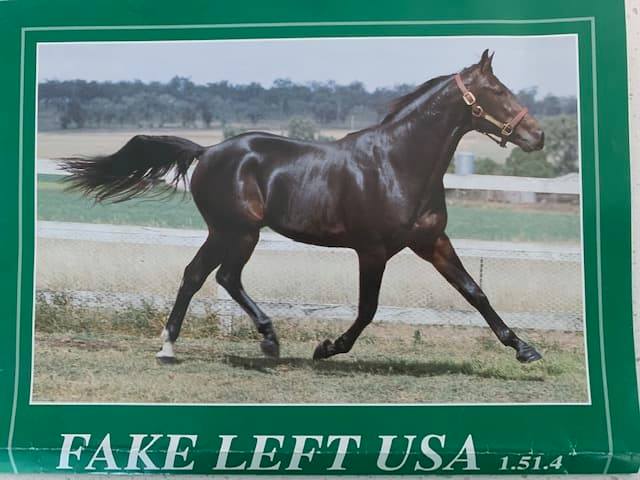 "It was a good time to get to know my wife and family again. Then we retired to our current home on Marine Parade here in Redcliffe," Lichtwark said.
Lichtwark, still with racing blood gushing through his veins, bought the picturesque seaside unit, with the nearby Redcliffe Paceway in mind.
"It's less than a five minute drive, so I get the best of both worlds. I live in down-town Redcliffe and still get to train a couple of horses, which I have boxed in Knight Street.
"I've been doing that since 2013, so you could say I have been semi-retired since then," Lichtwark said.
During his peak Lichtwark trained Juvenile Filly-of-the-Year, and former Australian record holder, Girl From Ipanema, to win 13 of her 17 starts.
He also conditioned star Group winning pacers Aquagold, Rhapsody In Red, APG Gold Q-Bred winner, Masked Crusader, and Australian and Victorian Oaks winner, Cherry Cheer.
On Saturday November 27, 1999, Lichtwark trained five winners at Albion Park. They were Brolga Dance, Oaks winner, Cherry Cheer, Deputy Dan, Rhapsody In Red, Cavetto, Good Lookin Girl and Aquagold.
That was also the year Lichtwark won his first and only training premiership at Albion Park with 53 Saturday night winners from a team of just 12 horses in work.
"I have no idea how many winners I've trained. I don't really care too much for numbers. I've achieved a few things in training that I never dreamed of winning.
"In 2004, Sue and I were awarded an Australian Harness Racing Council Meritorious Service Award for services to the Breeding Industry.
"I was also bestowed with a Distinguished Queensland Hall-of-Fame Award in 2017, so harness racing has been very good to me. I only ever drove them early on and I guess you could say I made my mark in breeding and training them," Lichtwark said.
He said he enjoyed racing at Redcliffe over the years, adding 'The Triangle' had been good to him.
"I love Redcliffe and that's why we retired here. Sue and I are both Kiwis but Australia is our home now and this is where we will die.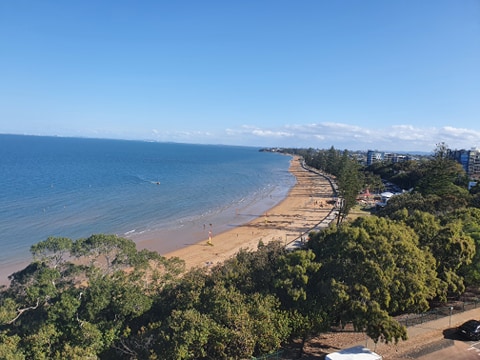 "I won at stack of races at the Paceway including the Redcliffe Cup with Revonez, the Redcliffe Oaks with Vanyana, and the Patrons Purse with Good Looking Girl.
His wife Sue, said Lichtwark was still up at 5am every morning to tend to his horses and then back at 4.30pm for feed-up.
"It's a hobby for me now. Sue and I worked hard for nearly 35 years together and now we are enjoying our semi-retirement.
"I'm just working a couple of young ones at the moment. Whatta Good Reason is a For A Reason pacer who is not far behind the good 2-year-olds at the moment. He's won two of his eight starts and placed in three others.
"Then there's Hadley, a Rock N Roll Heaven 4-year-old, who has won four of his 17 starts and placed three times," Lichtwark said.
"They keep me busy, and like I said earlier I live so close to Redcliffe Paceway it makes life easy. We are living the dream – still," he added.