By Duane Ranger. (sponsored by Redcliffe Paceway)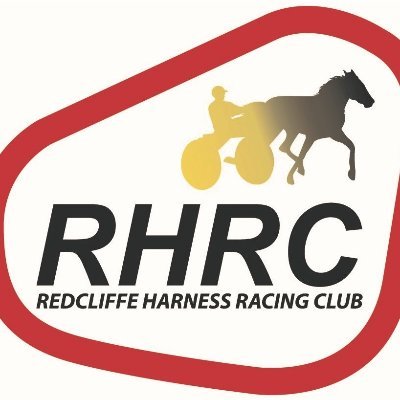 You couldn't blame Shane Graham for having a bit of tennis elbow today (Monday).
The talented 37-year-old Logan Village reinsman virtually owned Redcliffe Paceway last week, saluting the judge 11 times on five consecutive days of the week.
His run of success started with the first race at Redcliffe Paceway at 1.10pm on Tuesday and ran through until the last race on Saturday night at 10.34pm.
Here's how Graham's winning week went:
Tuesday September 22 (one win): The Mark Dux trained Motu Amethyst (R1).
Wednesday (one win): The Warren Hinze trained Cobbler Lane (R1).
Thursday (two wins): The Josh Turnbull trained duo of Lucky Lyla (R2) and Hit The Track (R4).
Friday (three wins): The Turnbull trained Smithstars Lexus (R1); the Shawn Grimsey trained Mollys Secret (R5); and the Chris Frisby trained Fast Is Bettor (R6)/
Saturday (four wins): The Frisby trained Our Uncle Sam (R1); the Cristina Monte trained Johnny White (R2); the Vicki Rasmussen trained Hurricane Bay; and the Frisby trained Uncle Jord.
"I'm just lucky I've been able to get on some nice horses since I've been back. I've always enjoyed driving at Redcliffe. The only thing I don't like about the place is getting there. The traffic can be horrific some days," Graham said.
Redcliffe Paceway hosted the five meetings because the Albion Park track was undergoing refurbishment. Redcliffe will host meetings on Tuesday, Wednesday, Thursday, and Friday.
Graham said one of his better wins of the week came behind the multiple Group winning, Chris Frisby trained pacer, Our Uncle Sam.
The Chariots Of Fire winner and Inter Dominion runner-up, both in 2018, loves Redcliffe Paceway.
"It's proved to be a happy hunting ground for "Sam'. It's good to have him back. He and Shane have proved to be a potent force," said Redcliffe Harness Racing Club president, Bernie Ring.
"Shane needs to be congratulated for his very successful week. He's one of the best drivers going around and obviously loves 'The Triangle'," Ring said.
Our Uncle Sam has only raced at Redcliffe Paceway three times, and has now won twice and finished second.
On July 27, 2018, Our Uncle Sam and Frisby won the Listed $15,000 Patrons Purse Classic, and then 364 days later the duo finished a 1.5m second behind Bill Haley in the same 2,280m mobile.
Saturday's 1.8m victory was 500m shorter (1,780m mobile), than the last time he won here. The son of Sportswriter has won 21 of his 90 starts and placed in 21 others for $634,606 for his Bathurst trainer, Frisby.
It was also the first time Graham had sat behind the 6-year-old brown gelding.
"He just felt like a good horse, and not many horses could have won that race the way he did. It's a shame he's returning home to New South Wales with Chris at the end of the month," Graham said.
Our Uncle Sam drew seven of nine in last Saturday night's $14,000 Open Pace and settled second last early.
They then made a three-wide bid at the bell and remained a sitting duck in that position without cover for the last lap.
"His class prevailed. He had no right to sit three-wide like he did for the last 900m and still kick on and win. I wish he was staying here. That's the type of horse every driver wants to sit behind. Chris has done a great job with him," Graham said.
Our Uncle Sam paced the 1,780m mobile in 2:08.1 (mile rate 1:55.8) and his sectionals were 29.4, 30.7, 27.5, and 29.3. He won by 1.8m from Dream To Share and Brittany Graham.
Our Uncle Sam, who opened up the $3.60 second favourite behind Always In Command (third), is owned by P. Delaney & J.A. Frisby, and was bred by Ashdon Valley Racing.
"He's right up there with me old favourite Glenferrie Hood, who was my first Saturday night win back. Ashley Locaz and Just A Little Torque, are just a couple of other nice horses I've sat behind since I returned to the sulky," Graham added.
After two-and-a-half years in the harness racing wilderness, Graham returned to driving in May after fighting and winning a long battle to clear his name over false race fixing allegations.
"It's just so good to be back out there driving again. It's all I've ever done and it's all I've ever wanted to do. I tell you it was hard watching others drive while I was on the sideline, especially when some of the good ones are going around.
"I'm just grateful to be back in the sulky
again. It's was a long time between drinks and I wouldn't want to be doing anything else," Graham said.
Graham has driven over 60 winners since his return and just over 2,600 in a career spanning back to August 8, 1998.