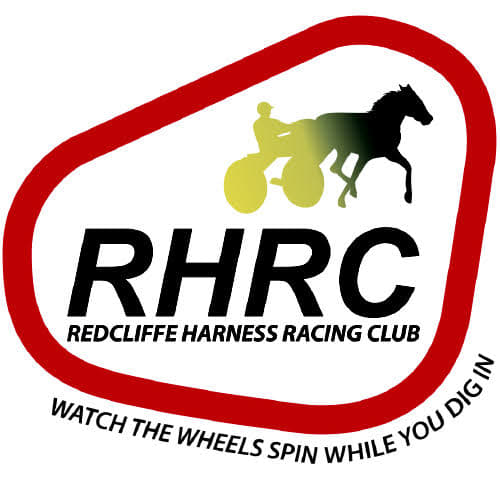 By Duane Ranger (courtesy of Redcliffe Paceway)
John Kerr and his old mate Bertils Firefox should both be looking down on us from the skies above.
The 67-year-old Caboolture horseman actually died in a horrific riding accident in 2008 and was only brought back to life after being in a coma for 14 days.
Then nine years later, Kerr saved Bertils Firefox from a premature retirement after his former trainer called time on him before he even got to the races.
Kerr decided to give him a go and now 110 starts later the Rock N Roll Heaven gelding has won 14 times, placed on 20 occasions, and banked just $55,658 in purses.
The latest of those victories came at Redcliffe Paceway last Wednesday evening (October 19) when Kerr trained and drove the 6-year-old to easily win race eight by 8.5 metres for his owner and Caboolture breeder, Bertil Olsson.
"I've told Bert many times he's not very good at, and a two-minute mile rate is his limit. He's never gone under that. They went 2:00.7 the other night.
"He's been a mystery to me, because like I said earlier, he's not much of a racehorse at all really, and I'm just a hobby trainer/driver," Kerr said.
Bertils Firefox hinted he was ready to go a big race after finishing runner-up from gate four, on the same track and over the same distance a week earlier.
On Wednesday the bay drew seven and Kerr settled a lonely last with him until fired him up down the back-straight the last time.
That's when Kerr let him have his head and they took off around the field. maintaining a strong pace all the way to the line.
They came home in 30.8 and 31.5 on a wet track.
"In saying that he does keep giving, and that's exactly what he did on Thursday. I'll keep racing him and no doubt he'll keep surprising me.
"He's one of three I've got in work at the moment. I sold one and retired one this week. Then of course there's Weasel who ran second in the race before 'Bert' but got beaten by the 'cheat lane'. He was paying $126 and he's way better than that.
"Sure, he might be rising 16 (actually turned 16 on October 17), but he doesn't know his age and he's racing really well at the moment. I'll keep racing until he tells me to stop. I was disgusted that someone offered me $1,000 for him when I know he's got the potential to win a lot more than that still," said Kerr who is a farrier by trade.
"And when he does actually turn 16, he can get his learner's permit and he can drive me home," he joked.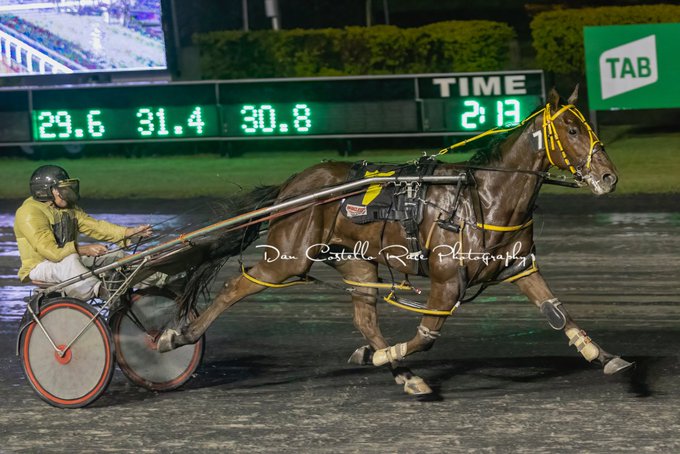 Kerr said he never hailed from a racing family despite his brother Michael riding the 1989 Caulfield Cup winner, Cole Diesel.
"I was the first from my family to get involved in racing. I remember my father was a school teacher and one of his student's parents – a trainer named Peter Wombell, based out of Rothwell raced the very good horse called Our King.
"That horse won a lot of races at Redcliffe and got me hooked. Before long I was working school holidays and then full-time for Noel Croghan.
"That's where I got to drive the best horse I've sat behind – a lovely pacer named Francis Joseph. He raced against Noodlum in the Queensland Derby but could only go right-handed the old Albion Park way around. He also set five different records and when he reached open company, he sadly died from blood poisoning.
"That was a shame because he was an absolute freak of a horse. The best horse I had was Right Again. He won 17 of his 29 starts before he went to the USA and all the good horses from here and New Zealand.
"He later went to the United States. I never drove him on race-day, but he was an unbelievable pacer," Kerr said.
Like his wife, Carmel (nee Doyle) was the first female apprentice jockey in Queensland, and Kerr has ridden lots of trackwork over the years.
"I've always enjoyed riding. My brother was actually a couple of inches taller than me but weighed a lot less. I went with the trots, but it was a galloper that killed me," Kerr said.
He said he was riding a thoroughbred when it catapulted six feet above and crushed Kerr. Then when it got up it lashed out on him.
"I was in a coma for 14 days and in hospital for five months. I was later told I wouldn't survive the helicopter flight to the hospital, but I guess I wasn't ready to die then.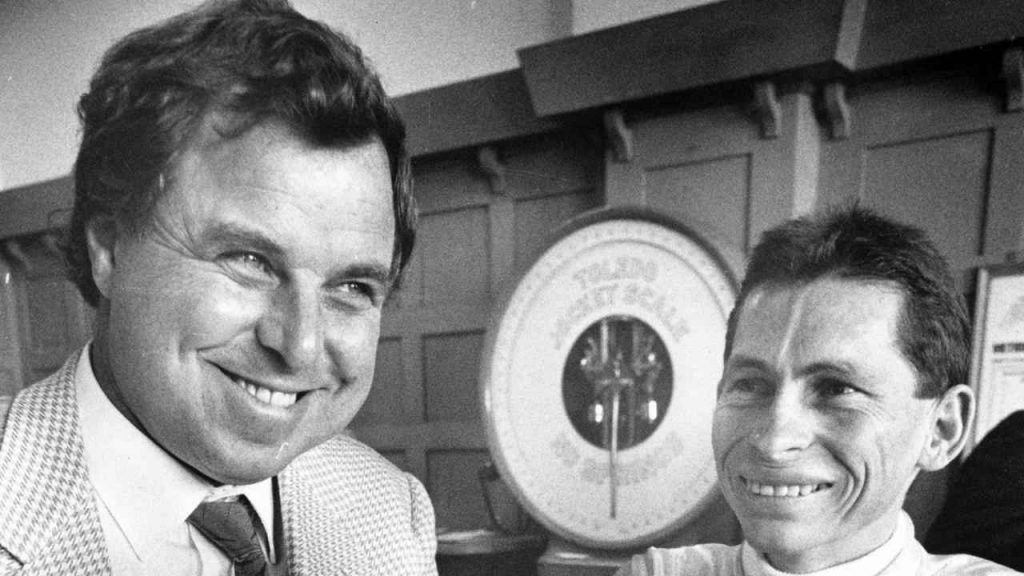 "I swallowed my tongue and that's when I actually died. I broke 27 bones in my chest and had 14 tubes coming out of me. My stomach was completely crushed, and all my internal organs were shot.
"The doctors couldn't believe I got through it all – and here I am training a horse that also shouldn't be with us," Kerr said.
Harness Racing Australia statistics say that Kerr has trained 82 winners, 258 place-getters, and banked $409,140 since the 1982-83 season.
In the sulky he has saluted the judge 63 times, placed on 214 occasions and netted $289,988 since 1982-83.
"There's be a lot more than that because I was around stables when I was 14 not long after got involved in the 1970s.
"My first winning training success was behind a former Croghan trainee named Three Tricks at Albion Park in 1973, I think. He won 17 races and there were others than won a few races too, so those numbers seem light," Kerr said.
For the record Kerr's first driving success came behind the Croghan trained Cressington Court, who won for him at Rocklea in the early 1970s as well.
"I'll never forget it, I was three-back on the fence and the gaps opened. It was my first ever race-day drive. The very next race Tony Turnbull tried to do the same thing from the same position and got knocked down.
"That's why I detest the passing lane. None of my horses like them and neither do I," said Kerr,
Kerr was born in Dalby and educated at De La Salle College in Scarborough. He and Carmel have one daughter named Gabriel (24) who previously did the mini ponies (100-plus winners), but is now heavily involved in music.
She is the fiddle player for the 'Hillbilly Goats' and is a very accomplished song writer.