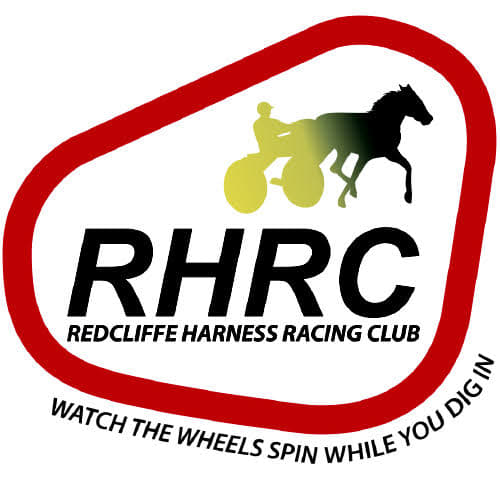 By Duane Ranger (courtesy of Redcliffe Paceway)

Marburg horseman, Peter McKay, has been receiving horses from his old Victorian mate, Dickie Lee, for years.

But when Reeds Vision arrived in Queensland in June, McKay and his wife, Julie, thought they had come across a species of the extinct mammal – the Mammuthus,

"He looked like a hairy mammoth – and he was ugly with it too. We couldn't believe what we saw when he first came to us. But that was back then. We think the opposite of him now though. He's beautiful," Mrs McKay said.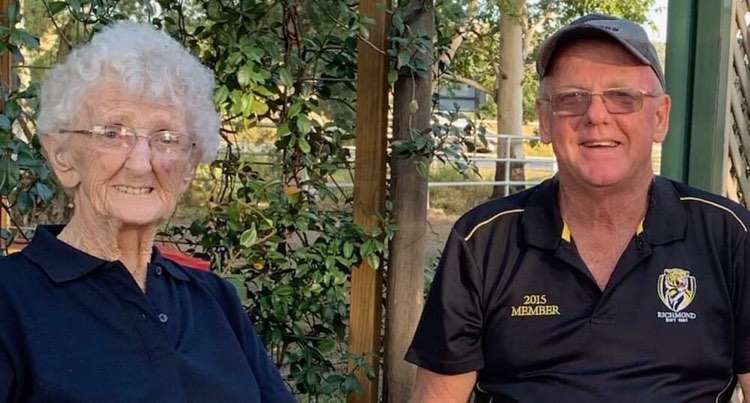 "When we got him, he came from a paddock in Beeac (Western Victoria) and hadn't been rugged, hence copped the 'hairy mammoth' tag" her husband added.

Reeds Vision is only a little fella and might not have the physique of a mammoth, but he's an above average pacer, who has now won three of his five starts.

The McKay trained and Taleah driven 4-year-old justified his $1.50 favoritisms tag in race two at Redcliffe Paceway on Thursday (October 27).

He won on debut as a $1.45 favourite on September 22, and then repeated the dose two starts later on October 6, paying $1.50. Both wins were also at the mighty Redcliffe Paceway.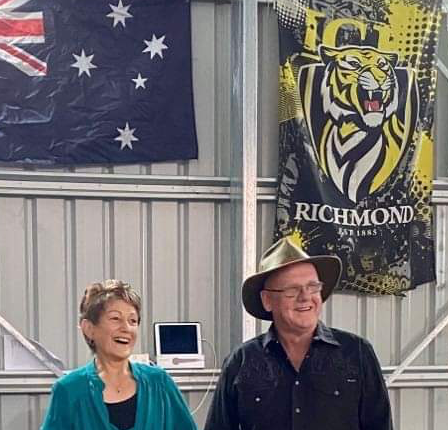 Last Thursday the Art Major gelding worked to the lead from gate four, and once he got there after 400 metres the race was for second.

Reeds Vision won by 3.3 metres and paced the 1,780 metre mobile in 2:10.1. His mile rate of 1:57.6 was a personal best.

The win also took McKay's career stake earnings past the $250,000 mark

"He's a lovely little horse that boasts a lot of speed and for that reason I thought he might have gone close on Thursday.

"Taleah drove him perfectly. When she got to the front with him, she dictated all the pace. I am very proud of both her and the horse.

"There's a race for him next Friday, and I'd like to line him up there if the race gets off the ground," 68-year-old McKay said.

Reeds Vision was bred by McKay's lifetime Victorian friends, Dick and Jean Lee.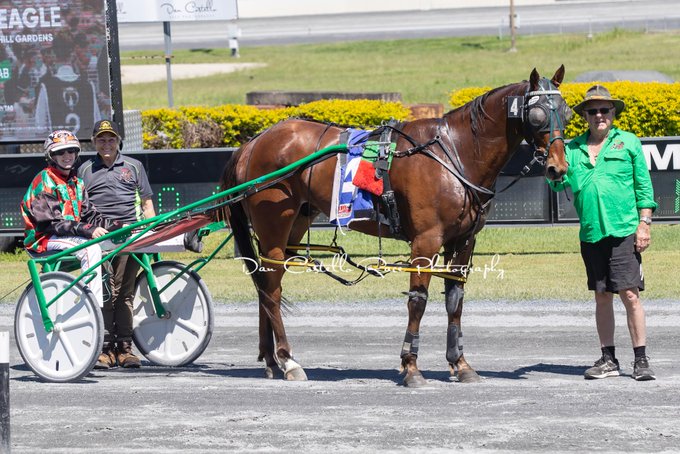 "Dick bred him and sent him up to me to have a go with, and I now lease him. Dick has had some nice horses over the years, including Game Ebony (29 wins), who raced in the 1980s. Then there was Rufus Young Blood, Downsouth Clare and Hamptons Pride.

"He's sent up a few horses over the years, but mainly trotters. This wasn't the first woolly mammoth he sent us. Whiskey Creek came to us from the same paddock – and hairy as well!" Ballarat born and Corindhap-educanted and raised McKay said.

He said Lee also sent him Trappers Idol (13 wins), who passed away on their Marburg property on July 22 aged 30; Whisky Creek (seven wins); Blue Johanna Road (two wins).

"They all led to Peter getting Saunders Jewel, who is the mother of most of the horses with us here at Tranquil Park," Mrs McKay said.


"I was a late starter. I never got into the sport until the early 1980s when I was in my mid to late 20s," he added.

McKay, who has been a truck driver and then fork-lift operator all his working life, said he became passionate about harness racing very early in his life.

"I remember Mum and Dad taking me to the Ballarat showgrounds, and Melbourne showgrounds Trots and we all loved it. Dad wasn't a trainer, but he did own one.
"I've always enjoyed harness racing and I'm glad I got into the sport. It's something I am very passionate about," he said.

Harness Racing Australia records show McKay has won 96 races from 831 starters since 1983/84 season. He's also had 196 place-getters.

"I think I started out in the early 80's. I remember my first training win as if it were yesterday. The horse was Tranquil Tryax at Ararat in 1983.

"I won't forget my first winning drive either. It wasTranquil Tryax at Warragal and he paid $100 to win," McKay said.

The Victorian native rarely race drives these days, having just sat in the sulky twice this season. Records say he has won 52 races from 611 starts since 1984-85. He's also placed on 131 occasions and netted $96,587.

McKay came to Queensland with his now 90-year-old mother, Betty, in 1989.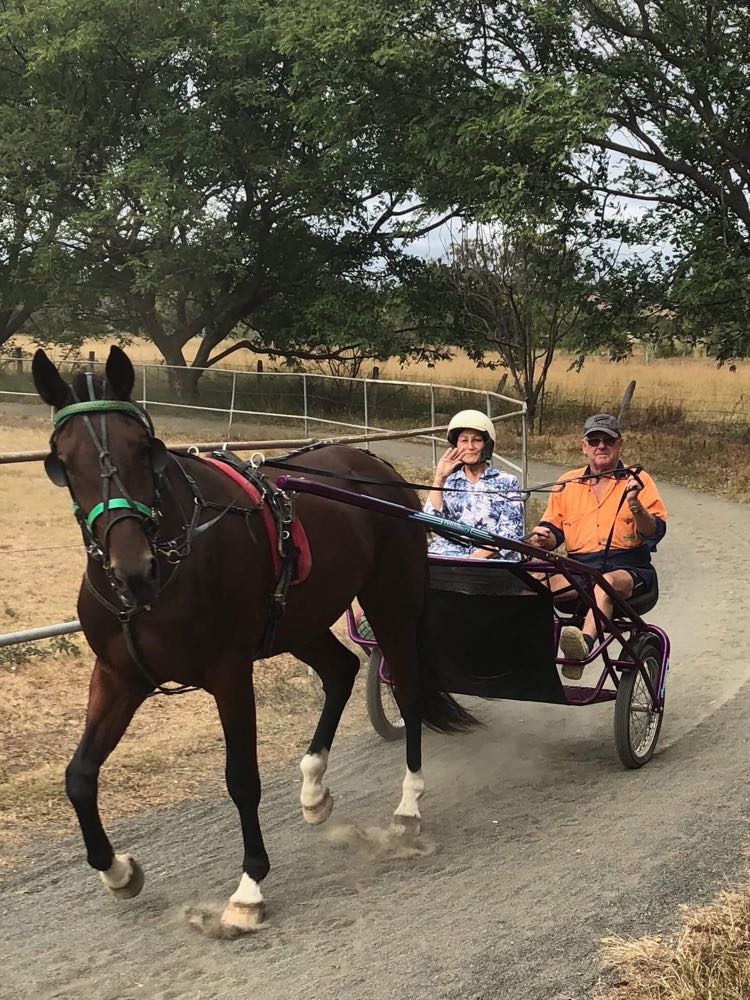 "Betty, who is Peter's greatest critic and supporter and knows more about harness racing than most. She is almost as passionate if not more passionate for harness racing than Pete! She just lives every day for it.

"Anyone that knows Pete would know that his second passion is Richmond AFL team. Nesters Hill (currently five wins) was known as 'Dusty', named after his family origins in Nester, and Dustin Martin from Richmond," Mrs McKay said.

"Pete lives and breathes horses in general. He is a dedicated harness trainer and horse owner who I'm privileged to share my life and love of horses with," she added.
McKay (Peter) said there would be no stable without his wife.

"She is the rock of the stable. She does everything from ultra-sound, massaging, and a lot of the uglier jobs we all have to do.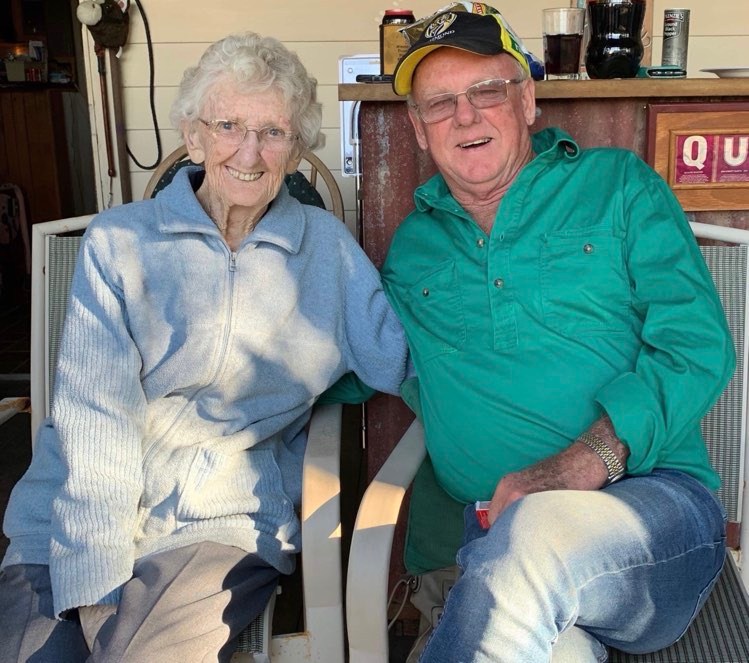 "All our wins are a team effort," said McKay, who works a team of four at Tranquil Park.

So, is Reeds Vision the best horse that McKay has trained?

"He's heading that way, but my favourite horse has always been Old Rosie.

"She was a lovely well put together mare, who was very easy to handle. She had both speed and manners." McKay said.

"Old Rosie, who raced in both Victoria and Queensland from 1986 to 1991, won seven of her 73 starts (19 placings) for $14,221 in stakes.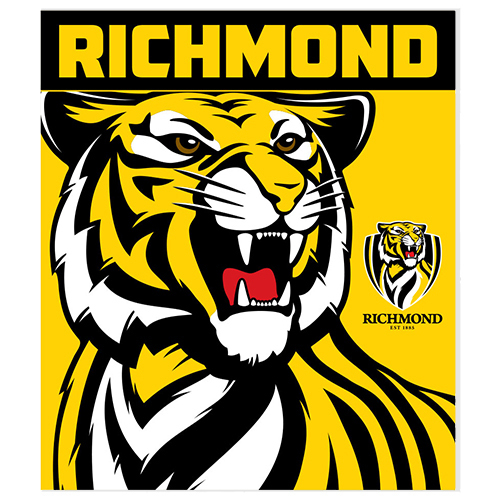 Reeds Vision is closing in on McKay's old favourite with three wins from his five starts and $9,942.

McKay said he enjoyed racing at Redcliffe Paceway. He said the club and the people had been good to him over the years.

"It's a unique track and a progressive club. My horses enjoy racing there, and so do I. Everyone gets a chance to win at Redcliffe."