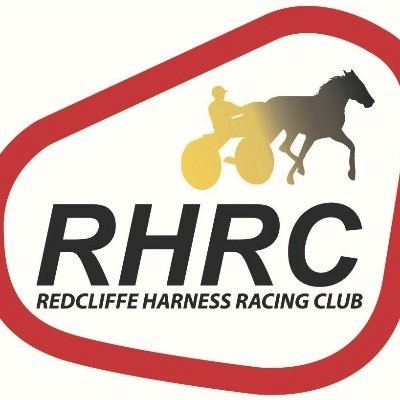 By Duane Ranger (courtesy of Redcliffe Paceway)
Billy Moore and horses go together like Disney and happily ever after…
The Warner-based 69-year-old was a jockey for 40-plus years, but for the last 16 he has been training standardbreds.
The former Queensland Cup champion jockey rode hundreds of winners in the Sunshine State before ill health forced him to switch codes aged 58.
At Redcliffe Paceway last Monday, Moore notched up his 21st training success when the Jonah Hutchinson driven Three Machs nailed the fifth race by 2.7 metres with a 2:01 mile rate. The Mach Three mare paid $13 and $4.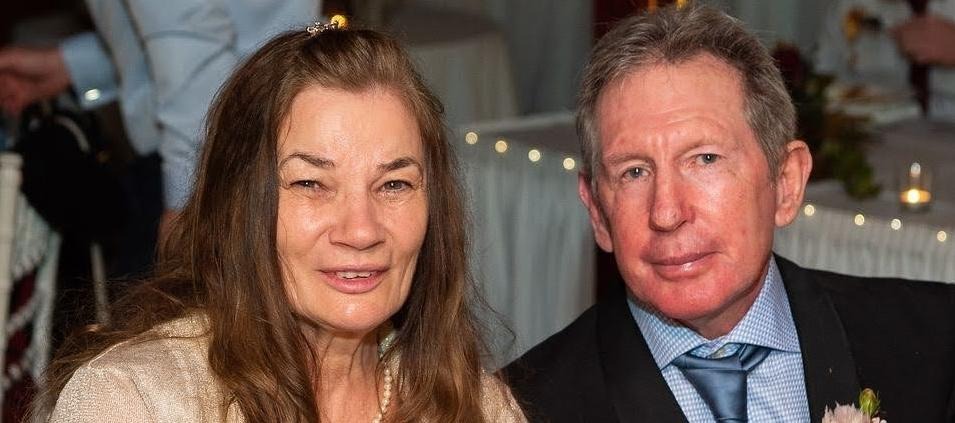 It was back-to-back victories for horse, trainer, and driver, after the trio also won at 'The Triangle' on June 19 by a neck – with a 2:02.9 mile rate.
Three Machs is owned by Moore's wife Janelle and daughter, Kelli. She was bred by Kristine Colman.
"Horses are my life and I've been around them for as long as I can remember, and it will probably remain that way for a long time yet.
"I was 47kg when I left High School in Kilcoy to come to Brisbane to be an apprentice jockey. My Father (Billy senior) rode for a while, and it was something I always wanted to do.
"I loved horses and I loved winning, Nothing has changed," Moore said.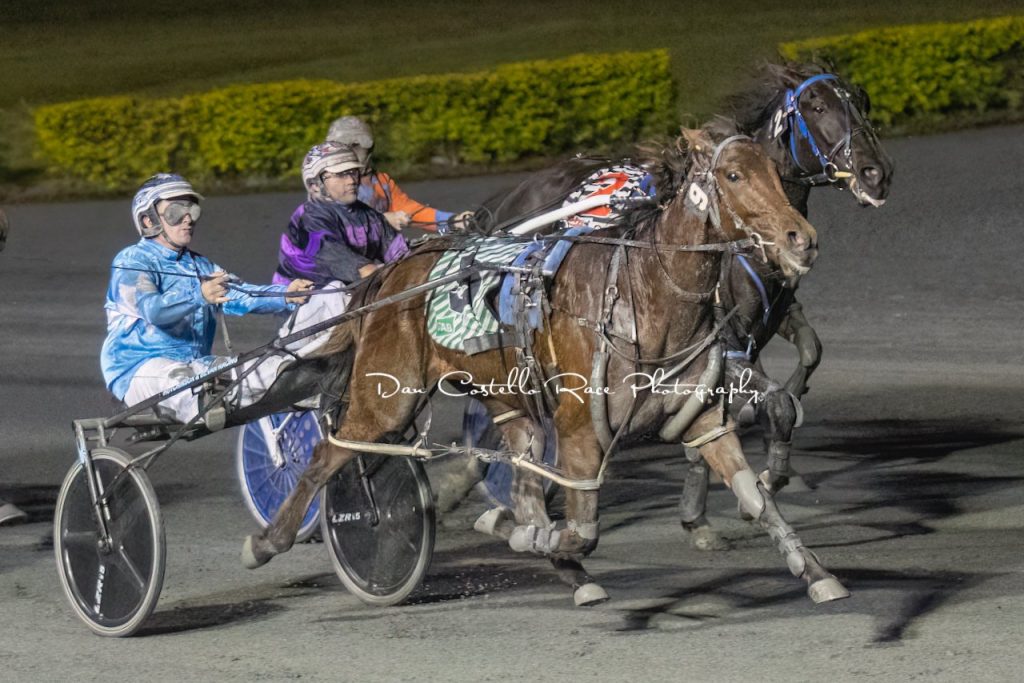 Three Machs has now won five of her 54 starts ($18,163). It was Moore's third win with the 5-year-old bay since he got her from Ron Sallis in May last year.
"Ron said she was a nice little mare and I'd have a lot of fun with her, and he wasn't wrong. She's done a great job.
"She's held her form pretty well and even from nine I thought she was still a winning chance, especially after she won well the start before.
"She's maturing and as a result is getting stronger all the time. She is a little bit small still, but she tries hard, which makes it a lot of fun," Moore said.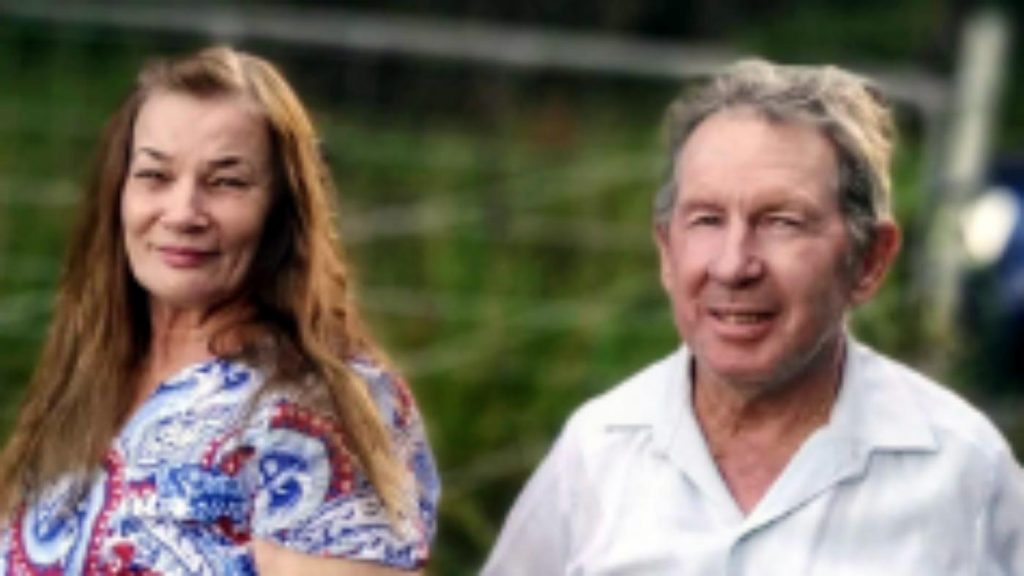 "She'll line up next at a Monday night meeting. They seem to be a little bit easier than later in the week," he added.
Three Machs is one of two pacers Moore works at Warner – a suburb in the Moreton Bay region, 25km north of Brisbane. The other is the 12-win ($68,613) 2013 gelding, Wavedancer.
He said that son of Somebeachsomewhere and the 2003 Union Guy 17-win mare ($85,245), Falcons Flame, were the best two horses he trained.
"Not only did they give me the thrill of winning, but they also taught me a lot about the standardbred after a lifetime of thoroughbreds.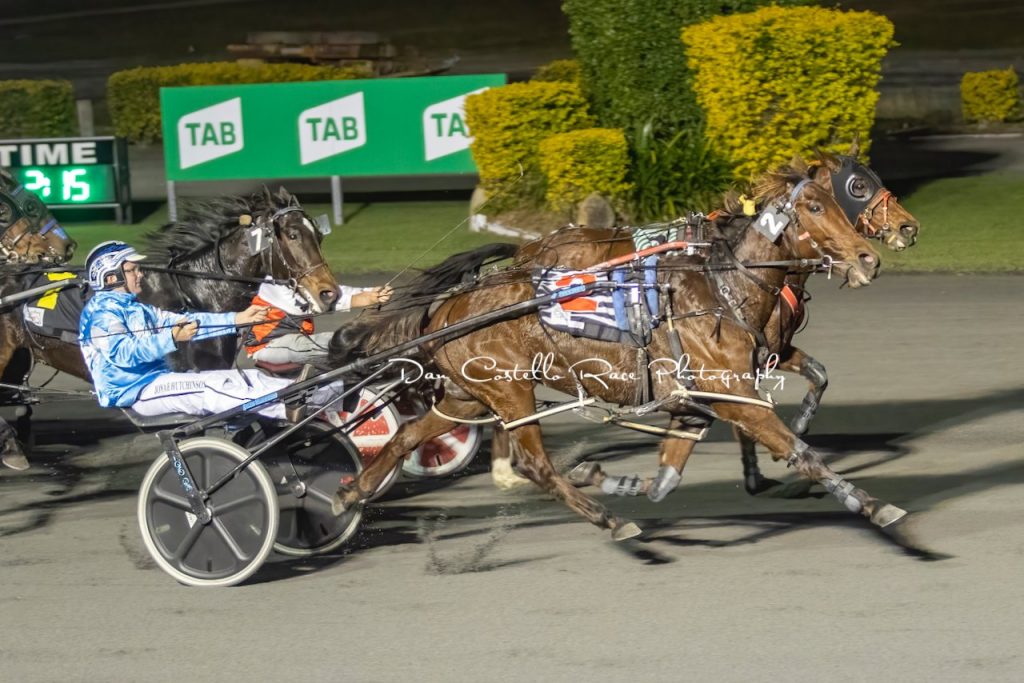 "Falcons Flame was the first mare we had and she taught me so much, both on and off the track. There was a lot of trial and error early on. Wavedancer was the same. He's still teaching me things," Moore said.
Moore said he actually got into harness racing through his son Josh, who is now a Racing Queensland handicapper.
"He was working for Alf La Spina at Redcliffe and I got into the sport through him. It's something I really enjoy.
"I'm a convert," he joked.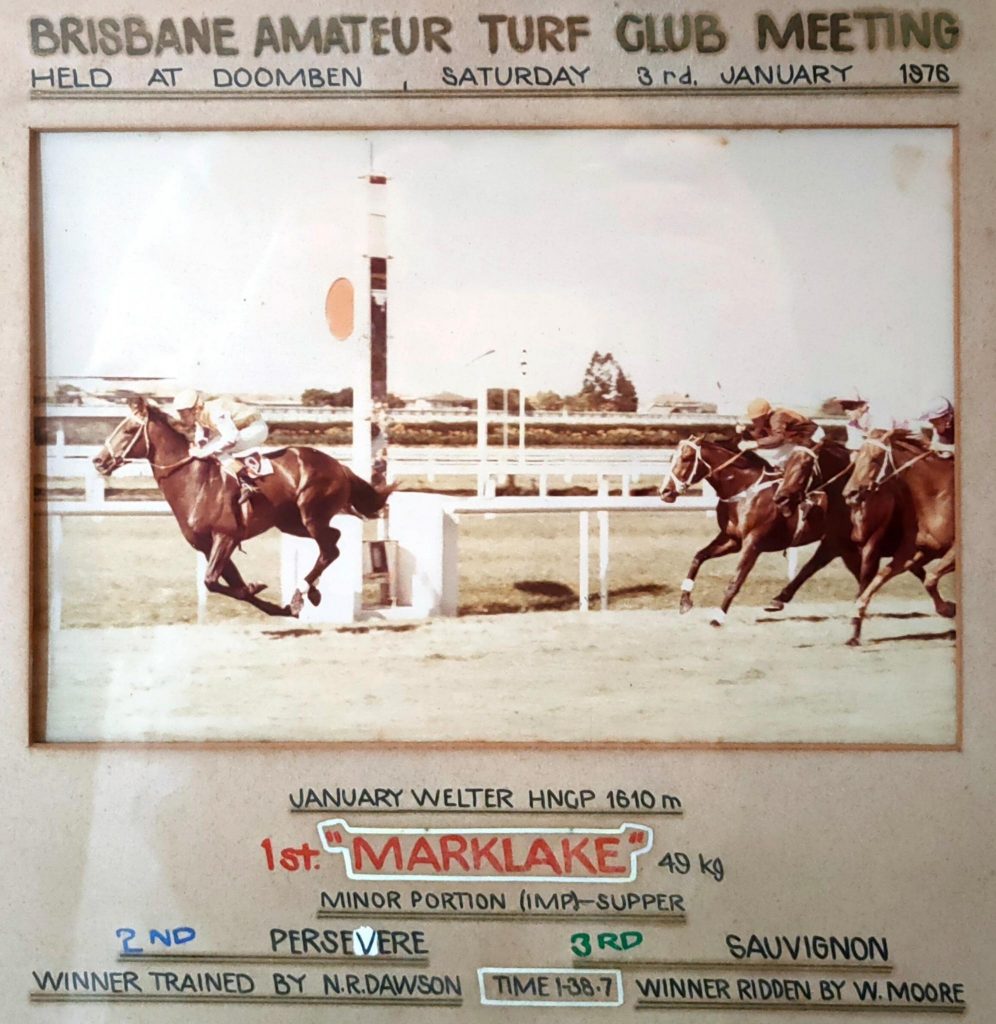 As well as his 21 career wins, Moore has also had 53 place-getters and amassed $106,954 in stakes. His best season came in 2011-2012 when he conditioned eight winners, 10 place-getters and banked $33,315.
Three Mach's most recent win was Moore's third of the season.
The Moore's have five children and four grandchildren. The best horses he has trained since switching codes have been:
Wavedancer 7 wins and $68,613; Falcons Flame 5 wins and $32,401; Three Machs 4 wins and $11,685; Now Picture This 3 wins and $7,798; Hezalaagerlad 2 wins and $3,454.
Moore has seldom driven over the years, but did salute the judge when he drove the Graham Seymour trained Don Alvaro to win at Redcliffe Paceway on February 6, 2013
The former jockey got the $3.30 second favourite home by half-a-head.