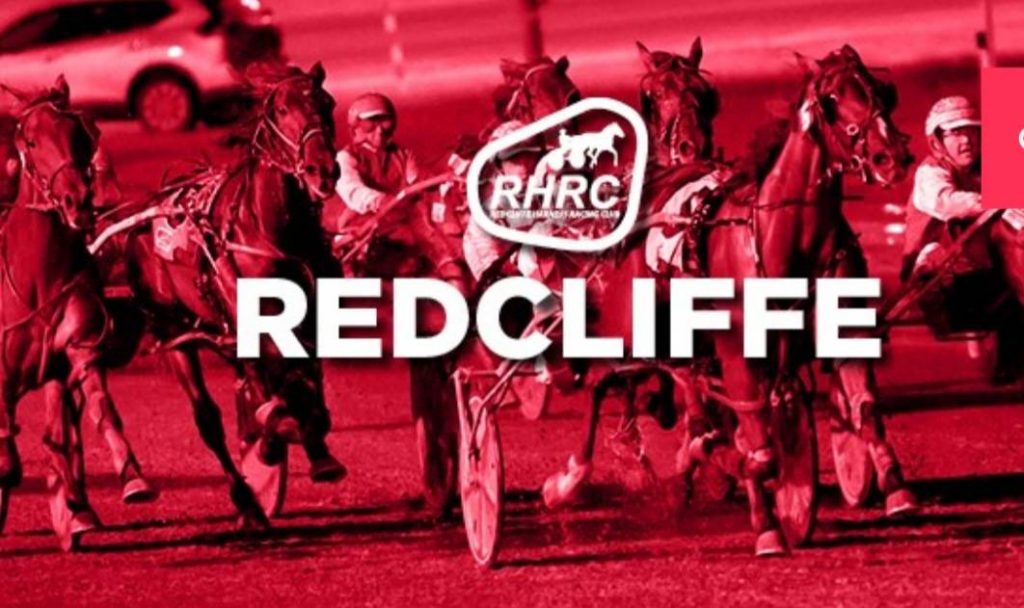 by Duane Ranger (courtesy of Redcliffe Paceway)
Warwick insurance broker, Brad Millard, has trained his first winner after 11 starts.
The 44-year-old, who has harness racing blood gushing through his veins on both sides of his family, trained and drove 7-year-old Art Major gelding, Letterkenny Boy, to win the first race at Redcliffe Paceway on Sunday evening (June 18).
"I only got my trainer's licence because of Dad. He's the reason I do this. He inspired me to be a horseman. I've driven them since the 2014-2015 season, but when Dad passed away I thought I'd take out my trainers licence as a memory to him and his horsemanship," Millard said.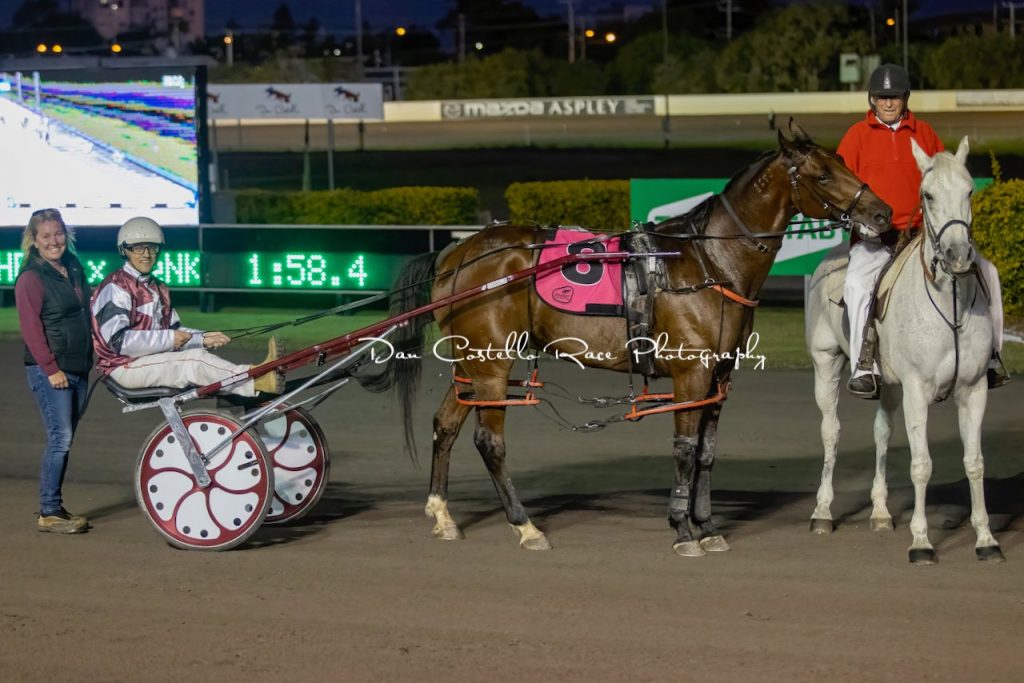 "I'd always been in the background with Dad and trained with him. Our maroon and white colours are very similar," he added.
Millard's father David, who was nicknamed 'Paddy', died in June 2021. His passing left a huge hole in the family. His wife, and Brad's Mum, Shirley, is the daughter and niece of the legendary Warwick-based Coy brothers, Doug and Fred.
Her Dad (Doug), who passed away in June 2020 aged 94, was one of the pioneers of harness racing in Queensland, and together with Fred, they won a number of Derbies as a trainer, driver, and breeder.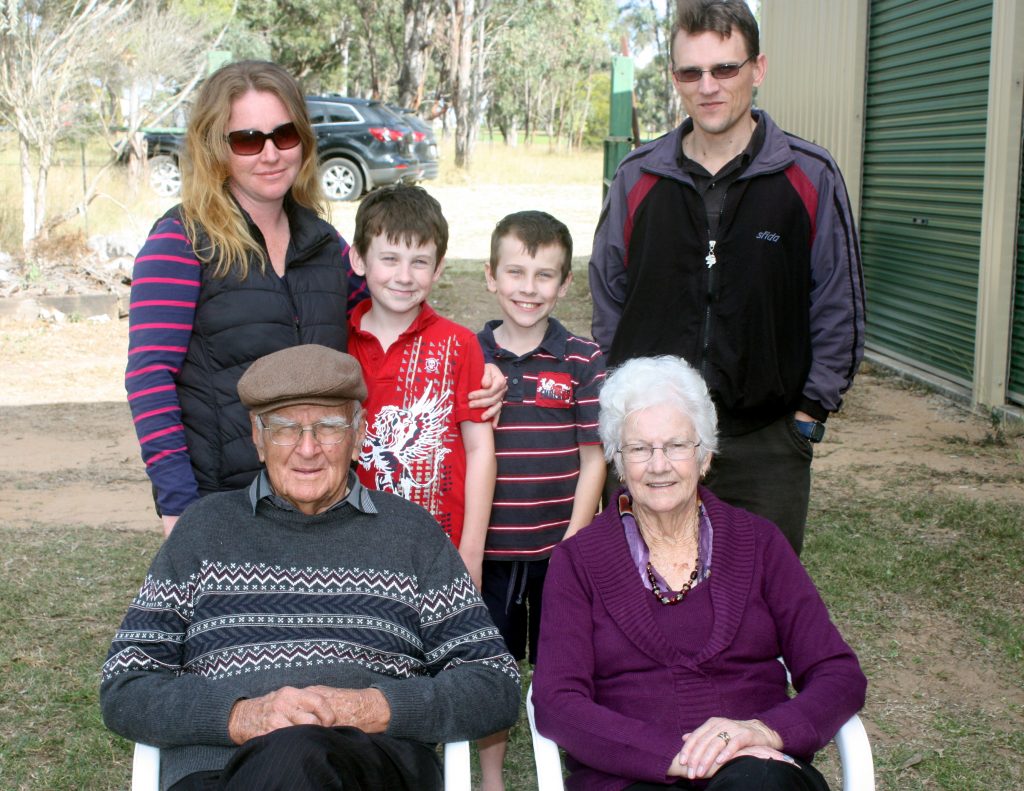 "I was born into the sport and am honoured to have had harness racing legends on both sides of my family. The Marchs and Jacksons are also relatives. I have my own insurance business in Warwick, so I'm kept pretty busy.
"I also owe a lot to Daren and Angus Garrard for the advice and help they continually gave me after I bought Letterkenny Boy off them late last year. They have gone out of their way to be helpful, and I'll never forget that," Millard said.
Millard drew eight with the gelding and was situated one-out and two back at the bell. Then in the lane Millard got the best out of his drive to get up and win on the line by a head with a 1:58.4-mile rate.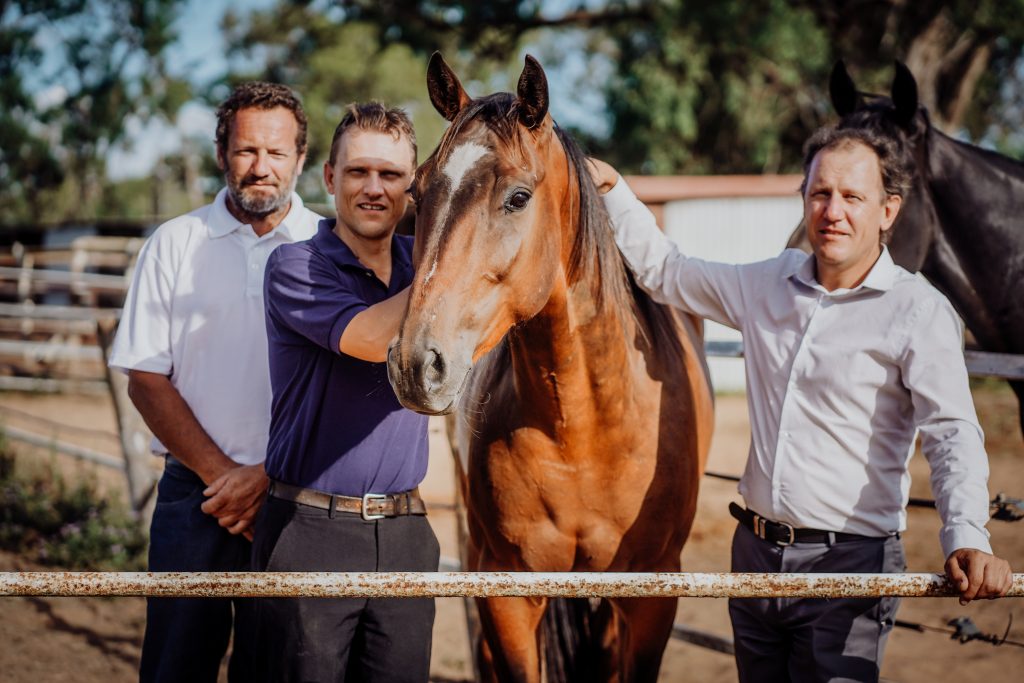 It was Letterkenny Boy's first win for Millard and his wife Sarah and 14th since he made his racing debut for Mark Purdon and Luke McCarthy at Tabcorp Park Menangle on April 10, 2018.
That was 107 starts ago. Sunday's victory also took him past $100,000 ($101,291) in stake earnings.
"I've only had 11 starts as a trainer to the races and they have all been by this fella. I have another one coming back from an injury. She's a 5-year-old Mach Three mare named Vikander.
"There is no way I'd be able to train horses if it wasn't for Sarah. She looks after all the horses. The place wouldn't operate without Sarah," said Millard who has two sons – Blake (19) and Ryan (17)who aren't really into standardbreds.
Millard himself, is the youngest of three brothers.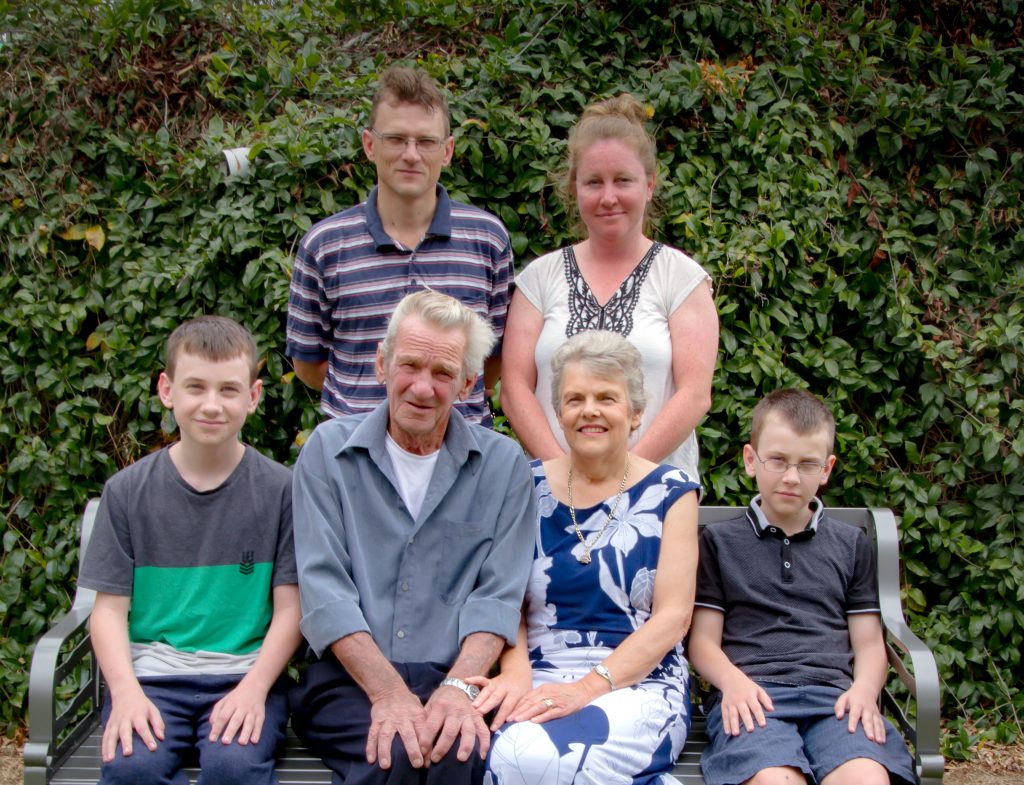 "Andrew is still very much involved and is a quality horseman who has trained and driven a lot of winners. Greg isn't involved so much these days, but he's my 'go to guy'. He and Dad have given me some great advice over the years.
"I also talk to Andrew a lot as well. He does all my shoeing," Warwick born and educated Millard said.
Millard has also driven seven winners since first getting in the bike for the first time in the 2014-2015 season.
"I'll always remember my first winning drive for Dad. The horse was One Four Seven and we won at Redcliffe on November 14, 2014. I also drove Little Bolt to win a couple of times for Dad. Those wins for him will always be special to me," Millard said.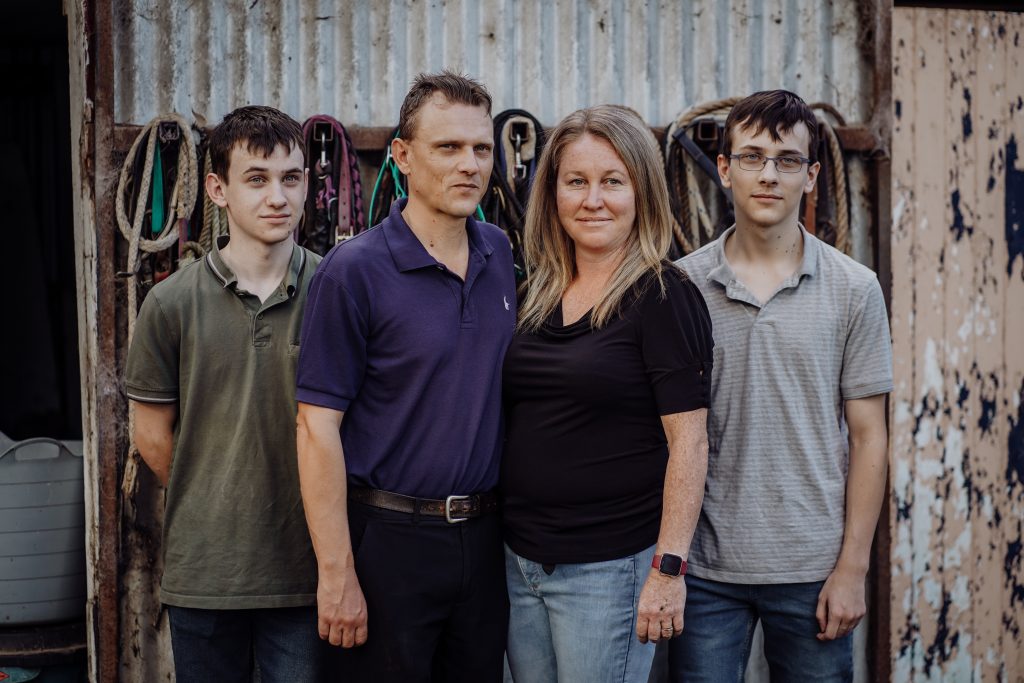 Asked what he thought of his first training victory, Millard replied:
"It was a great buzz. Actually, I'm not too perturbed if the horse wins or not, just so long as he races well and finishes it off the way I want.
"As long as the horse is giving his best at the end I'm happy. Letterkenny Boy might have been a $21 shot when he won, but I think he's better than that and can win a few more."
Brad Millard gets Letterkenny Boy (8) up right on the line to win race one at Redcliffe Paceway on Sunday evening (June 18). It was the Art Major's gelding's first training success for Millard, and 14th from 107 career starts. The triumph also took the 7yo past $100,000 in earnings.