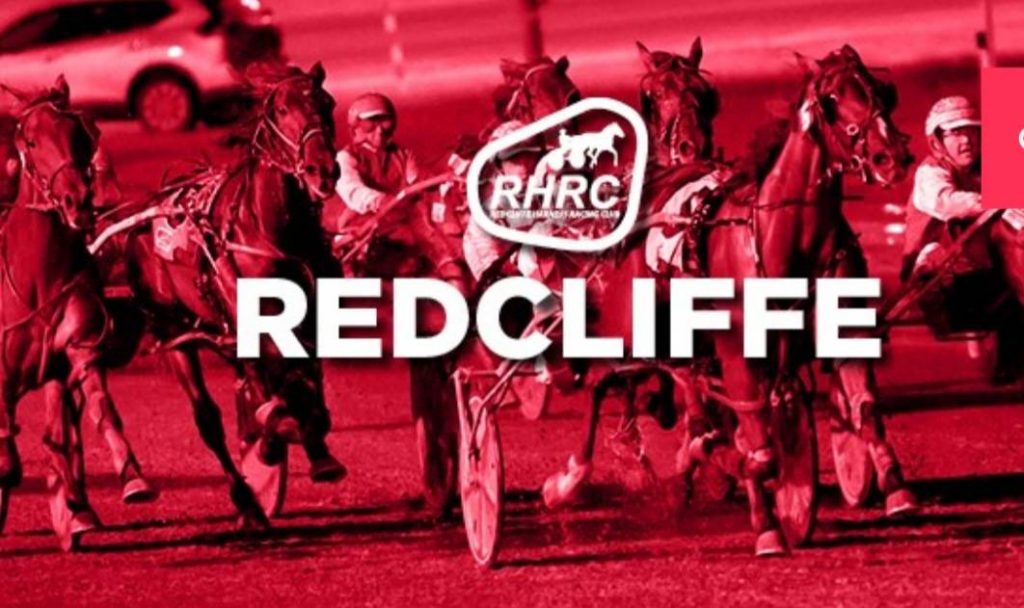 By Duane Ranger (Courtesy of Redcliffe Paceway)
Twelve months after three-time Group One winning mare, Pelosi, was retired, her Chambers Flat trainer, Anna Woodmansey, is still chalking up winners.
And if you think the Woodmansey – Pelosi honeymoon is over – then think again. Expect more victories from both, but not from the Mum-to-be, just yet.
"Pelosi (1:52.2 – American Ideal – For Dear Life – Life Sign) is expecting a Sweet Lou foal next month," said Woodmansey, who for the last 34 years has also been the Accounts Payable Officer at Beenleigh High School.
"Then I'd say that foal would go through the Sale ring. He or she should fetch a nice price. If that foal is anything like its mother, then it will have good confirmation, a nice gait, and will try hard."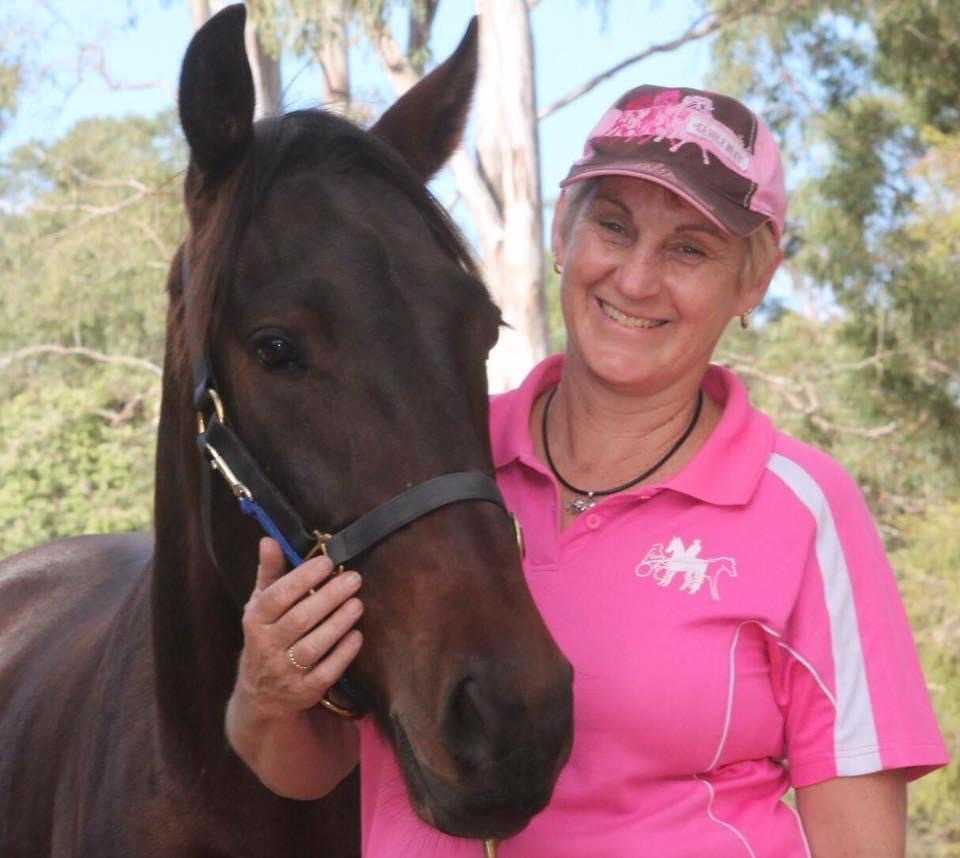 "Throw in the strong family bloodlines and hopefully Pelosi might leave us a nice foal or two," Woodmansey said of her 2019 Two-Year-Old Pacing Filly-of-the-Year.
But it is a new stable addition, Grigora, affectionately known as 'Greg', who notched up career win number 99 for Woodmansey in race five at Redcliffe Paceway last Wednesday night (August 23).
A patient and brilliantly-timed back-in-the field Mathew Neilson drive saw the 5-year-old Auckland Reactor gelding get home by 1.1 metres in the Garrards Horse & Hound NR40-44 Pace.
It was both Woodmansey and Grigora's third victory since Pelosi retired on August 13 last year after finishing seventh at 'The Creek'. He drew nine and was the $2.15 favourite.
"I've always been a hobby trainer and have my main job through the day. Wayne & I currently have five horses in work, and the stable is building nicely. But the stable wouldn't run without Wayne's help," an injured Woodmansey said.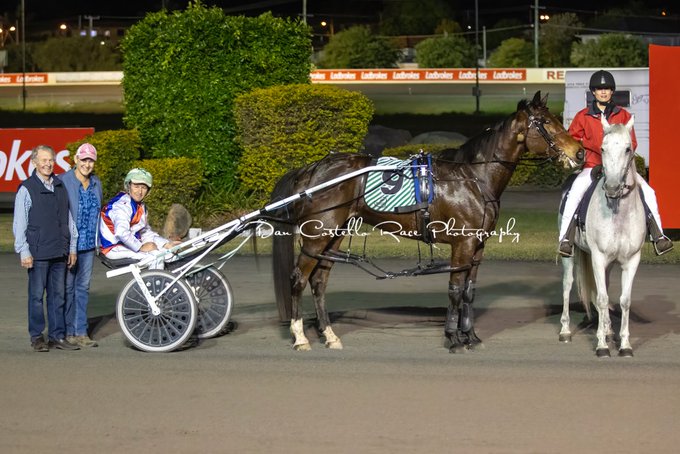 "The win was also for Wayne, Mathew, who drove the horse brilliantly and owner Wayne Comerford who mainly races and breeds thoroughbreds.
"Mathew really is a quiet, unassuming and a very talented reinsman, she added and Wayne Comerford is great to train for. He loves his horses," Woodmansey said.
Grigora has only had 13 starts in Woodmansey's blue, red and white silks since coming from Alan Donohoe's stable late last year.
All-up he's now won five of his 42 starts and placed in nine others since his debut fourth for Graham Dwyer at Albion Park on March 6, 2020.
"Redcliffe really seems to be his go. He's the first horse that we've trained for his owner and breeder, Wayne Comerford. John Cremin (Pelosi's driver) had him early on, and now that John is a steward, Wayne asked us if we would train him.
"When we first got him, his performances were indifferent, but he's a really happy horse now in his work and surroundings and Wayne (Honan) has done a really good job with him.
"He is a very good-winded horse and is only worked lightly. He is never sprinted in his work and Wayne just keeps him happy", Woodmansey said.
"I look after the rest of the work in the stable, feeding etc and have only just not long ago started to get back into trackwork, but am driving the ones that don't get too keen, due to my hand injury."
Woodmansey has also placed 222 times from 912 career starts and had netted $833,526 – $262,236 of that sum came via seven winners in the 2018-2019 season when Pelosi was in full flight.
Woodmansey's first training success came via her own horse – Finigans Bluff at Albion Park, in October 1990.
Her first driving victory was behind Riverview Flyer at Rocklea on January 20, 1990, for the Benham family.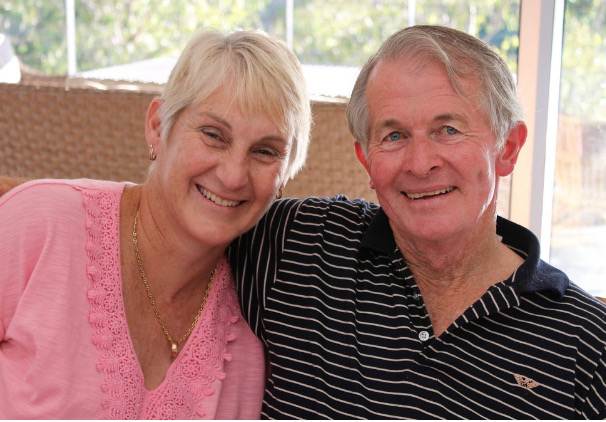 "I only drove 15 winners and prefer the training side of harness racing. Those first wins were highlights, as was winning a race in a New Zealand and Australia Amateur Drivers Series at Addington Raceway on Free-For-All Day in 2009.
"That was pretty cool in front of a huge crowd. Amateur Racing is much bigger in New Zealand," said Woodmansey.
Harness racing and horses have been Woodmansey's life for as long as she can remember, but ironically thanks to Pelosi, yes Pelosi, life hasn't been 100 per cent easy for the resilient and sporty 60-year-old.
Woodmansey was treating Pelosi's leg after a race at Anzac Weekend 2022 when the sometimes-flighty mare was accidentally knocked down and as a result stood on her trainer, causing multiple injuries.
Woodmansey's 'pinky' finger on her right hand was completely mutilated, leaving her in hospital for almost three weeks.
After declining amputation early on and now several operations later, with more coming, Woodmansey, leaves a lot of the fast work to her partner.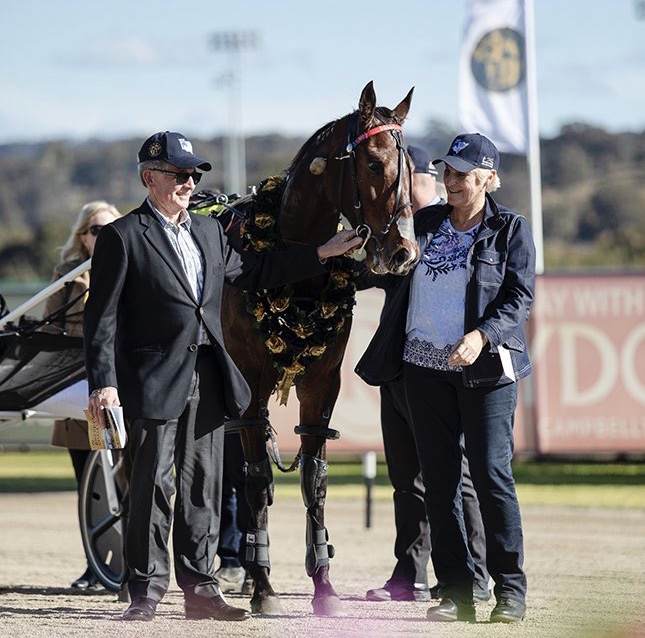 "I still love Pelosi the same and was so proud of her. She has a lot of spark and just got a fright that night. We still can't believe the ride and the places she took us to, here and abroad. She won 17 of her 60 starts ($466,602). No grudges ever!"
Woodmansey was born in Brisbane and educated at Lourdes Hill College in the eastern Brisbane suburb of Hawthorne.
"Dad (John) was an Inspector of Police and with Mum (Eugenie) they travelled around a lot, living in Nauru, Papua New Guinea and every state in Australia. I was the youngest of seven children.
"My father passed away when I was 10 and Mum and I became regulars at the races for a common interest. We would go to the gallops and follow the trots. The races, riding horses and playing tennis were my main interests. I played Pennant Grade Tennis in Brisbane for many years.
"I always did a lot of horse riding in my teenage years and actually got into racing through Barry White. I used to horse ride a lot with Barry's daughter, Susan.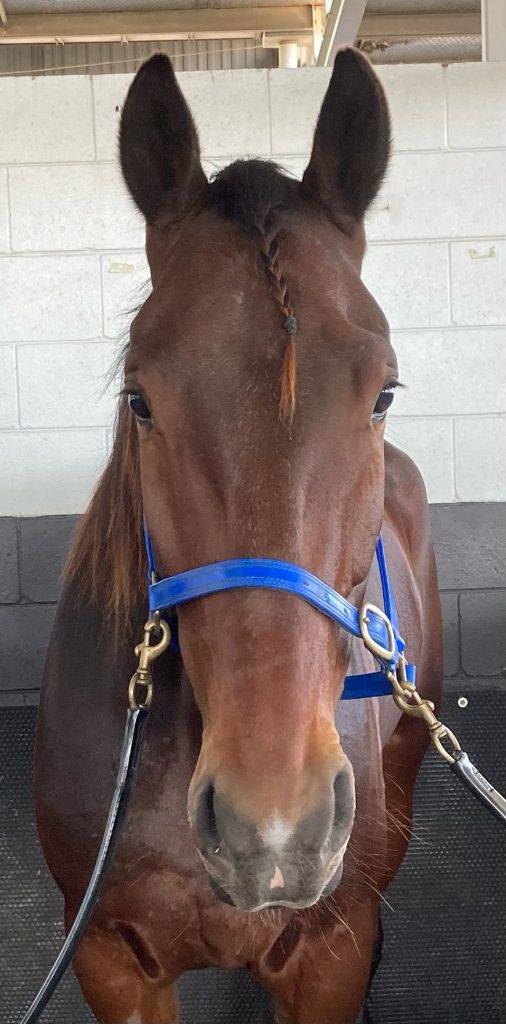 "She is now Susan Vernon. I've always loved horse riding and always will," she added. I'm currently riding an old pacer of mine, Thomas Crown. He won 17 races for me and is just the coolest horse ever."
When Woodmansey left school she worked for the David Jones Company and horses were just a hobby. She then went and worked full-time for Graeme Bowyer at Albion Park, aged 21 in 1984.
"I then met Wayne and worked for him when he would bring horses up for months at a time for the winter carnival for a few years. My love and knowledge of horses has deepened through Wayne. What he doesn't know about standardbreds isn't worth knowing. He is a complete gentleman and extremely humble with his achievements. He has won many great races."
"Wayne is also so astute with breeding, training and just general horse care. I think we complement each other at the stable. I just wish I could get this finger right," Woodmansey said.
Footnote: Grigora will be back at Redcliffe Paceway tomorrow night (Wednesday August 30). The 5-year-old Auckland Reactor gelding will line up from gate nine again in race five at 7.23pm. Neilson is again in the bike.