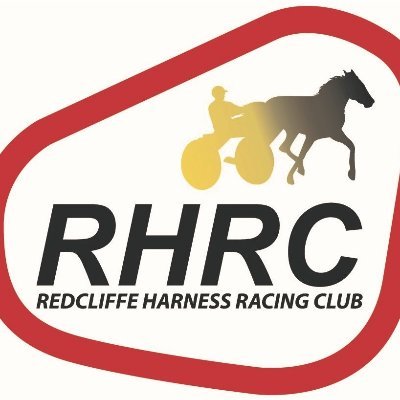 By Duane Ranger
Wayne Davis has been around standardbreds for as long as he can remember, but since his father John passed away six years ago, The Hatton Vale horseman has made a point of carrying on from where his Dad left off.
"We have been on the same property for 30 years. We lived down at Tweed before that. I'm down to just one horse at the moment but I want more. I learnt everything off Dad.
"I think Merv Eaton, Barry King, and Ralph Phillips introduced him to the sport in the 1970s. I'm sure he got his first horse back then off Max Towns. Then he got horses down south from trainers and mates, Colin McDonald and Paul Fitzpatrick.
"Dad had some nice horses over the years. I think Hez Hellbound was the pick of them. He won the Group Two Triad at Albion Park," Davis said.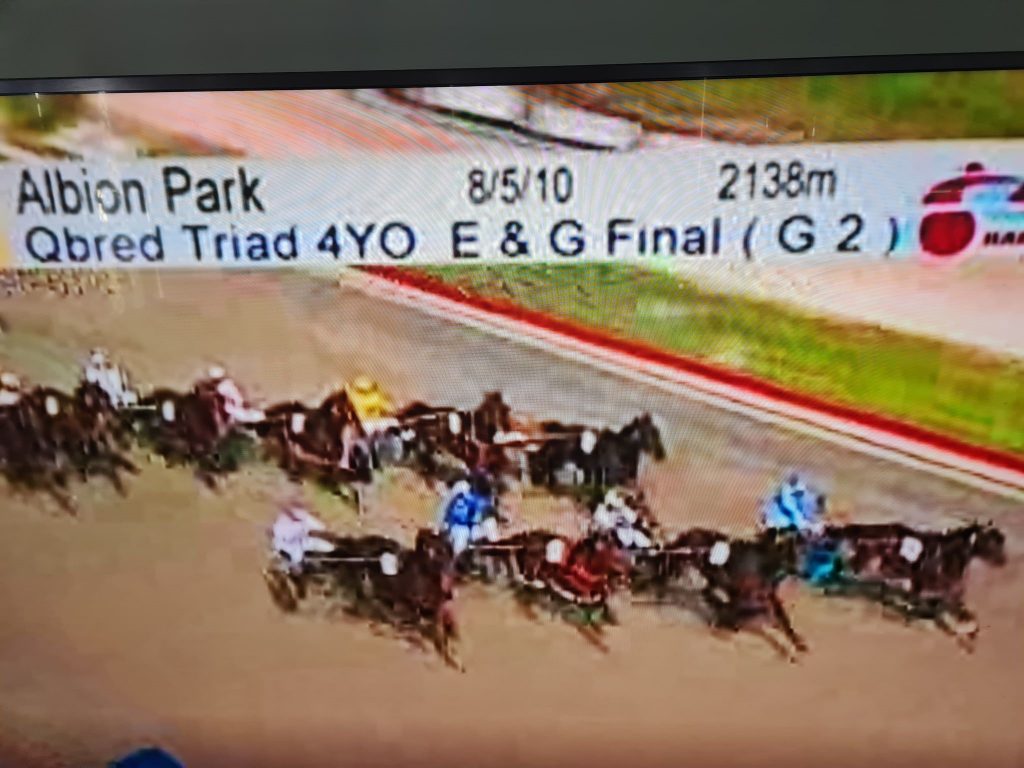 Hez Hellbound lit up the tote board in that $75,000 Qbred Triad 4yo Final in 2010 (see photo) after getting the passing lane run. The John Davis trained and Tim Gillespie driven Bonomax gelding opened up paying $63, and won by 1.4 metres, with a 1:57.7 mile rate.
That was the quickest mile rate Hez Hellbound recorded in 79 starts between May 2008 and July 2013. Mr Davis died the following year.
The talented bay won 11 races and placed 12 times for $76,637.
Davis, who was born in Southport and educated at Ipswich High School, said he's a house painter by trade, but found it hard to escape the horses.
"I painted when I left school, but I always found it hard staying away from Dad and his horses. I've always been drawn to them. I'd actually like to get another one or two to race.
"I'd even like to get into breeding one day and perhaps buy one at next year's Redcliffe Sale," the 52-year-old trainer said.
Davis' only horse in work – My Ultimate Hell – has won his last two starts at Redcliffe (December 14) and Marburg (December 20).

"I had three but retired two of them. This fella is a 2009 Ultimate Falcon gelding, but he doesn't know how old he is and is still going okay.
"He does his fast work at Marburg. He's raced 231 times and won 20 races and placed 49 times ($106,009). He was my first winner and hopefully he won't be my last," Davis joked.
"I absolutely love the sport. Dad was my mentor, but so many people have been a huge help over the years. I'll always be grateful to the likes of Max and Brett Towns, and of course Timmy Gillespie," he added.
His best have been My Ultimate Hell (12 wins), Domestic Art (11), and Lots More Grins (five).
Humble as ever, Davis preferred to have shots of his horses, rather than his face, portrayed in this story.
Footnote: The Wayne Davis trained and Hayden Barnes driven My Ultimate Hell will be going for a hat trick of wins at Albion Park this evening (Friday) in race five (8.26pm). He looks a good chance in an even contest.