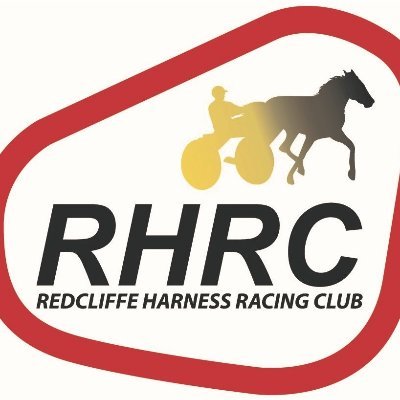 By Duane Ranger
Top Queensland reinsman, Nathan Dawson, has yet to win a Christmas Cup or 3yo Guineas at Redcliffe Paceway, but tomorrow at 'The Triangle' he feels he can achieve one, if not both of those feature wins.
In fact, the 25-year-old Tamborine horseman has nine drives at the meeting – six of which have drawn nicely at one, two and three, while he will start from gates, four, five, and six from his three other drives.
"You can't ask for any more than nine good drives. It should be a great night. I think all nine can go close. The draws help. It would be a great way to round off the season with a few wins at one of Redcliffe's biggest meetings of the year.
"The Redcliffe Club is a great. They always try and do their best by everyone, and like to put the industry participants first. I really enjoy driving there, and I think I can win a race or two tomorrow night (Wednesday)," he said.
His comments on his drive behind the Shawn Grimsey trained Rubies For Tash in the $12,000 Redcliffe Christmas Cup at 7.30pm can be viewed below.
In fact, Dawson rated that 6-year-old Courage Under Fire mare as his best winning prospect along with the Mark McNee trained Gigantic Jasper in race four (7.03pm).
"It would be nice to win the Guineas (8.30pm) for the first time as well, and I reckon I've got the horse to do it," Dawson said when referring to the locally trained Donny Smith 3-year-old, My Ultimate Louie.
It's been another great season for Dawson. He won the Queensland Metropolitan Drivers Championship last season. He has driven 249 winners in 2020 and 918 since August 23, 2012.
Meanwhile, Redcliffe Club president, Bernie Ring, said he was looking forward to Redcliffe's second biggest meeting of the year.
"The fields might be a tad small in the Features, but I am happy with what we have. Some nice horses have won the Christmas Cup before. I think the most famous would be Blacks A Fake," Ring said.
He then tipped the Shane Fraser trained and Kelli Dawson driven Manilla Playboy to win the third feature of the night – the Burwood Stud 2yo Pace at 8.01pm. That Pet Rock gelding is sure to open up a warm favourite.
Dawson will drive the Graham Dwyer trained Regina Elena from gate one in that 1,780m mobile. That daughter of Roll With Joe has won both of her last two Redcliffe starts – one of which was over the same distance and from the same draw on December 10.
Dawson is on fire at the moment. He drove four winners at Redcliffe last Thursday and another one at Albion Park the following day.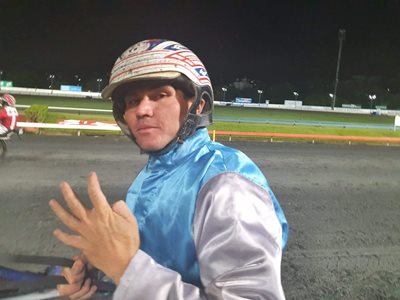 Dawson's nine drives, with race, trainer, horse, draw, form, and comments, are:
Race 1: The Greg Franklin trained WICKED AZZ (3) 76555 – "She dropping back in grade, and this will be more to her liking. The 3-year-old filly is a good chance from draw. I'll press forward and look for a nice spot from the handy draw."
Race 3: The Tayla Gillespie trained DEADLY ROCKER (2) 9796 – "The draw will help us a lot here. Hopefully we can find a nice spot and finish strong. He's more of a sit and sprint type, so the draw is definitely a big plus here.
Race 4: The Mark McNee trained GIGANTIC JASPER (2) 47671 – "The draw also helps us a lot here and personally I think he will take some beating. He is one of my better drives of the night, because of the draw and the calibre of opposition."
Race 5 (Christmas Cup): The Shawn Grimsey trained RUBIES FOR TASH (6) 33126 – "It would be special to win this race because I haven't won it before, and I think I have got the horse to do it. The mare drops back in class and will relish the longer journey. She's a good sit and sprint horse. This a good race for her. Each-way."
Race 6 (2yo Feature): The Graham Dwyer trained REGINA ELENA (1) 4811 – "She's won both starts in Queensland this campaign and she has also copped the perfect draw. I've felt that she has improved with each run, and with 'Ruby' is my best drive of the night."
Race 7 (Redcliffe 3yo Guineas): The Donny Smith trained MY ULTIMATE LOUIE (5) 12214 – "I'm behind the right horse to win my first Guineas. He's absolutely flying of late. There are a few nice horses here compared to what he's been racing, but I still think he can go close. Going on his last run I reckon he can take next step. They will definitely know he's there."
Race 8: The Jason Carkeet trained SHESFEELINGSPECIAL (4) 75354 – "She going all right and I'll say it again, but the draw will help her a lot in this. I'm sure we can use this to our advantage."
Race 9: The Shawn Grimsey trained MOLLYS SECRET (2) 83115 – "This is the perfect draw for her. She looks the leader in a small field pretty and looks hard to beat."
Race 10: The Kay Crone trained KYVALLEY TINMAN (3) 72808 – "He s going okay of late. If he does everything right, he's a chance. He's certainly better than what his form shows. You should get a bit of value here."